A sparkling Amalfi Coast wedding in Positano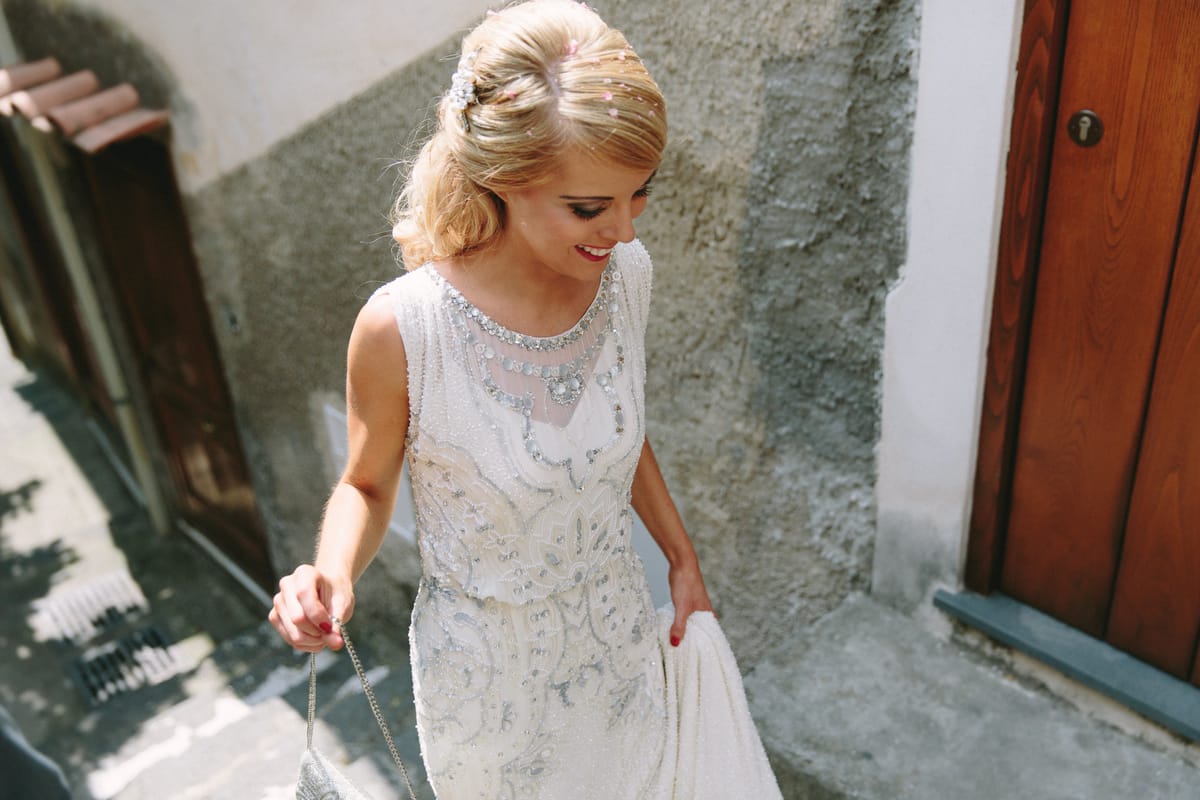 If ever you are dreaming of a wedding in the sun, you can simply let your mind wander to the Amalfi Coast in Italy. There, by the sparkling Tyrrhenian seaside, I photographed Laura and Jonathan, as they celebrated their wedding in Positano. The couple got ready at separate venues – the Hotel il Gabbiano for the groom, and the Villa Fiorentino for the bride – then said their vows at the Chiesa di Santa Maria Assunta church before returning to the Villa Fiorentino to celebrate.
An Amalfi Coast wedding is always a dream to photograph; the relaxed attitude of the native Amalfitani paired with the gorgeous weather mean brides and grooms, as well as their guests, soak up the tranquil calm and joy of the area the second they step off their plane. The air simply smells of holidays, sun, and sea! It was truly a pleasure the attend not one but three Amalfi Coast wedding venues in the process of capturing Laura and Jonathan's big day.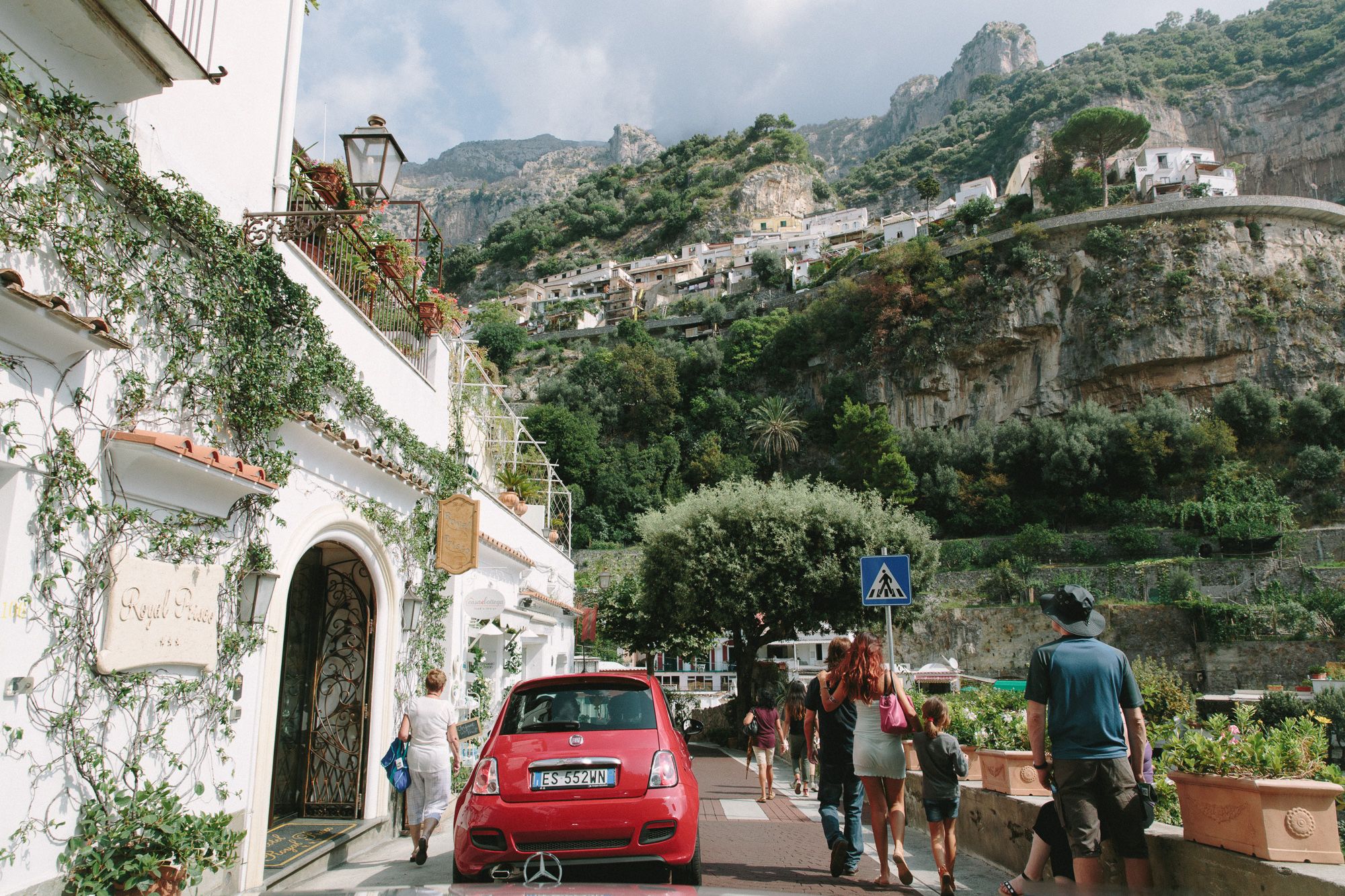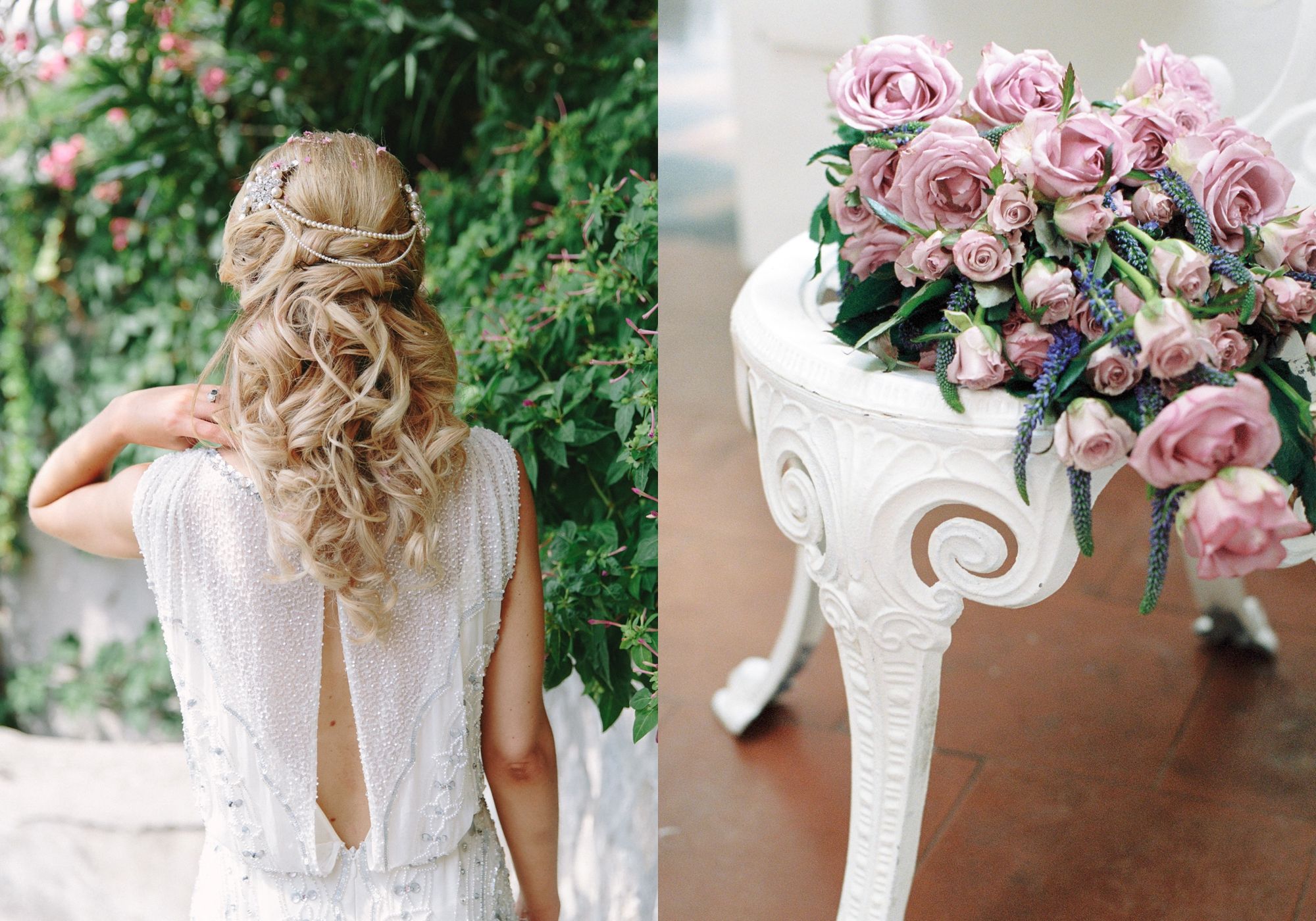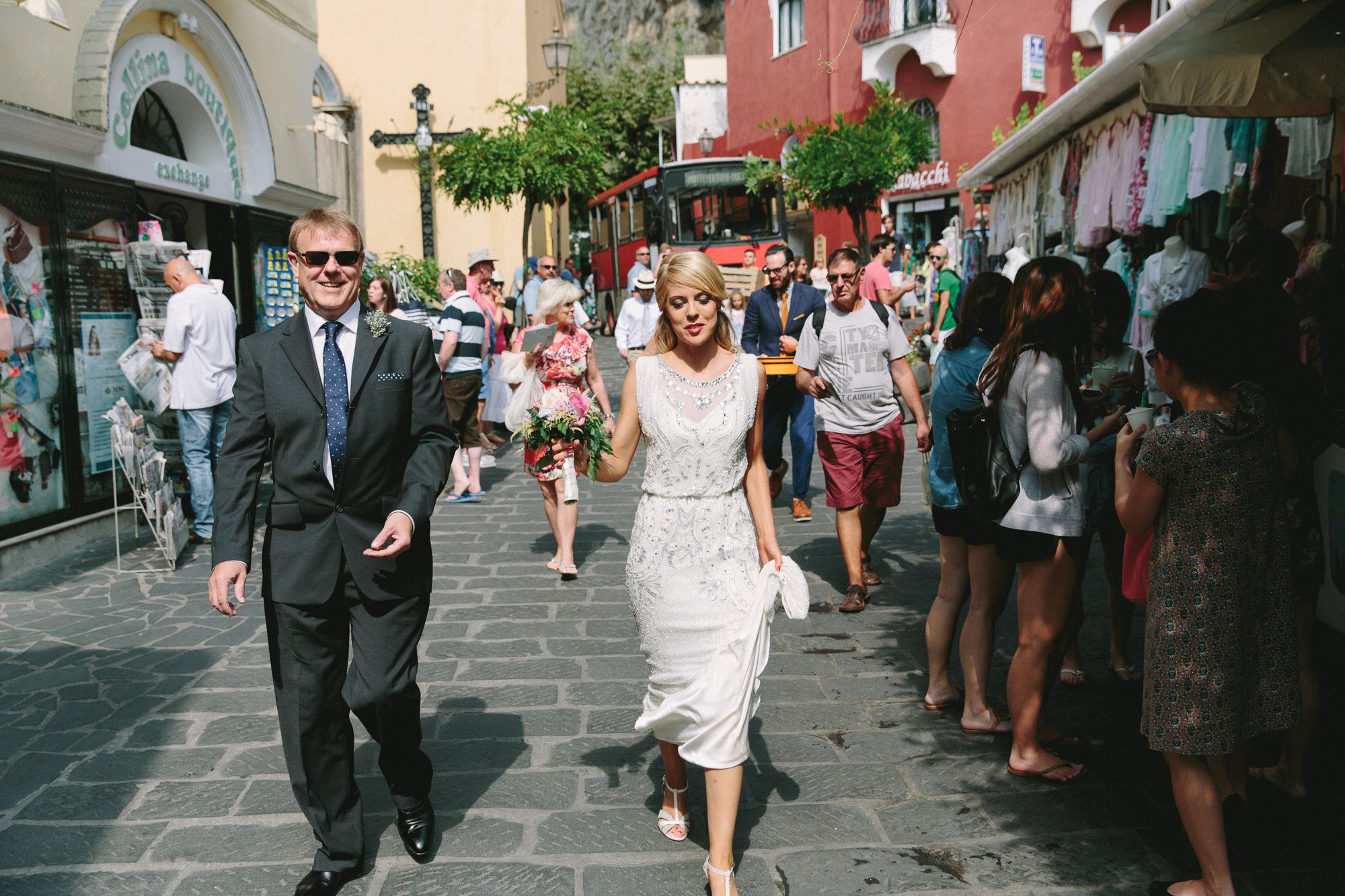 As the couple's personal Amalfi Coast wedding photographer, I enjoyed capturing both the beautiful, tranquil scenery and the couple with their guests. Witnessing Laura get ready at the beautiful Villa Fiorentino was a particular joy, as much of her bridal preparations took place outdoors. Laura and her bridesmaids relished getting their hair and makeup done while taking in the Amalfi Coast just outside the hotel. The sparkling blue surroundings were somehow particularly accentuated by the bride's choice of pink roses.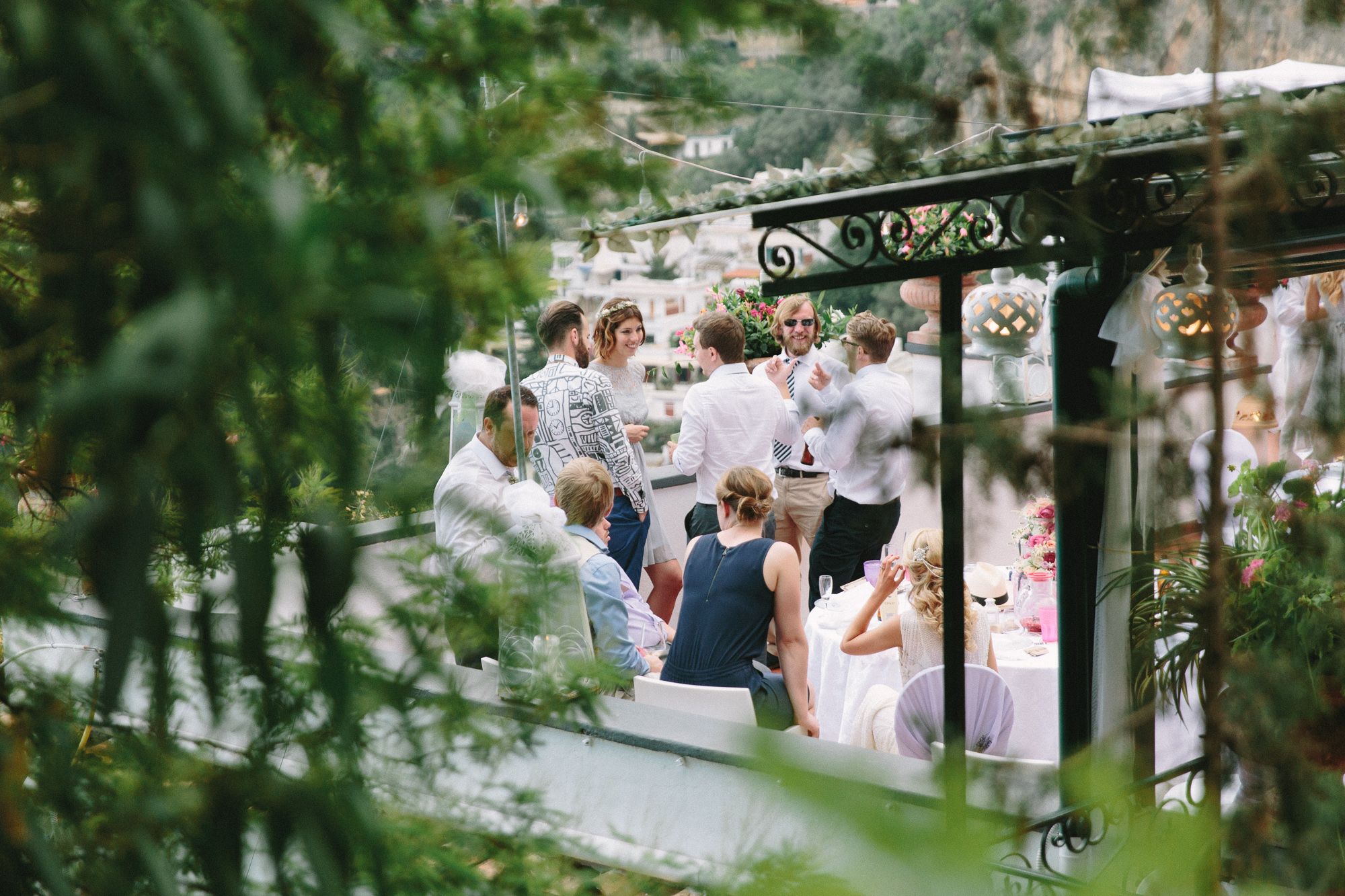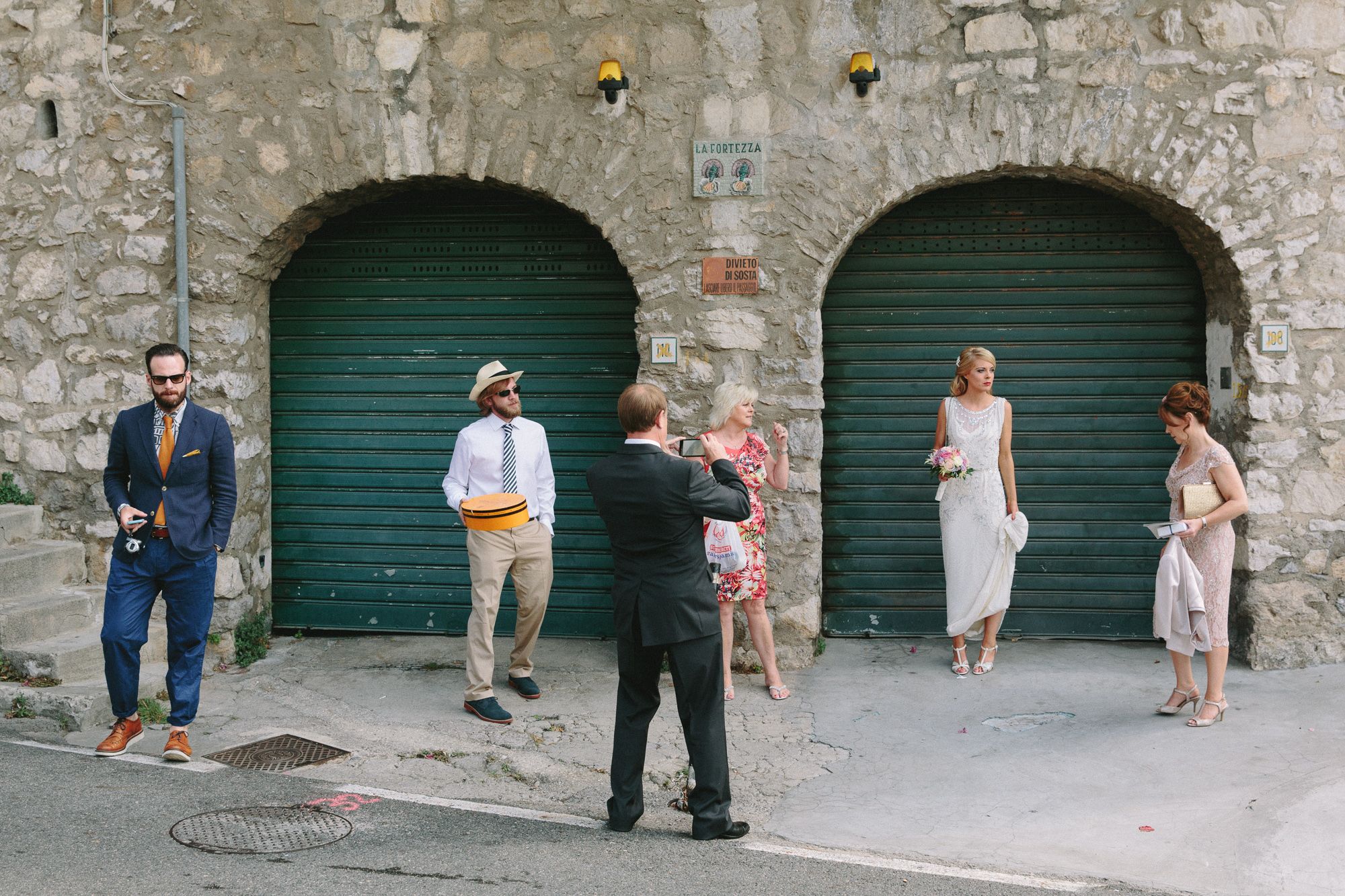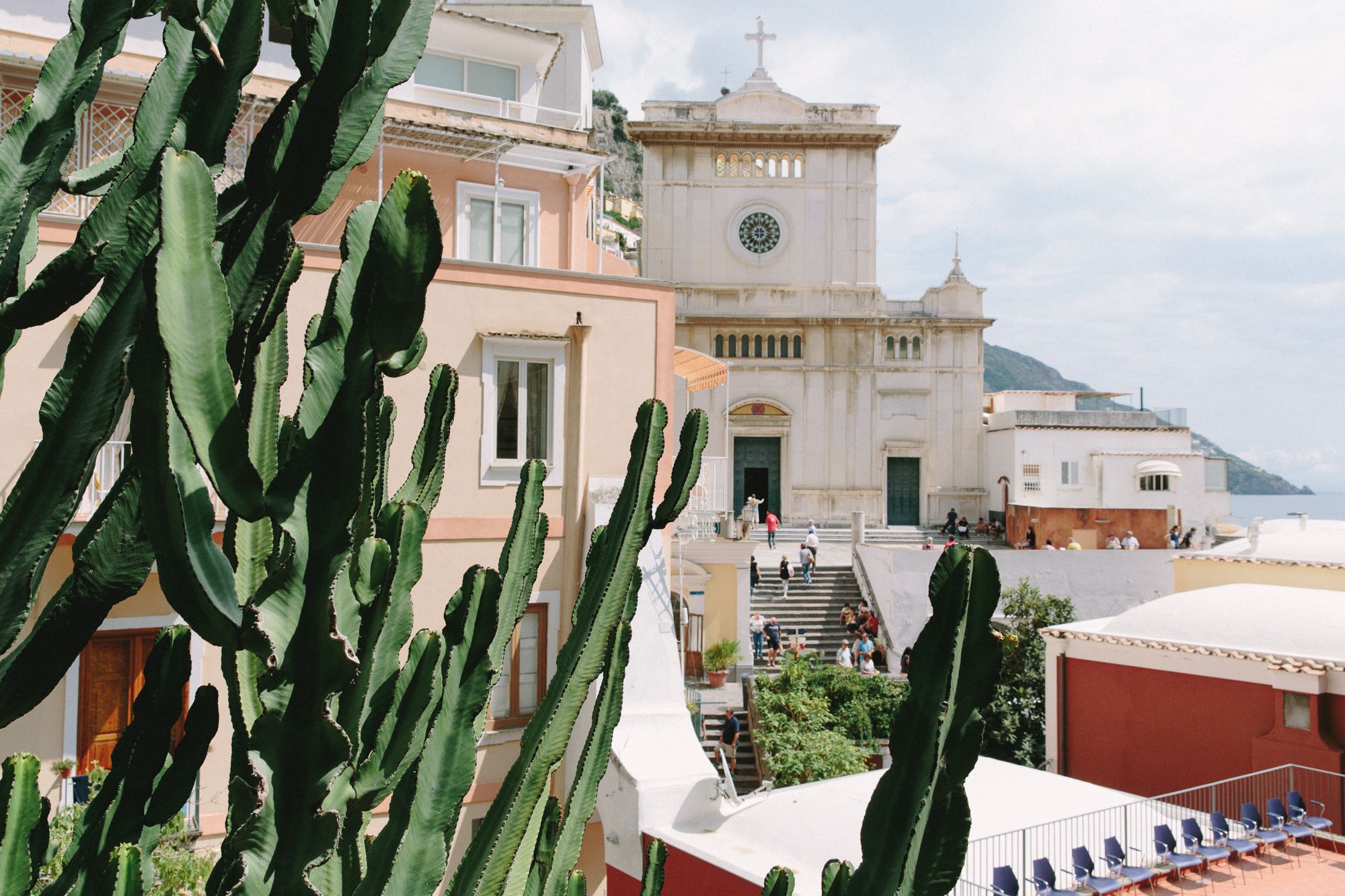 Laura shimmered in a 1920s-inspired beaded fishtail dress, soft curls, and vintage-look makeup with red lipstick. The groom, bridesmaids, and groomsmen all sported soft grey hues, perfectly complementing the bride and the couple's Positano wedding. The vibrant colours of the outside and the couple's dinner venue (Villa Fiorentino again!) were beautifully contrasted by the divine calm of the medieval 12th-century church where they said their vows in front of family and friends.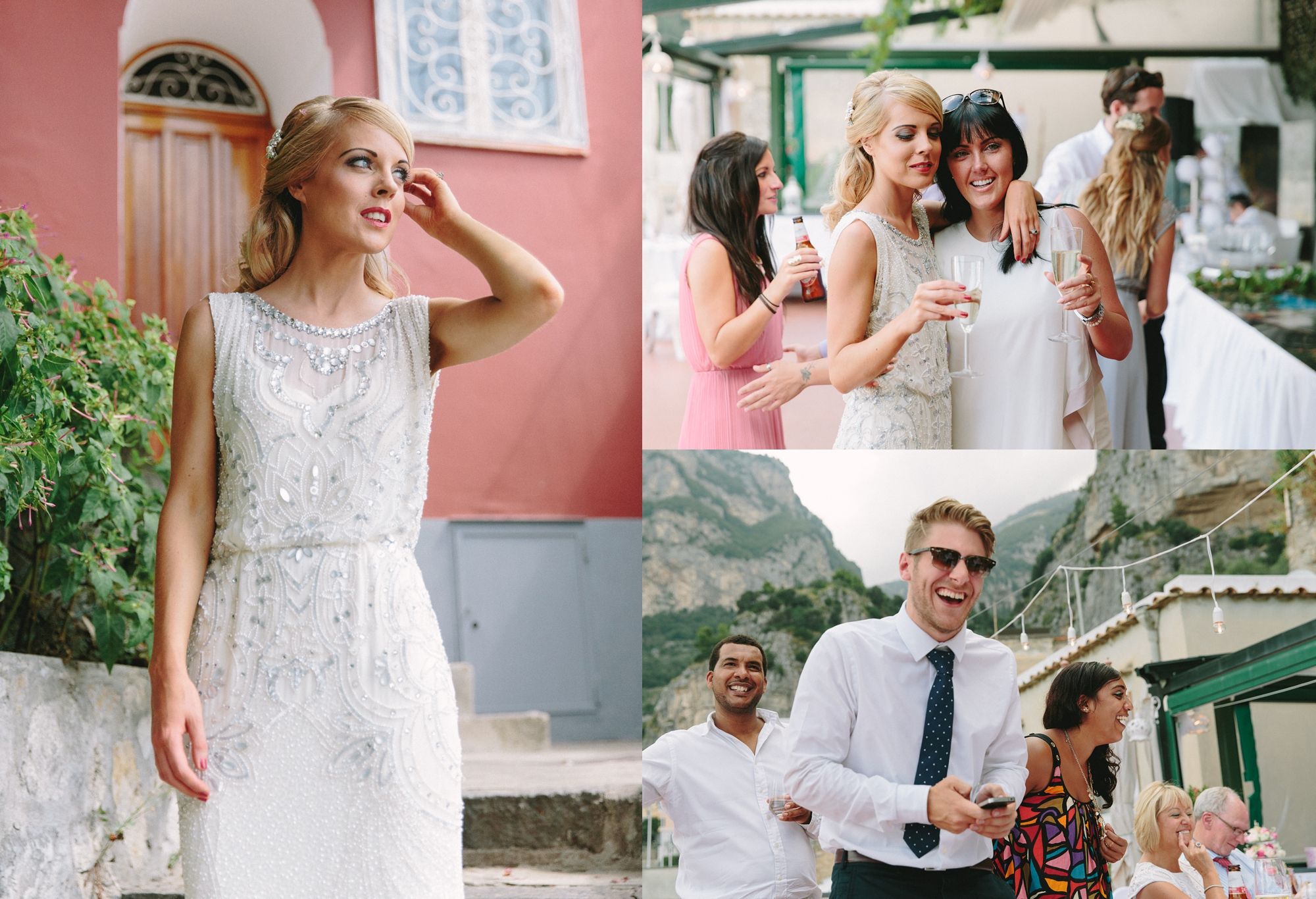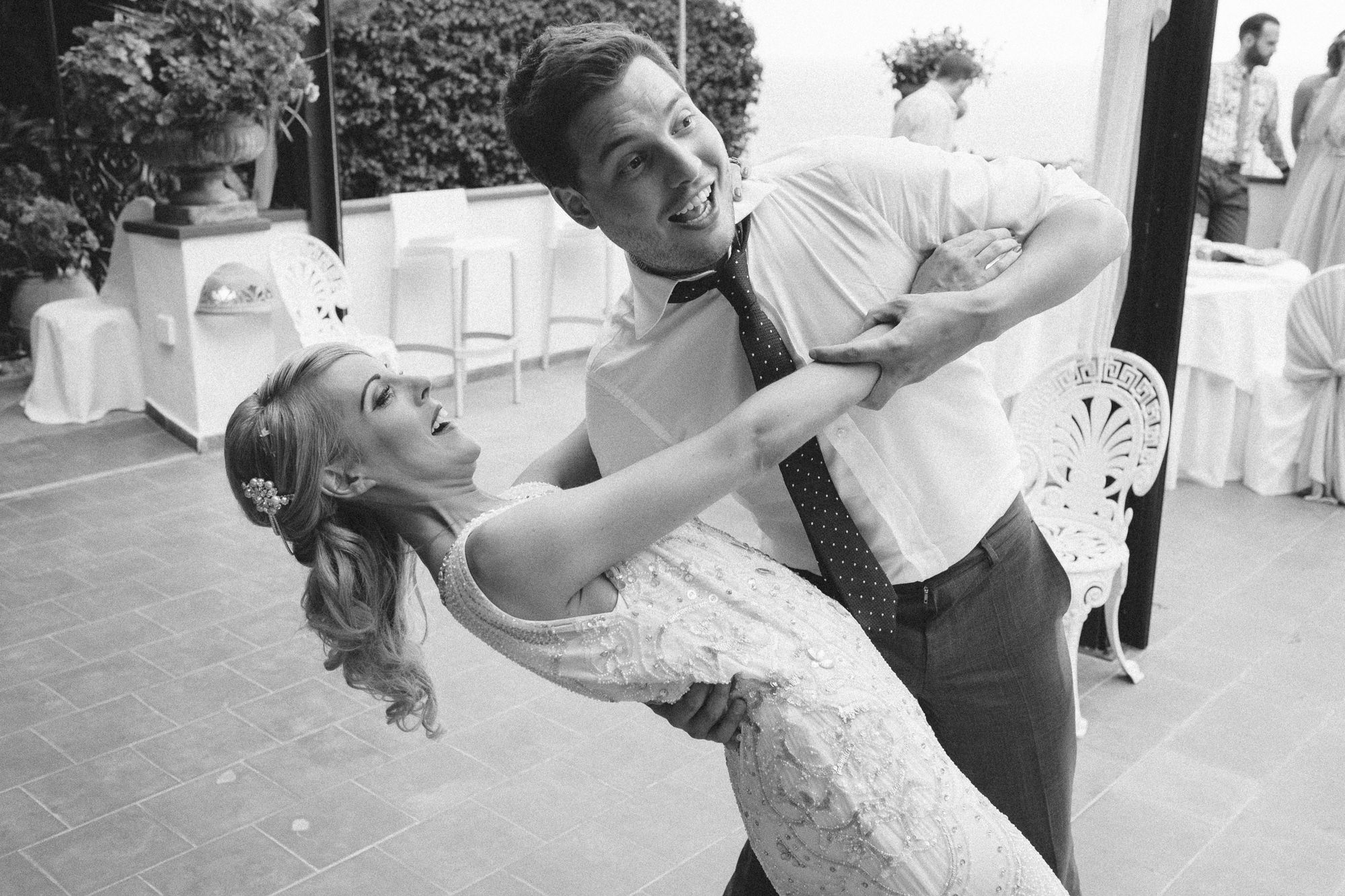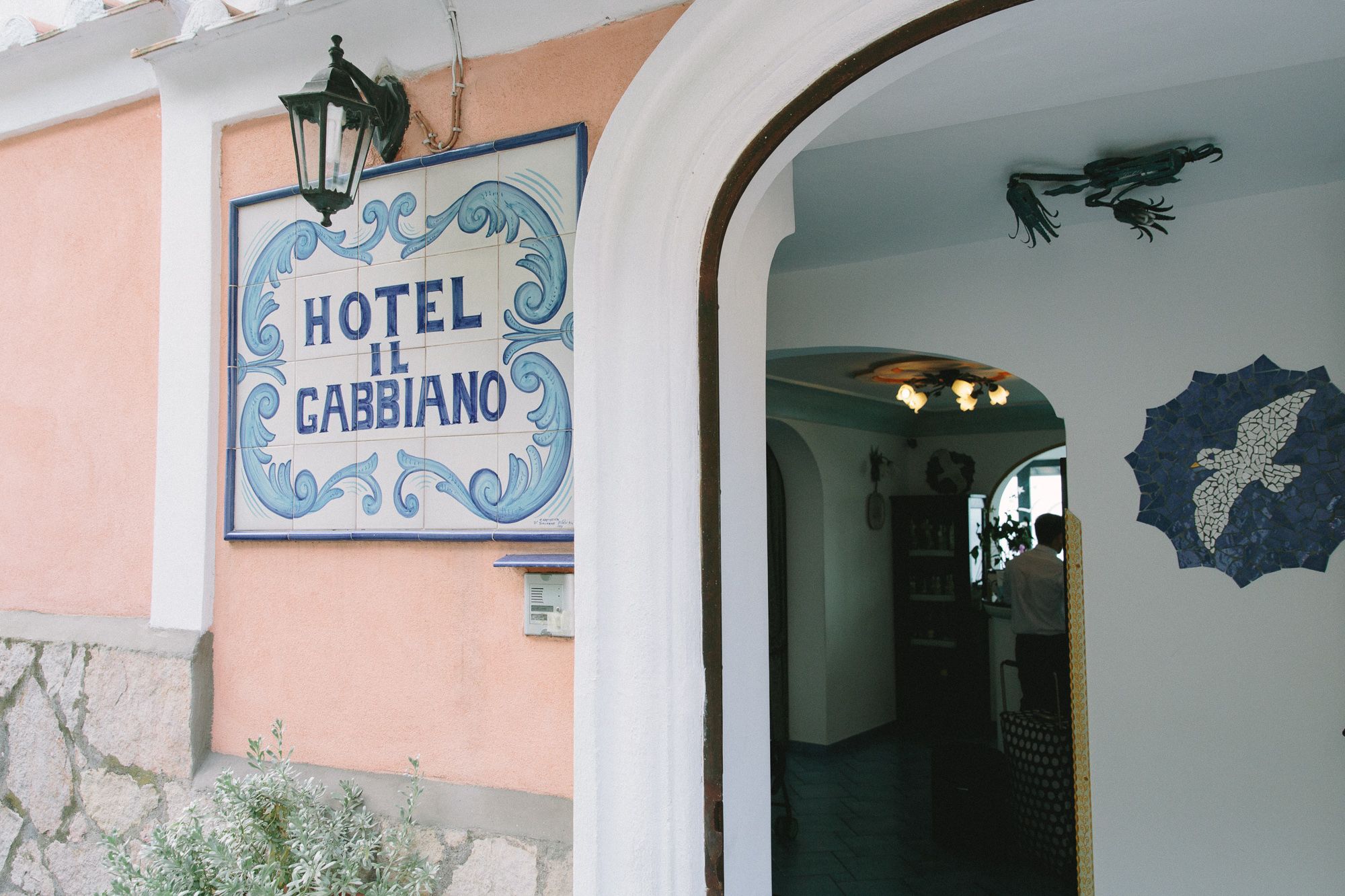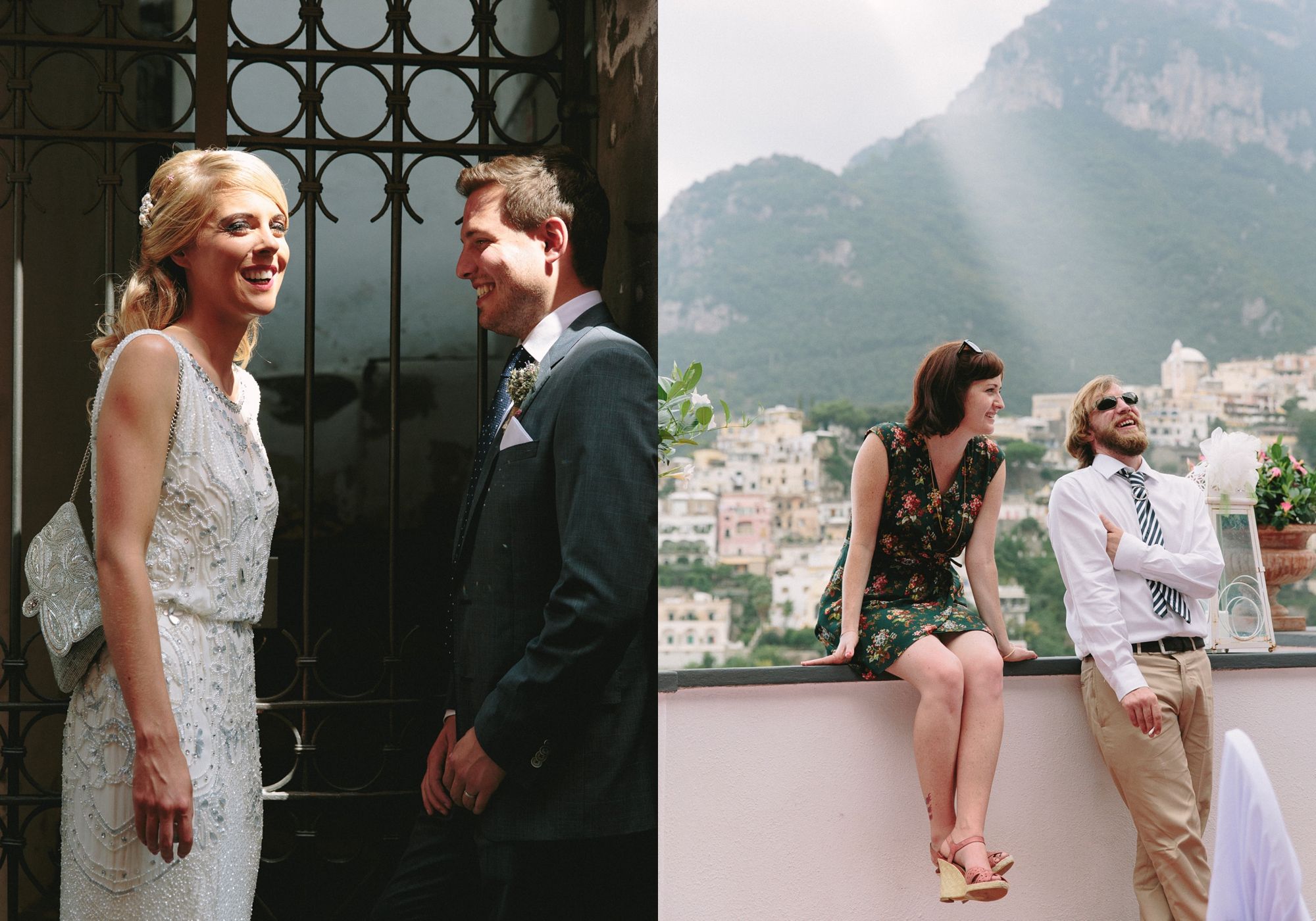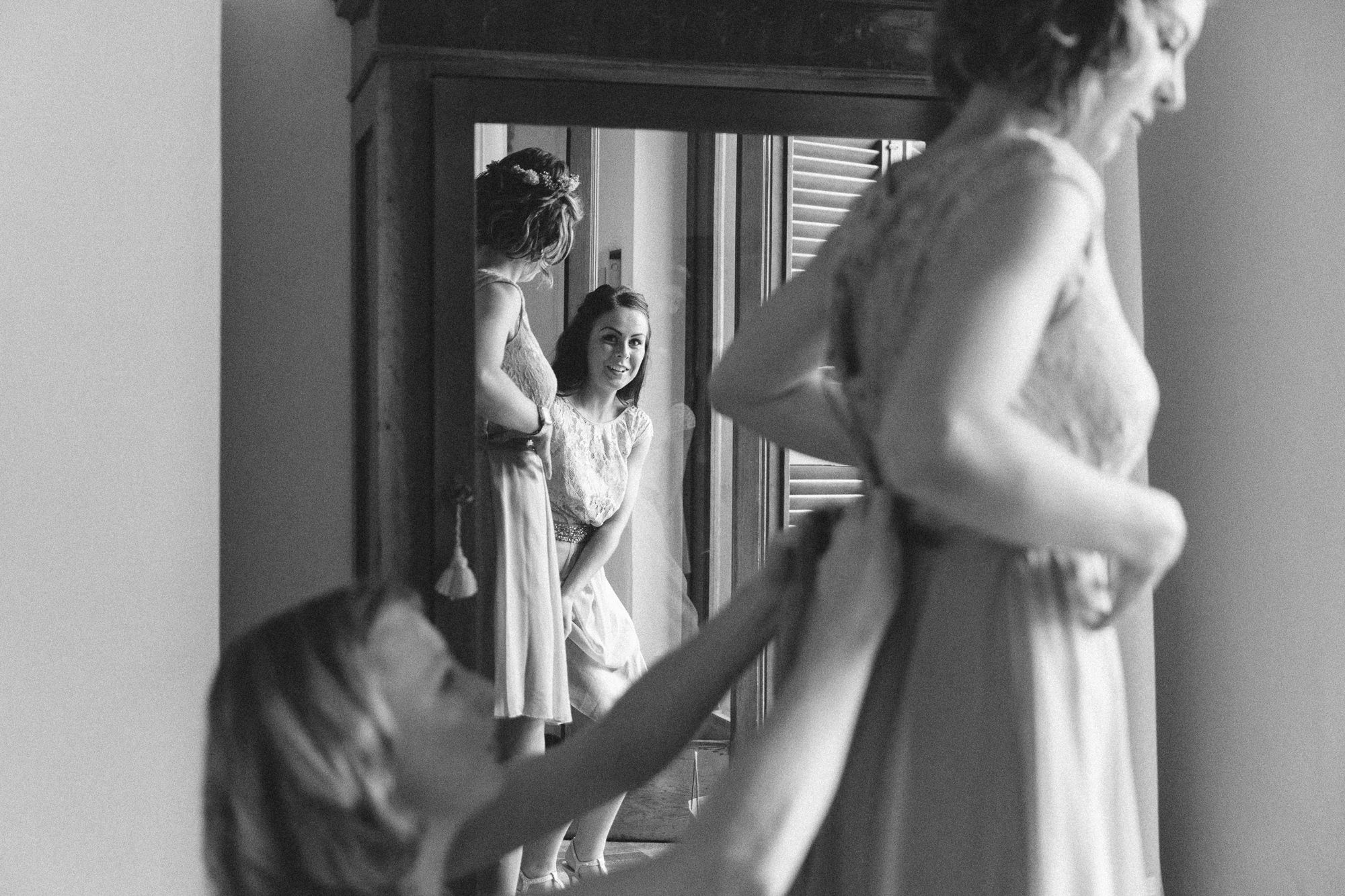 The photos speak for themselves in showing the depth of emotion and love by and for the couple, and smiles abounded amongst their wedding party and guests. In true Italian style pink petals were scattered over the heads of the newlyweds as they emerged from the church, Mr. and Mrs. We ended the day with lovely, relaxed photographs in the streets of sunny Positano, and by its sparkling seaside. Afterwards, Laura and Jonathan enjoyed celebrating late into the night with their friends and family (including a few intentional – and perhaps not so intentional – dips into the pool!)