Carberry Tower wedding photographer
A classically elegant wedding at Carberry Tower near Edinburgh in autumnal November. A subtly Scottish timeless wedding with lots of smiles.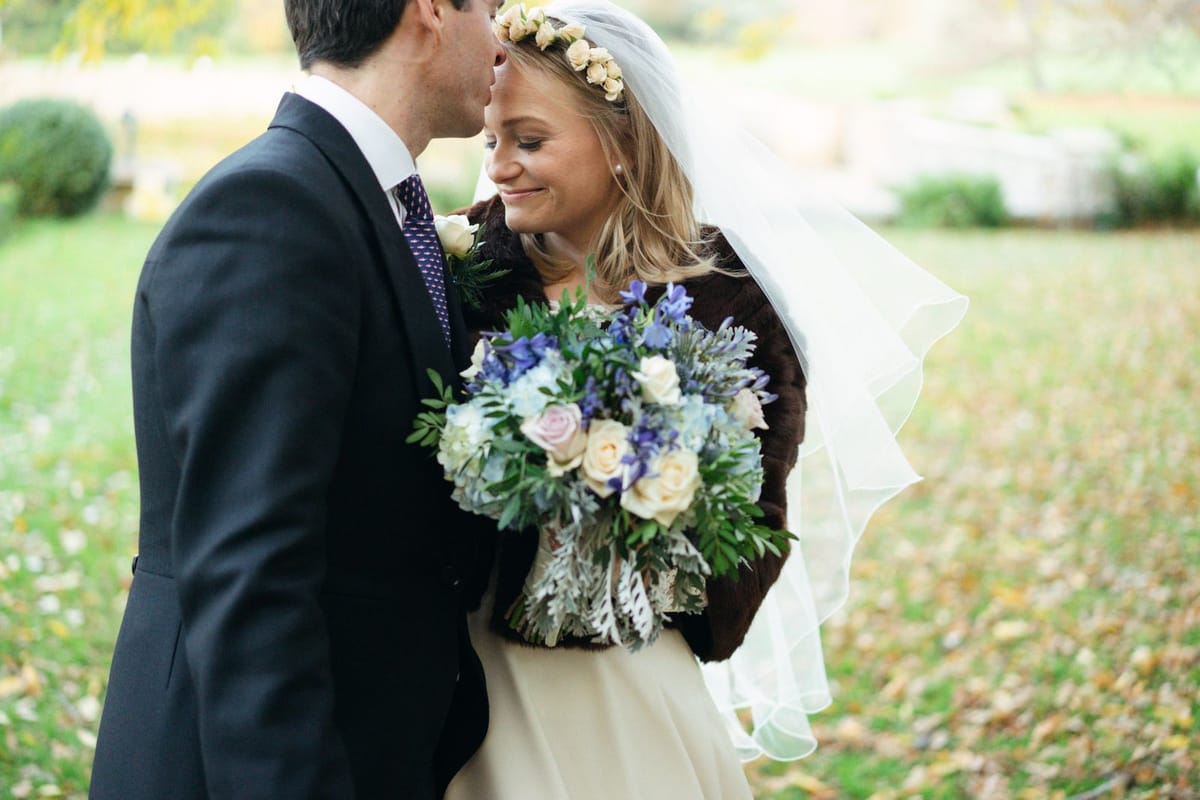 Carberry Tower: An Edinburgh wedding photographer's dream
The history of Carberry Tower, near Edinburgh, goes back as far as the 11th century, when King David I of Scotland was said to have granted the land to local monks. It comes as no surprise, therefore, that it is a true honour to photograph a couple's big day there as an Edinburgh wedding photographer.
Jane Austen novels come to mind when I think back to Emily and Charlie's wedding at this imposing locale. Both venue and the bridal party's attire, as well as all of their subtle touches and classic decorations, made this wedding seem as if out of a beautiful book.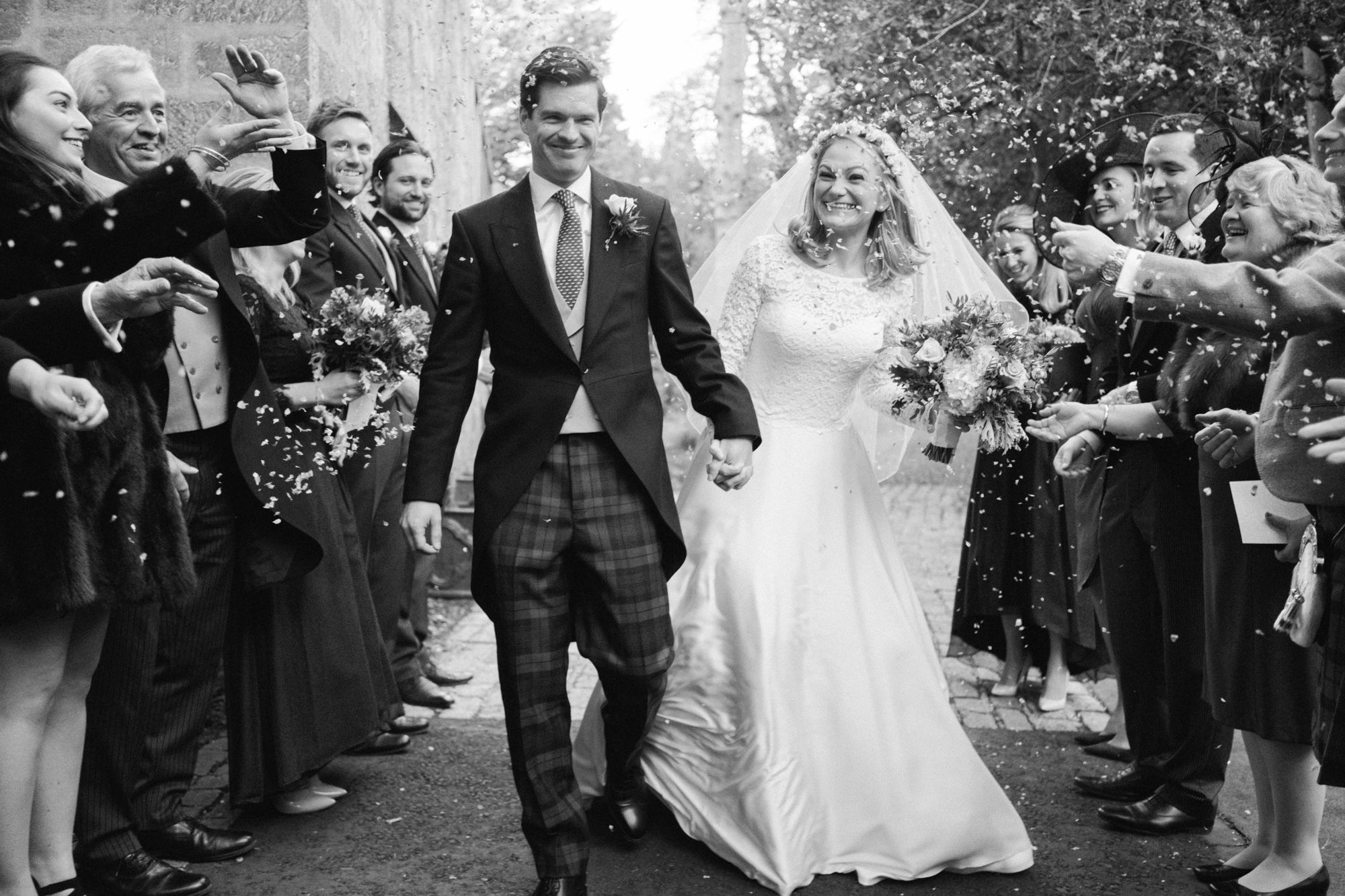 A classically elegant day in autumnal November
The wedding party and many of the couple's attending family and friends were dressed in classic suits, lace, or even furs. There was plenty of candlelight, the most luxurious fascinators, and – more ornamental than anything else could ever be – smiles all around.
I think the black and white photos of this special autumnal November day particularly shine, as they really highlight the delighted faces and the timeless appearance of Emily and Charlie's wedding day. You could probably hang up any one of their photos without telling someone the year, and they'd look at them in awe.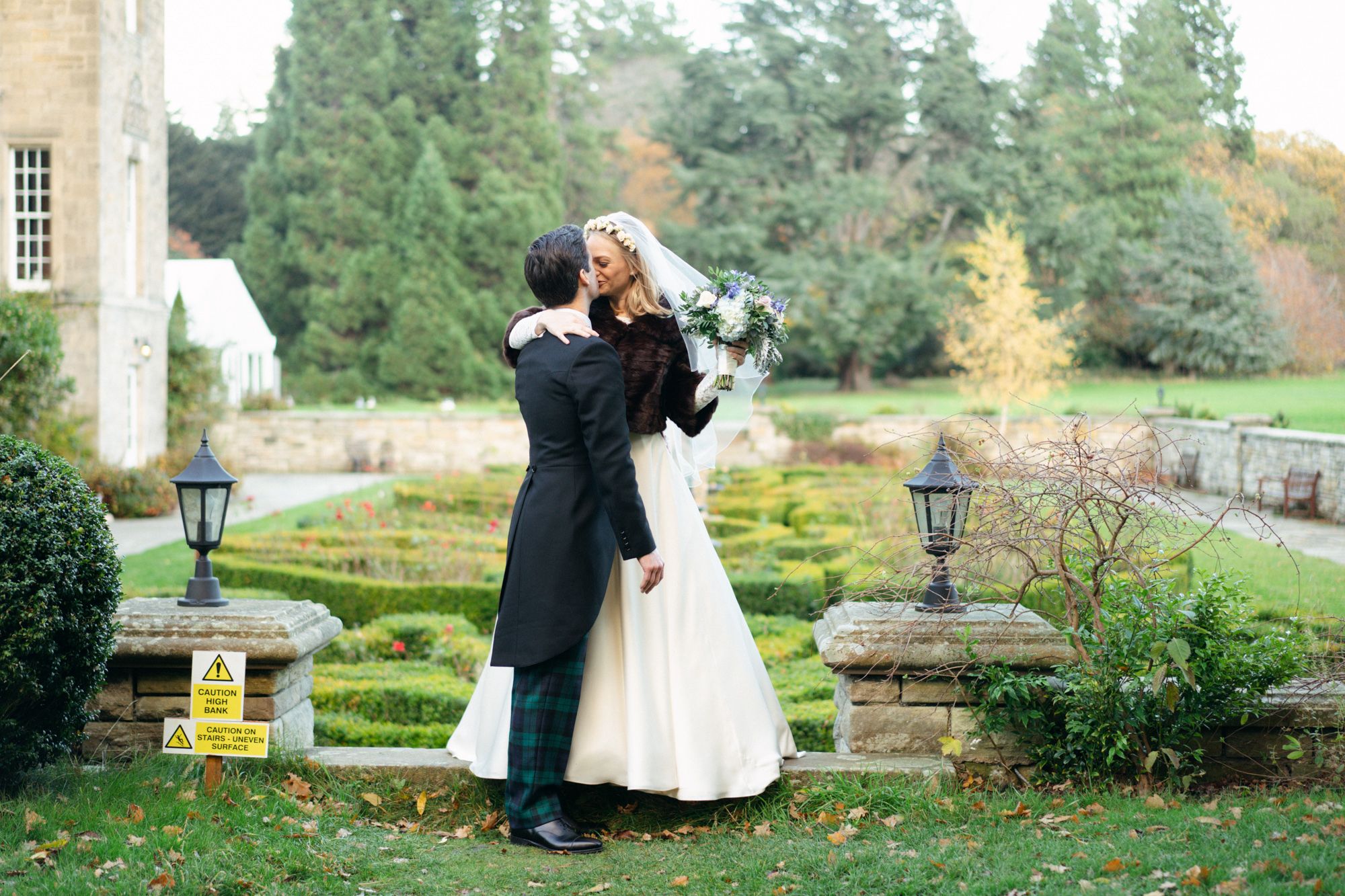 Documentary-style photography to remember
One of my most favourite shots of the day shows the hands of the different generations dipping into the couple's blue confetti. There's such a wonderful sense of sentimentality, of really capturing a day for all eternity. In many ways this is what makes documentary-style photography so special – you can't stage these moments, they happen naturally.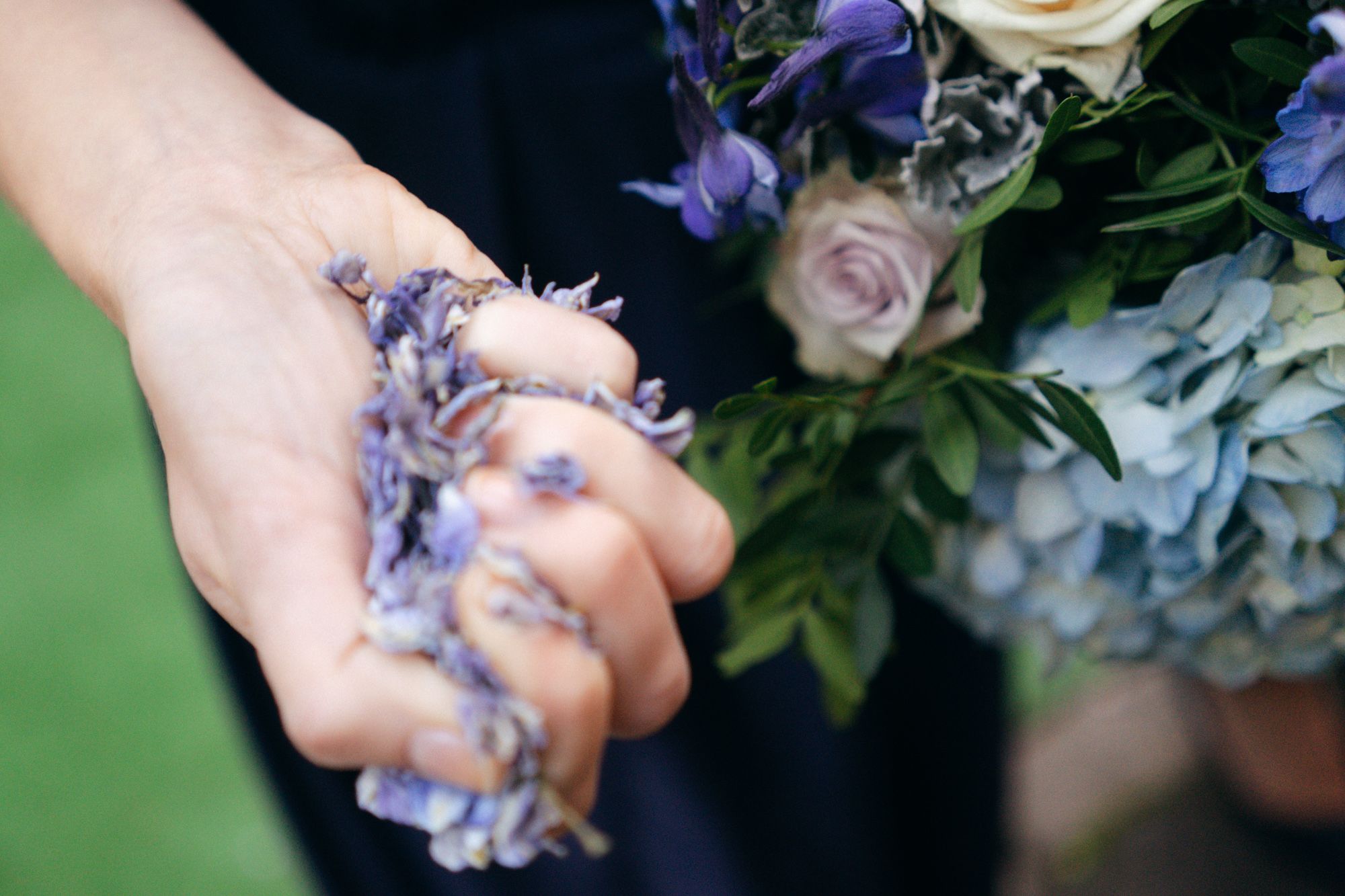 Yet they're the moments everyone will re-visit in their wedding photos in years to come. And while everyone loves a beautifully staged shot to hang up over their mantel, I think it's the natural ones that bring back the day in vivid memory.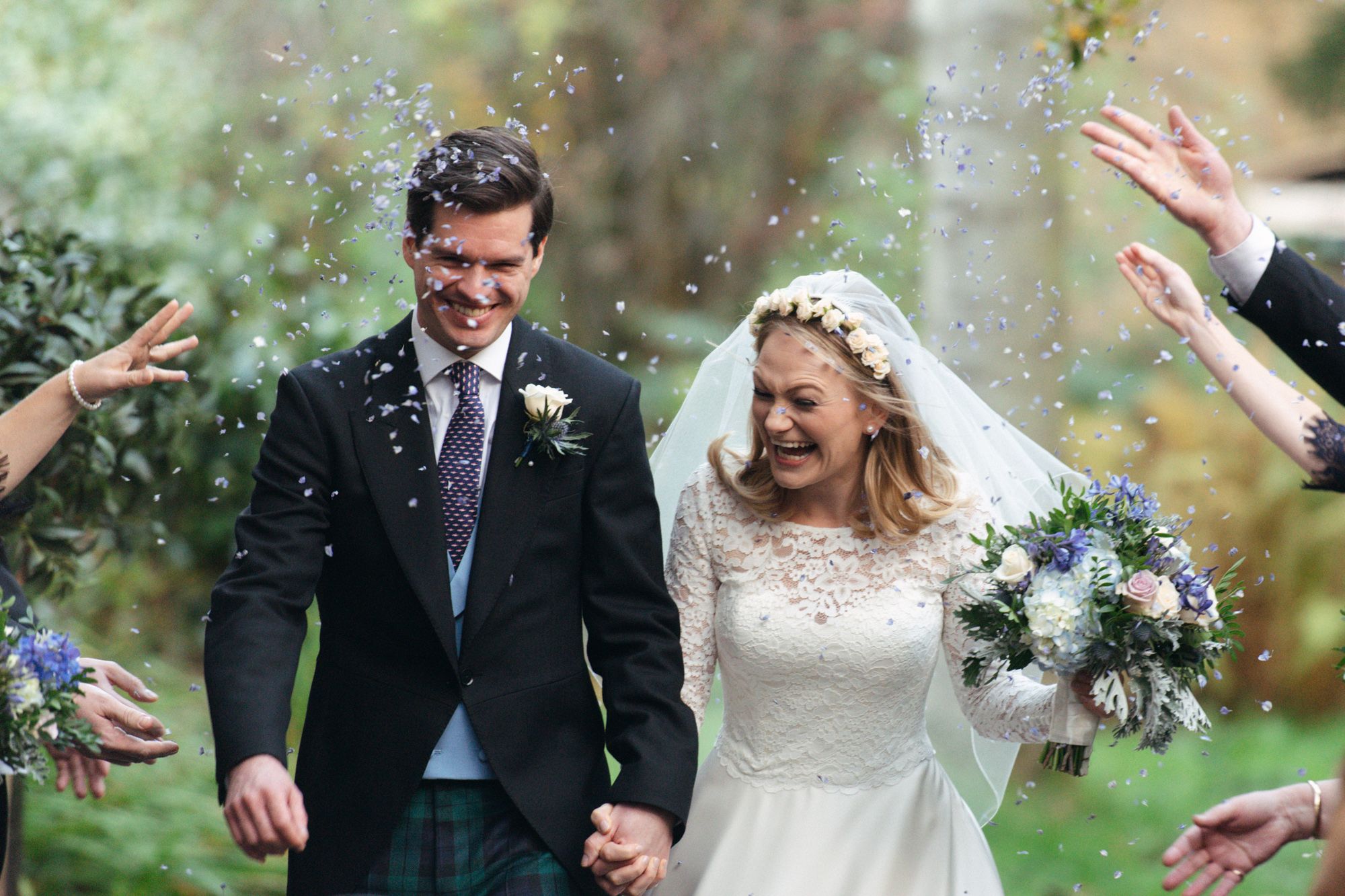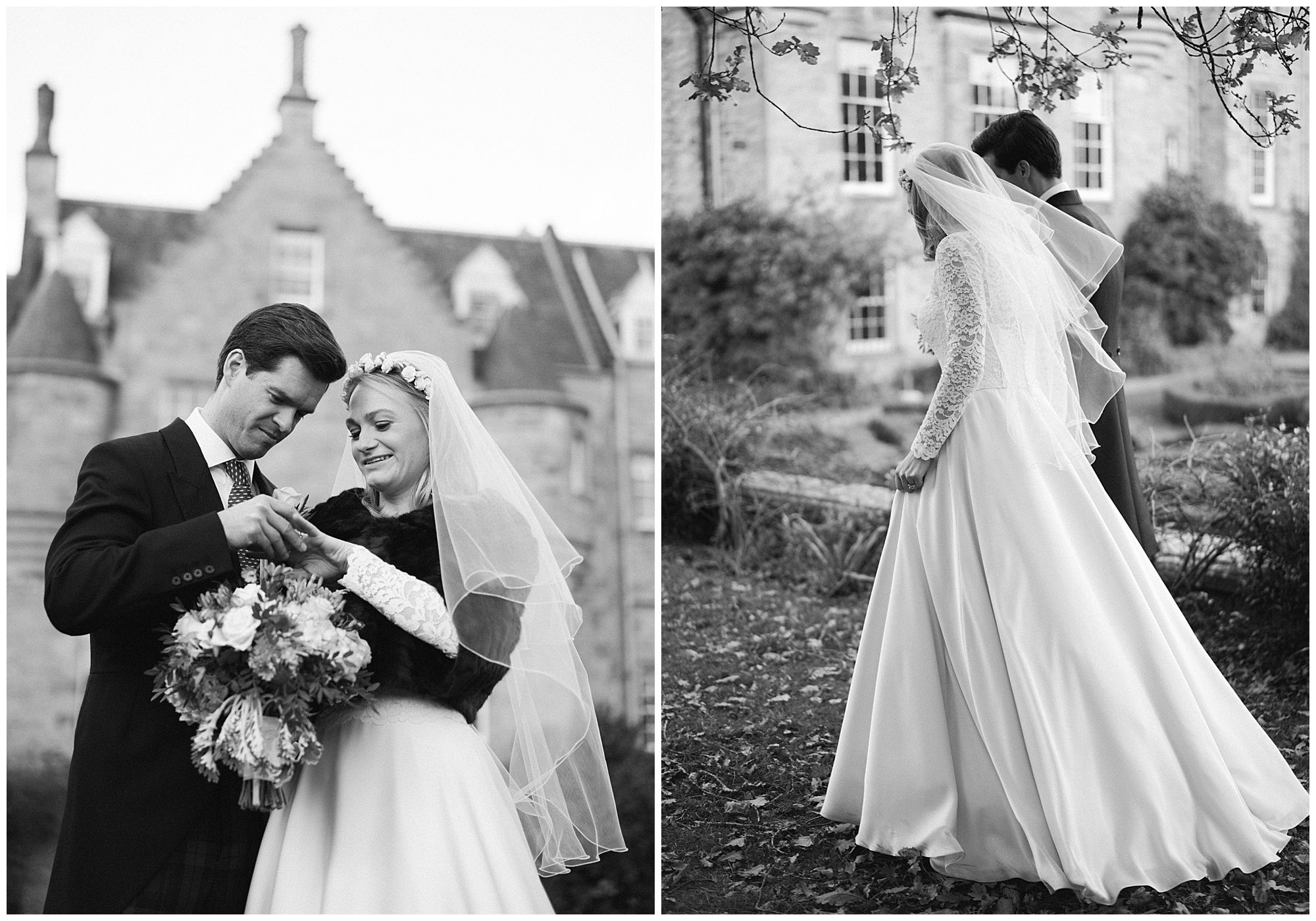 A subtly Scottish wedding with lots of smiles
While the photos of our couple saying their I do's are mostly composed, elegant, and timeless, the pictures of them walking amongst family and friends while they're throwing confetti at their overjoyed faces are the most fun contrast.
But what really brought Emily and Charlie's wedding together were the surroundings, as well as the subtle nods to this magnificent venue's deeply Scottish roots: There were purple-hued thistles amongst the flowers, a piper played as the newlyweds walked along, and Charlie wore traditional trews.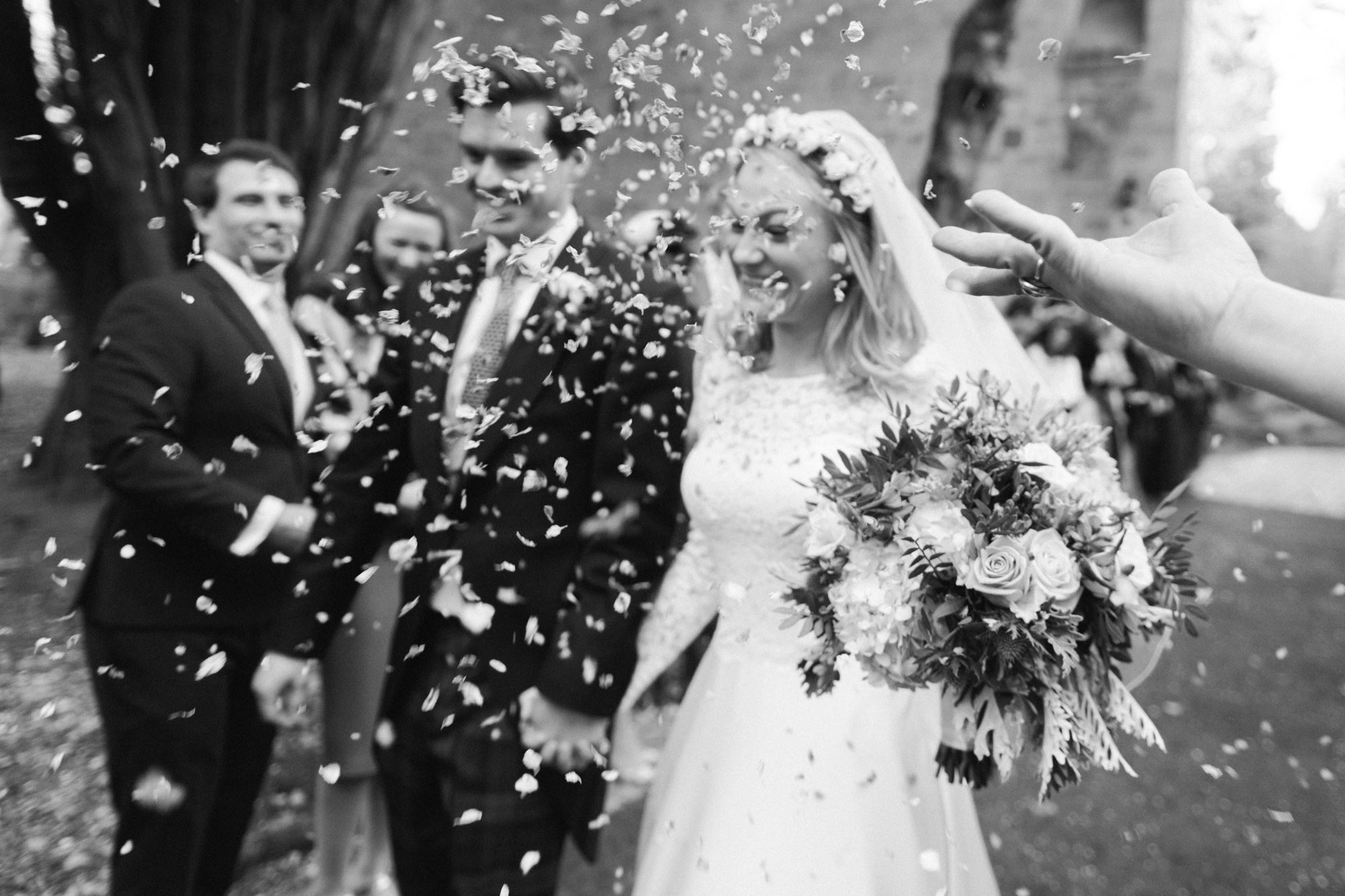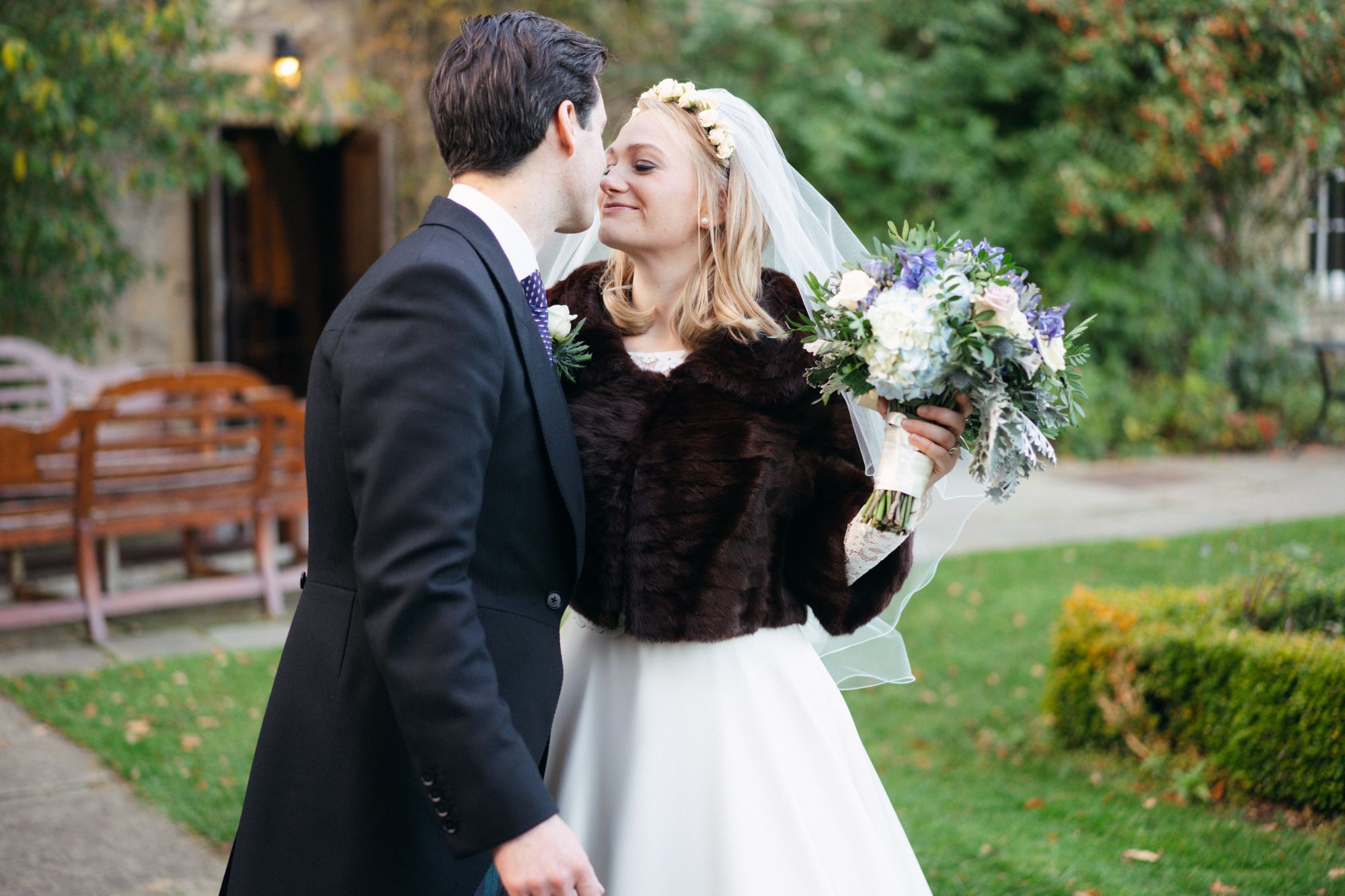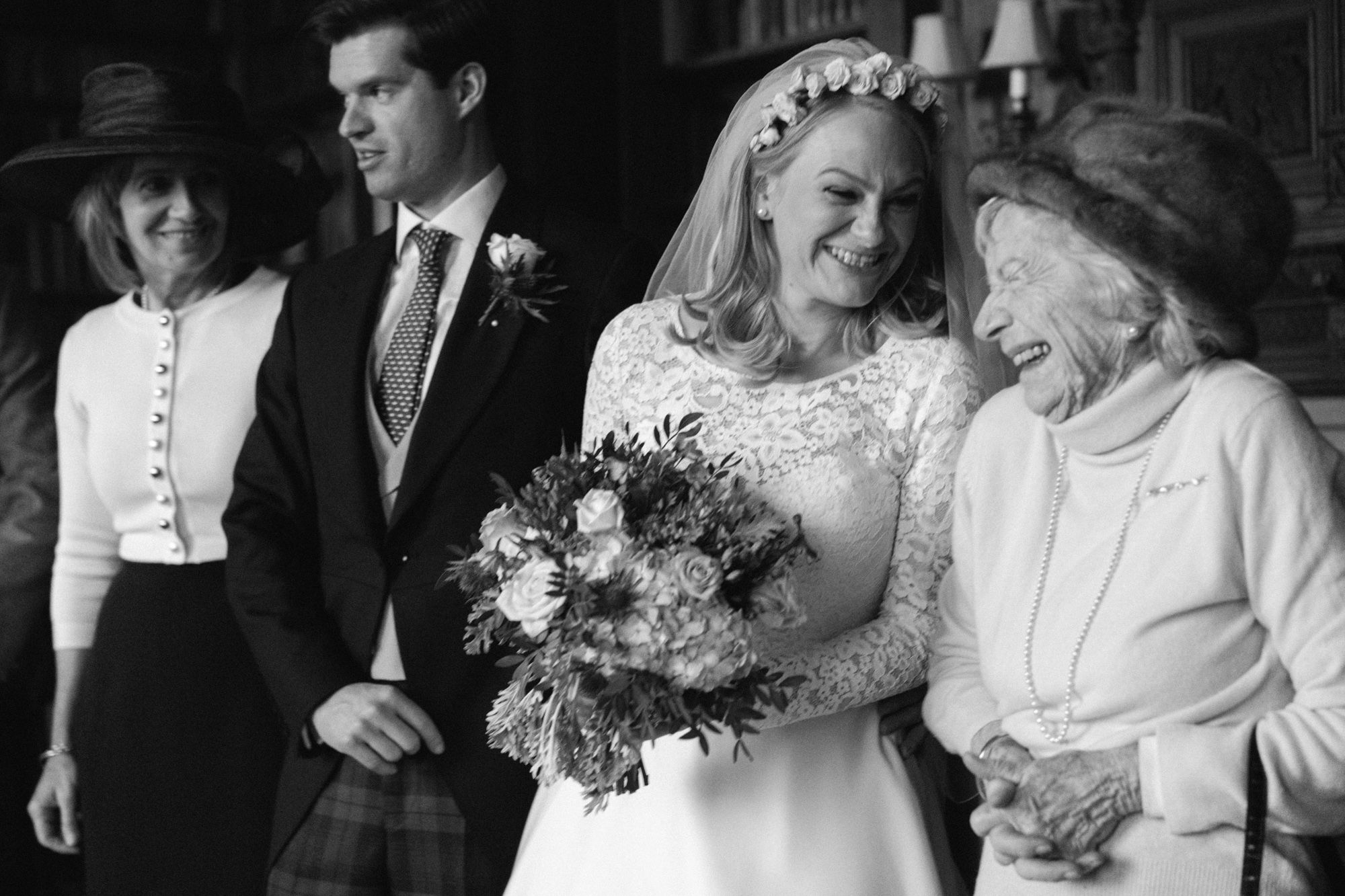 Sunshine in November… in Scotland
This made the photos in front of Carberry Tower even more special, as these appeared almost as though taken on some spectacular time travel. With all these loving, elegant touches, the smiling faces, and this most Scottish of venues, photographing Emily and Charlie's wedding was a real treat.
There aren't many November weddings, but the sun blessed this day and, I think, when you see the photos you may well wish to book your wedding in autumn as well. And why not, when Scotland is so beautiful in every season?