Dunglass Estate Wedding - à la Française
Anais and Aubin's wedding perfectly paired French flair and relaxed vibes with the beautiful surroundings at Dunglass Estate during their May wedding. Their day was filled with fun and laughter as they included both young and old in their wedding celebrations.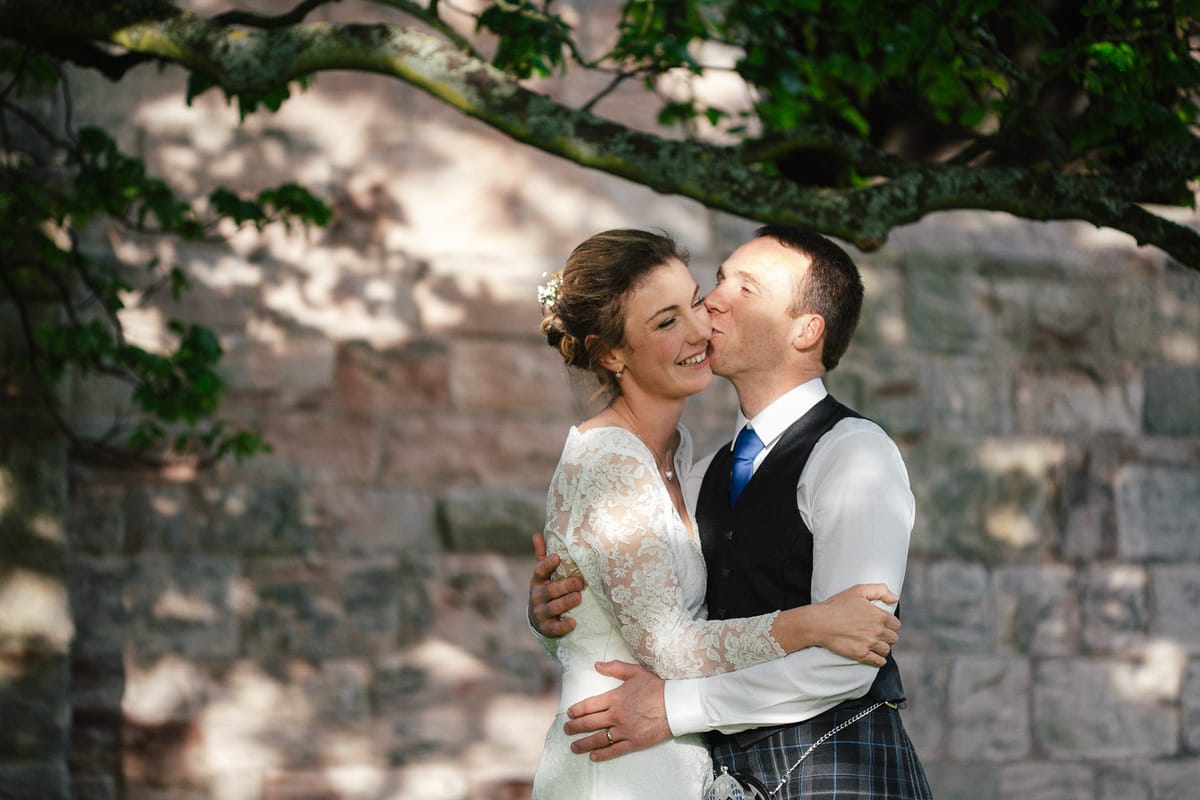 Exclusive Dunglass Estate really shone in the May sunshine for Anais and Aubin's beautiful French wedding. Their big day showcased all the beauty the Scottish countryside has to offer to their largely international family. They embraced Scottish culture too with the addition of thistles and blue tartan kilts to their wedding day outfits.
Relaxed vibes and plenty of laughter
Anais and Aubin brought French flair to their East Lothian wedding day. You'll see that even their preparations for the day were filled with easy laughter. Beautiful bride Anais shone in a relaxed vintage-style lace gown. Giddy little children and babies surrounded the happy couple as they each readied themselves.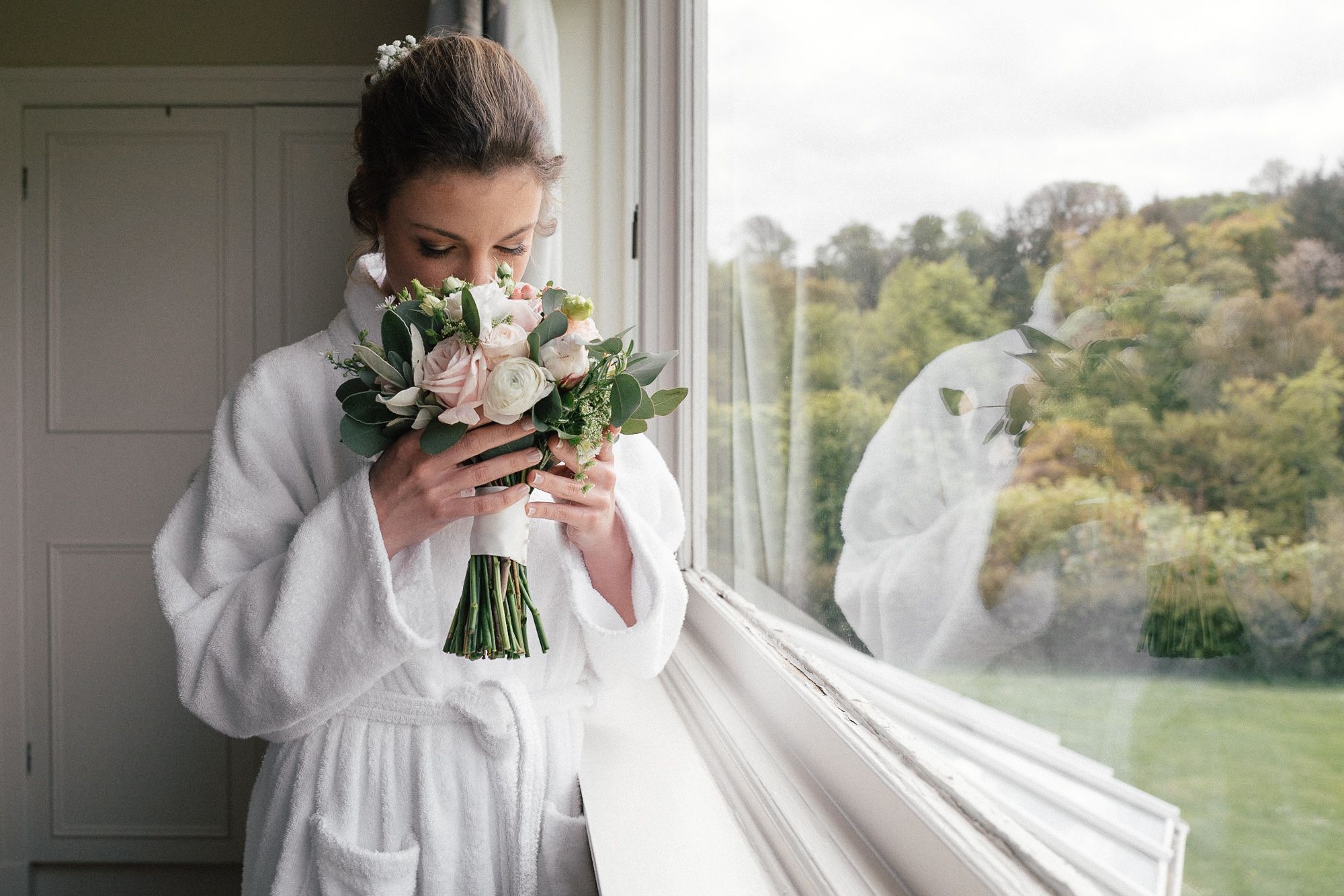 A Dunglass wedding with two beautifully blended cultures
As the bridal party headed to Dunglass church, there were lots of delightful little moments. Their little children taking turns holding a sign reading, "daddy, here comes mummy" and a beautiful bridal entrance with both kids. Anais walked down the aisle with plenty of flair and happy greetings for her guests.
Relaxed was definitely the word of the day, in that beautiful way only the French can 'do' a wedding. You could just tell that everyone was fully at ease and taking in the beauty of this special moment. Meanwhile the beauty of our lovely country didn't disappoint and shone soft light into the church as Anais greeted her husband-to-be.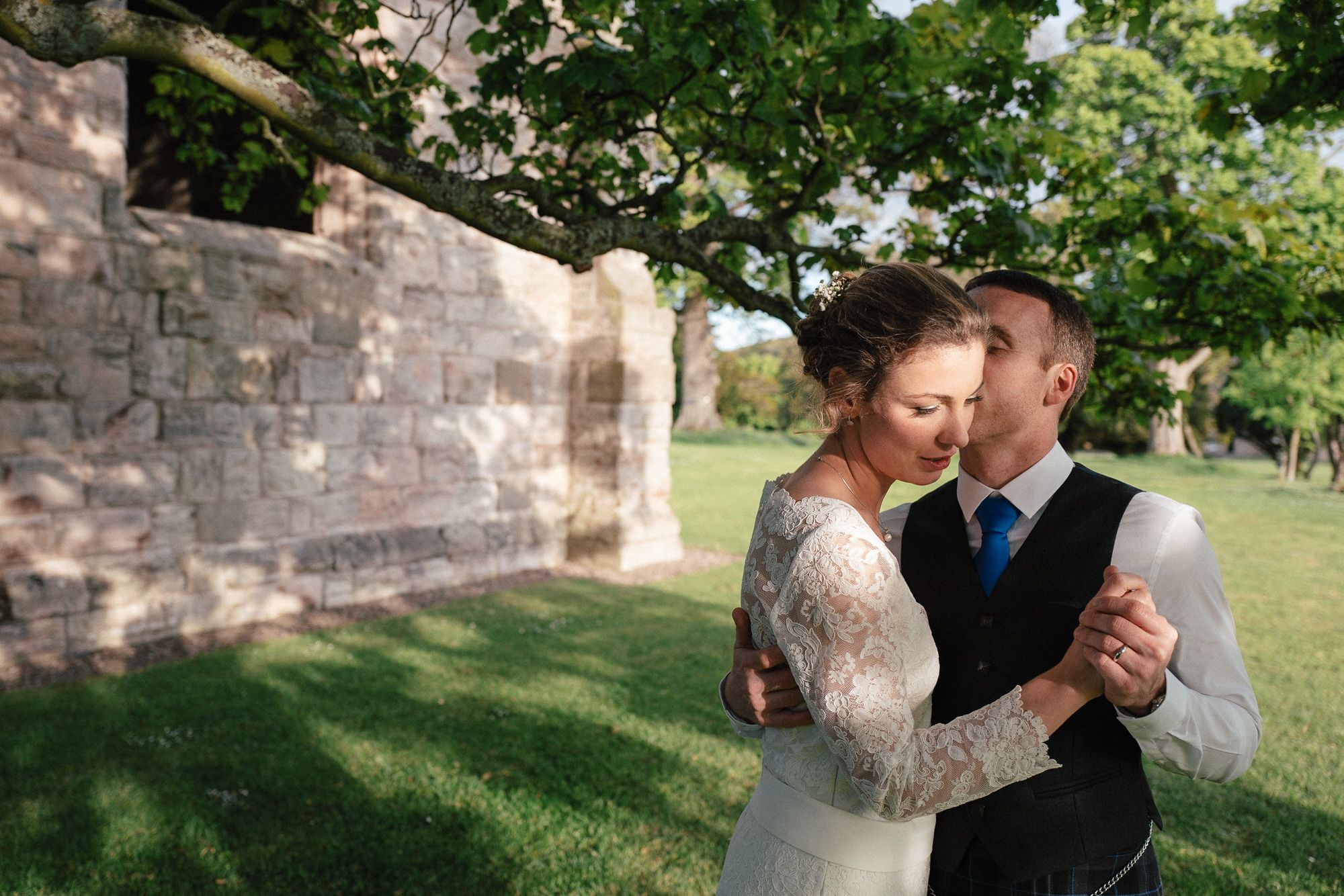 French garden party style at Dunglass Estate
After they said their 'I do's'. Anais and Aubin were followed into the estate's grounds. There they were met by champagne and sunshine and an abundance of laughter and happy tears followed. With most of their family having travelled to Scotland from afar there were plenty of joyful reunions and hugs.
A wedding celebration for every generation
What made their day particularly profound was the easy way Anais and Aubin fit children into the celebrations. There were lots of fun games played as the adults mingled and you could happily spot the odd monster truck on the cocktails tables. Surprisingly they only added to the charm of this couple's day.
Their lovely decor - made of seasonal flowers and vintage chocolate tins - intermingled perfectly with the little additions made by the kids. That French charm and relaxed vibe carried on well into the night, too. Happily, they later remarked that I made them look, "relaxed, natural and was discrete which was very appreciated."
Anais added, "Having Istvan as our photographer was one of our best decisions in our wedding planning process. Our pictures are very natural, beautiful and timeless." And I couldn't be more pleased. It was thoroughly enjoyable to shoot their refreshing French and Scottish wedding day at beautiful Dunglass Estate.