Fasque Castle wedding photographer
Fasque Castle in Aberdeenshire is a grand mansion from the 1800s with winding staircases, a sweeping drive and elegant peacocks perching on quiet corners. A Fasque Castle wedding photographer job is an absolute treat.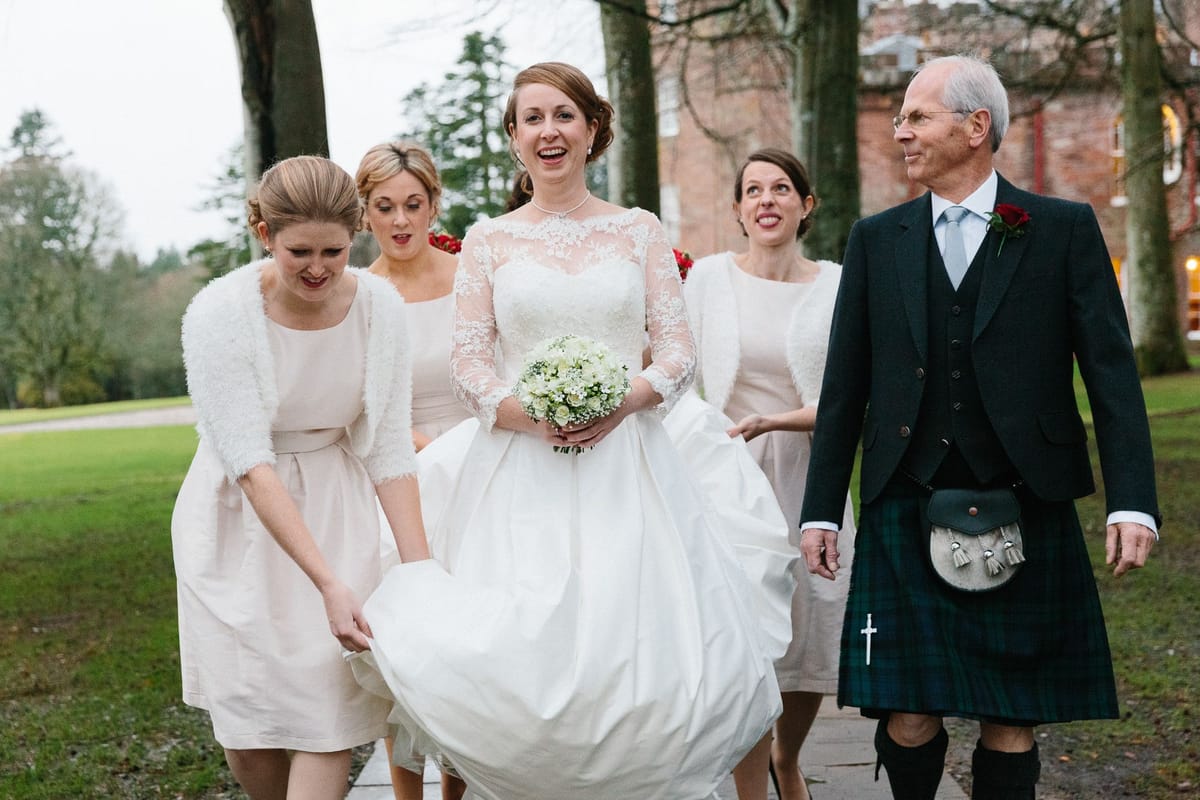 Rebecca and Max organised a great day and their wedding party was spirited; the guys stripped off for a dip while the ladies were getting dressed. Outside. In mid-winter! Once dried off and ready for the service, the groomsmen and the father of the bride displayed their roots in the tartan of blue and green, while the bride decked her bridesmaid's bouquets with holly berries for a special festive touch.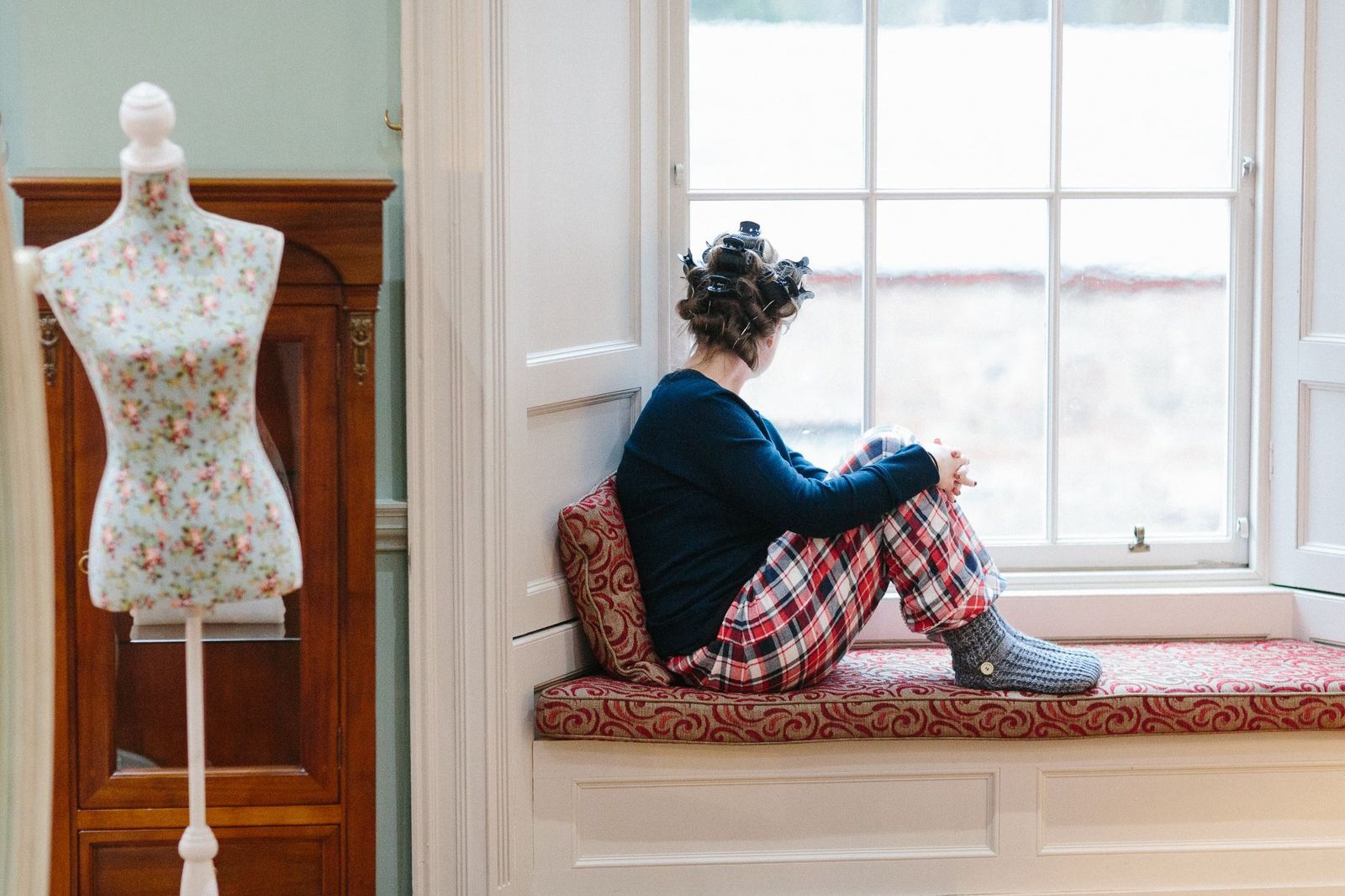 Any newlyweds hope for a life of rhythm and harmony, and these two are certainly well set for it with the great music they laid on. A lone bagpiper was serenading their journey, violins in the church and a vocal performance during the ceremony that echoed across the carefully-sculpted pillars. Back at the wedding breakfast, the fairy lights went up, the band ramped up the atmosphere and some serious dancing went down.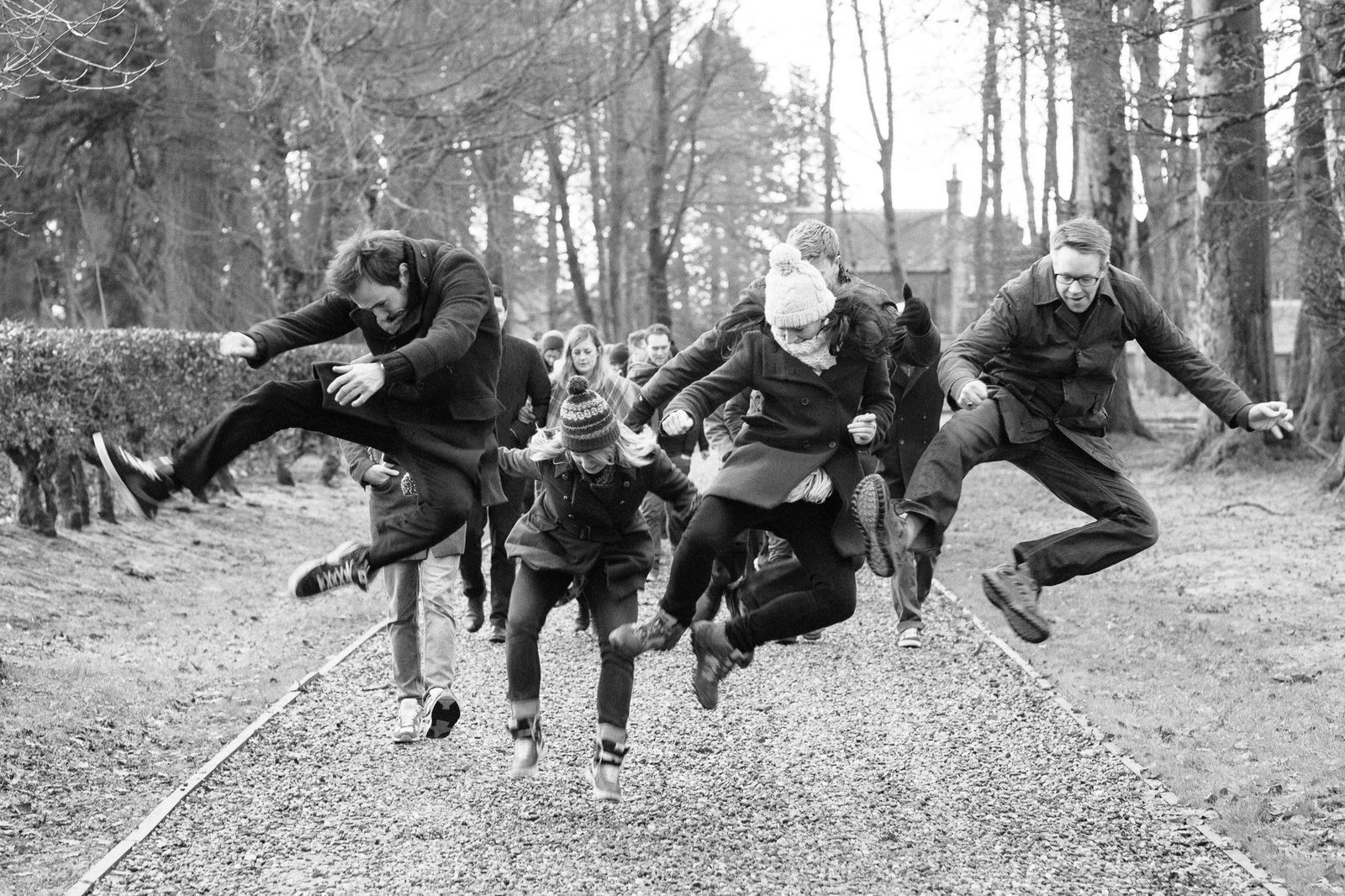 It was a day full of fun and laughter as friends old and new reached across the dance floor, kilts spinning in the air, to celebrate the union of the happy couple. And that continued through the night; guests just moved on to dancing on the furniture!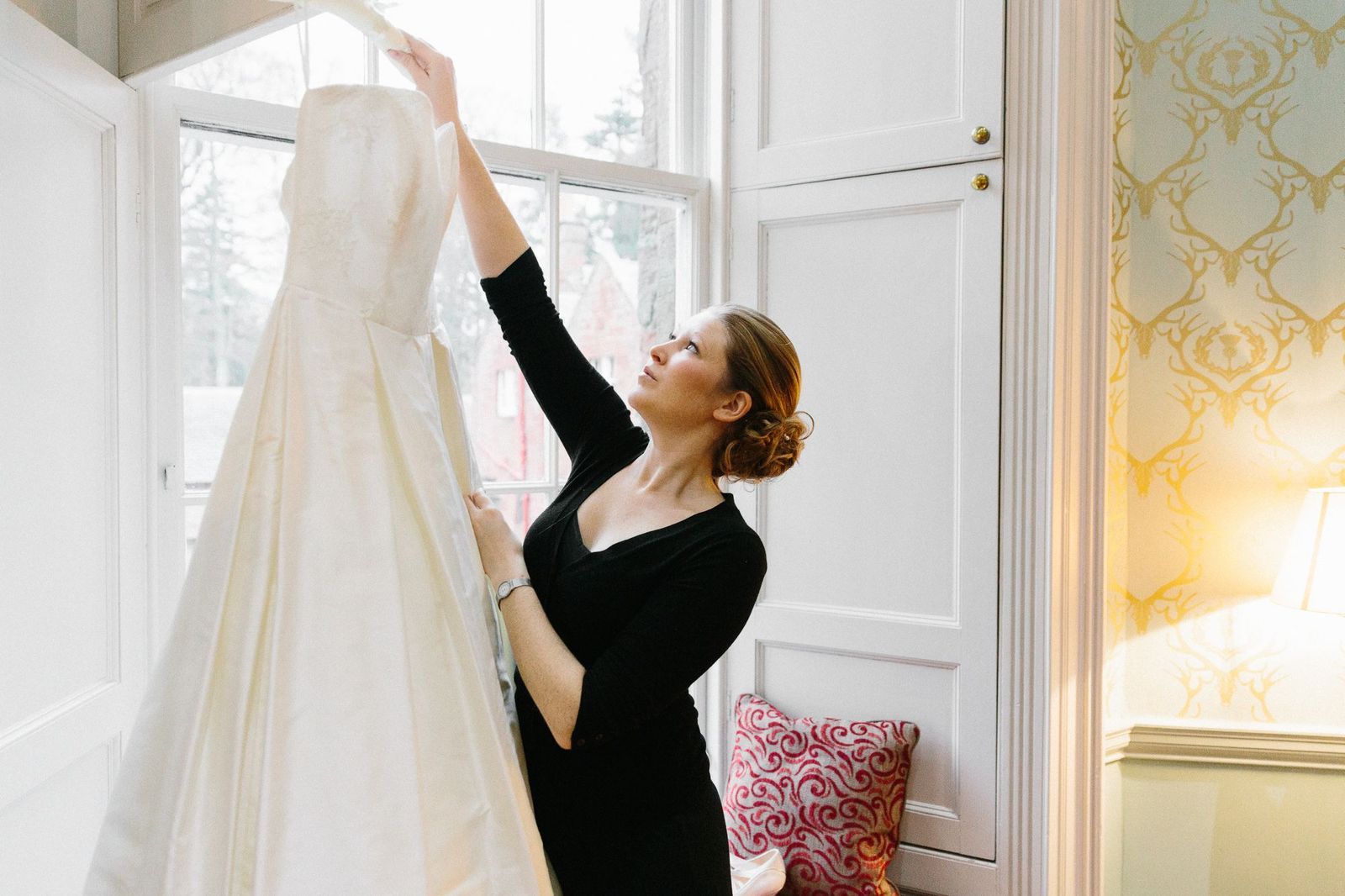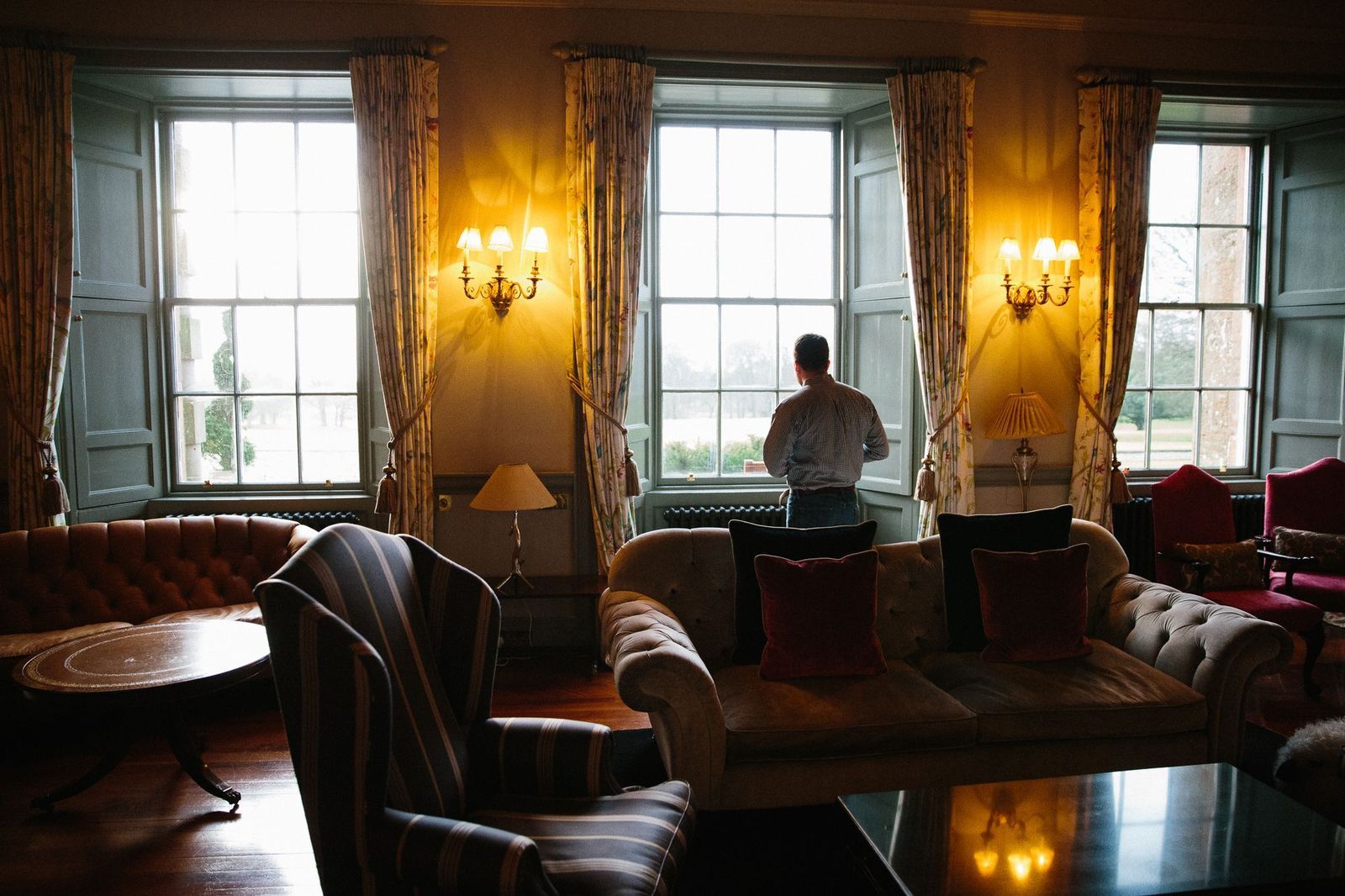 Looking back at their album, I was fortunate enough to capture so many beautiful moments, full of exquisite touches. The bride's snug fur wrap edging off her shoulder as she pulls her new husband close; the towering stained glass that served as a stunning backdrop to their service; the roaring fires; happy faces and delicate china plates piled high with tiny treats. It was a pleasure to be there.