How to find the right wedding photographer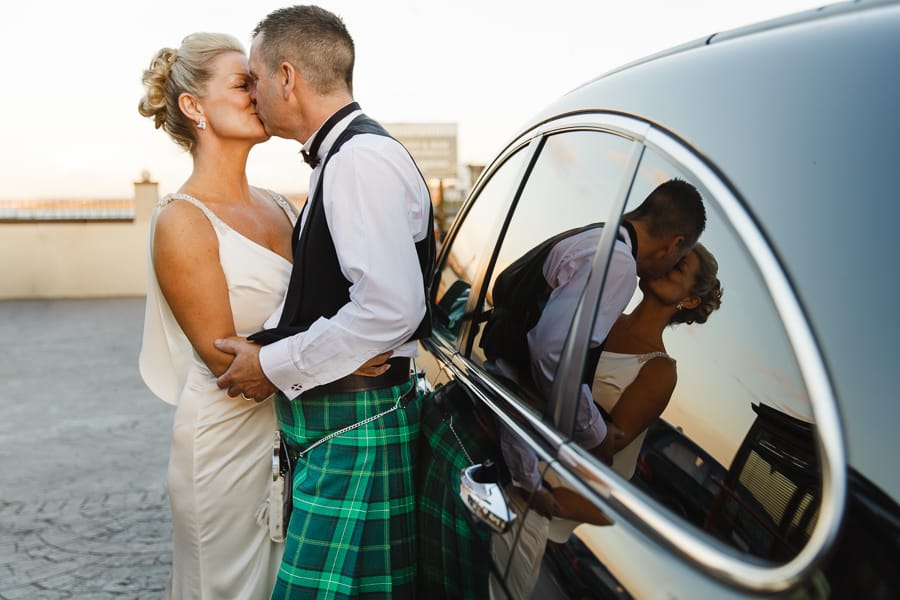 Choosing a photographer to document your wedding will without a doubt be one of the most important decisions you will make about this wonderful day of your life.
If you are searching for your perfect wedding photographer, this guide might disappoint, as it is aimed to help you to find the right one instead. The difference is huge, as the former one does not exist.
This writing aims to provide you with some practical advice that will hopefully help you in your adventure to find the right wedding photographer for you and thus end up with a beautiful set of wedding pictures.
How to find the right wedding photographer
The sooner you start researching your wedding photography options the better informed you become by the time you send your first wedding photography enquiry.
Here is our simplified practical plan of action that we will unpack in this article;
1 Get familiar with wedding photography styles and become aware of your taste
2 Form your budget based on photographers whose work you love
3 Meet shortlisted photographers and see their full body of work, digital and printed
4 Communicate your expectations, ask all your questions
5 Evaluate, compare, aim to book early
Let me start with a super basic one, the importance of which, if you are reading this article, you probably are aware of already:
For wedding photography, choose a wedding photographer.
It is not unusual to have a photographer friend or a family member with a fair amount of general experience, excellent in their field and happy to take pictures at the wedding.
However, a wedding is a truly special occasion. It is not only a significant day for two people in love, but it also is a dynamic live event with particular challenges for photographers.
From the bridal preparations in the morning to the disco party after the first dance, decisions have to be made constantly under high pressure for the right settings to suit lighting conditions while not missing key moments.
Anyone documenting a wedding has to be familiar with typical scenarios to follow the story effectively. They also have to anticipate and catch the unusual, as these moments make every wedding unique.
The challenge of finding the right wedding photographers.
On your journey to find your wedding photographer you will find that your thoughts and questions will be circling three main topics:
1 Wedding photography styles
2 The photographer, the person behind the camera
3 The value of the service
Also, three is the number of golden rules that I recommend to consider to set yourself up for success:
1 Start your quest early to have more time and more options
2 Educate yourself to know the right questions to ask
3 Consider value over price
Remember our action plan? Let me explain those points in detail.
Understand wedding photography styles
If you are not yet familiar with wedding photography genres, you can start with getting accustomed to them. Not necessary to become knowledgeable about different styles but to know to find and define those characteristics that you feel instinctively drawn to.
Don't put pictures or yourself in a box though. Many photographers mix styles. It is better not to get stuck with popular phrases and categories. Instead, learn to understand your photographic taste. Check for aesthetics, subjects, mood, emotional or visual impact.
Be aware that many of the breathtaking scenic images you can easily find in wedding inspiration social media feeds are from wedding-themed photo shoots with models and not from real weddings of real couples.
Be realistic and don't set yourself up for disappointment by aiming to reproduce something else. I have a little info page about wedding photography styles should you wish to read up on the subject.
Be aware of your taste in photography
You want someone who creates images that reflect what you value. If you know yourself and you can express your thoughts about photographs, you will get much more out of a meeting with a potential photographer.
A simple but effective method is to pick some properties that are opposite of each other. For example, take black and white versus colour, posed versus unposed and emotional versus visual impact.
You now have three pairs of descriptive words, using one from each pair and putting them together creates a phrase that pretty much describes one of the main wedding photography styles.
If, for example, you find yourself taking delight in viewing emotionally charged black and white unposed images of people being themselves, you are an instant candidate for a documentary wedding photography fan.
However, if you love scenic images of carefully posed beautiful couples against a misty mountain backdrop, you will more likely enjoy contemporary fashion-driven wedding photography.
Don't shop on price, consider value instead.
You don't want to start shopping around purely on price. Prioritise putting your heart and soul first, that is where satisfaction will come from. Start with searching for wedding photographers whose work you love. This way you will more likely end up having the pictures you wished for.
Most other things we invest in for a wedding will disappear the next day. Flowers die, food gets eaten, the music fades, decoration gets thrown away. Make sure you don't cut back on your only tangible memories from this wonderful day of your lives.
Make your budget match your expectations, not the other way around.
Pick photographers based on their work and services
Check reviews, testimonials, portfolios and as many pictures as you have time and patience for. Search for relevant images, those that match your planned wedding"s settings; the location, season, venue, lighting, events, programmes.
Make sure that you also see full weddings and their recent work. This can give you a better picture of their work than portfolios that are a collection of the best images from numerous weddings.
Be realistic and notice the difference between what you see in pictures and the setup that you will have at your wedding. Your photographer can only work with whatever is given at your venue and take pictures of whatever moments happen.
Meet your favourite shortlisted photographers
You have done your research and found photographers whose work you love. Contact them as soon as you have your date and venue confirmed for a higher chance of them being free.
Meeting the photographer in person is the best way to find out if you get along well and have the same ideas about the photography at your wedding and the pictures you are aiming for.
A pre-wedding meeting helps to establish trust and build a relationship that both parties will benefit from.
If you are planning to have hard copies in form of prints or albums of your wedding pictures, you want to check printed materials as well, because these reveal the quality the photographer can produce.
Communicate expectations, ask questions.
Check what is included in the price, if there is any hidden cost. Do you own or do you have to buy the right to digital files?
Explain to your photographer which shots of theirs you like and make comparisons to your wedding plans to keep your expectations realistic.
Ask which photos of theirs are their favourites and why. The images they will point out will be those that they aim for at your wedding.
Ask all your questions no matter how silly you think they sound. Professional photographers will understand.
Book early
The importance of booking early can be easily underestimated. Many photographers are booked months or even a year ahead.
If your first-choice photographer happens not to be available, don't panic. Ask them whom they would recommend. They probably know someone with a similar style but perhaps a lighter schedule.