Hyde Park Engagement Photography London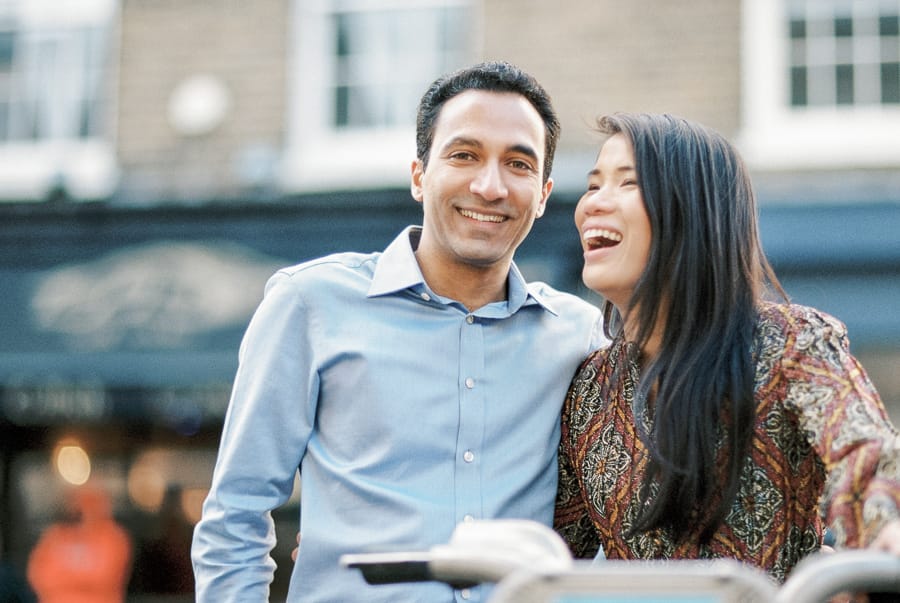 In honour of their upcoming wedding, Jessica and Markand celebrated with an engagement shoot in London's Hyde Park. It was a pleasure and a privilege to capture these quiet moments of tenderness between the two of them. Against the crisp, fresh backdrop of London's Hyde Park, the engagement shoot was greeted with sunshine and blossoming flowers — a perfect scenario for the occasion.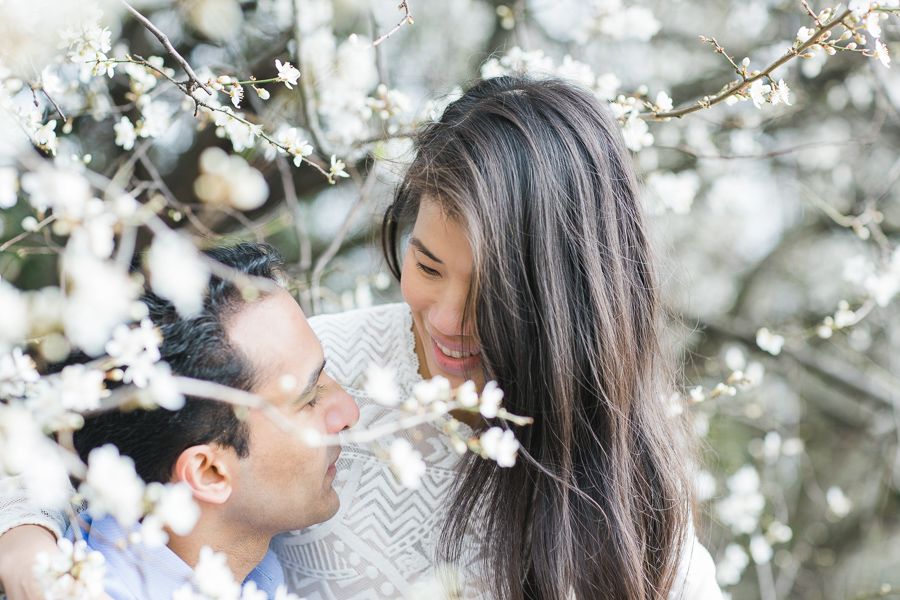 Together, Jessica and Markand make a very kind, gentle and welcoming couple. They welcomed me in graciously to capture these little moments between them on their engagement shoot. I was honoured to have been invited to share in these intimate moments.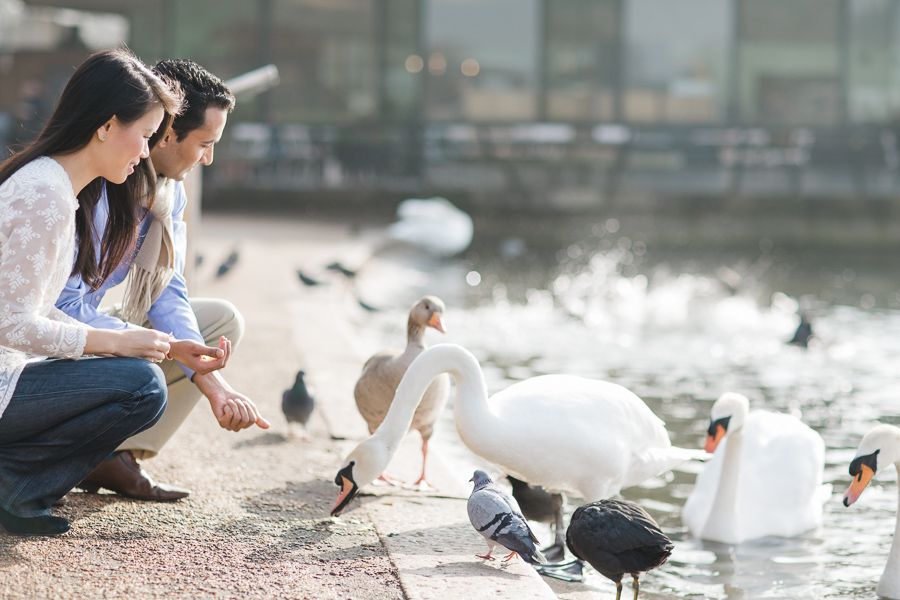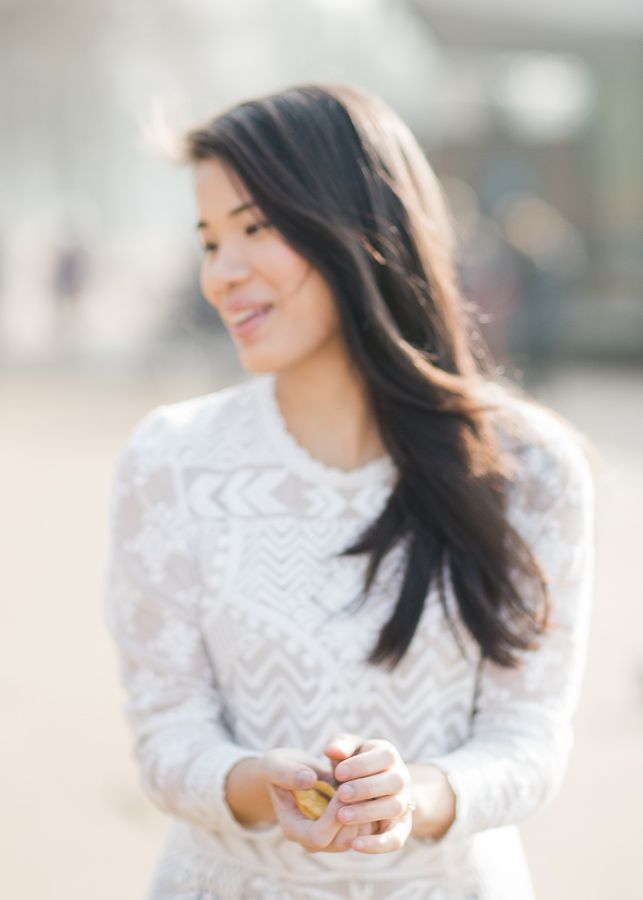 Jessica has Chinese and Markand has Indian roots and together they make an immensely cosmopolitan, and remarkably beautiful couple. Between them, they have been lucky enough to experience a range of different cultures and traditions in the various countries that they have lived in, which probably accounts for their flawlessly chic and elegant style.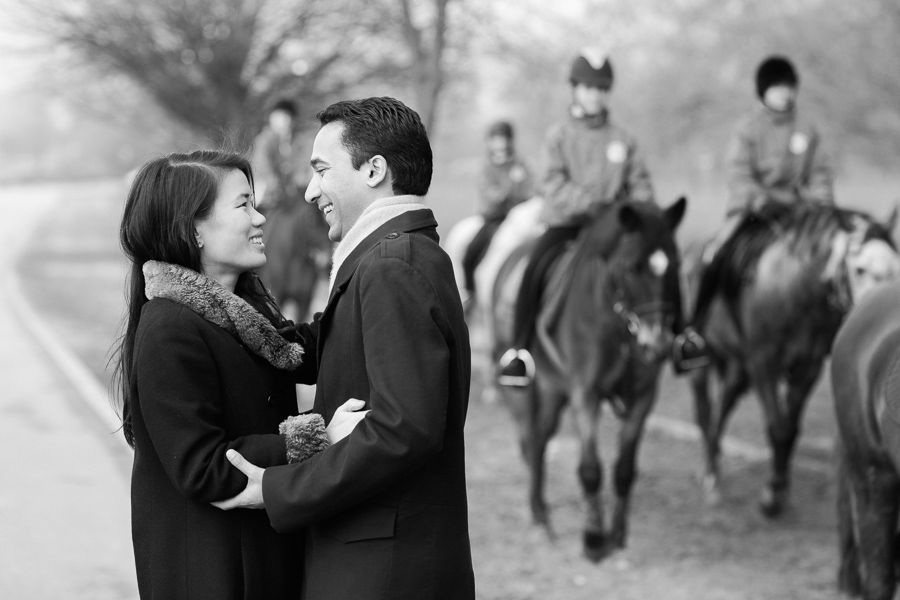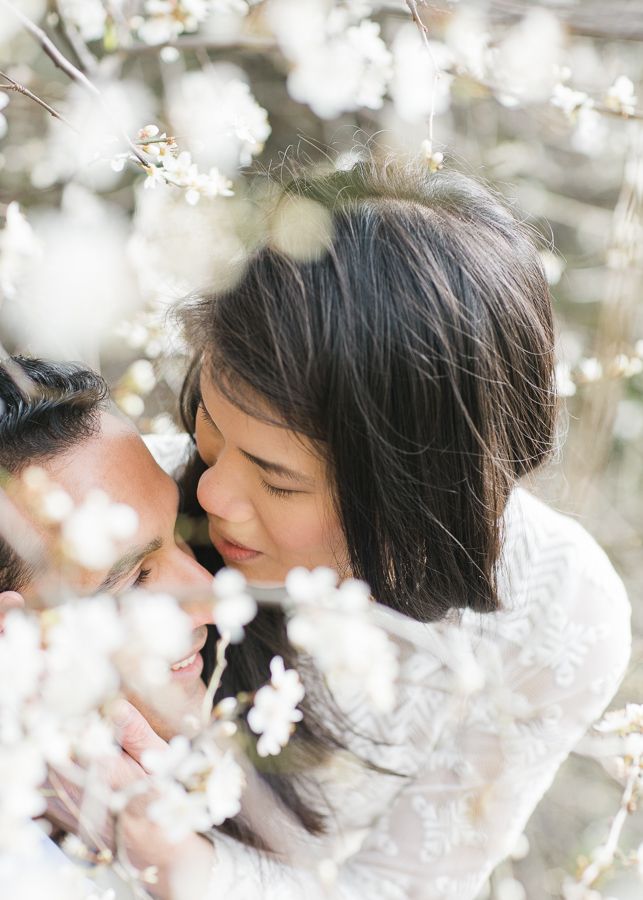 We wandered slowly through Hyde Park, stopping occasionally to feed the ducks or to get some light refreshment at a nearby cafe. Whether they were giggling together at a whispered private joke or quietly enjoying the comings and goings of Hyde Park, the closeness of this beautiful couple was hard to miss and easy to capture.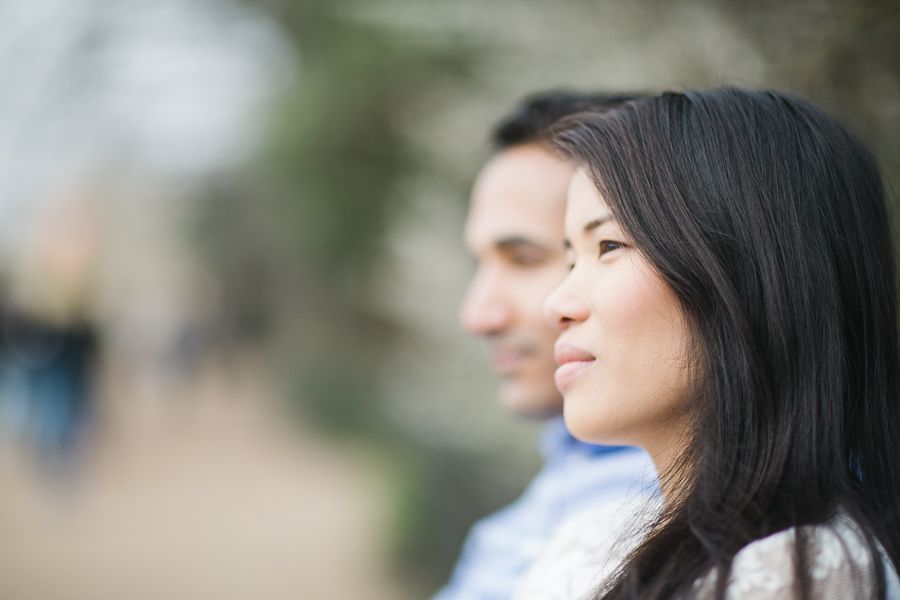 True to Jessica and Markand's easy-going nature, the informal style of their engagement shoot brought out genuine and authentic interaction between them. They were simply enjoying a stroll through the leafy green of Hyde Park — all I had to do was step back and watch as that day's love story continued to unfold.