Intimate Wedding at Lothian Chambers Edinburgh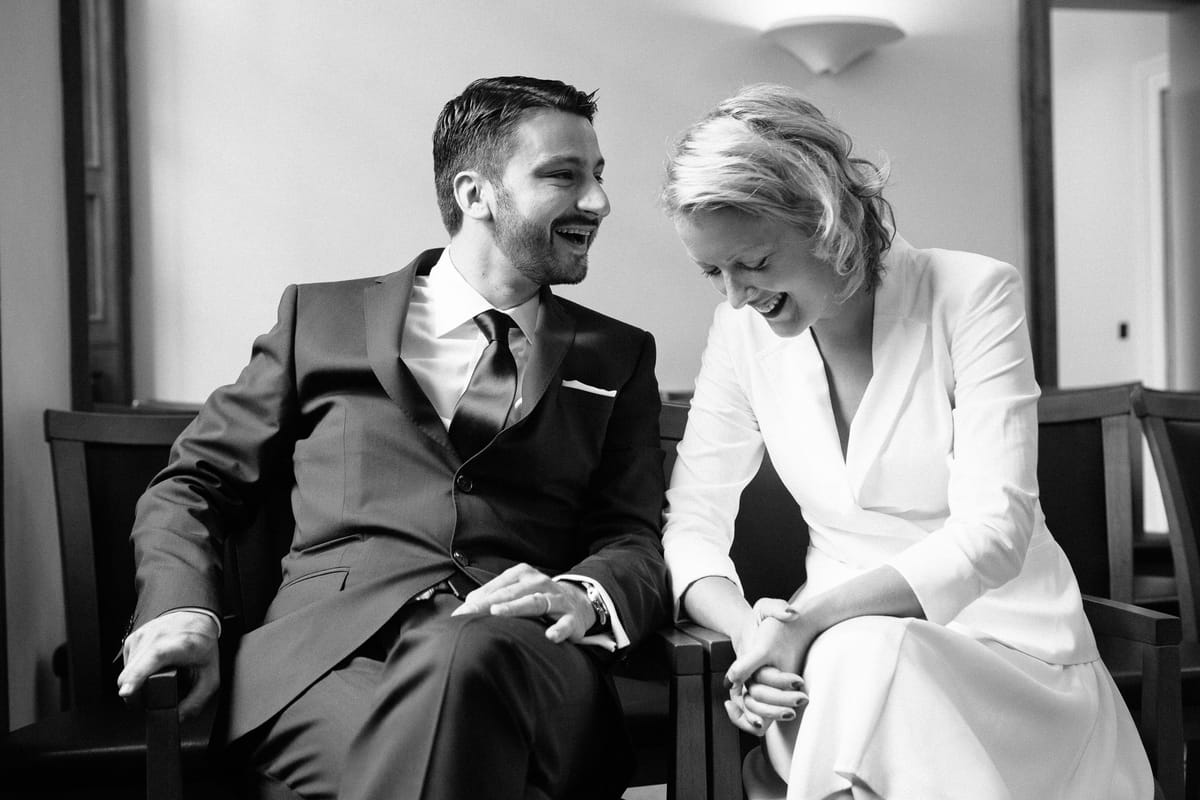 I have photographed many weddings but David and Jillian's wedding at the Lothian Chambers Edinburgh was one of the most intimate weddings I have ever had the pleasure to be part of.
They met here in Edinburgh seven years ago as students, just the two of them here in this beautiful city and seven years later they returned to the city from Canada, just the two of them, to be married.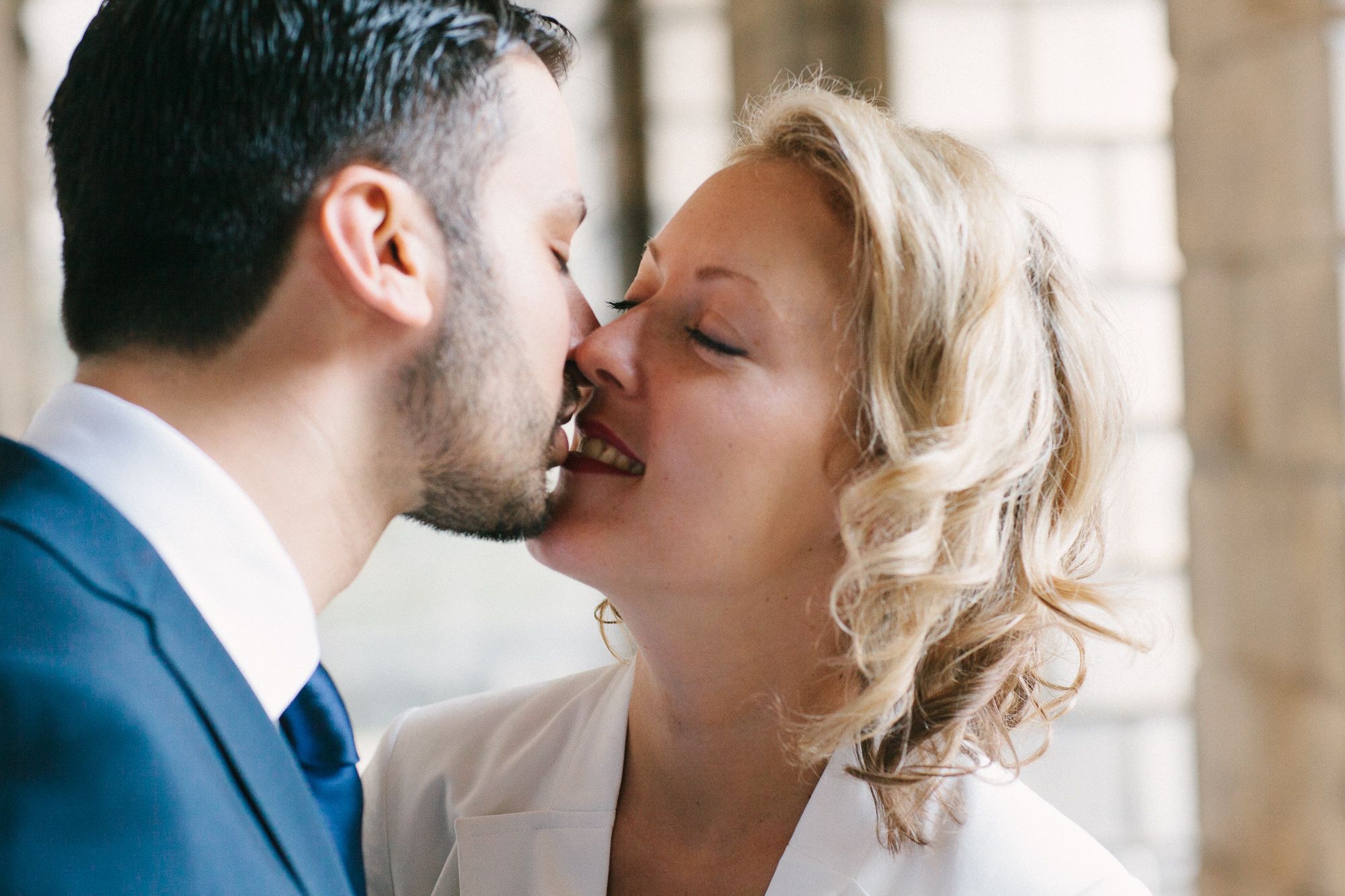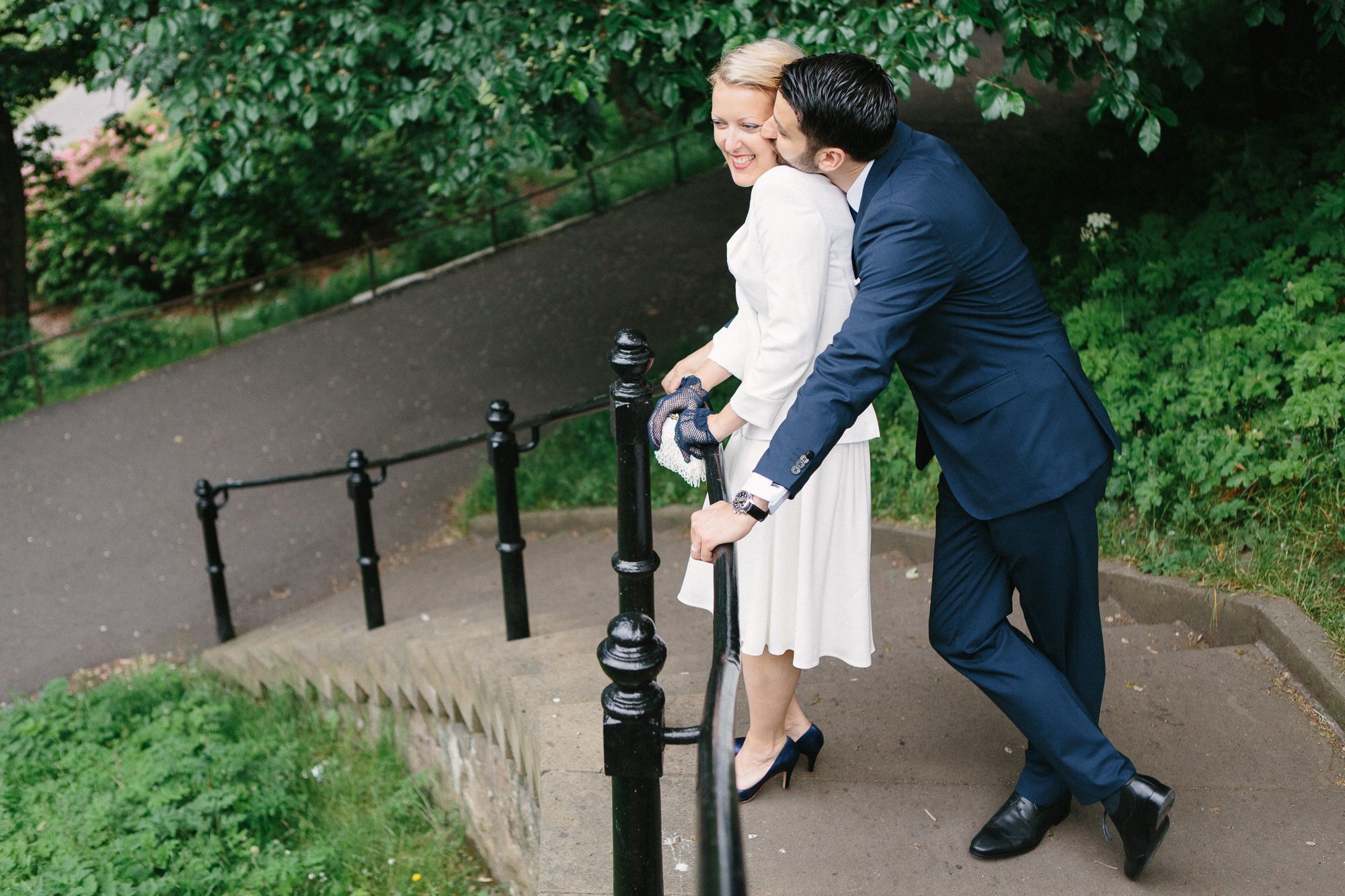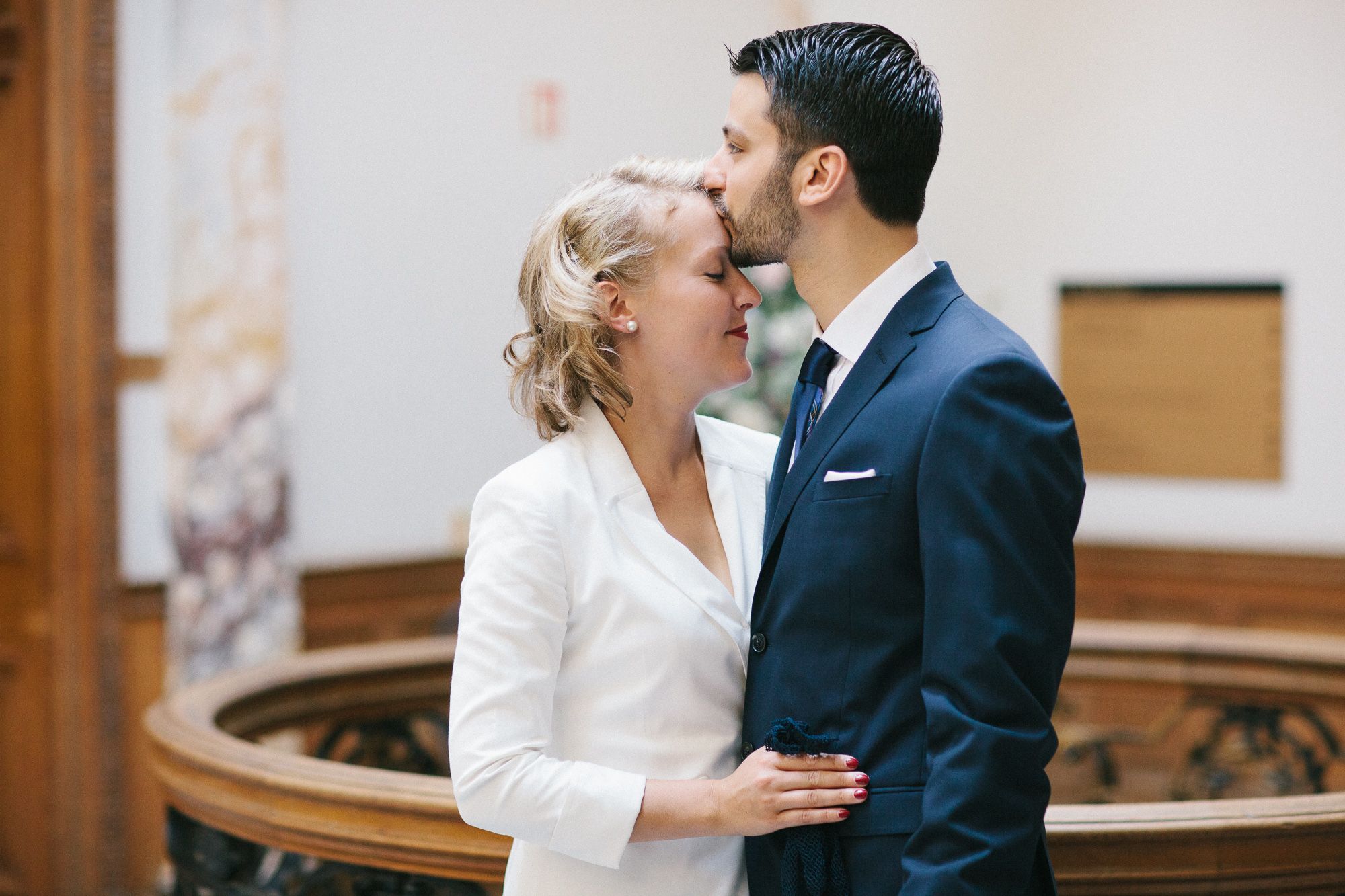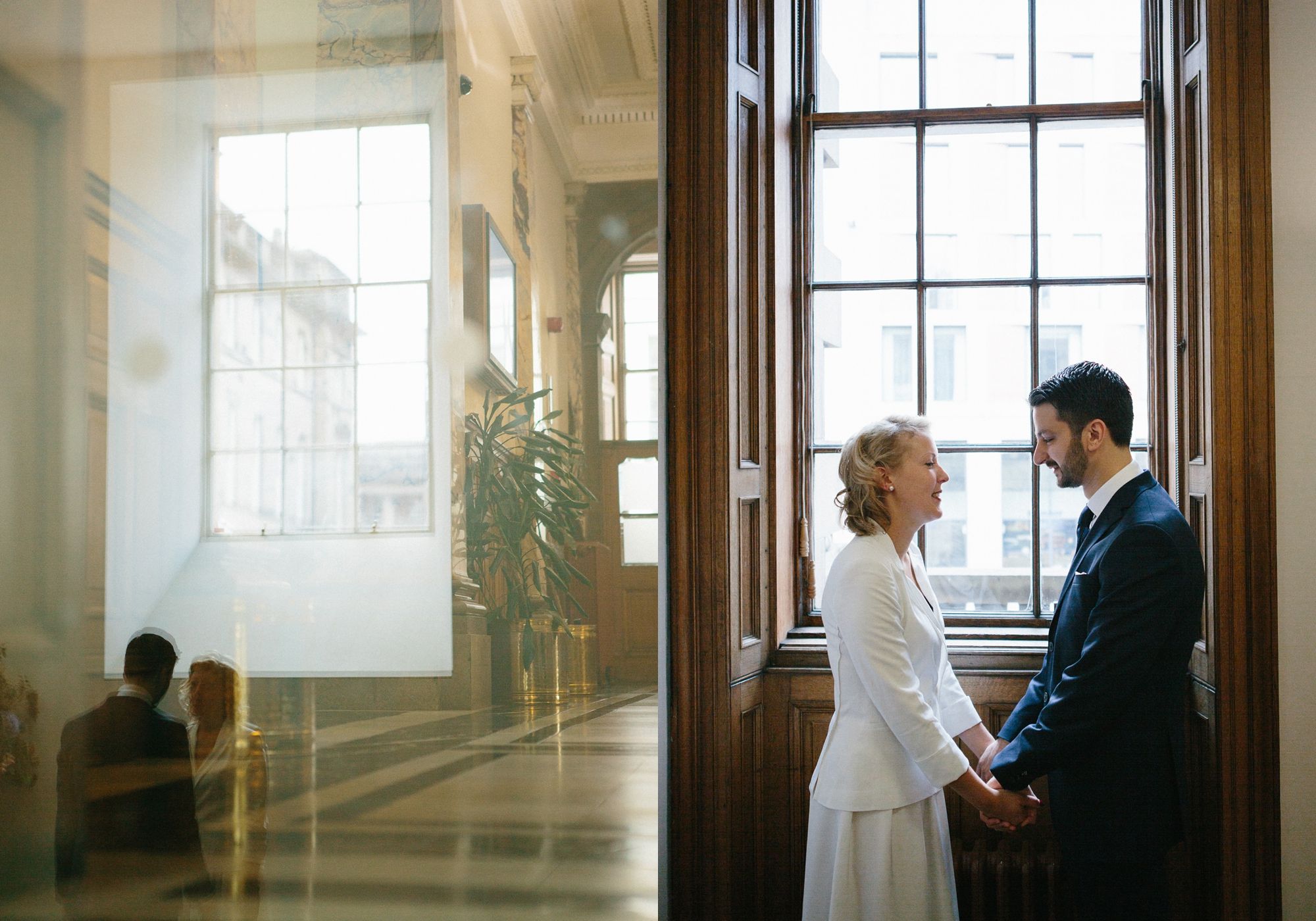 The grand setting of the Lothian Chambers on the historic Royal Mile suited the couple very well, they both looked classically elegant in simple but beautiful attire. They also looked at ease and elegant in their stately surroundings and also so at ease with one another and with themselves.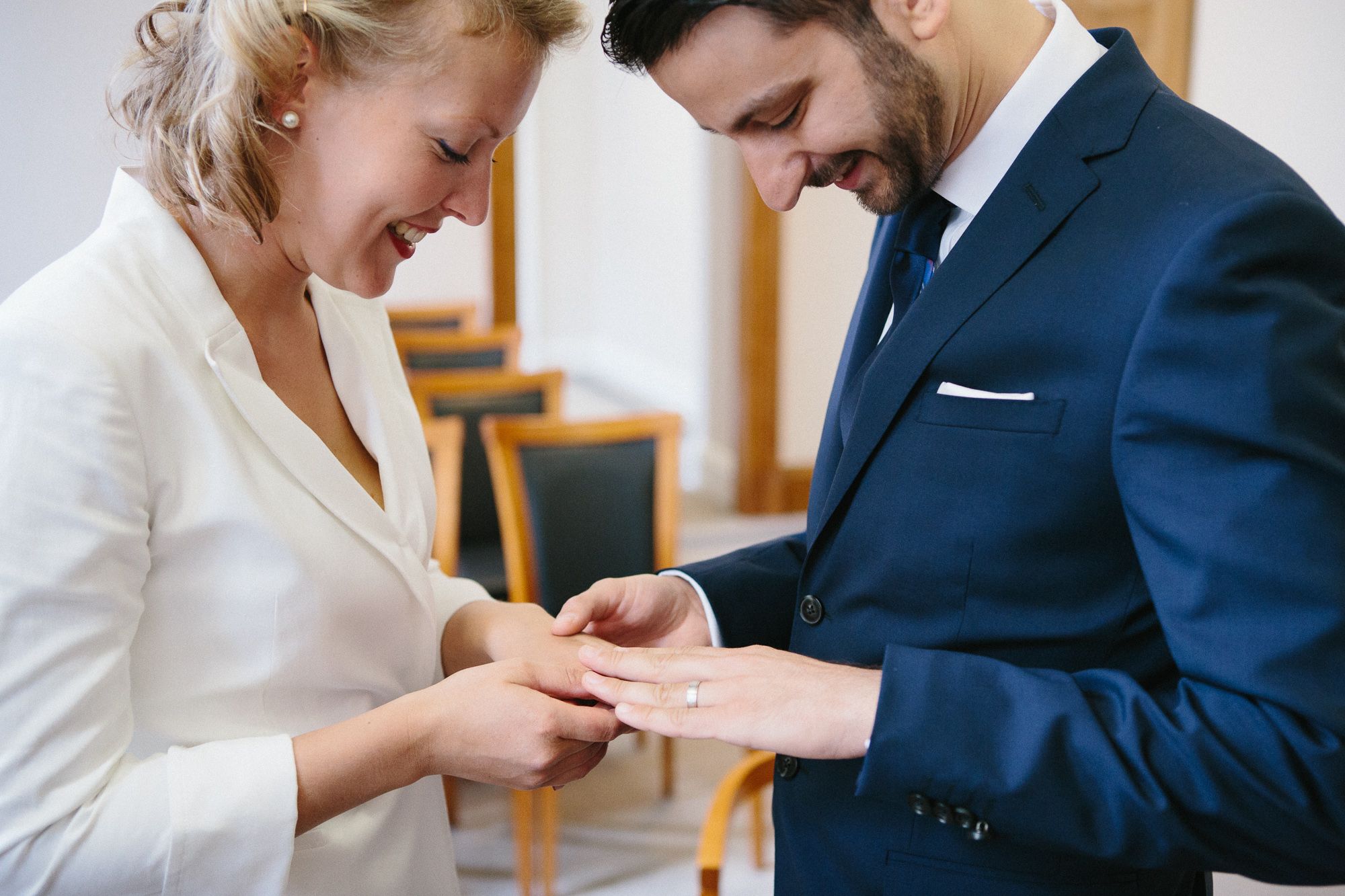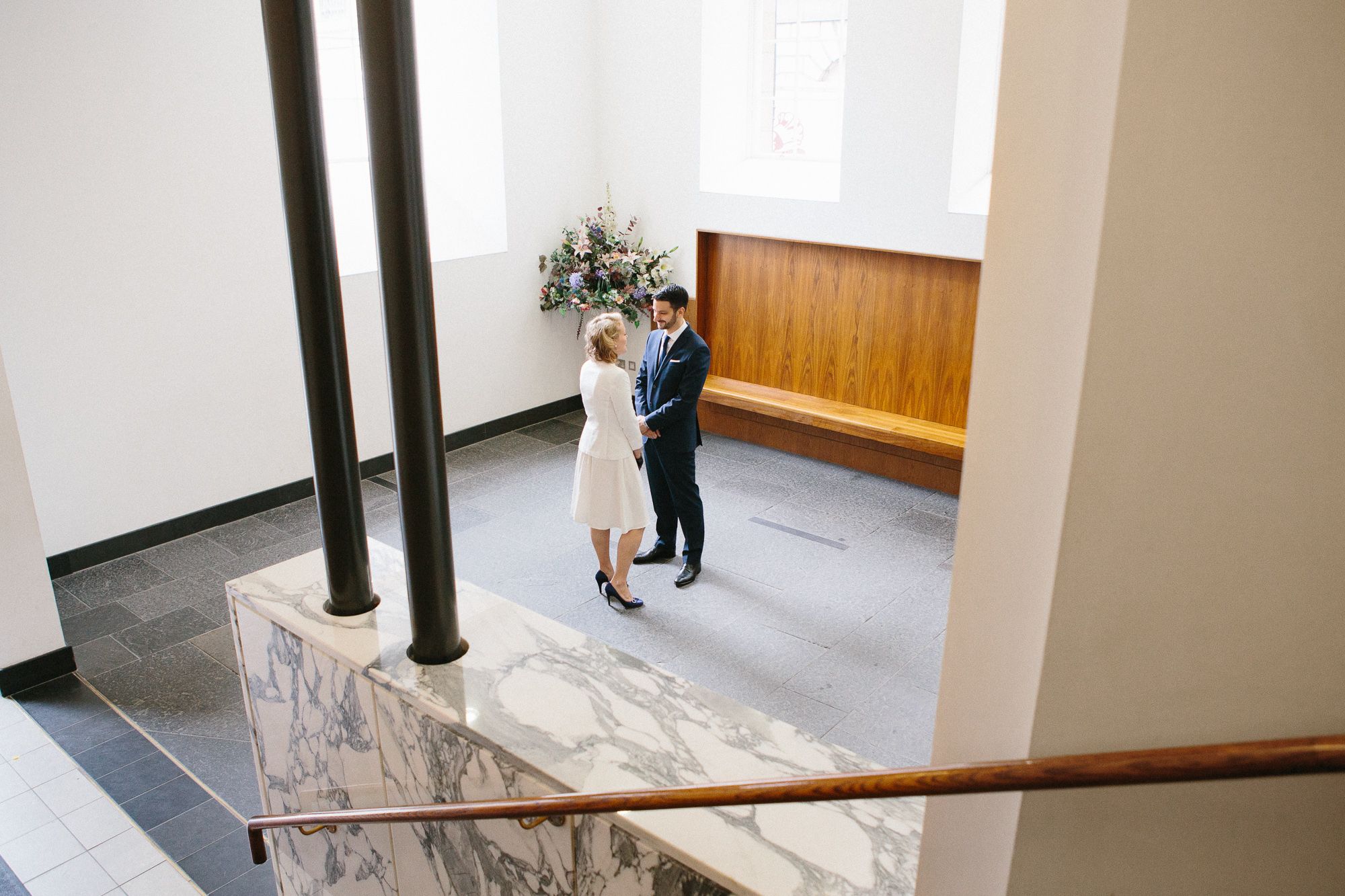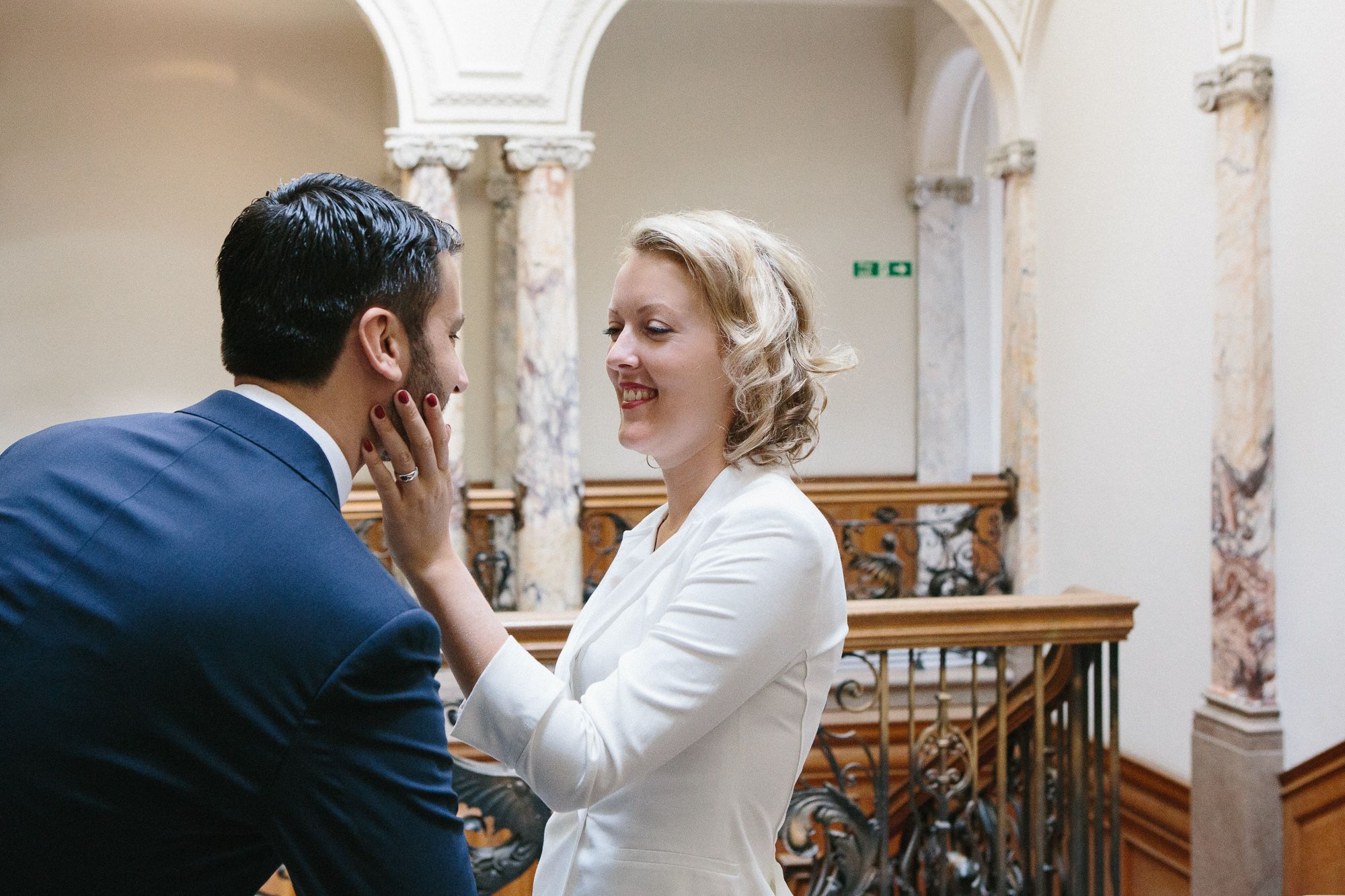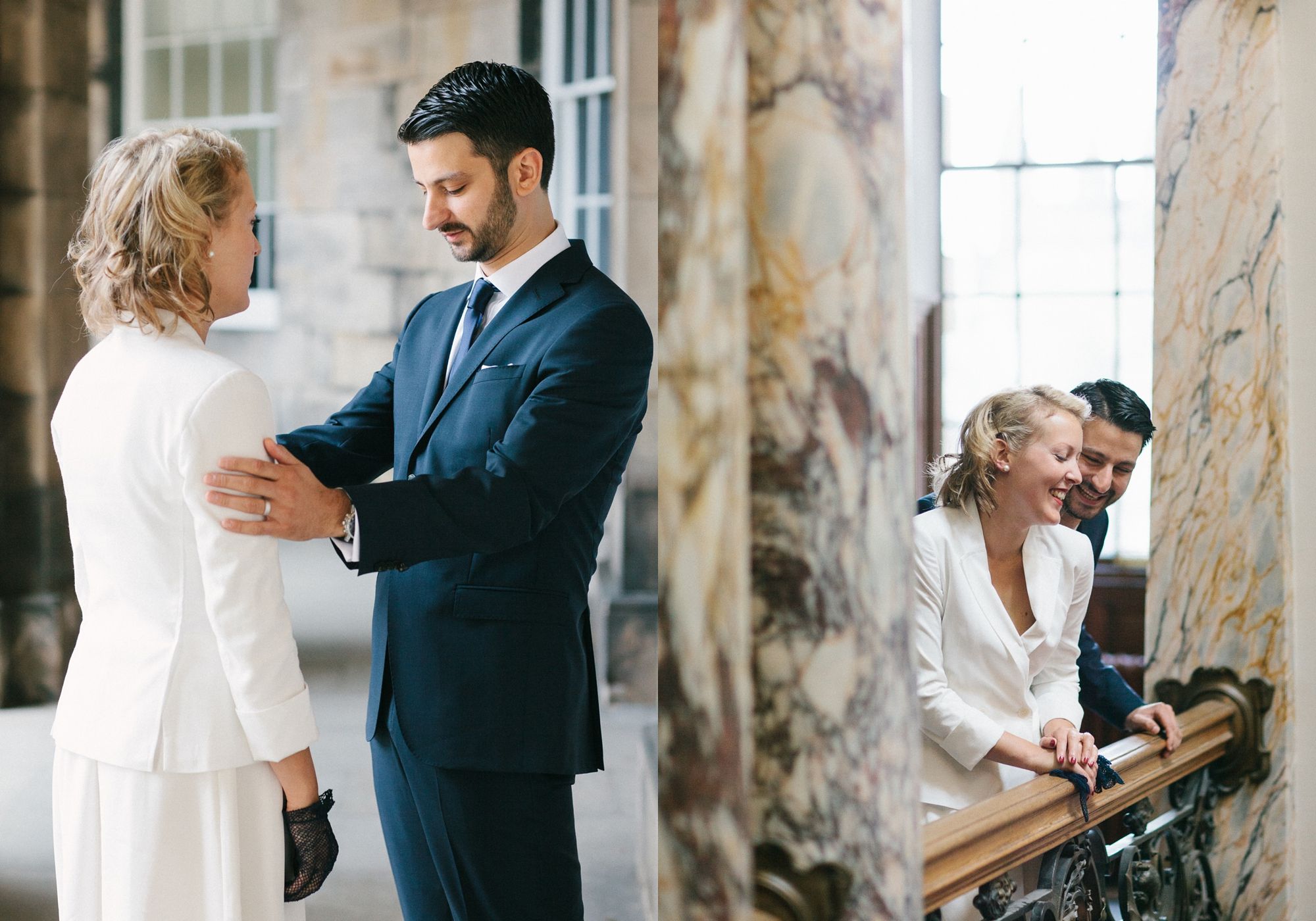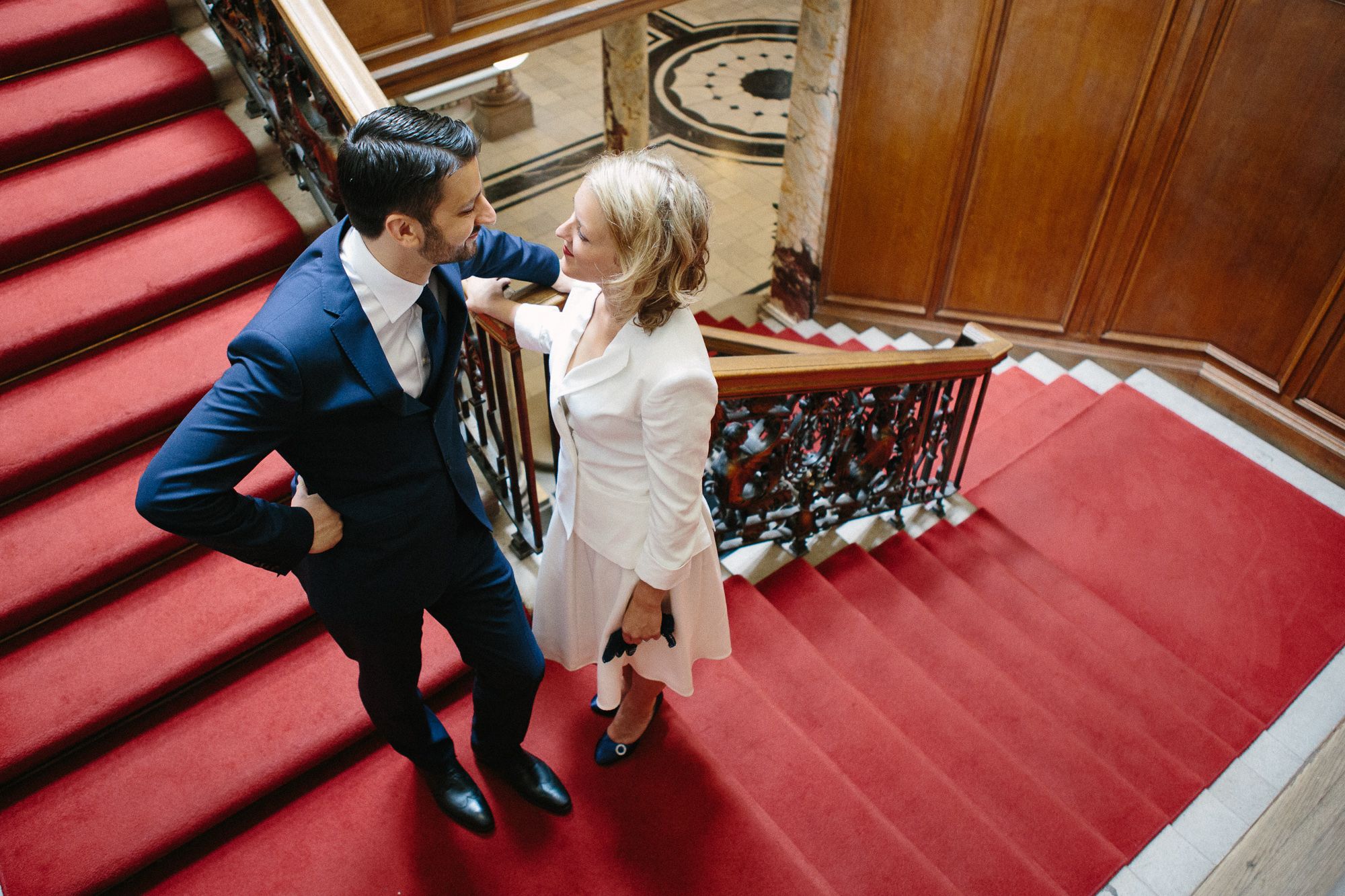 David and Jillian, happy with just the company of the other had no planned witnesses for their happy day but this was not a problem as the registrar ventured out of the city chambers and plucked two willing strangers from the hustle and bustle of the Royal Mile. The two American tourists were touched and honoured to be part of such an intimate and special occasion.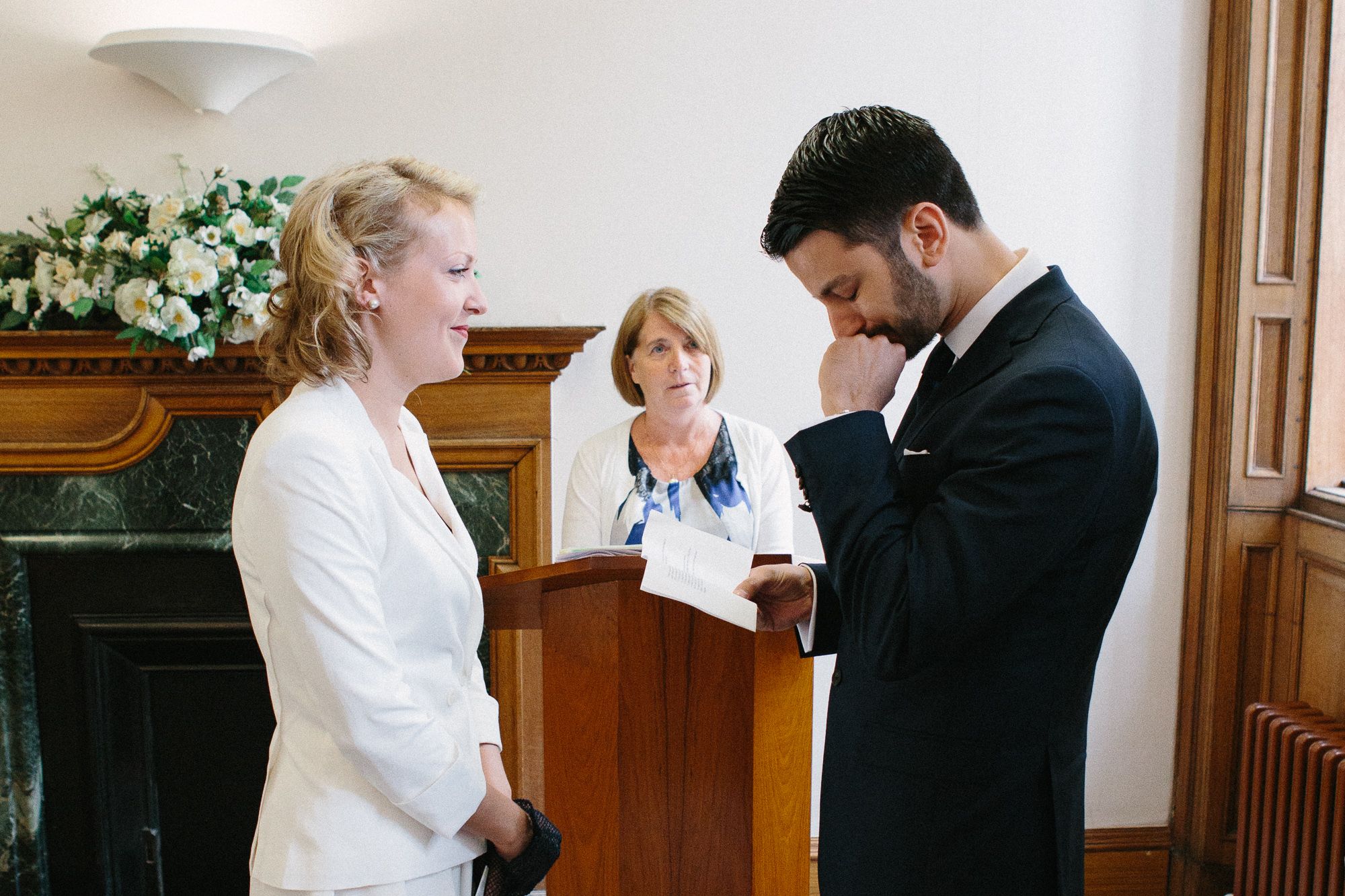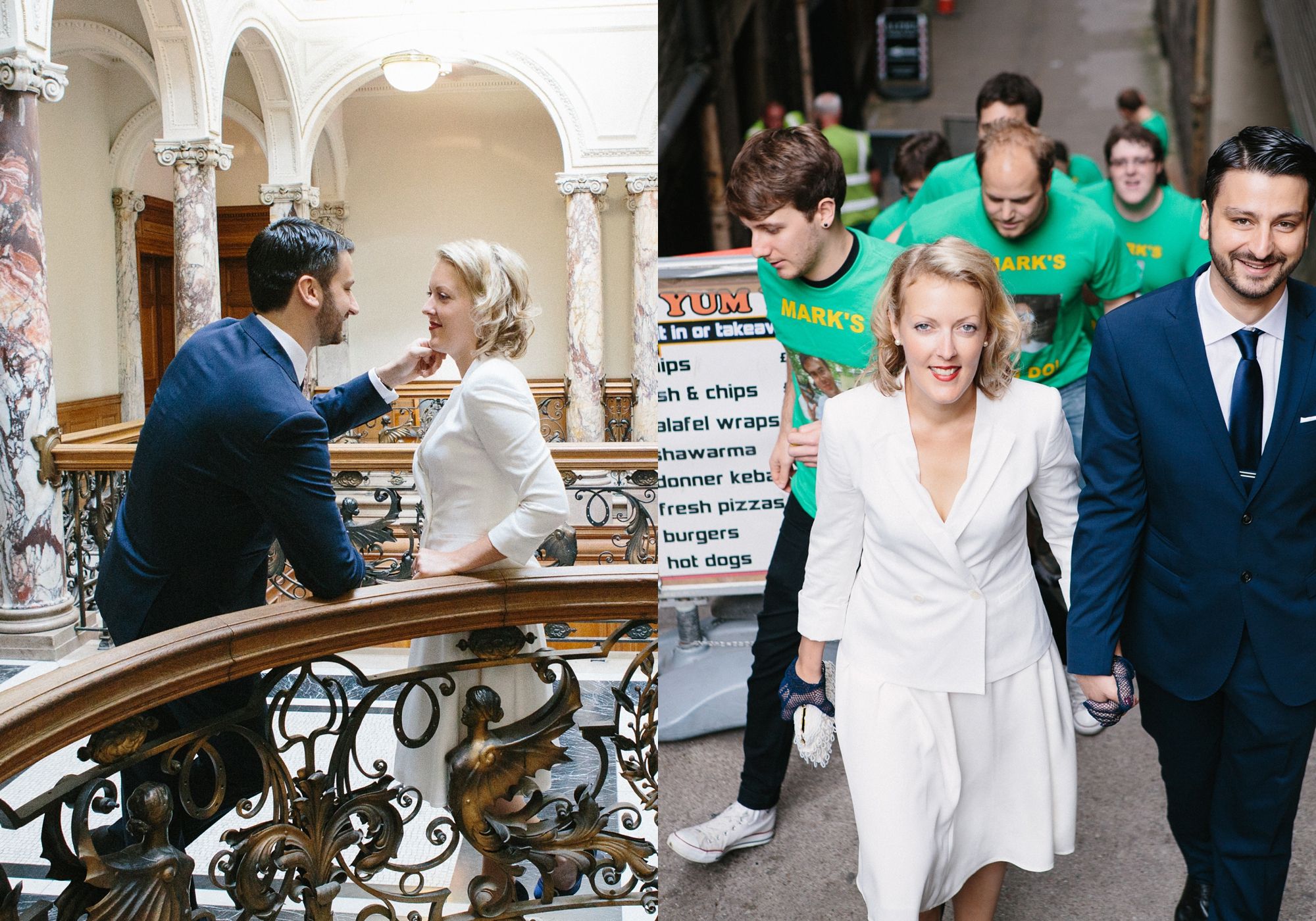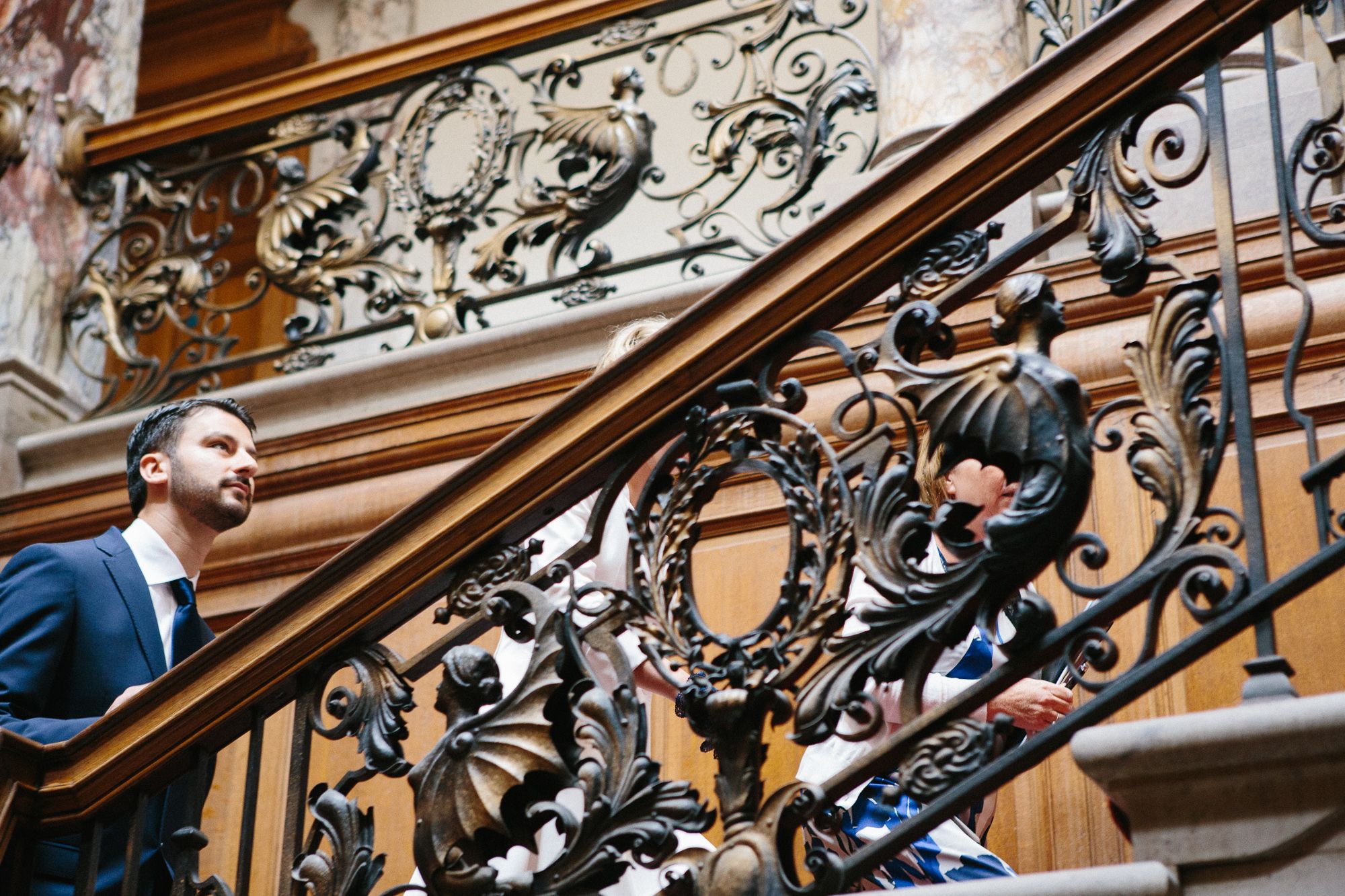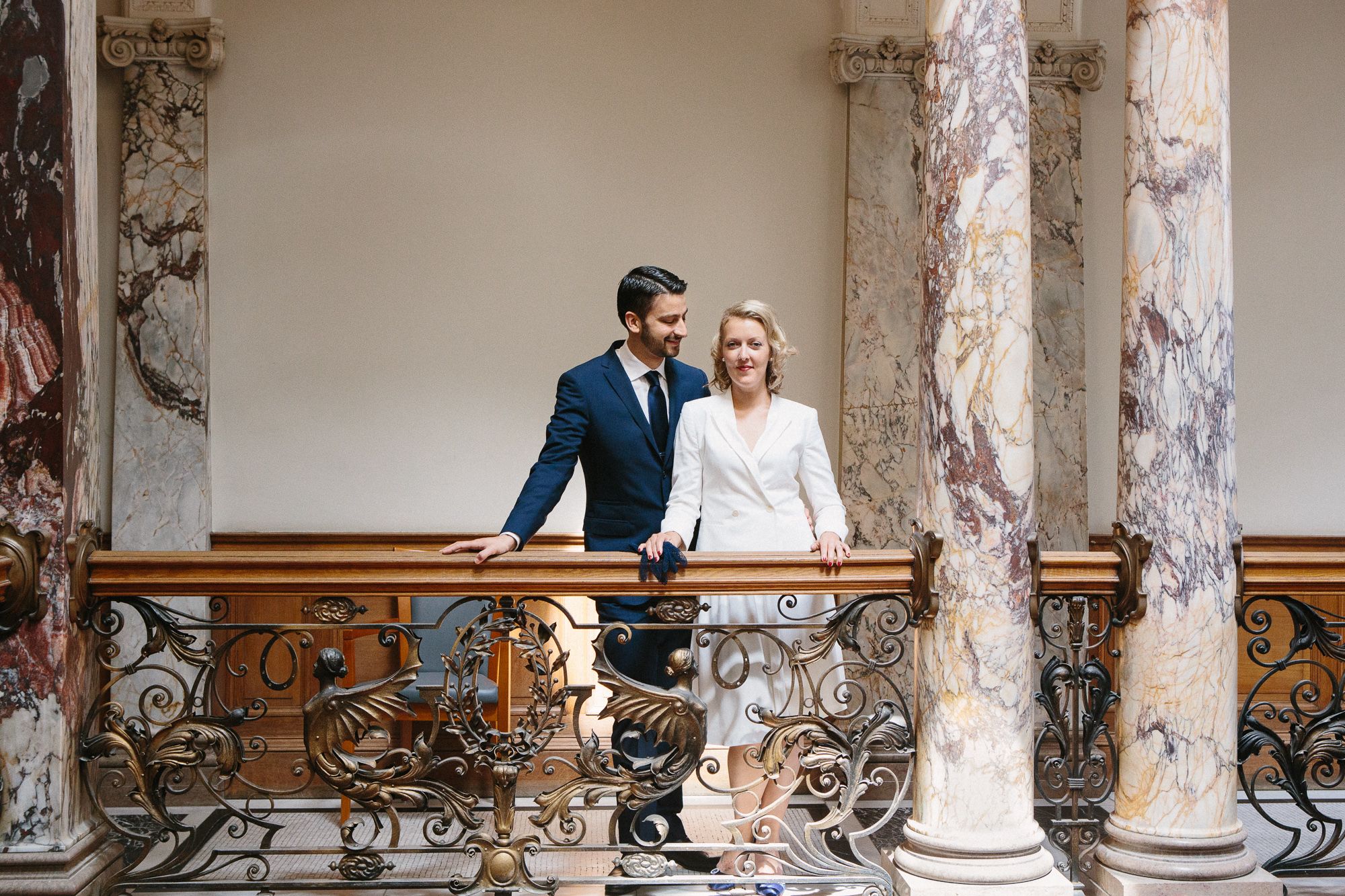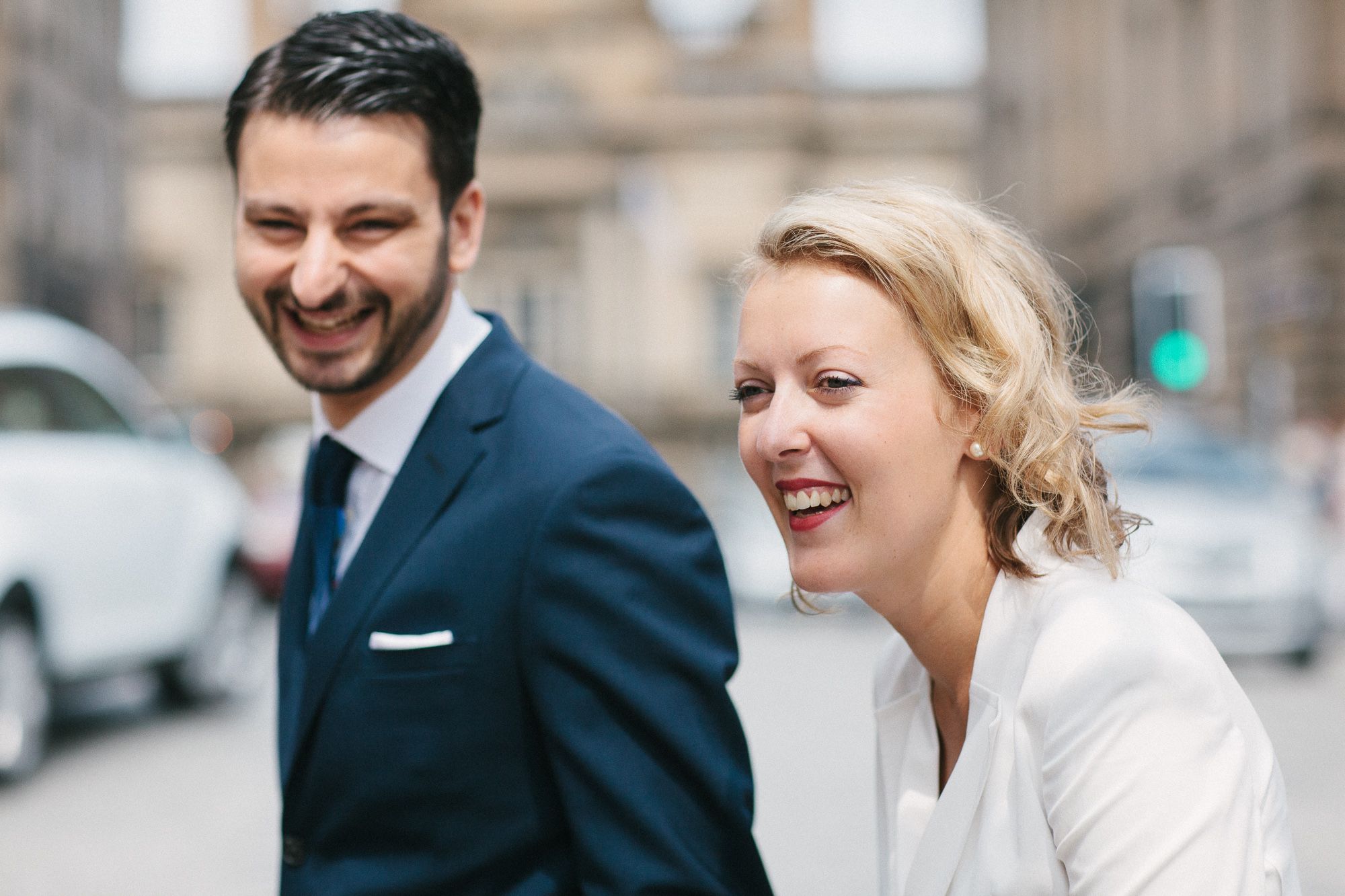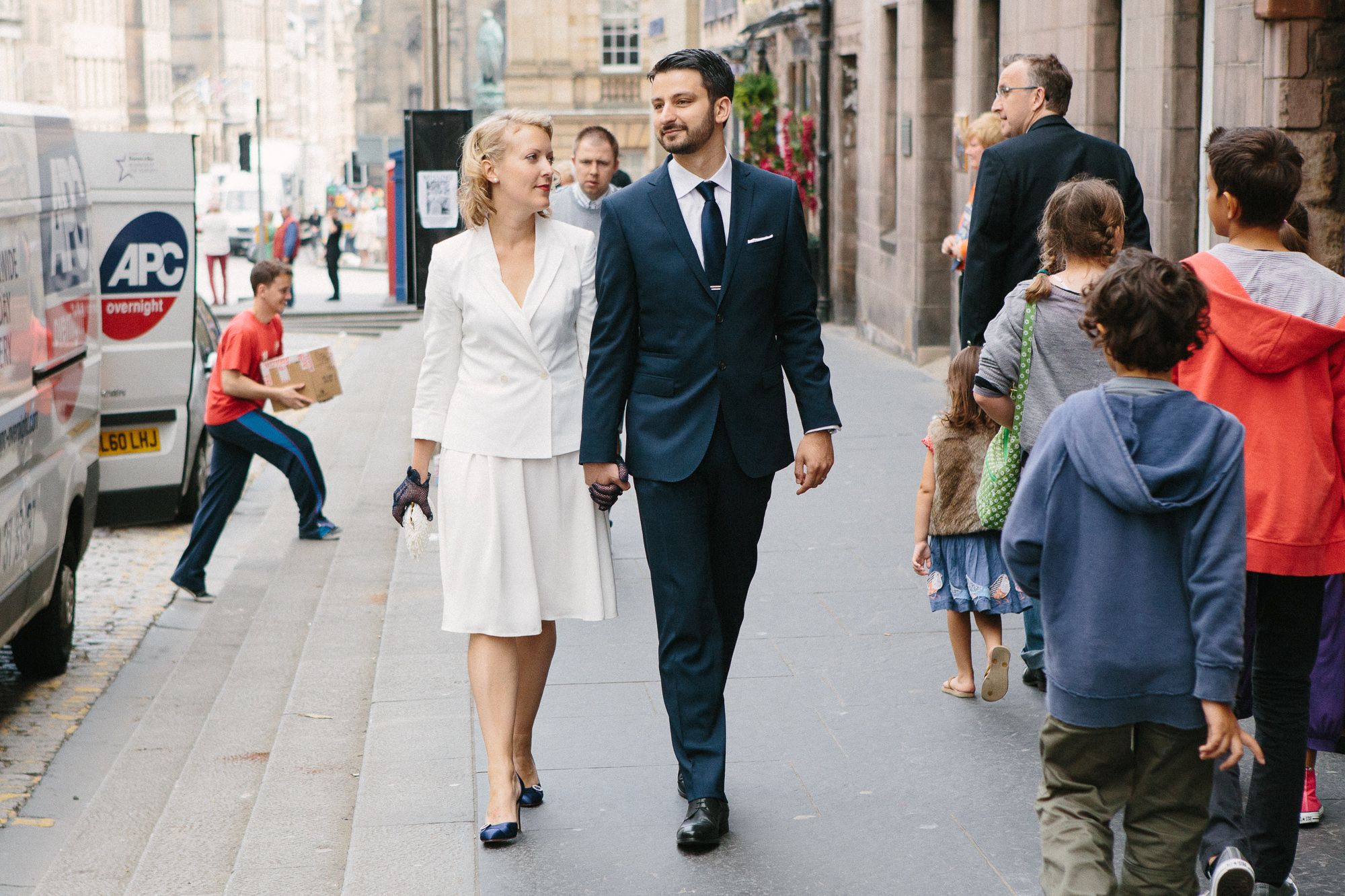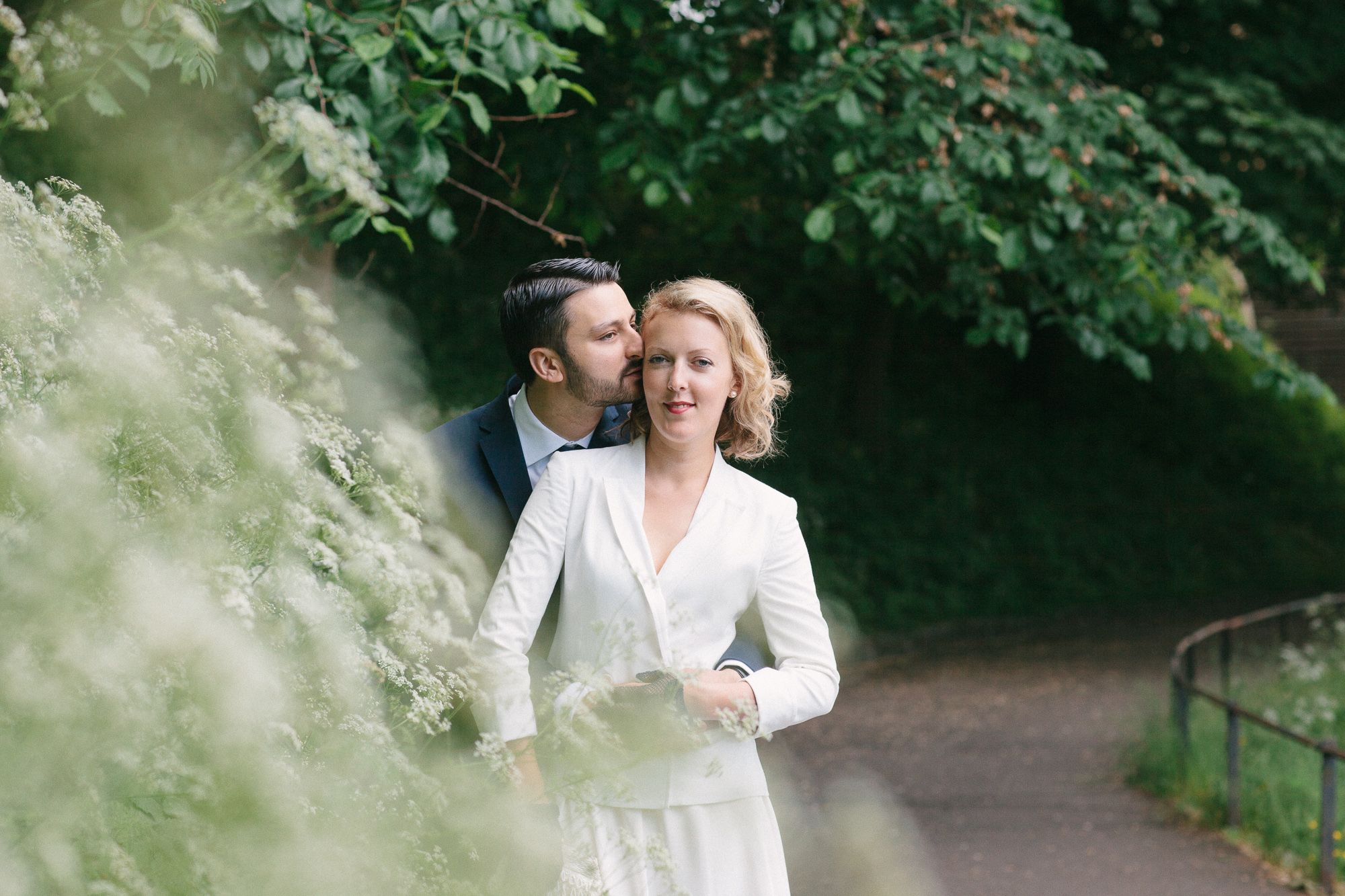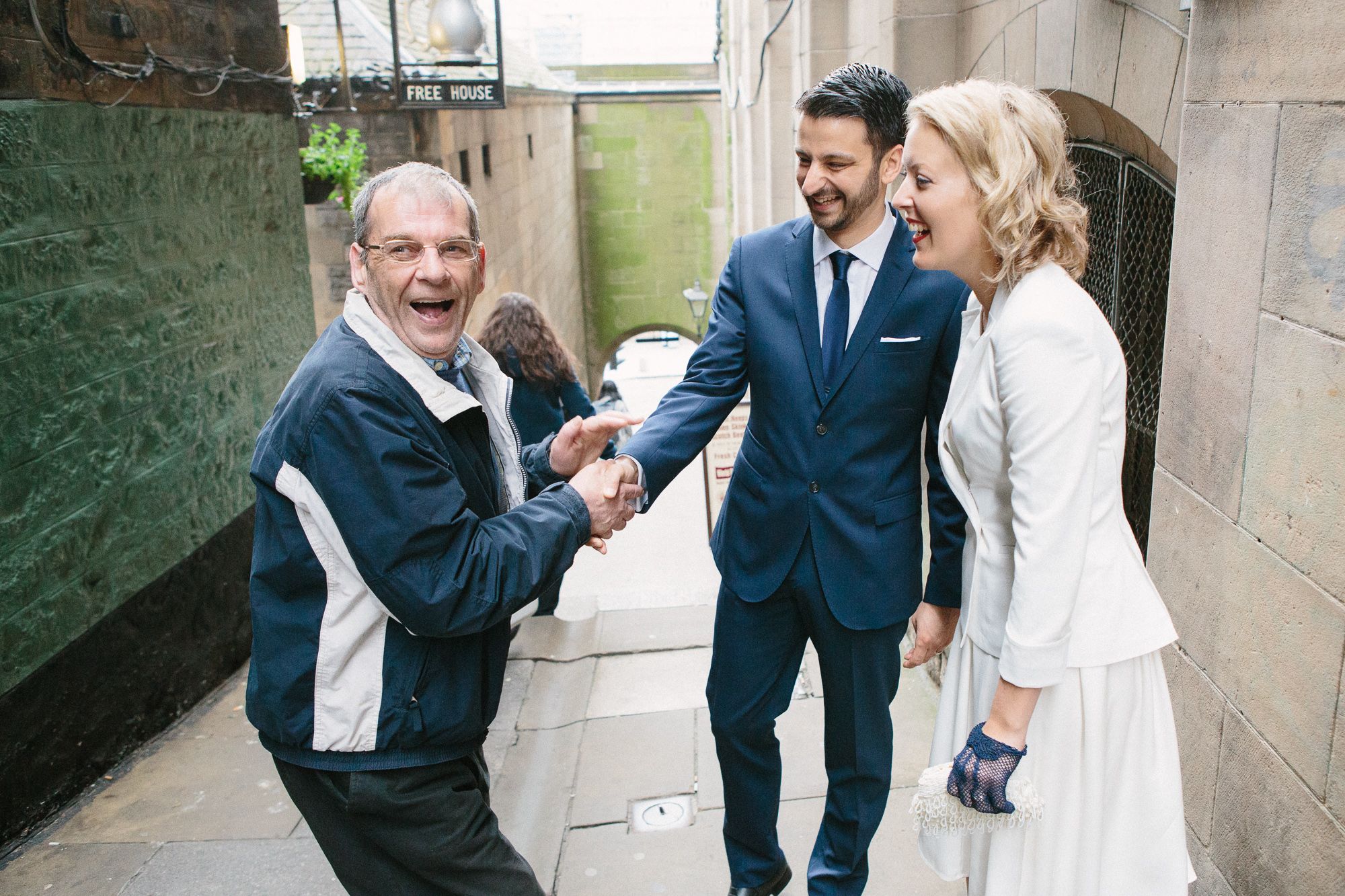 As the ceremony began David and Jillian's tones turned from lighthearted and relaxed to serious as they exchanged their vows of love and commitment through carefully chosen words that carried a lot of weight and significance for both of them.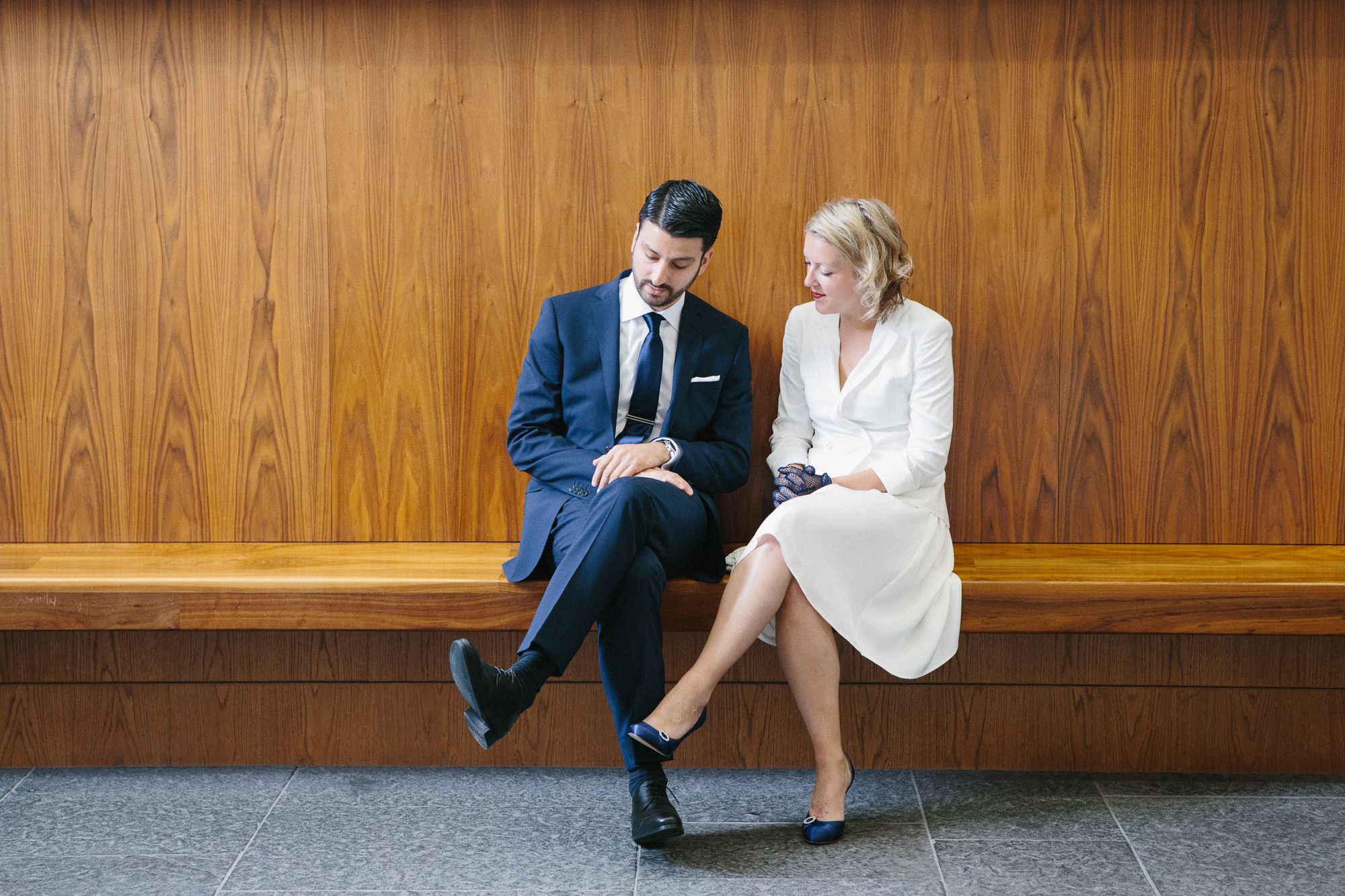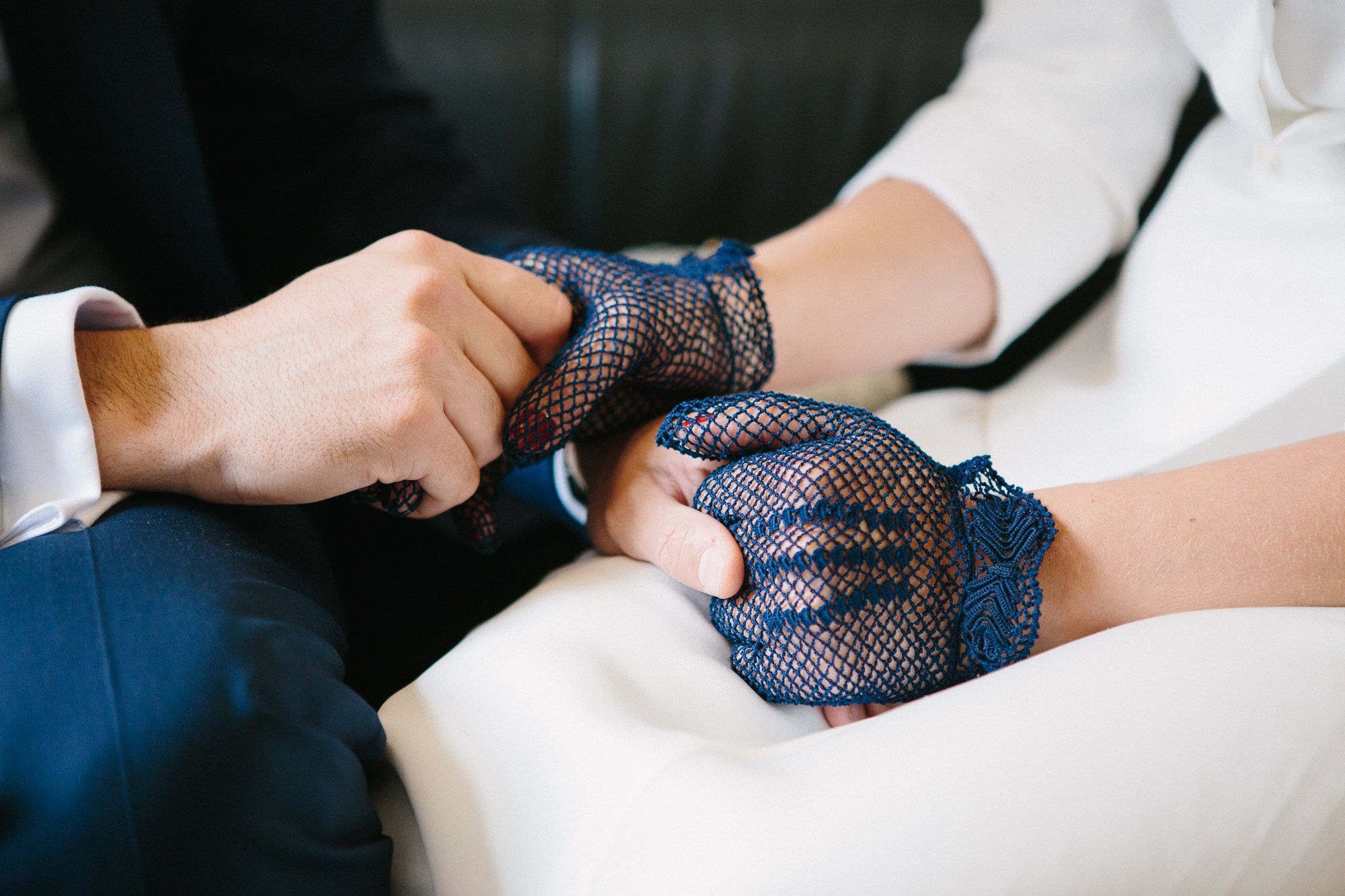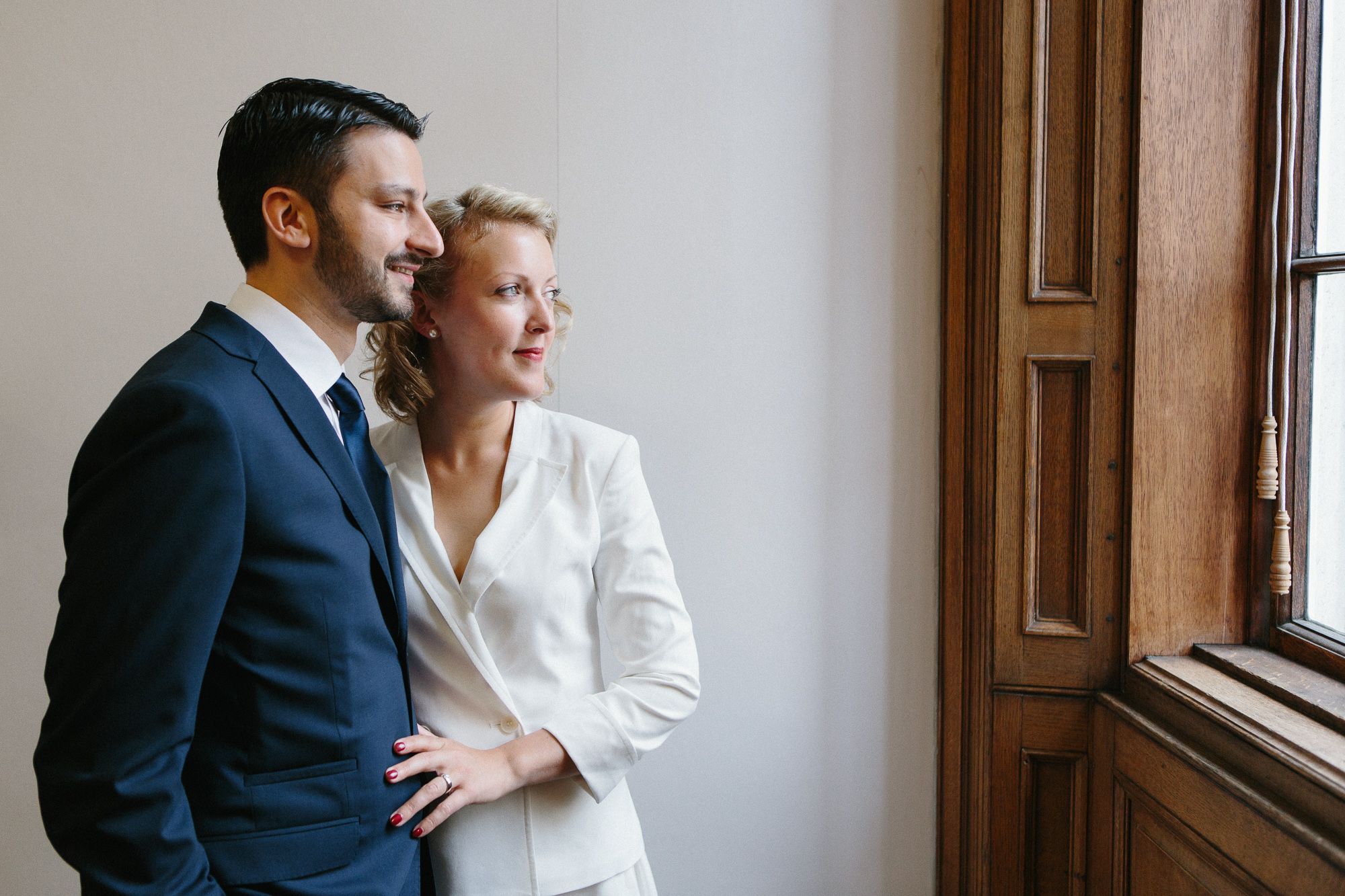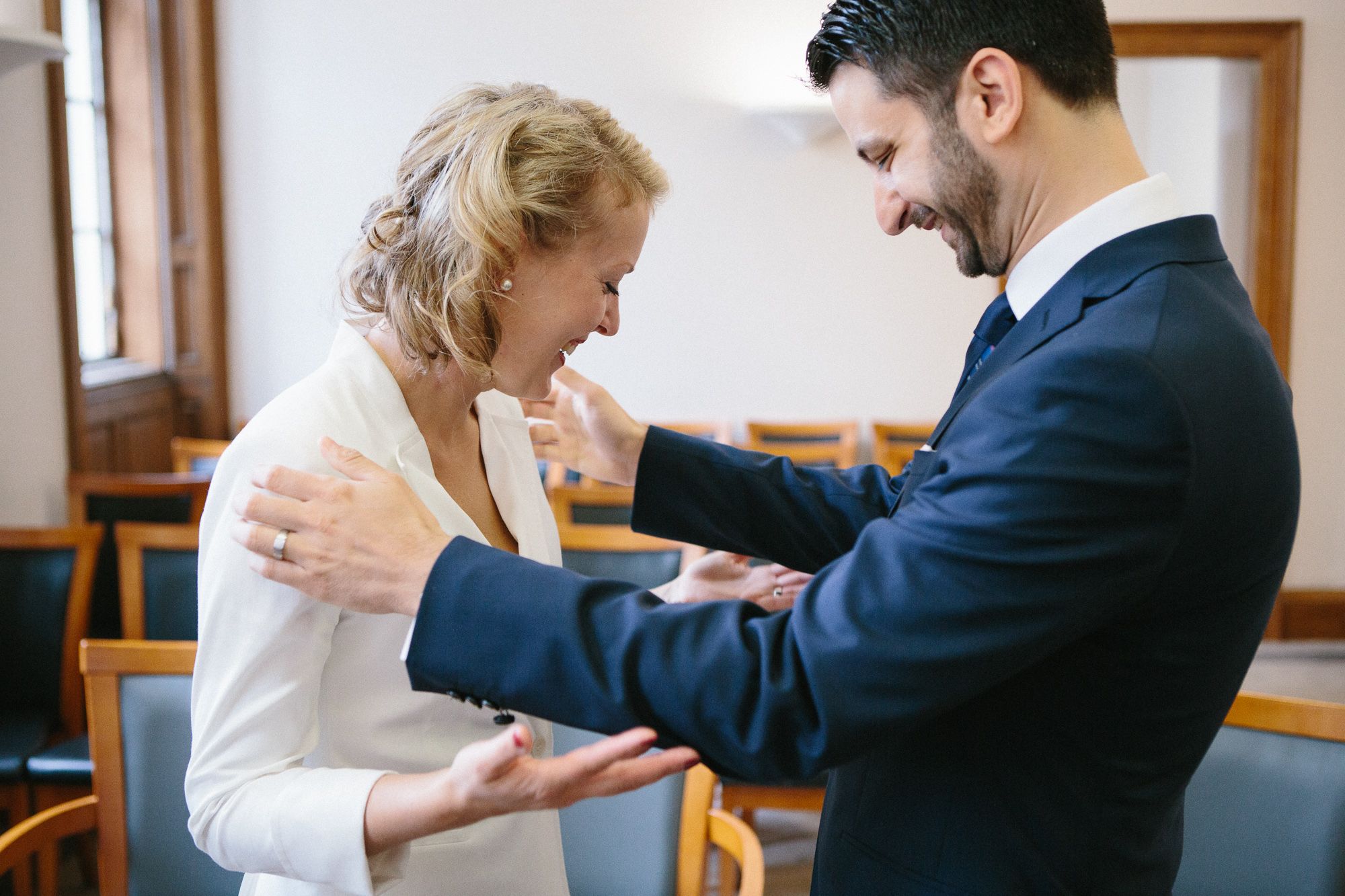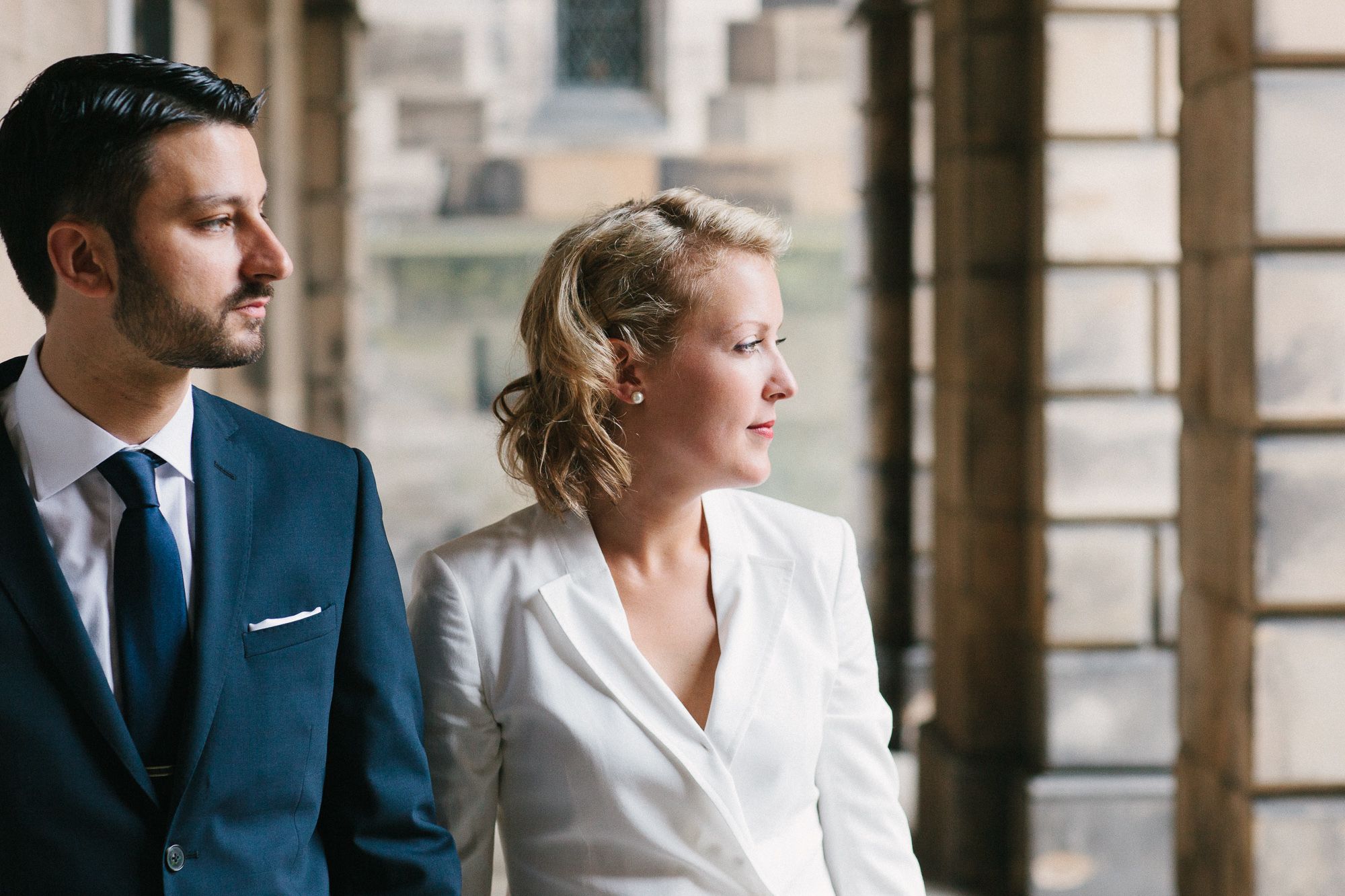 The intimacy of the whole occasion brought tears to everyone's eyes, it is hard to describe but there was a quiet nobility about the couple and their words and the whole day. After travelling so far to be in the city where they met, David and Jillian wanted Edinburgh herself to feature in their pictures so we strolled through the Old Town to take some pictures.