A Rustic Winter Wedding at Logie Country House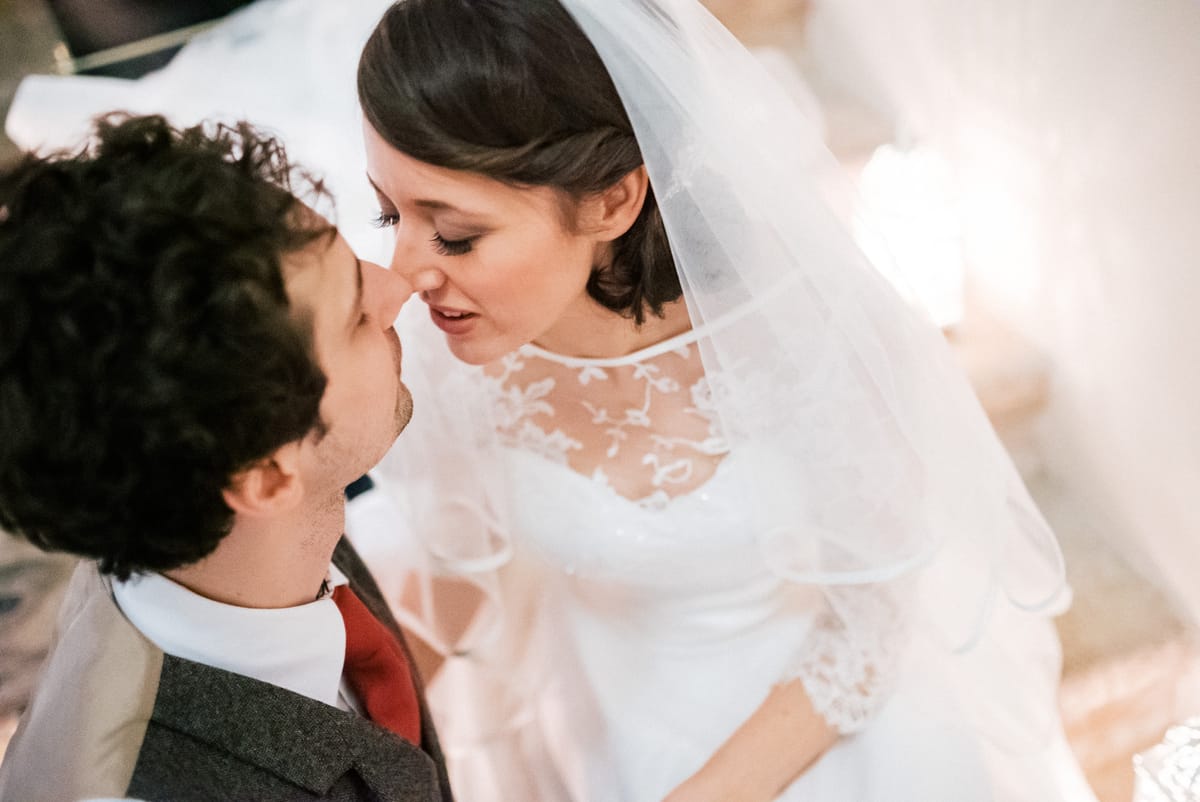 Nothing warms the heart and blasts away the wintry cold quite like a wedding filled with love and laughter. How do I know? One winter I photographed the lovely Leona and Calumn, who married at Monymusk church in Aberdeenshire, then celebrated with their friends and family at the gorgeous Logie Country House estate in Inverurie. Looking back at the photos, you'll forget just how cold that winter was – the smiling faces simply speak for themselves.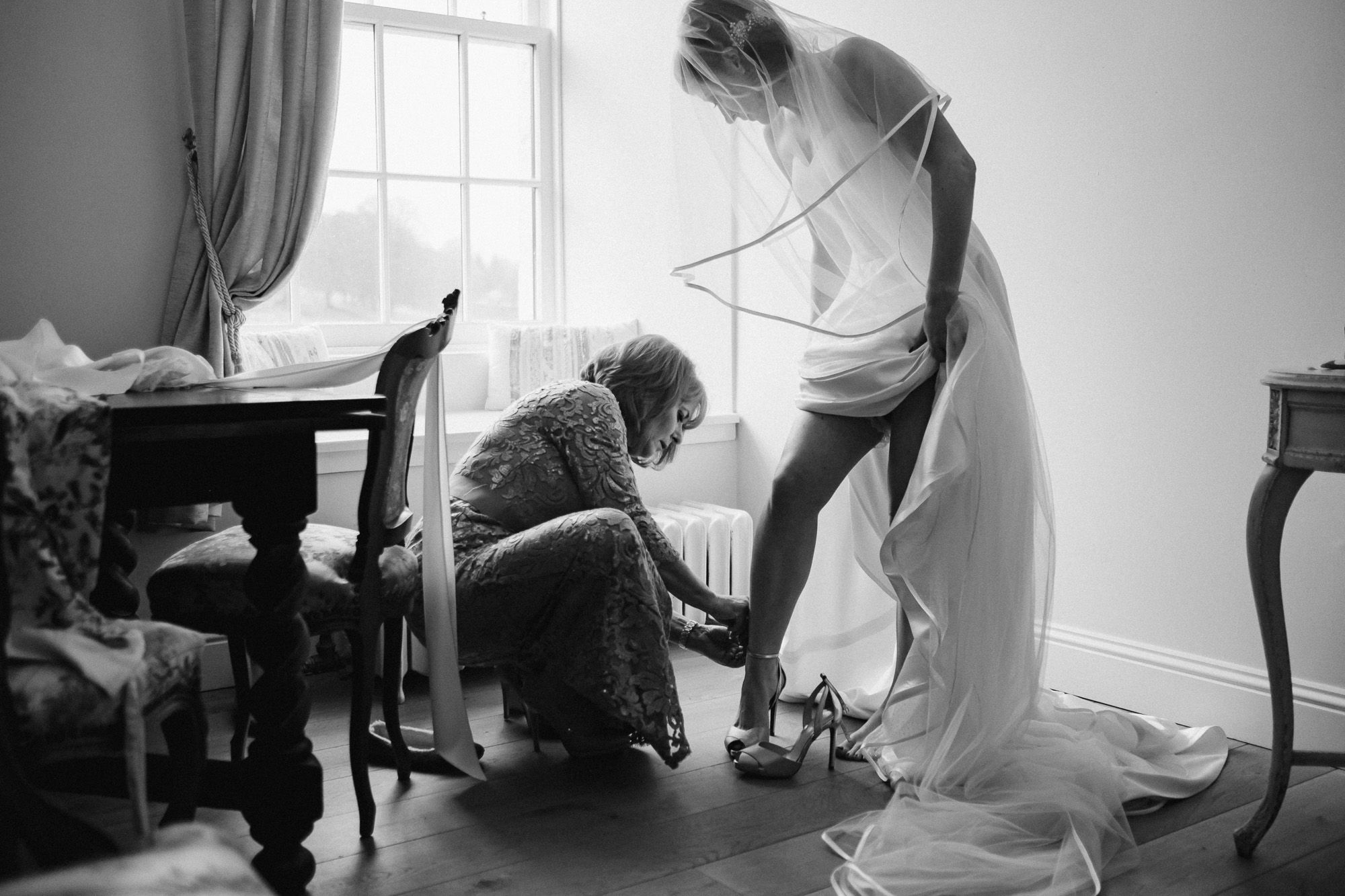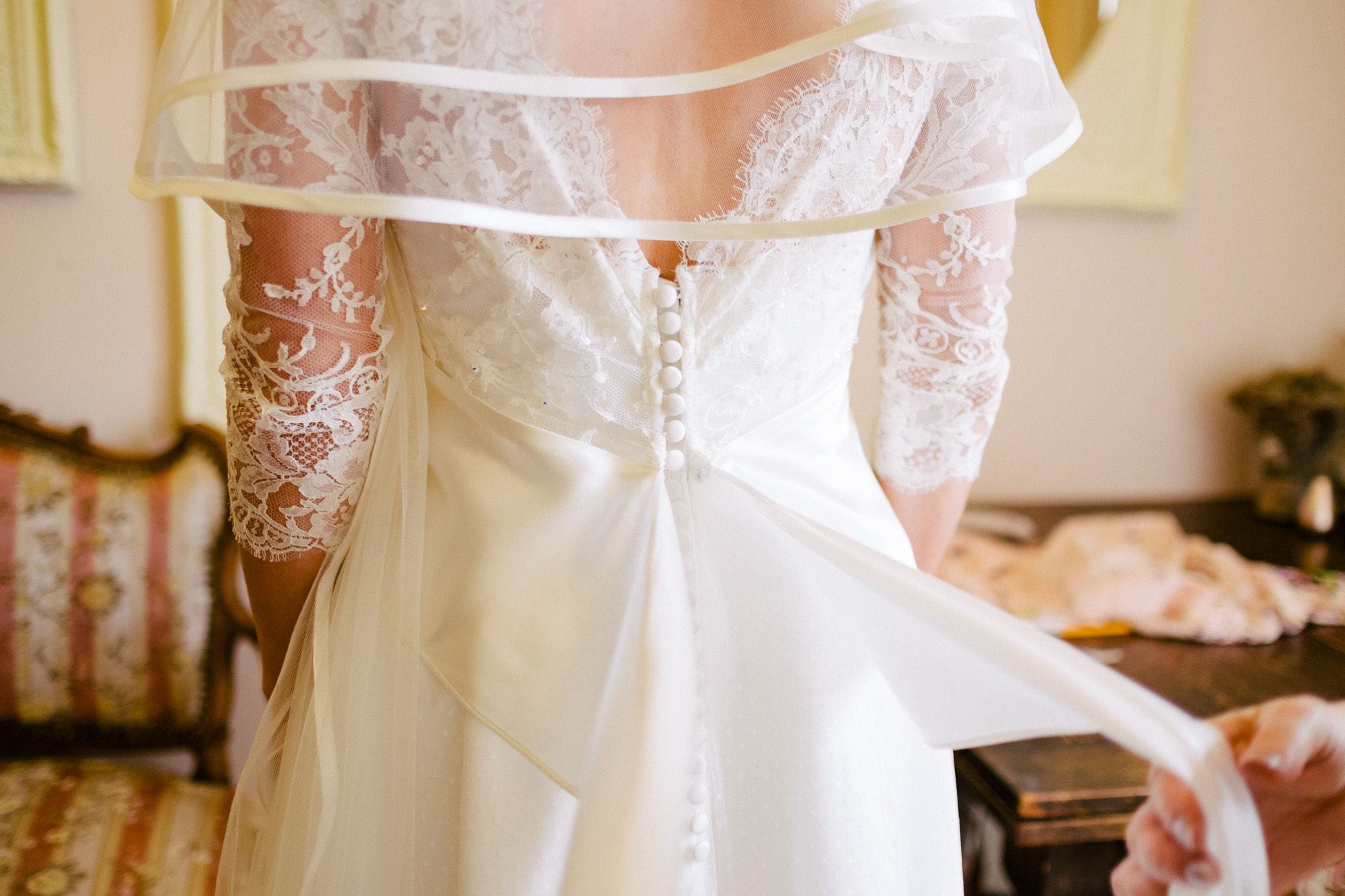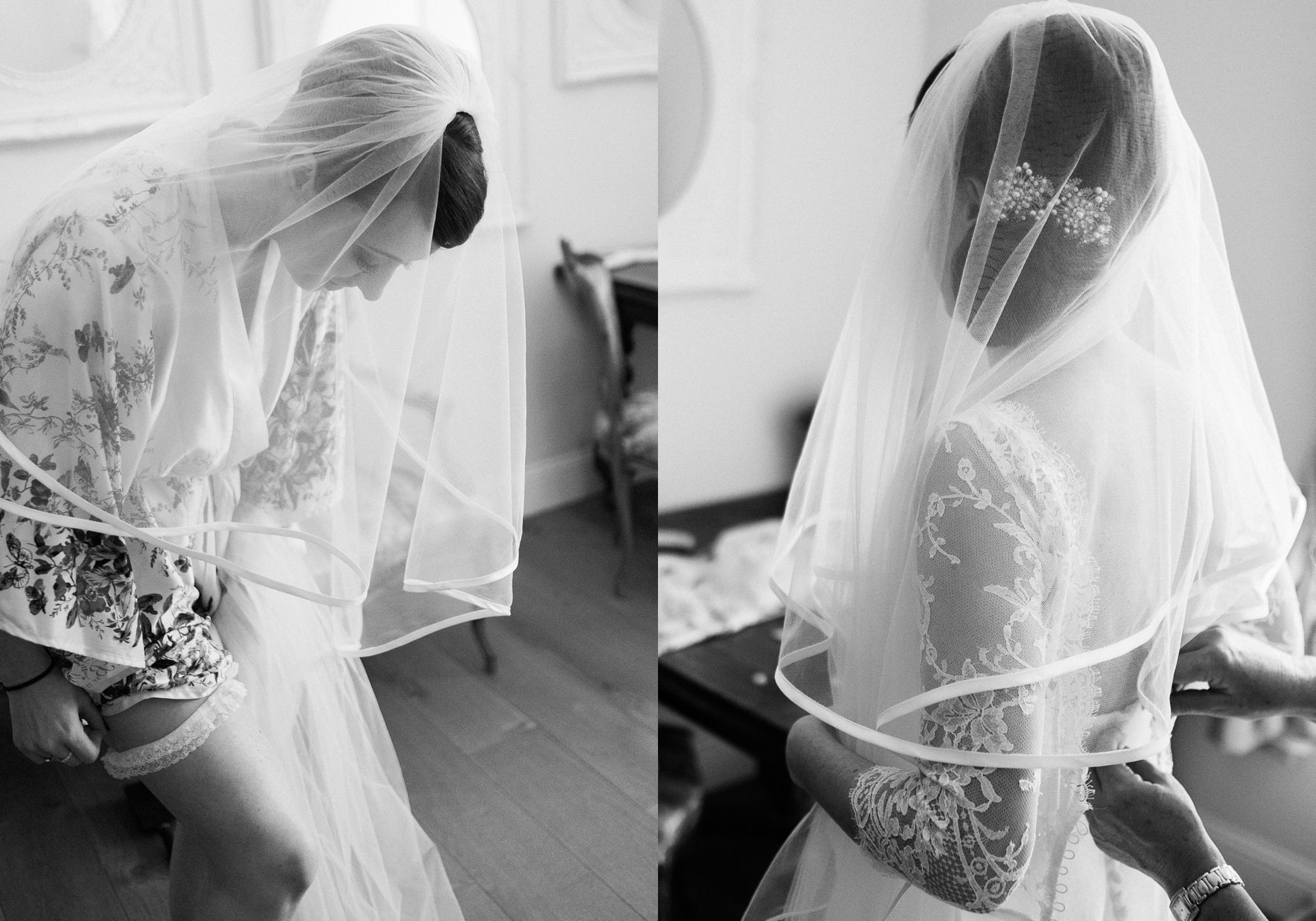 The day began at the beautiful Logie Country House, where preparations were busy for both the bride and groom and their wedding party. Rustic eucalyptus and dainty gypsophila were spread across the bannisters with twinkling lights that somehow reflected the couple so well. Gypsophila set a lovely theme throughout the day and adorned both the reception hall and the bridal party, too, like little snowflakes serving as a reminder of the Scottish winter weather outside. The bridesmaids wore stunning navy full length dresses with lace, while the groom and his groomsmen donned traditional kilts. Bride Leona soon sparkled in a sophisticated A-line gown with lace jacket, traditional veil, and silky lilac-coloured heels.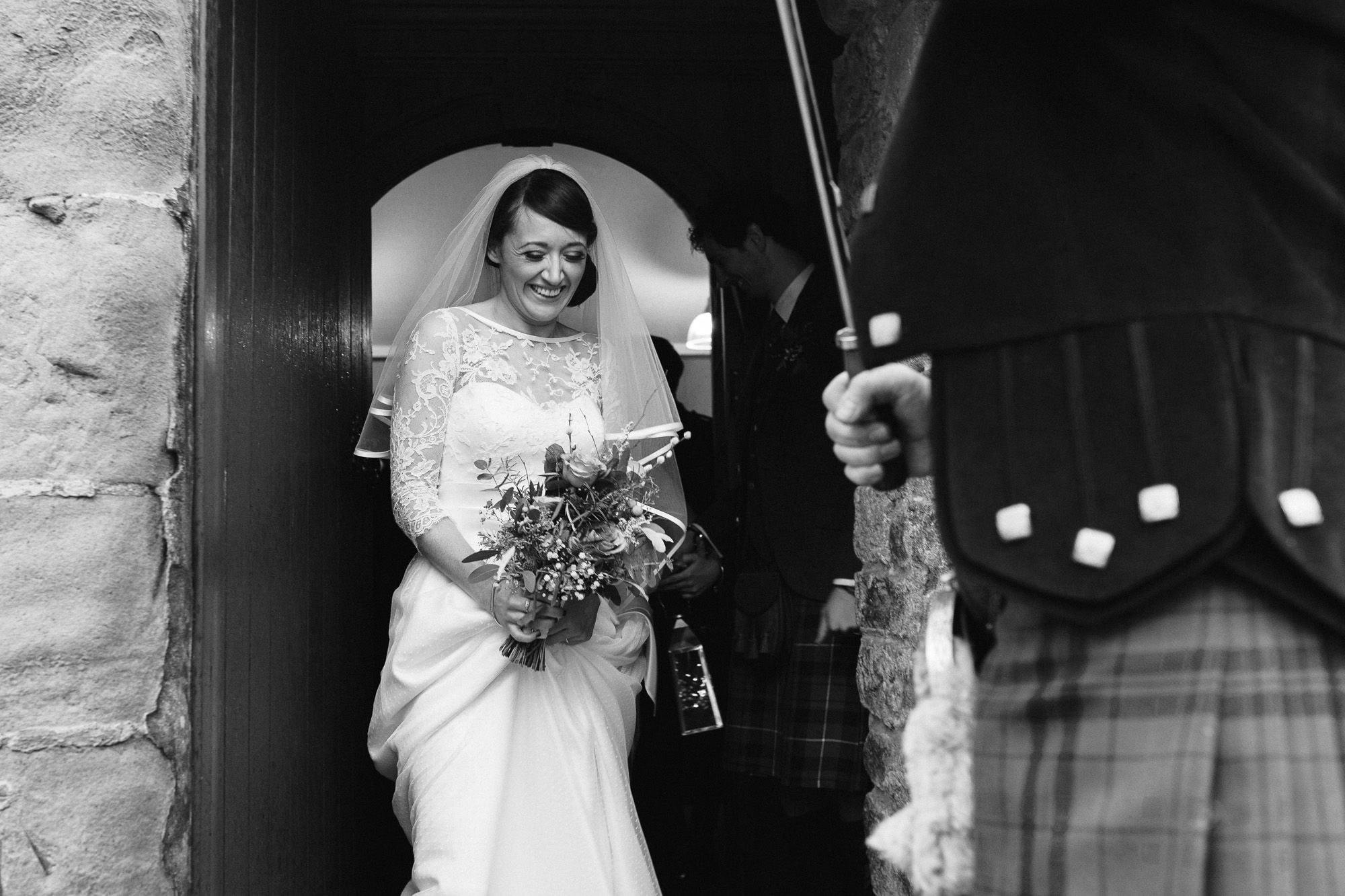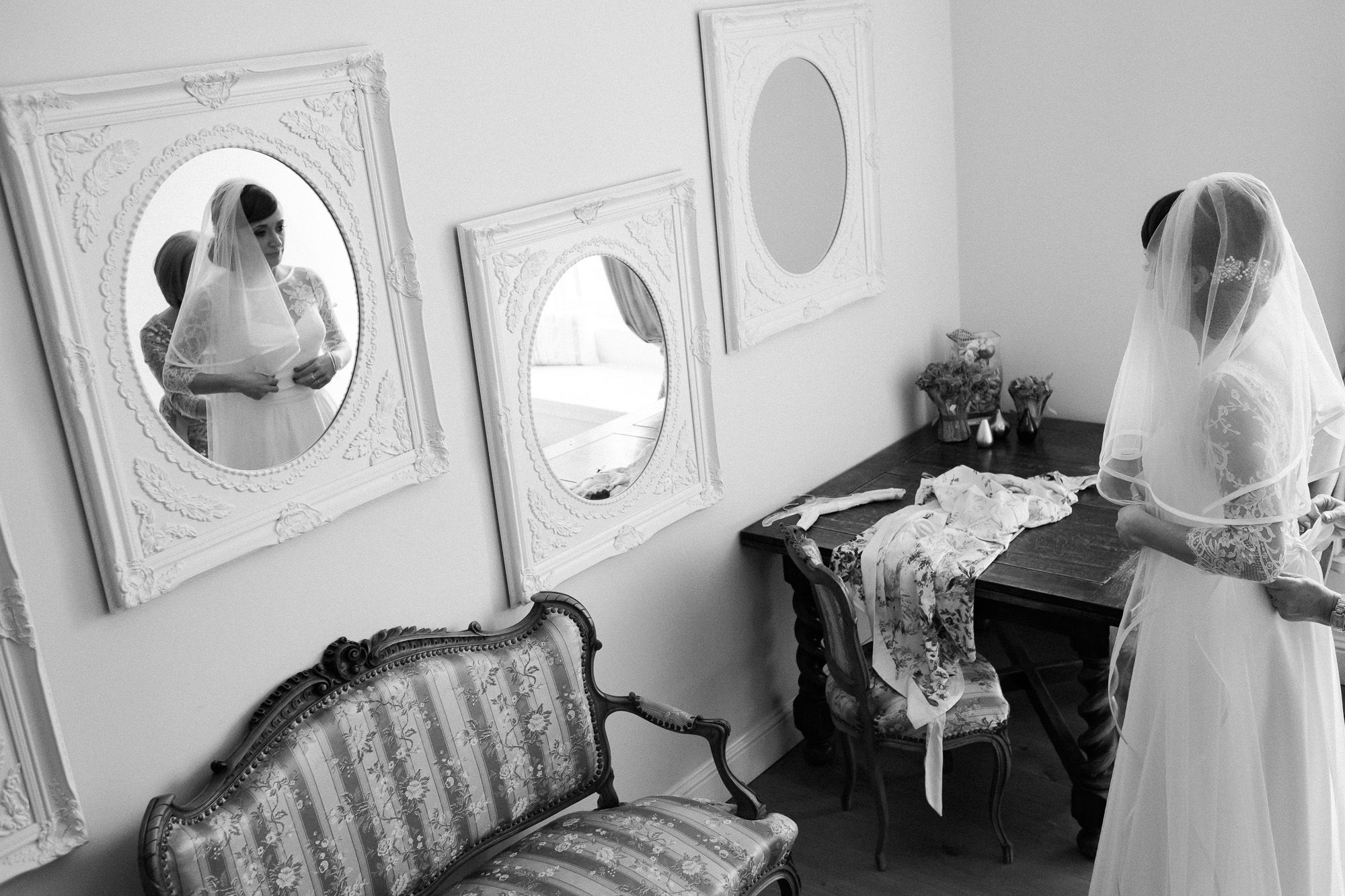 The bride carried florals featuring eucalyptus and dusky pink roses, and the bridesmaids lit the way with whimsical lanterns filled with twinkly lights. And so, surrounded by a cool Aberdeen winter sun, they made their way to Monymusk church. One highlight was photographing the special moments between Leona and her dad, who held hands in the car on their way to the church, evidently filled with so much joy over this special day.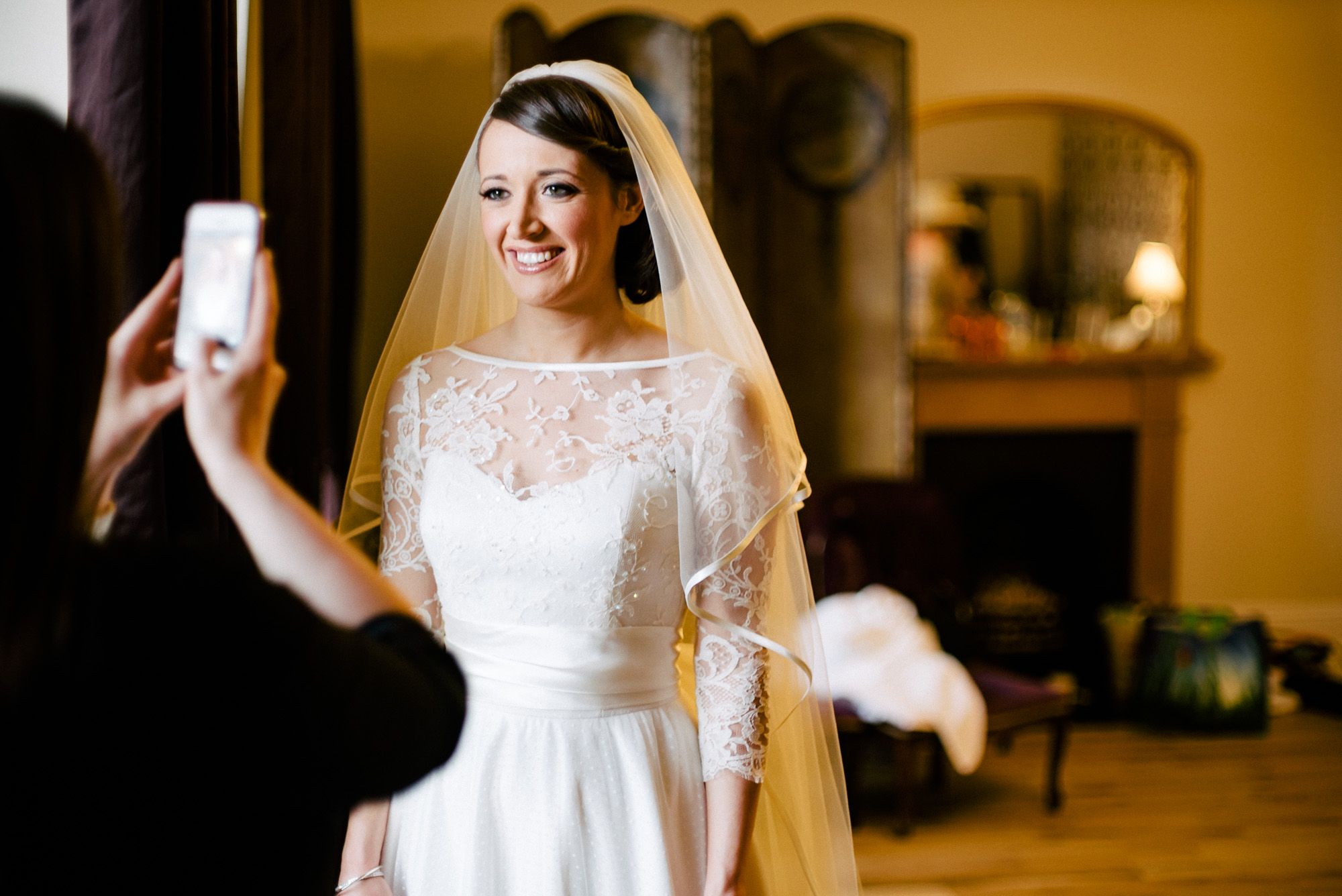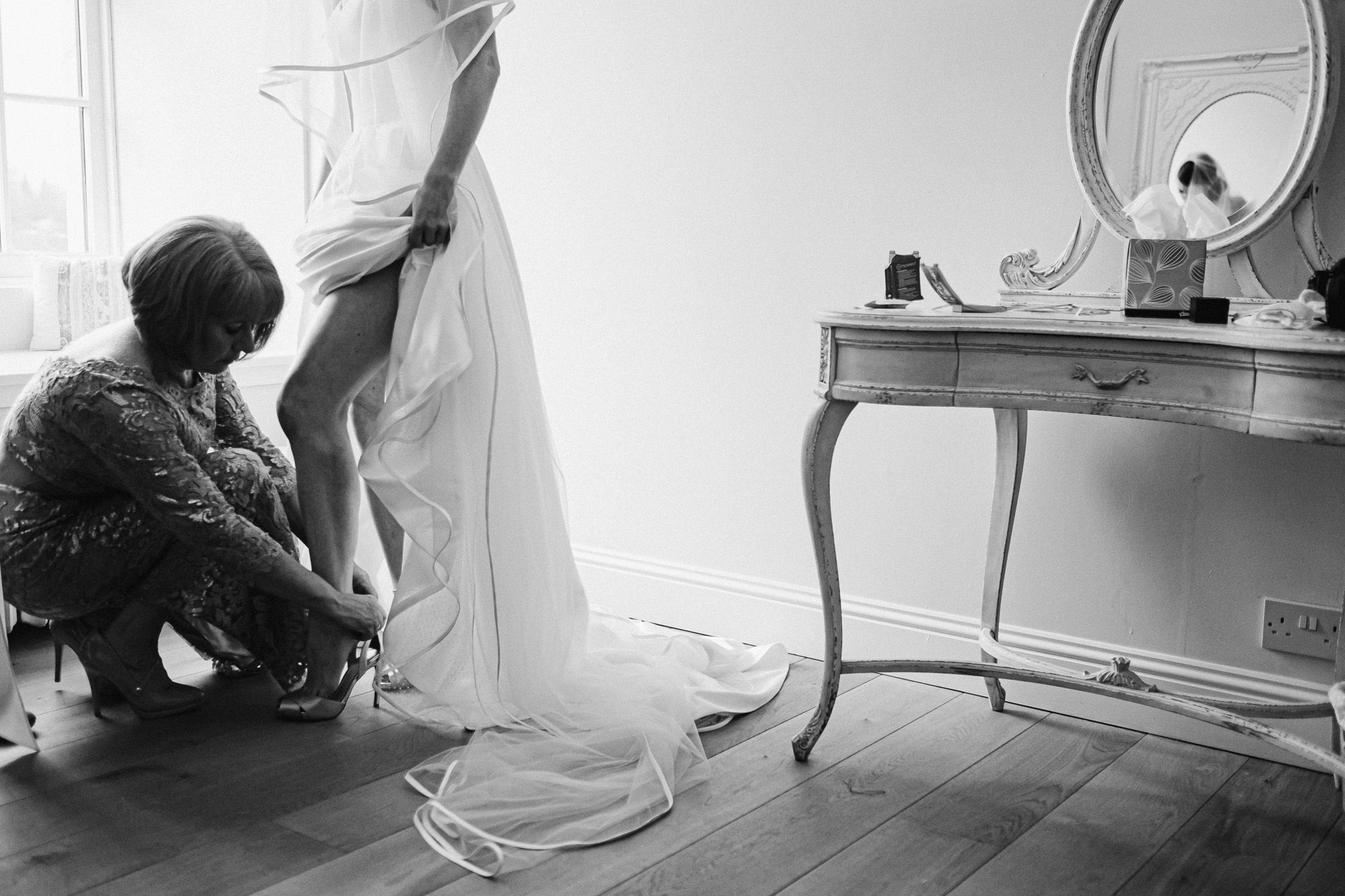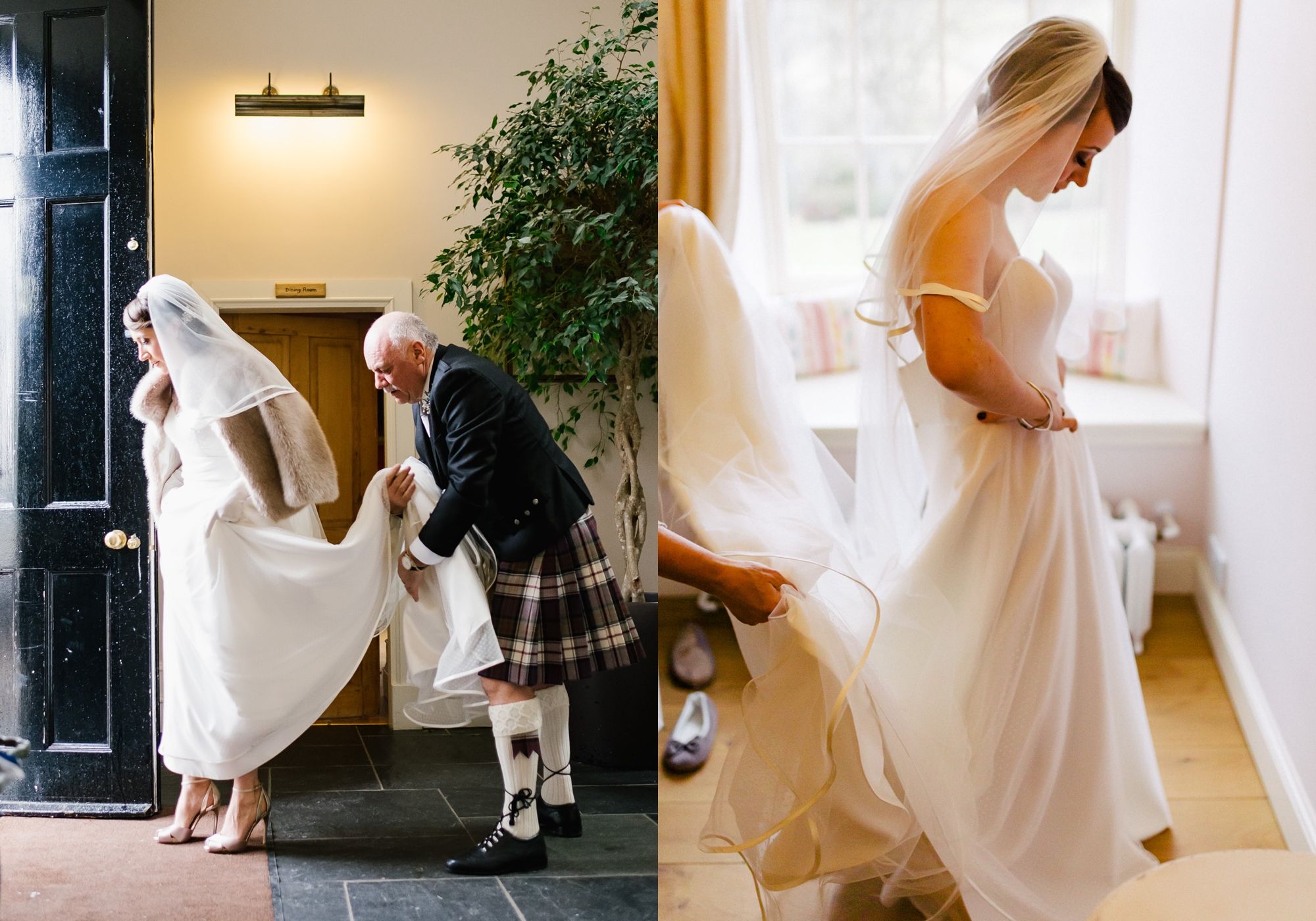 Beautiful old Monymusk parish church in the village of Monymusk in Aberdeenshire has existed in its current form since about the 17th century and proved a lovely setting for the couple's exchange of vows. I think it shows just how excited they were – and continued to be even upon leaving the church in the rain! Leona, groom Calumn, and friends were received back into Logie Country House for champagne, food, and cake. The cake was a particularly lovely feature, decorated with white buttercream that looked just like snow, a lace bow, and delightful little bride and groom pinecones – just one reflection of the many sweet details the couple used throughout their big day that showed off their fun style.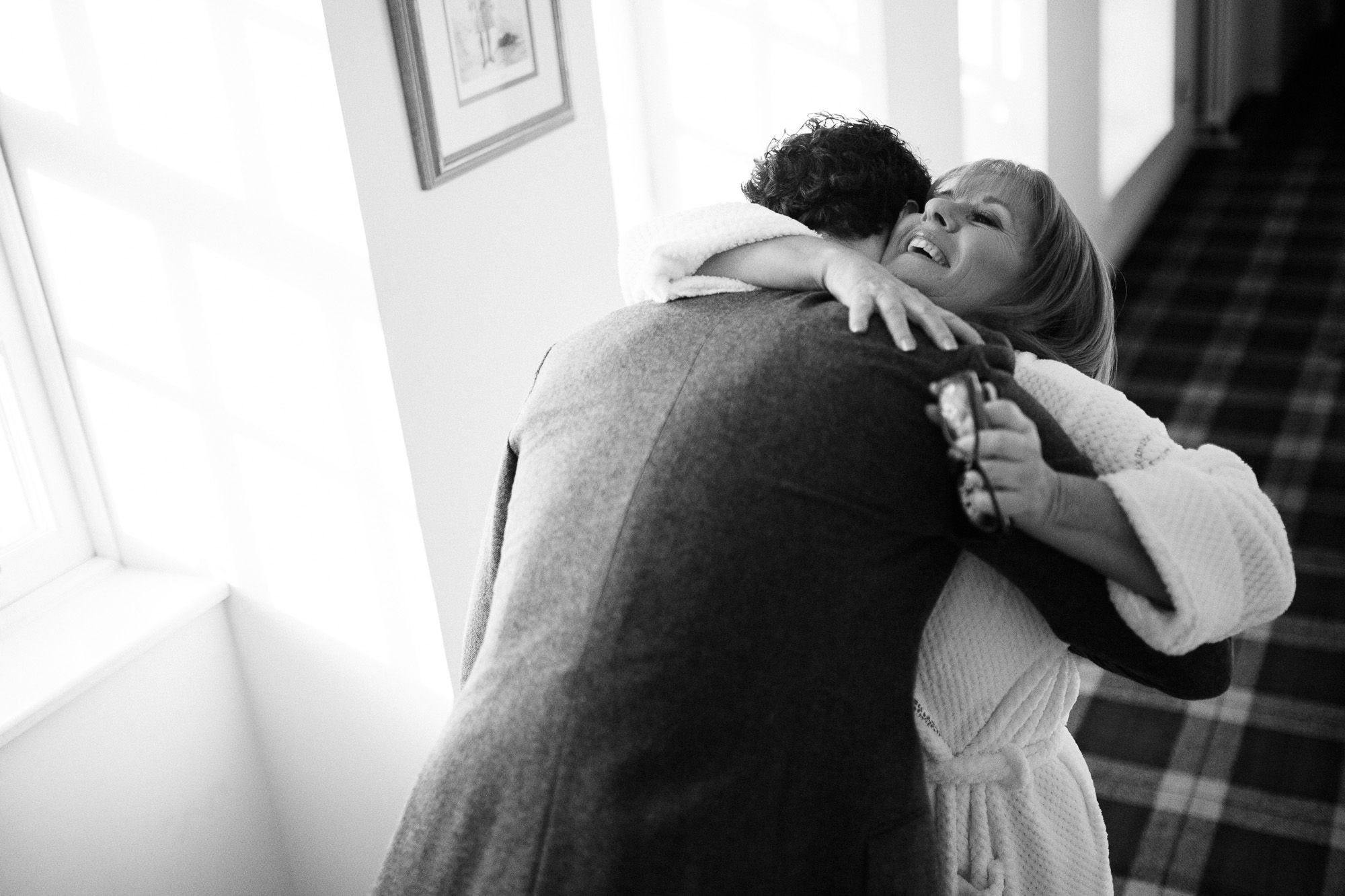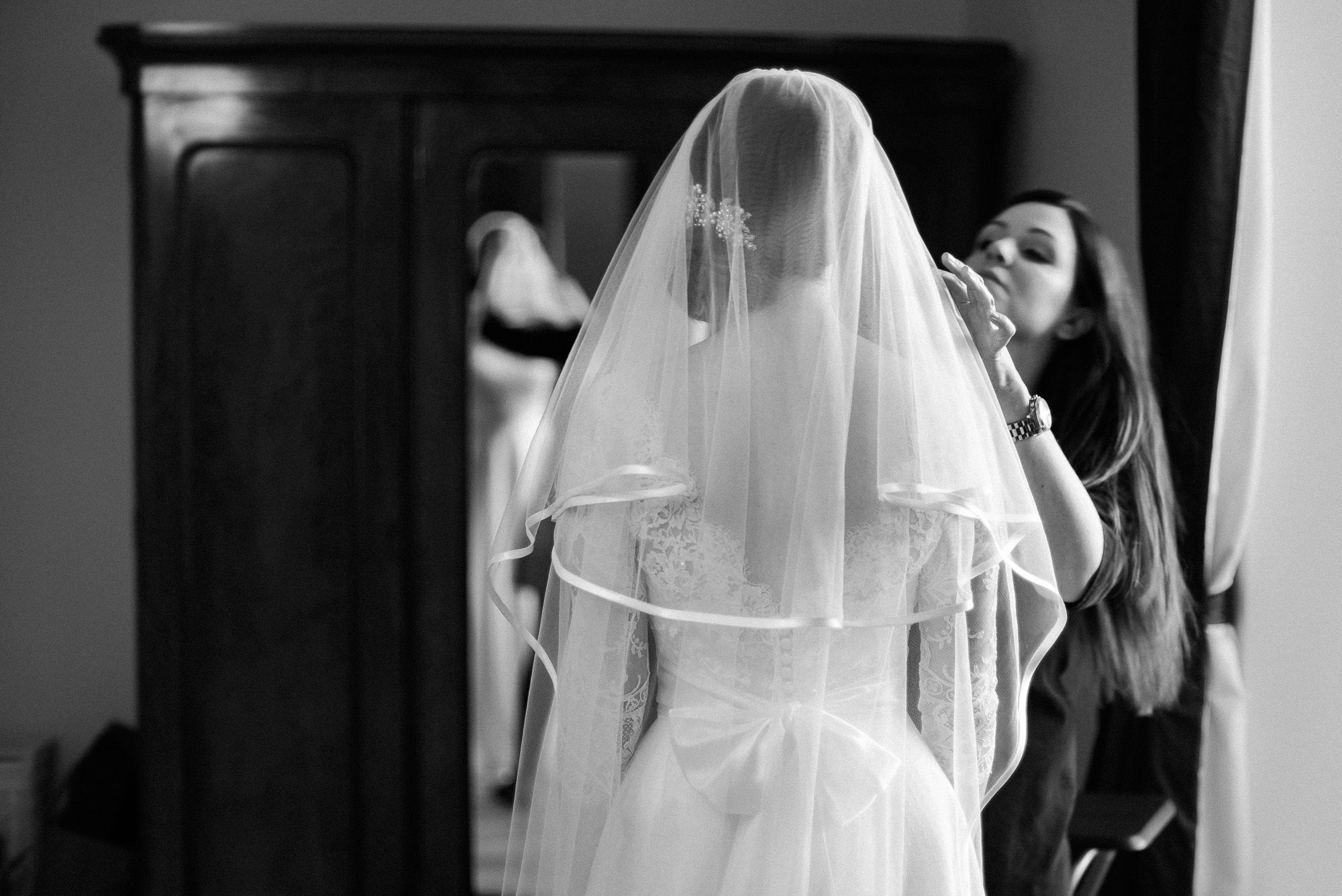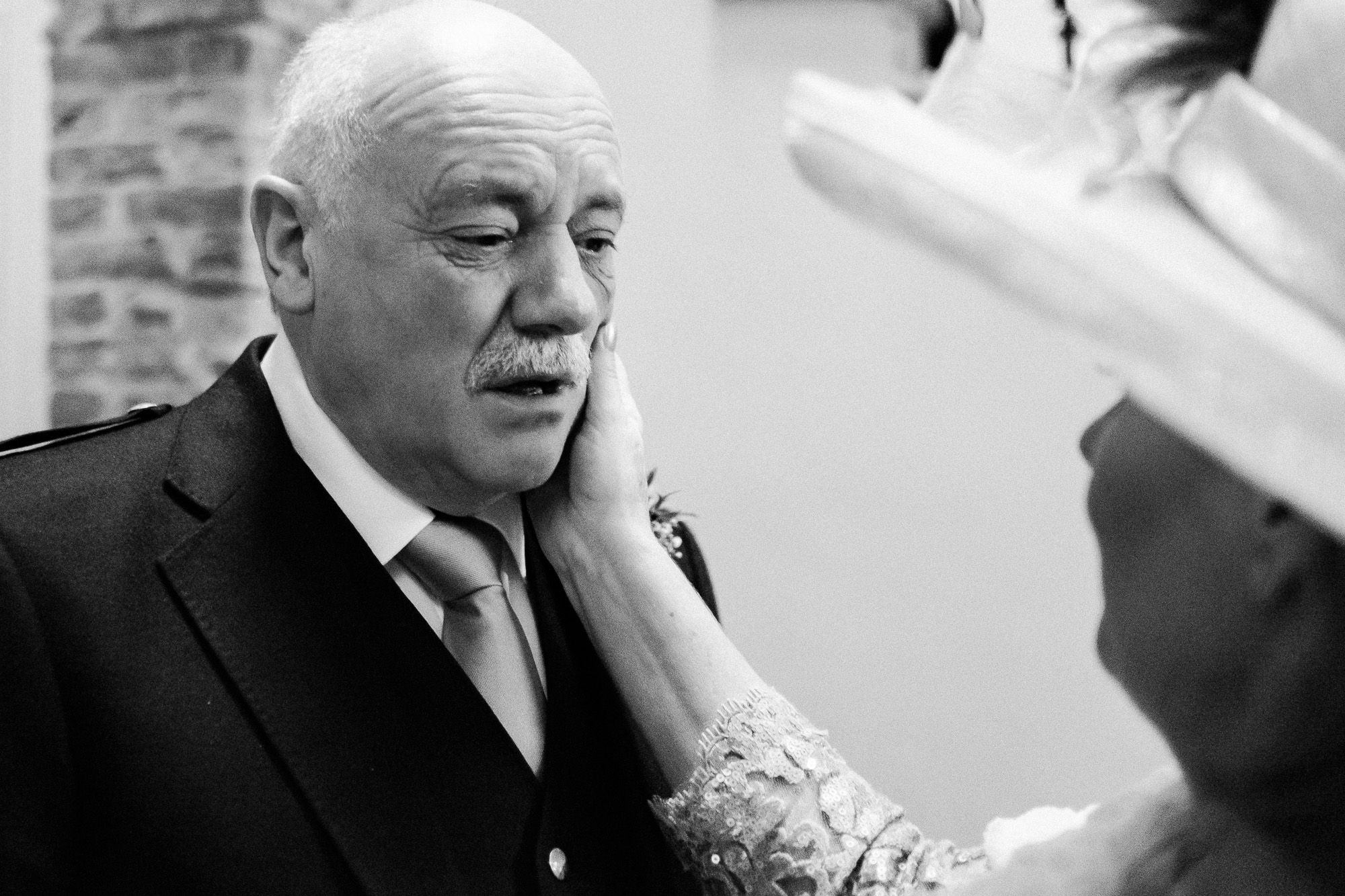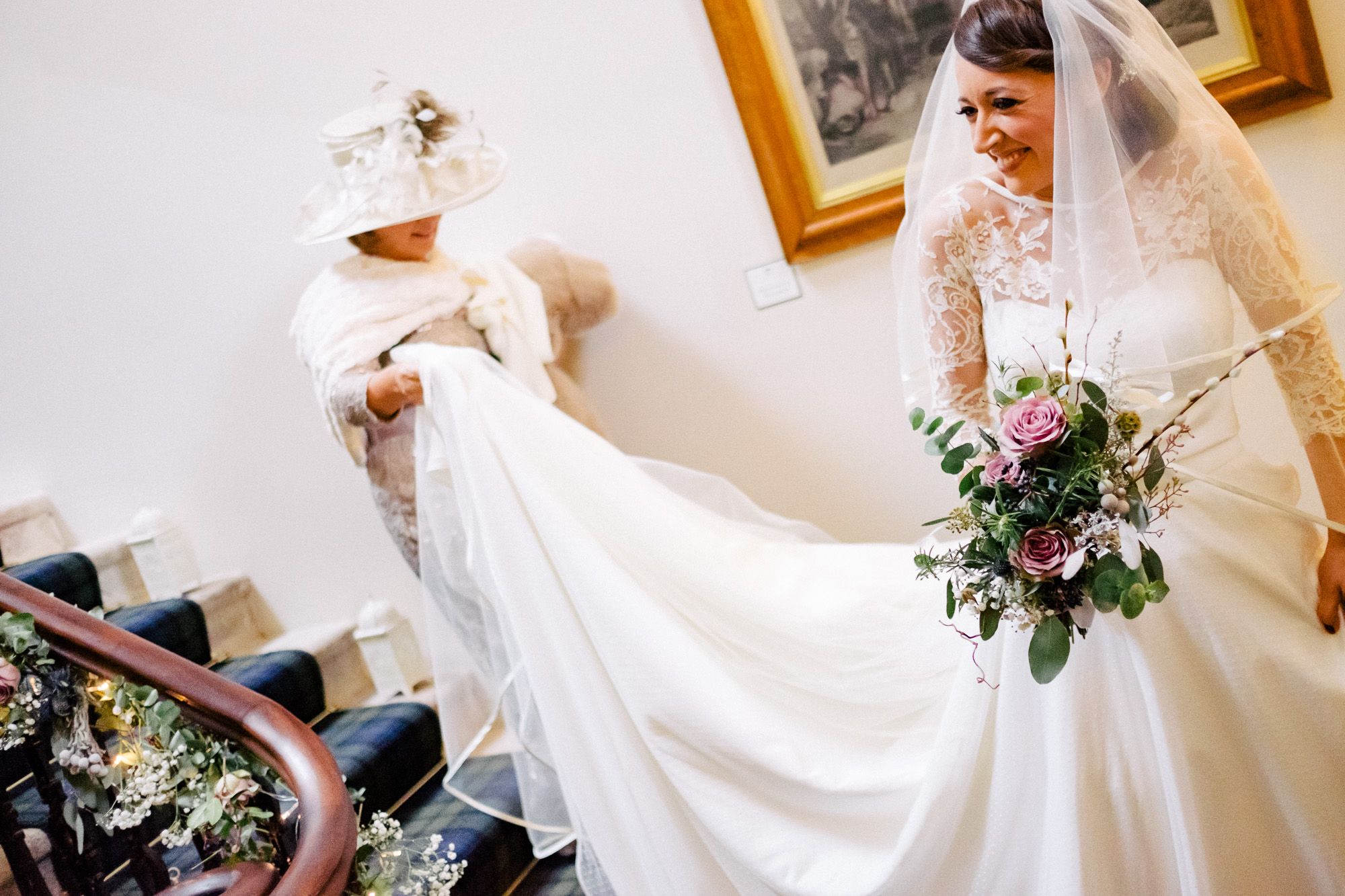 As the couple danced the night away with friends and family, ever more fairy lights twinkled against the dark winter evening. A few weeks later, Leona and Calumn got in touch to share their thoughts about their photos:

"Wow, Istvan we absolutely LOVE them. Can't wait to look at them properly again
tomorrow. Thank you for capturing our day perfectly!!!!"

Well, it truly was a delight being part of their day – thank you