Signet Library Wedding - a multicultural celebration
Classically-styled October wedding at Edinburgh's historic Signet Library. Claire and Ekow's soft colour scheme, sparkling bridal party attire, and bespoke ceremony were beautiful against the backdrop of the Signet Library. But their multicultural and multi-generational day really made it special.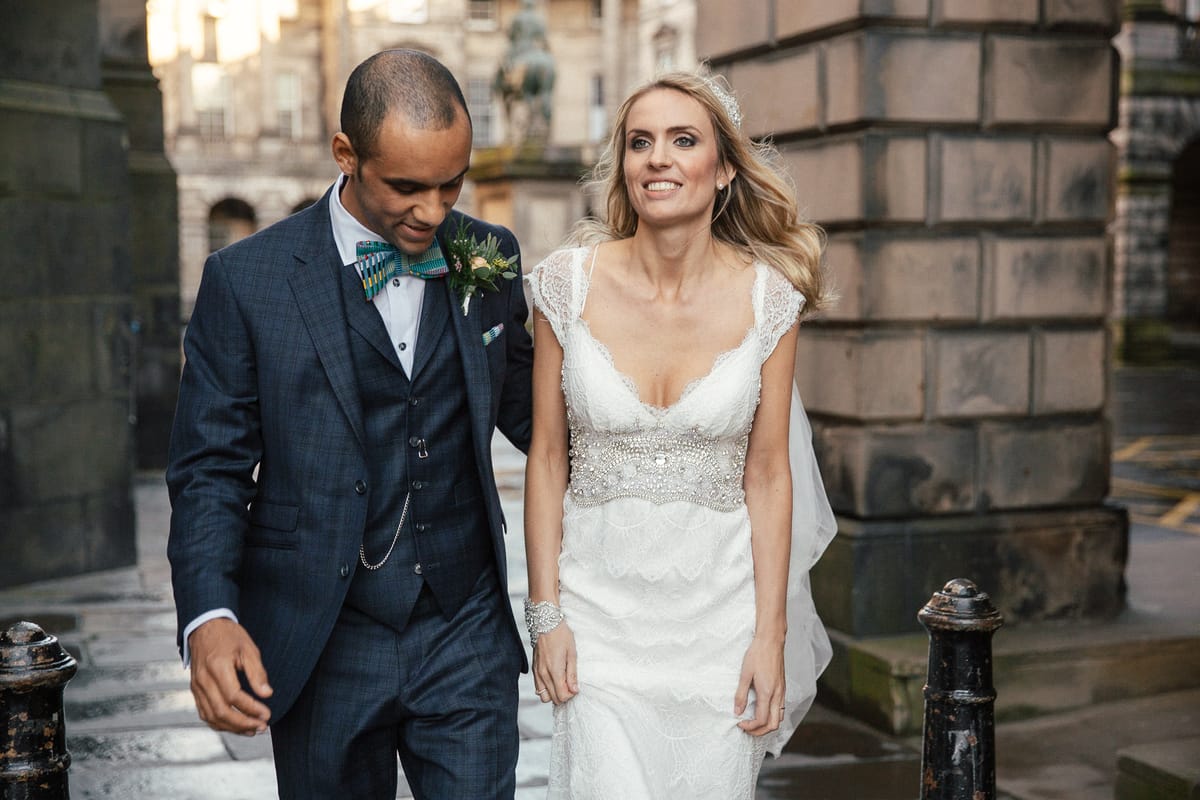 Claire and Ekow and their wedding party sparkled during their October wedding at Edinburgh's famed Signet Library. Even the little bit of Scottish rain didn't dampen their day as they celebrated with family and friends. Their multicultural celebration with vibrant national dresses from different places fit in perfectly with the rich history of the library.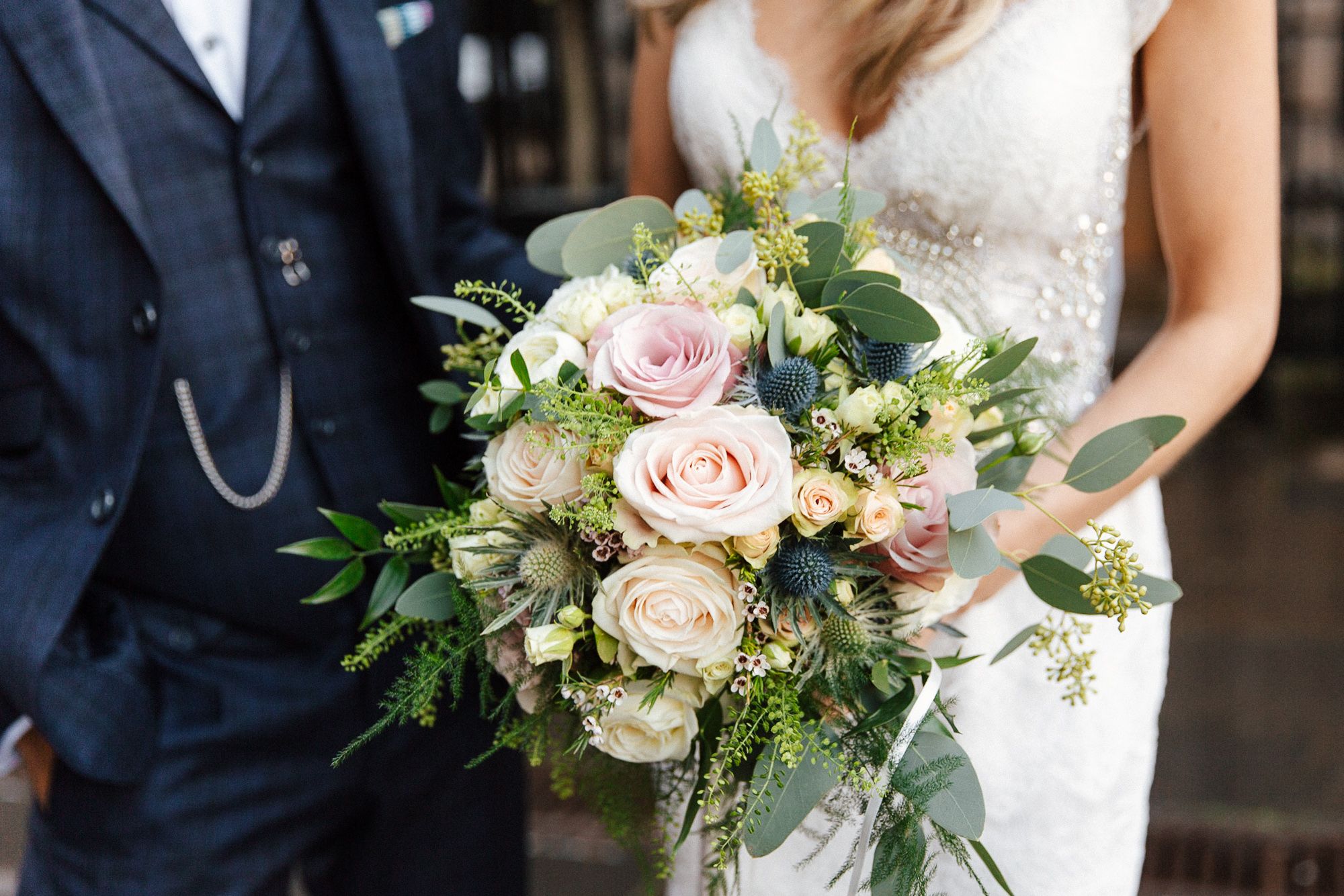 Vibrant colours and sparkles amidst the Signet Library books
Edinburgh's 18th century Signet Library was once renowned for being one of the finest buildings in Europe. It remains so until this day with its grand rooms and bookcases filled with classic tomes. Claire and Ekow's wedding party looked incredible against the backdrop of books. The mixture of different national dresses made this wedding so unique to look at.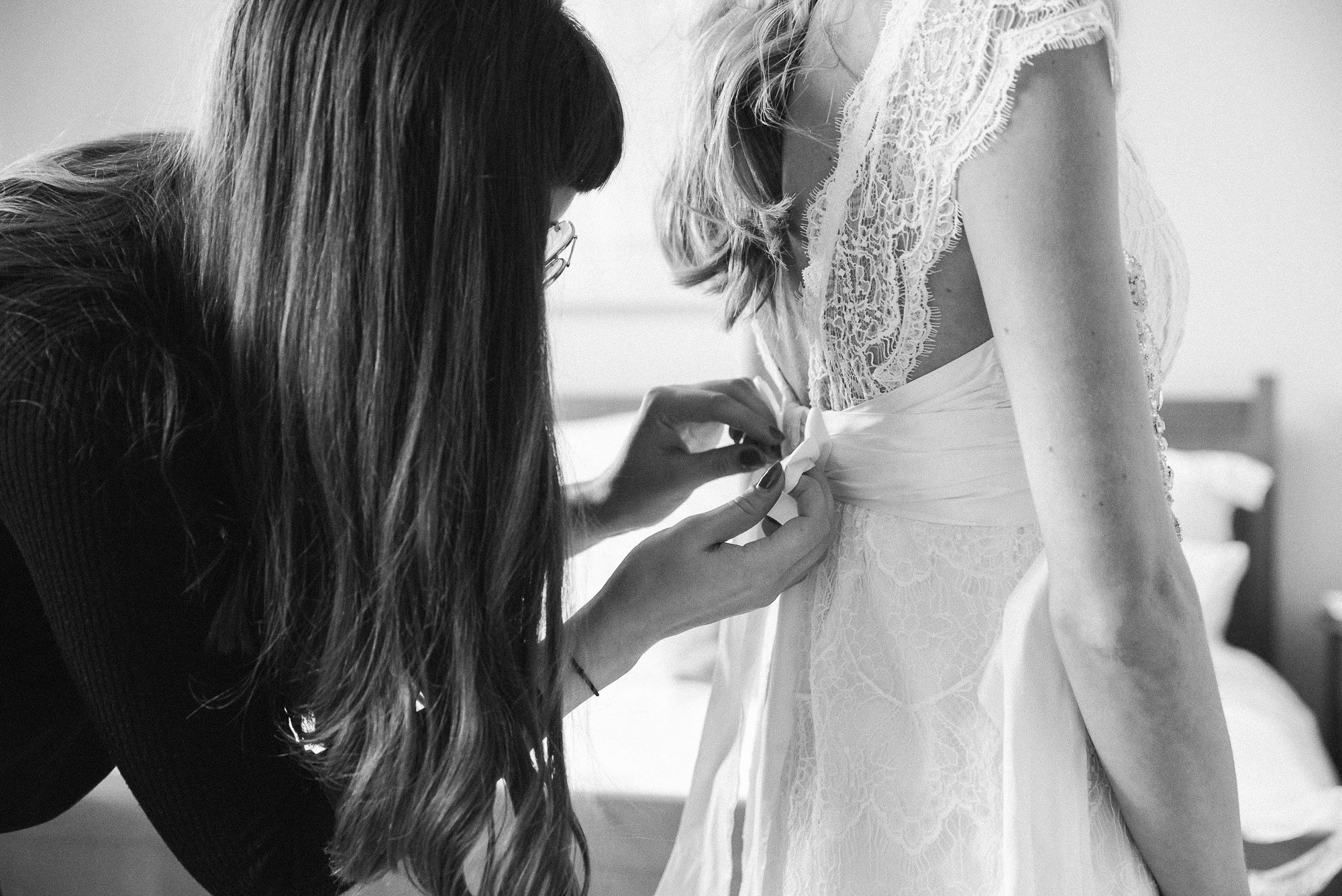 A sparkling bride and groom
Claire and Ekow themselves looked stunning. The bride's beautiful vintage-inspired dress with sparkly beading was perfectly complemented by the blue dresses of her bridesmaids. But what sparkled more than all of the dresses and glamorous elements of the venue were their smiles. You can see Ekow's face especially lighting up as he watches his bride in several of the photos.
The couple chose a humanist ceremony with lots of personal elements to celebrate their love and complete their vows. They involved several of their friends and bridal party, including some of their younger guests. This gave their wedding such a warm touch and really involved the guests.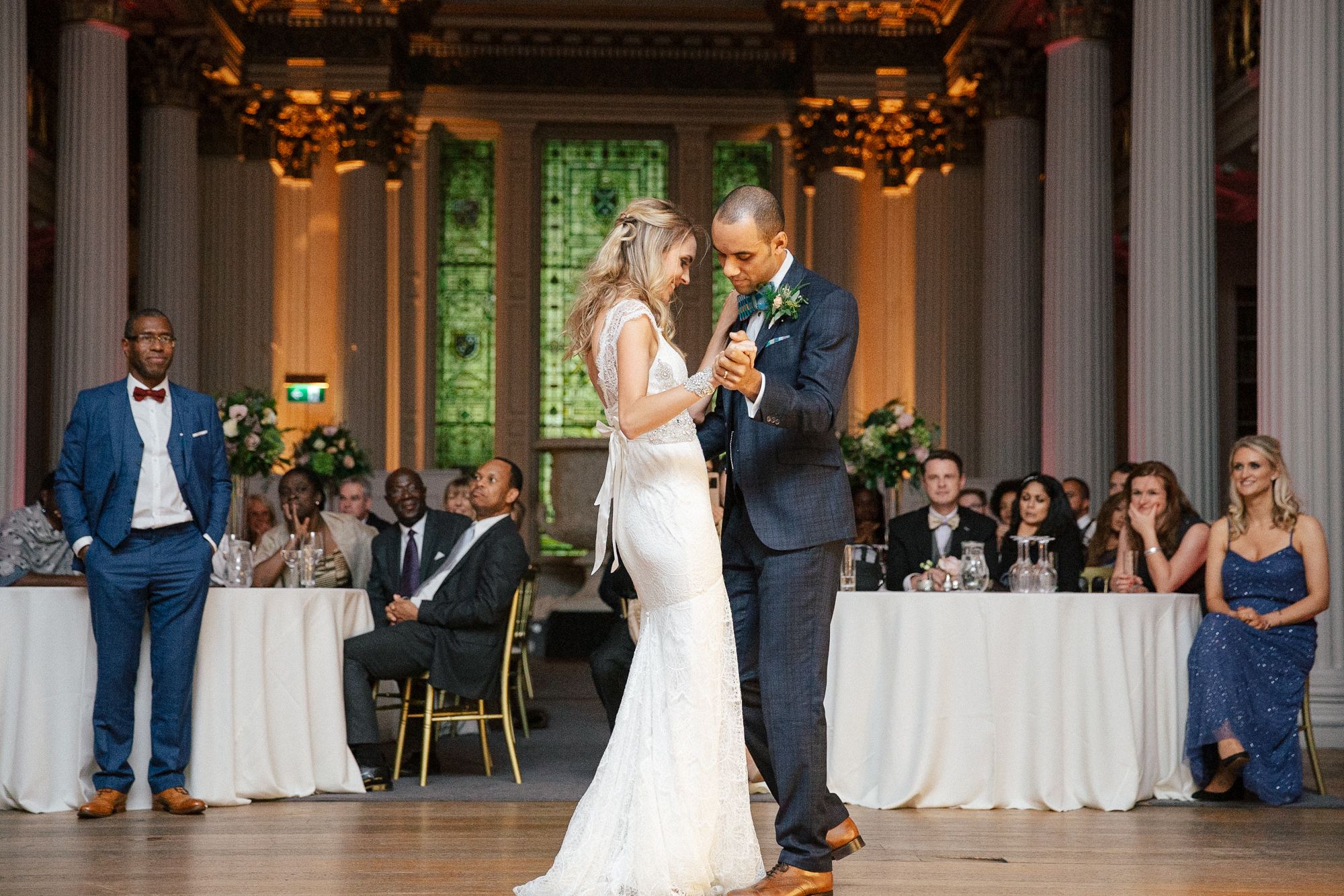 Wedding celebration in the Upper Library
Our couple's guests enjoyed their canapes and celebratory drinks amidst the books, visibly delighted and happy in each others' company. They soon made their way into the grand Upper Library with its ornate high ceilings and gold-topped pillars. Sumptuous greenery and soft-hued florals perfectly contrasted the shimmering table settings.
Classic wedding style and sweet details
The classic styling of Claire and Ekow's wedding day was especially perfect against the backdrop of the historic Signet Library. Their choices of grand yet soft-hued florals and shining tableware set perfectly against candlelight were so special.
On top of this, the couple chose to add sweet details. The guestbook table was a highlight with the cute mini-Claire and Ekow figurines. Similarly sweet were the several little people who attended their big day in little kilts and dresses. Their entire day just perfectly showcased their love for family and appreciation of different cultures and ages. It was a real treat to photograph them at The Signet Library.
I had the utmost pleasure to work along Aaron Jones videographer for this wedding. Check out the beautiful wedding film that he has created for Claire and Ekow! I recommend him as a wedding videographer with no hesitation.