Stylish Scottish-Italian Wedding in Glasgow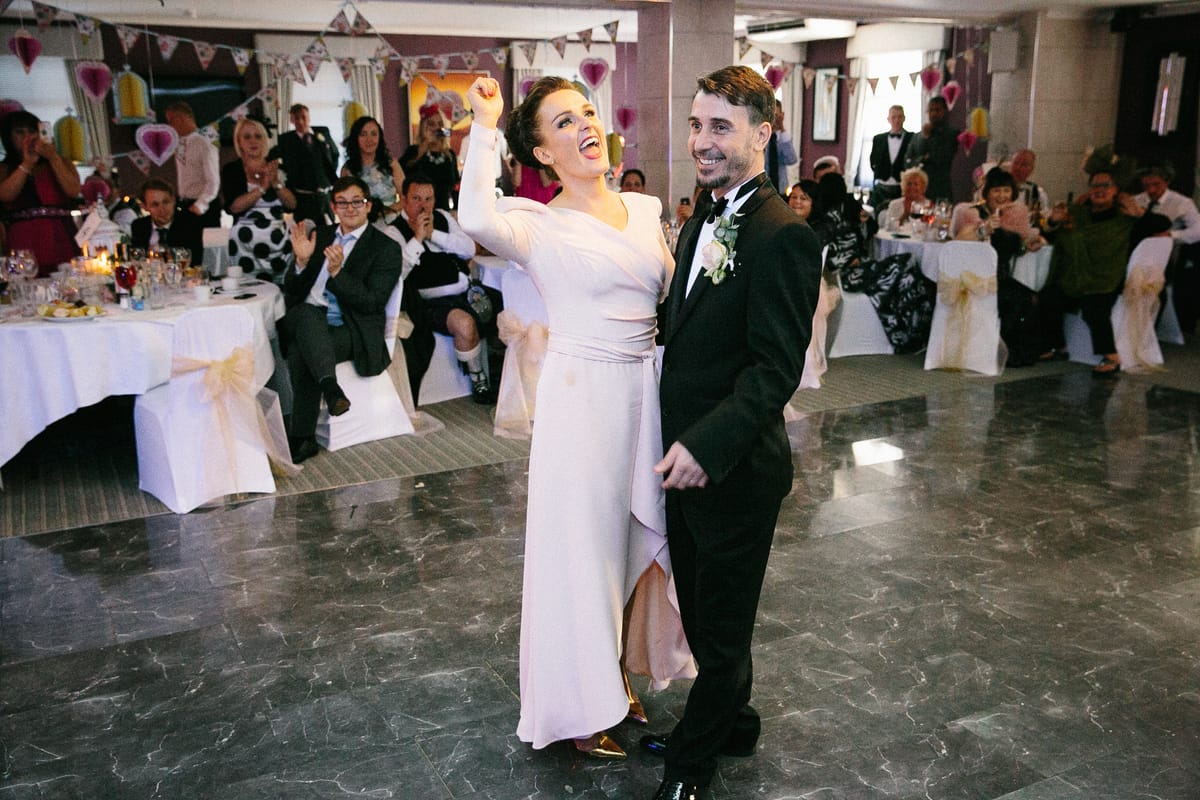 It was a pleasure to indulge in some Glasgow wedding photography. Ashley and Mino's Glasgow wedding was beautifully unique, vibrant and filled with warmth and love just like the couple themselves. Ashley, a vivacious Scottish girl and Mino, a charmingly cool Italian, complement each other so perfectly.
Ashley got ready in a relaxed atmosphere at her parents' house in Beith near Glasgow. Far from being nervous, Ashley and her bridal party relaxed and laughed all through the morning sets the tone for the rest of the wedding. Her brother, who is a fashion designer based in London, acted as the stylist for the day and in her golden shoes, romantic, flowing veil and elegantly designed wedding dress, she looked graceful.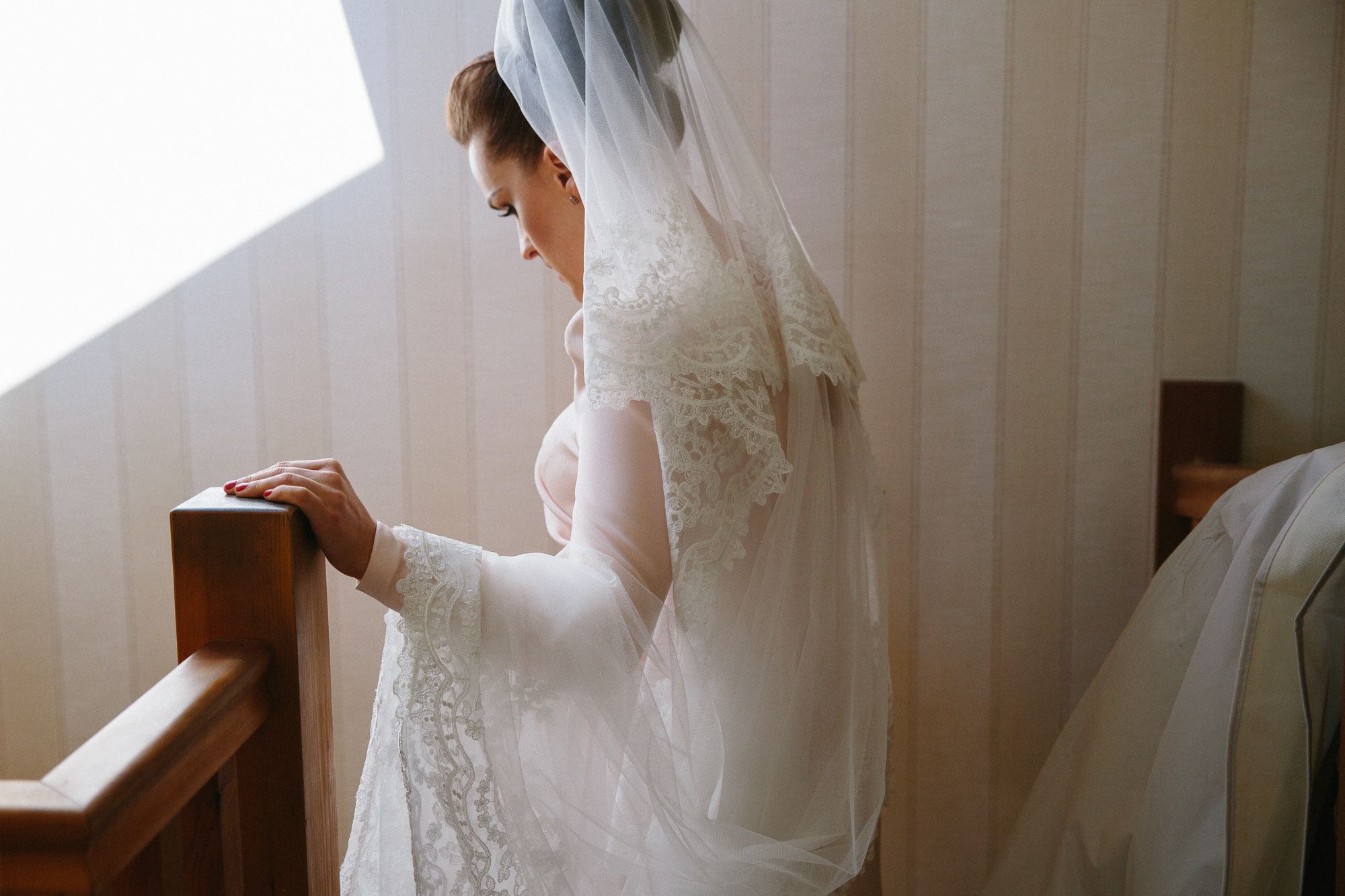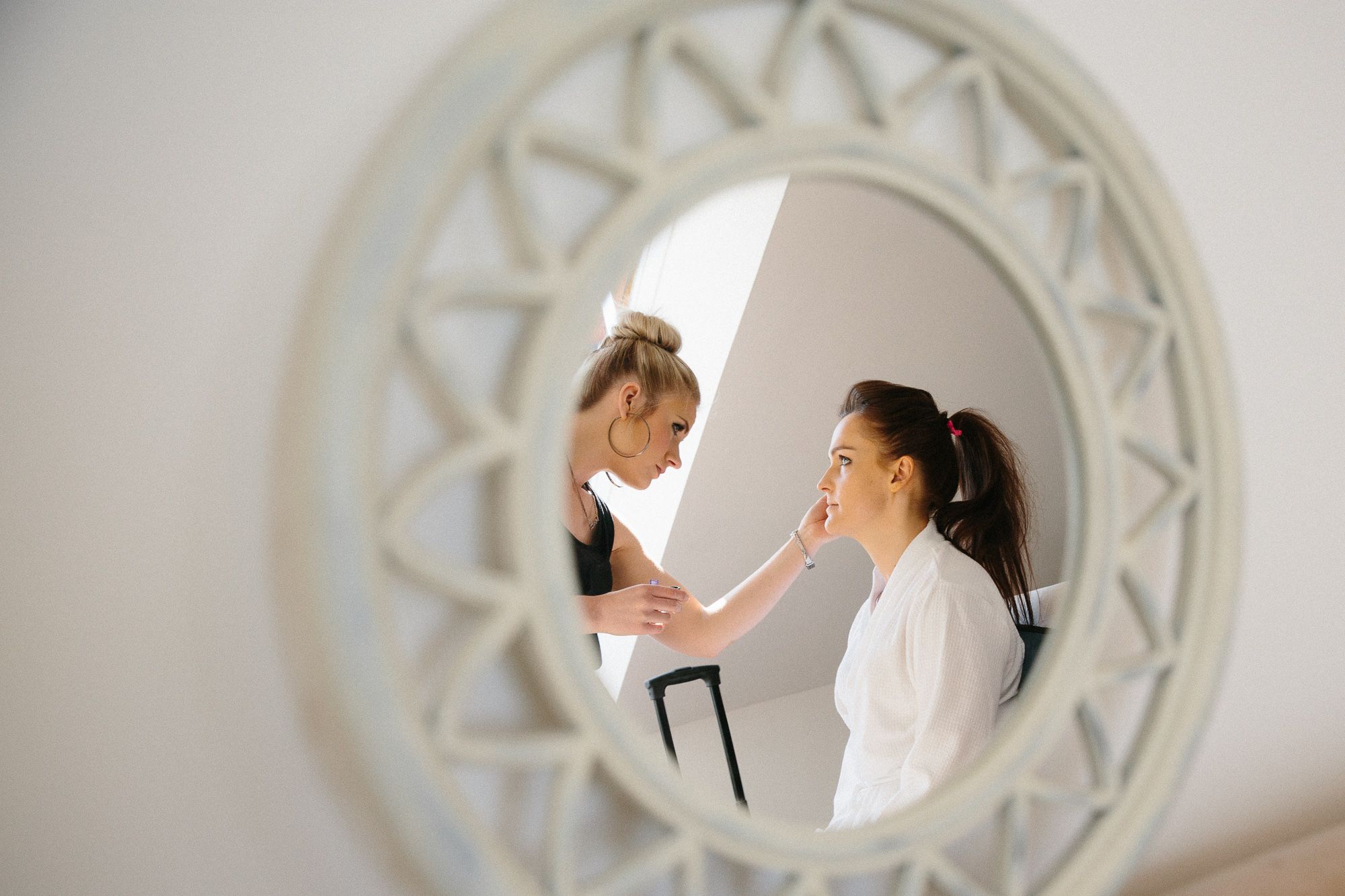 The guests gathered from near and far to attend the ceremony in the grand setting of Newlands South Church in Glasgow. Mino's family flew all the way from Sardinia to join him and his bride on their special day. Her father proudly led Ashley to the altar where the smiling couple exchanged their rings. The wedding ceremony was bilingual, English and Italian so that the family members and guests from Italy could understand everything. Petals filled the air as the happy couple left the church.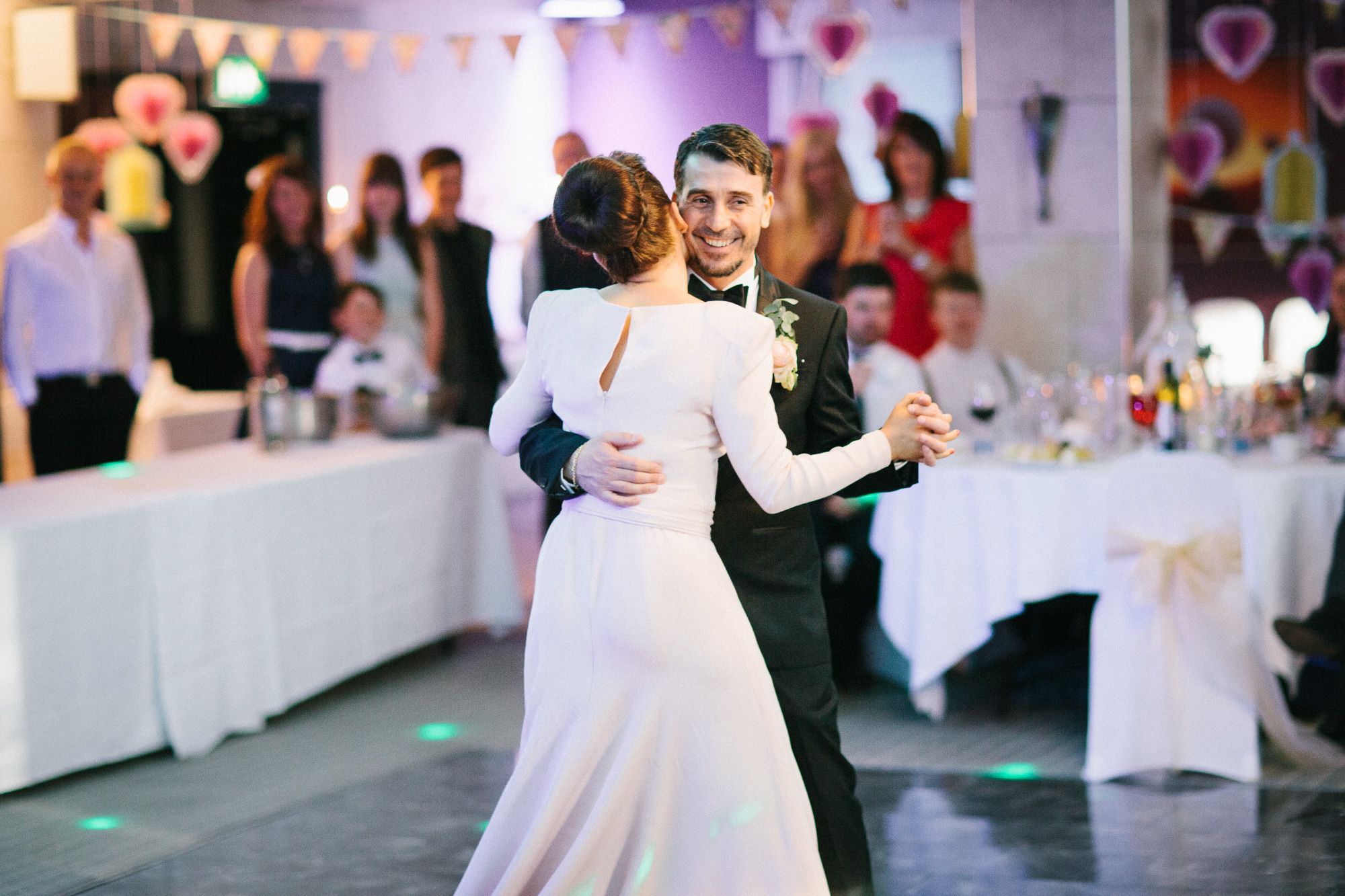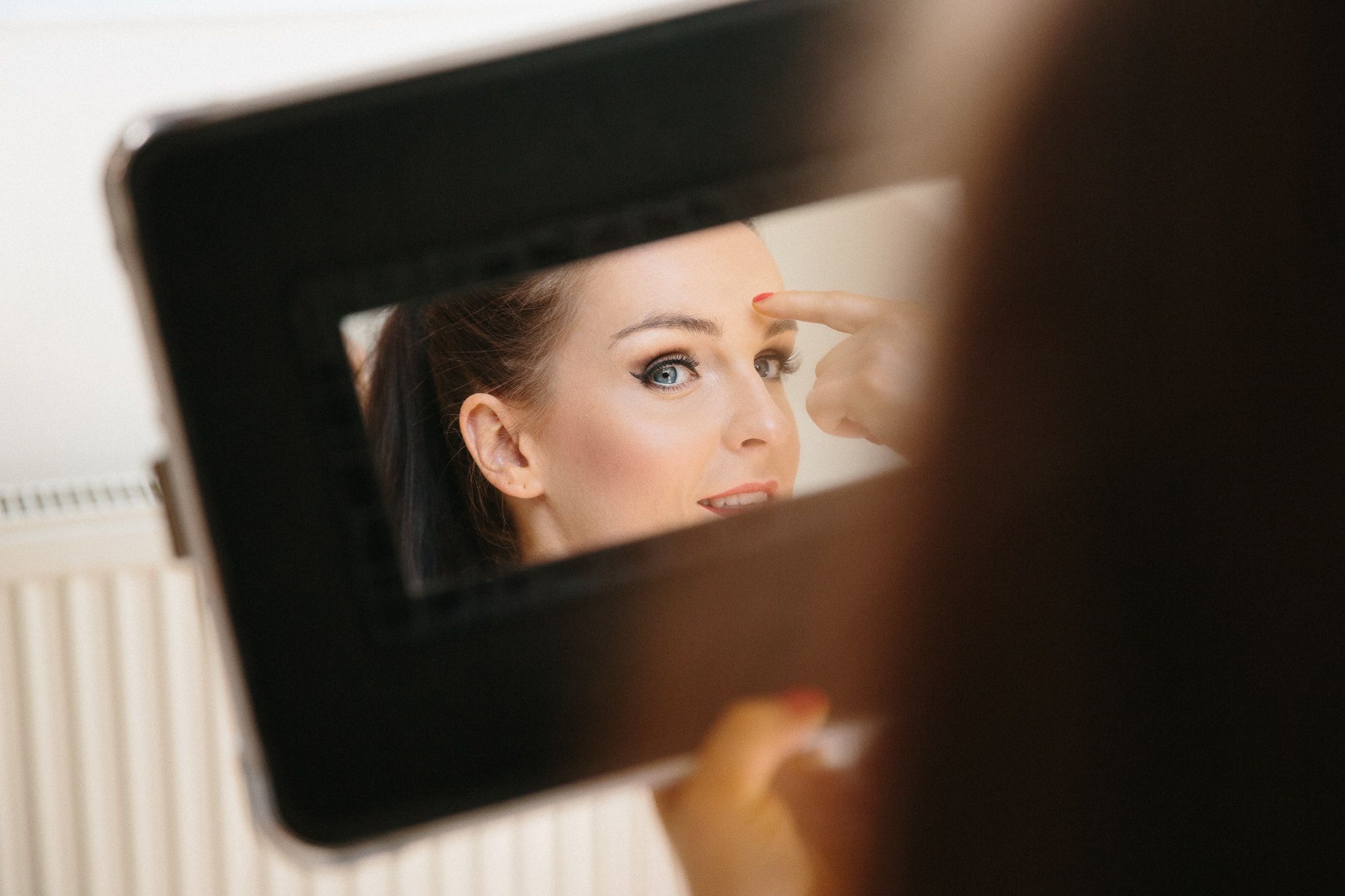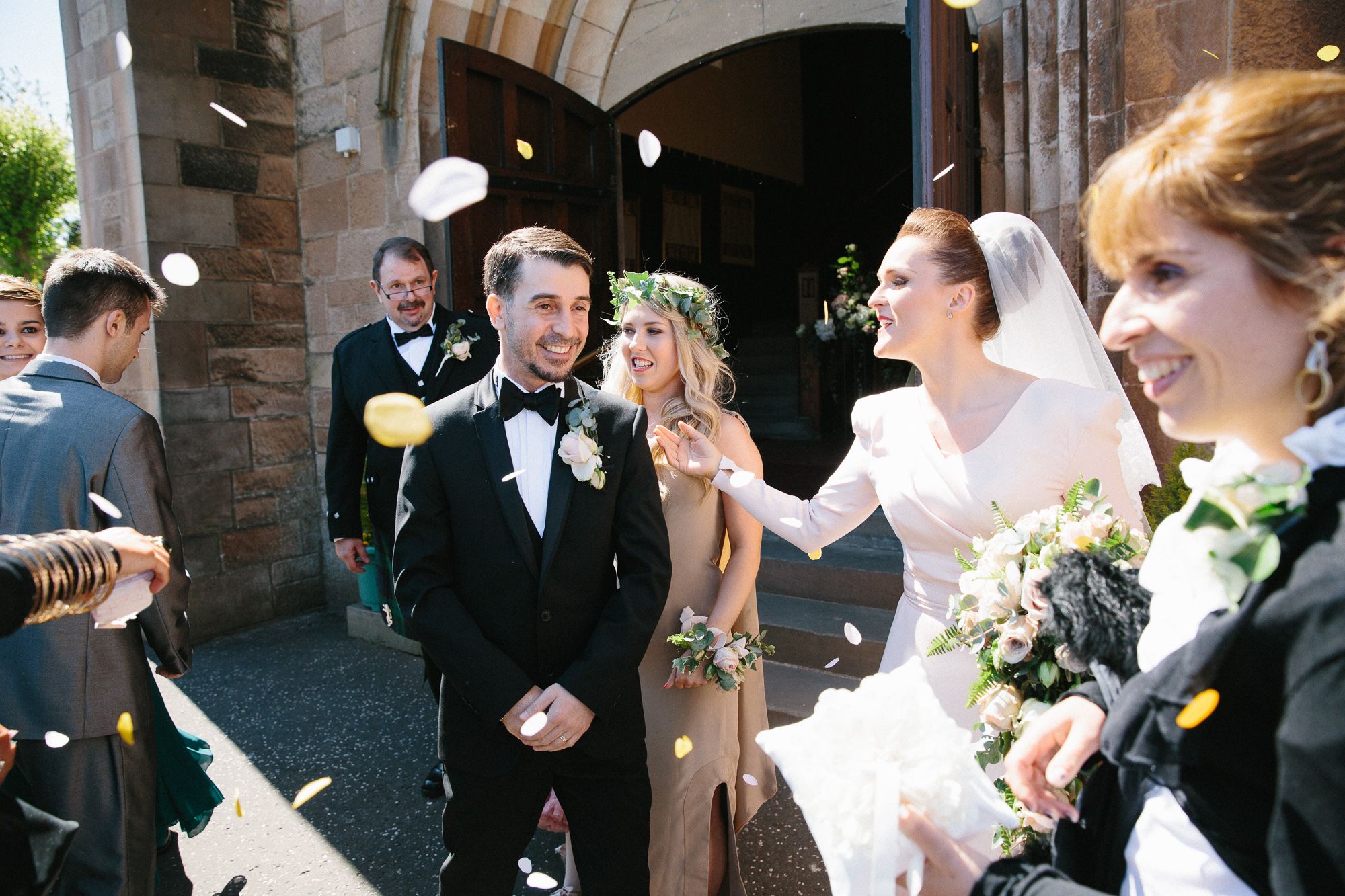 After the ceremony, guests boarded a classic Cumbria coach, decorated with ribbons and flowers to the reception, it added a beautiful, vintage flair to the wedding The reception took place in The River Inn in Crosslee, which had been adorned with bunting and pop-up cards by Ashley's mother, who owns an interior design shop in Glasgow.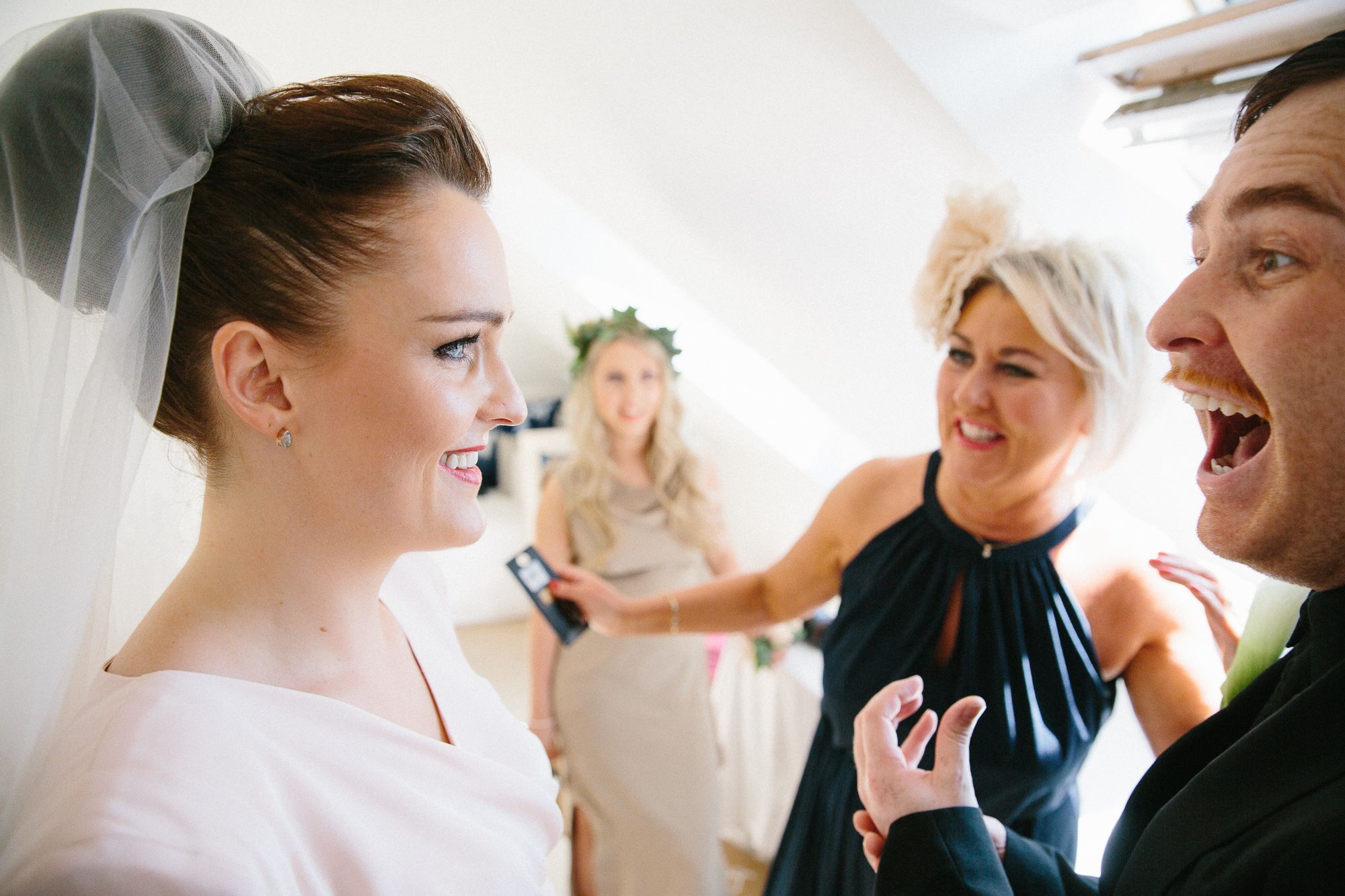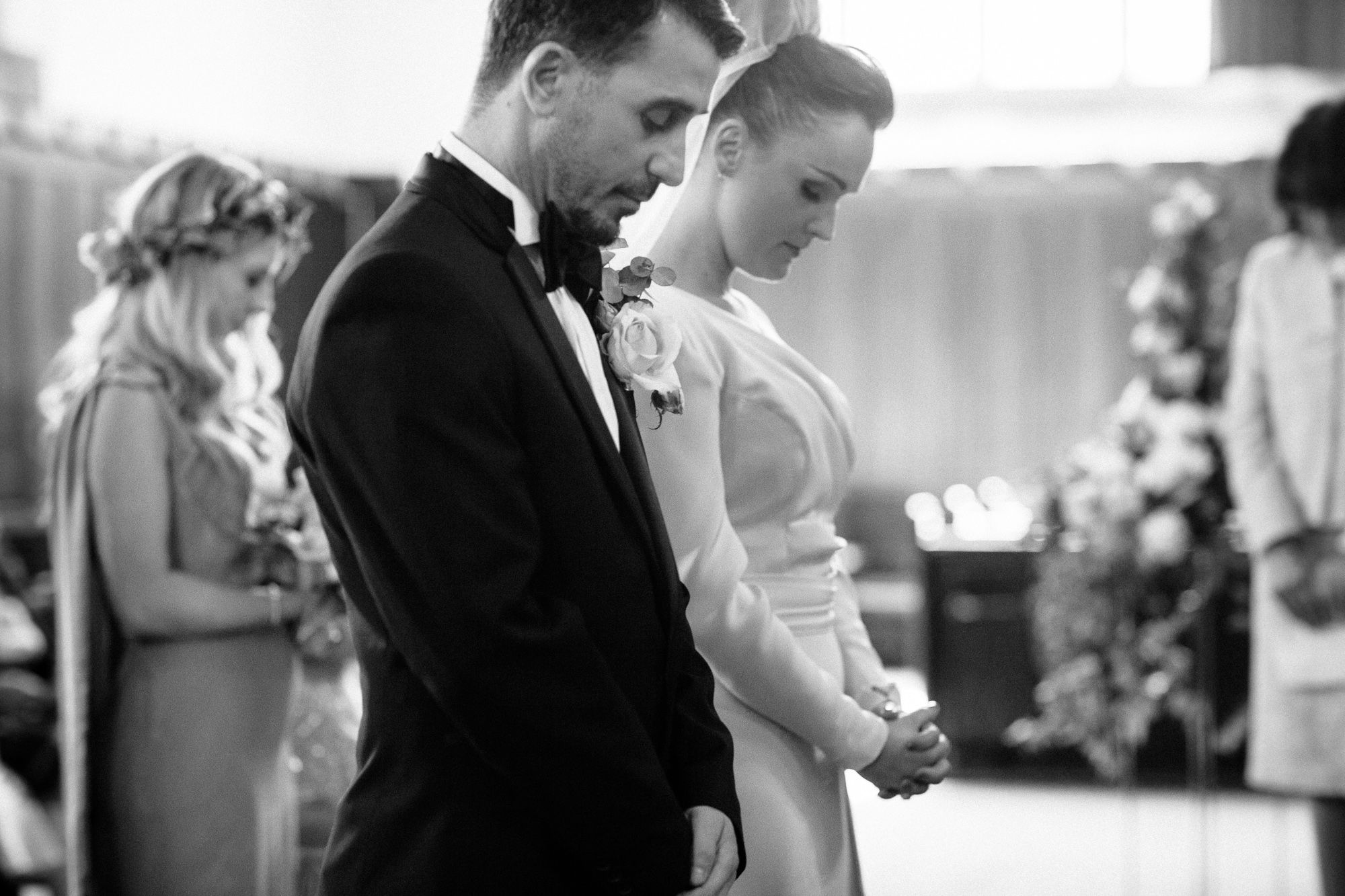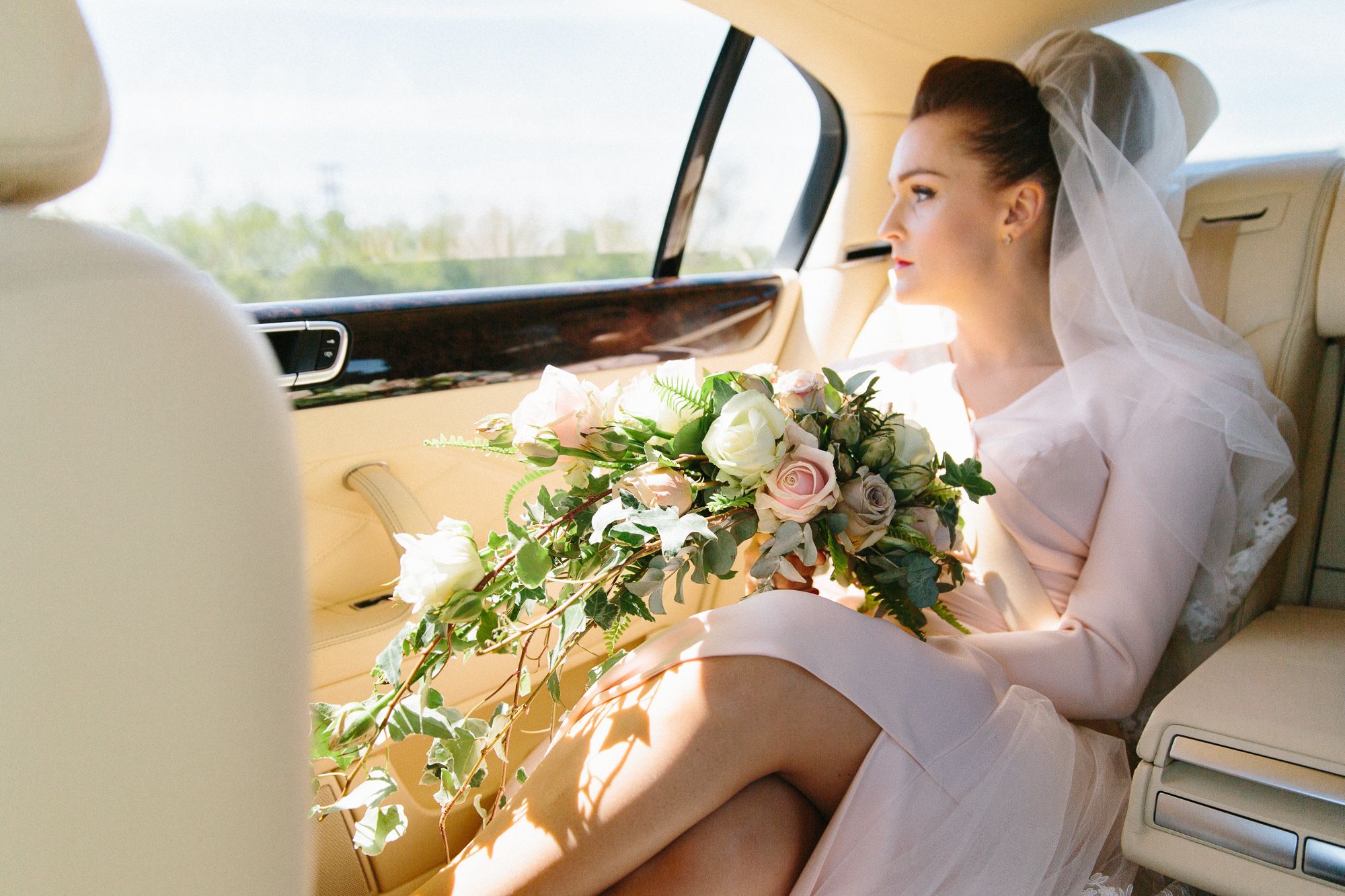 The cake, elegantly floral and chic, was watched over by two little cats who added another cute touch of vintage inspiration to the table. After the cake cutting it was time for the speeches, throughout, Italian family members shouted warmly and spontaneously demanded that the couple kiss.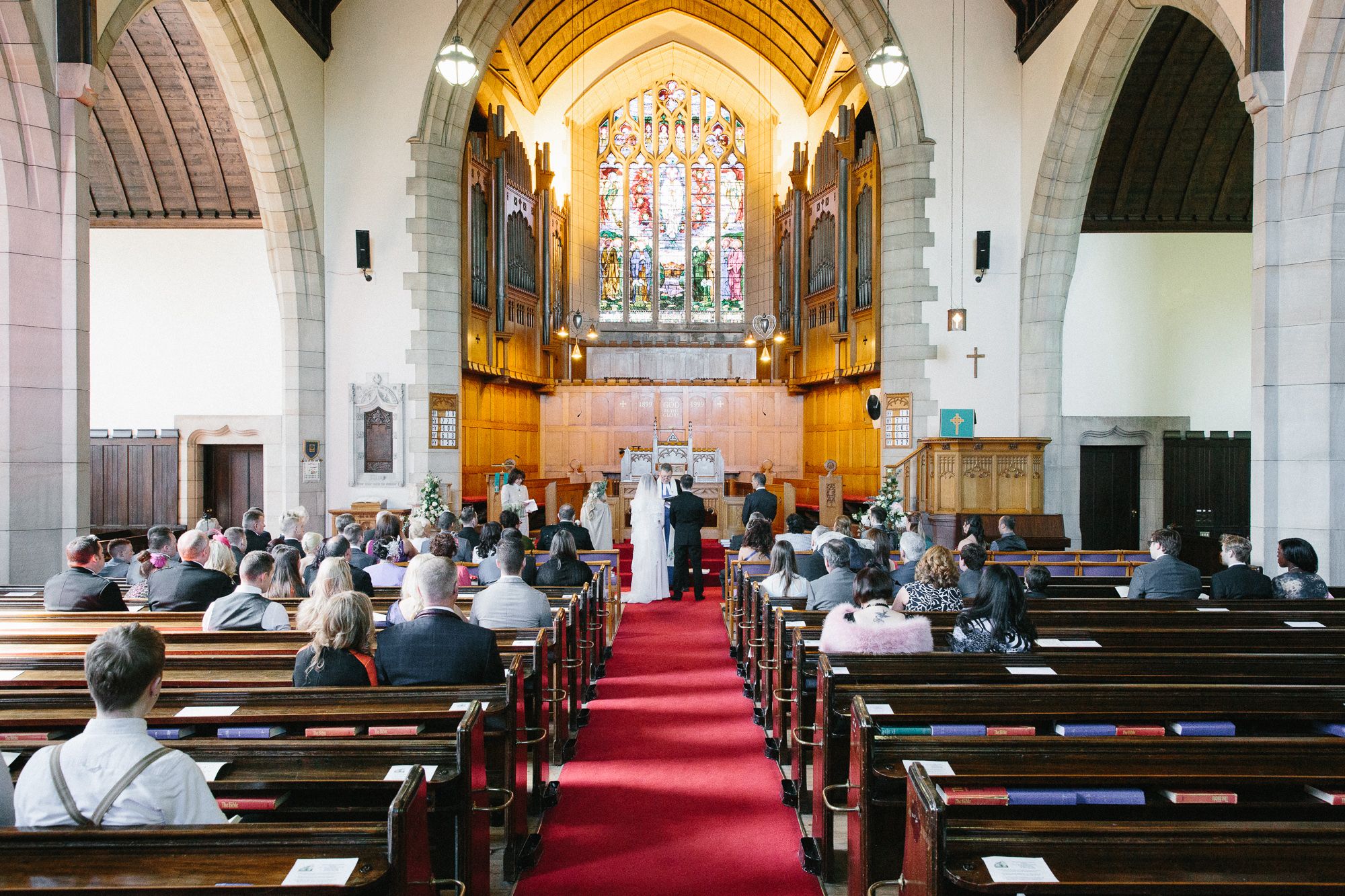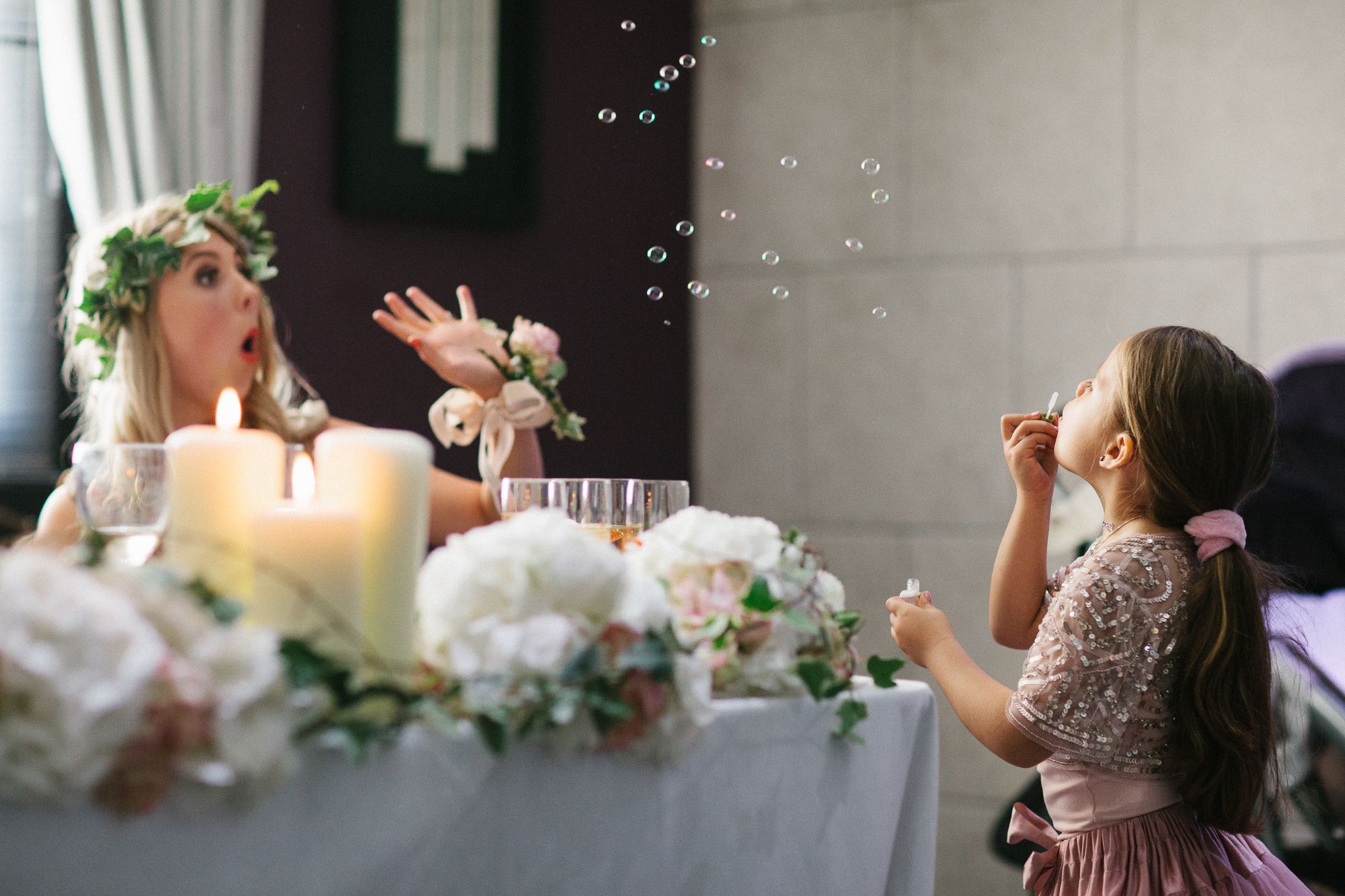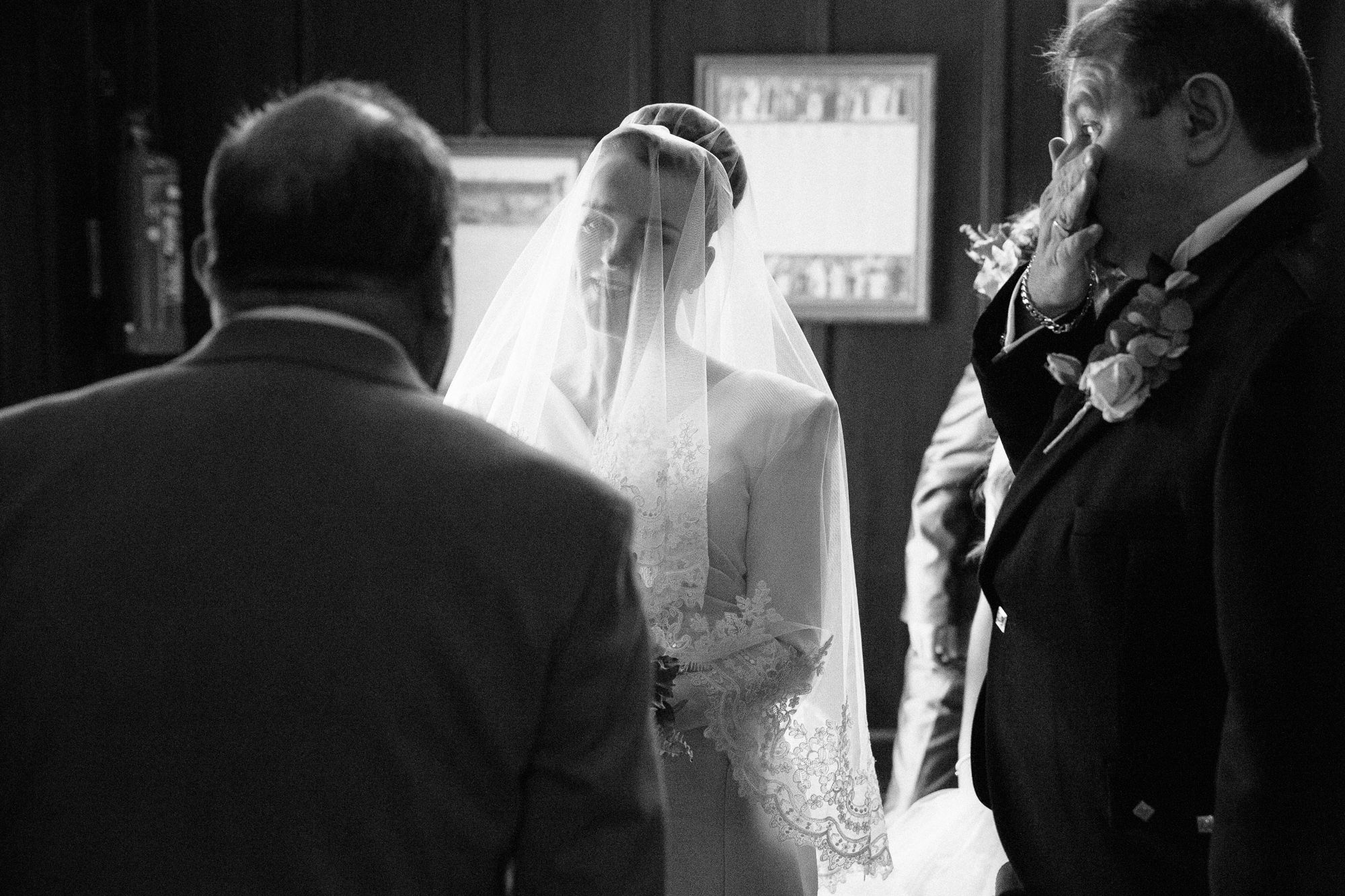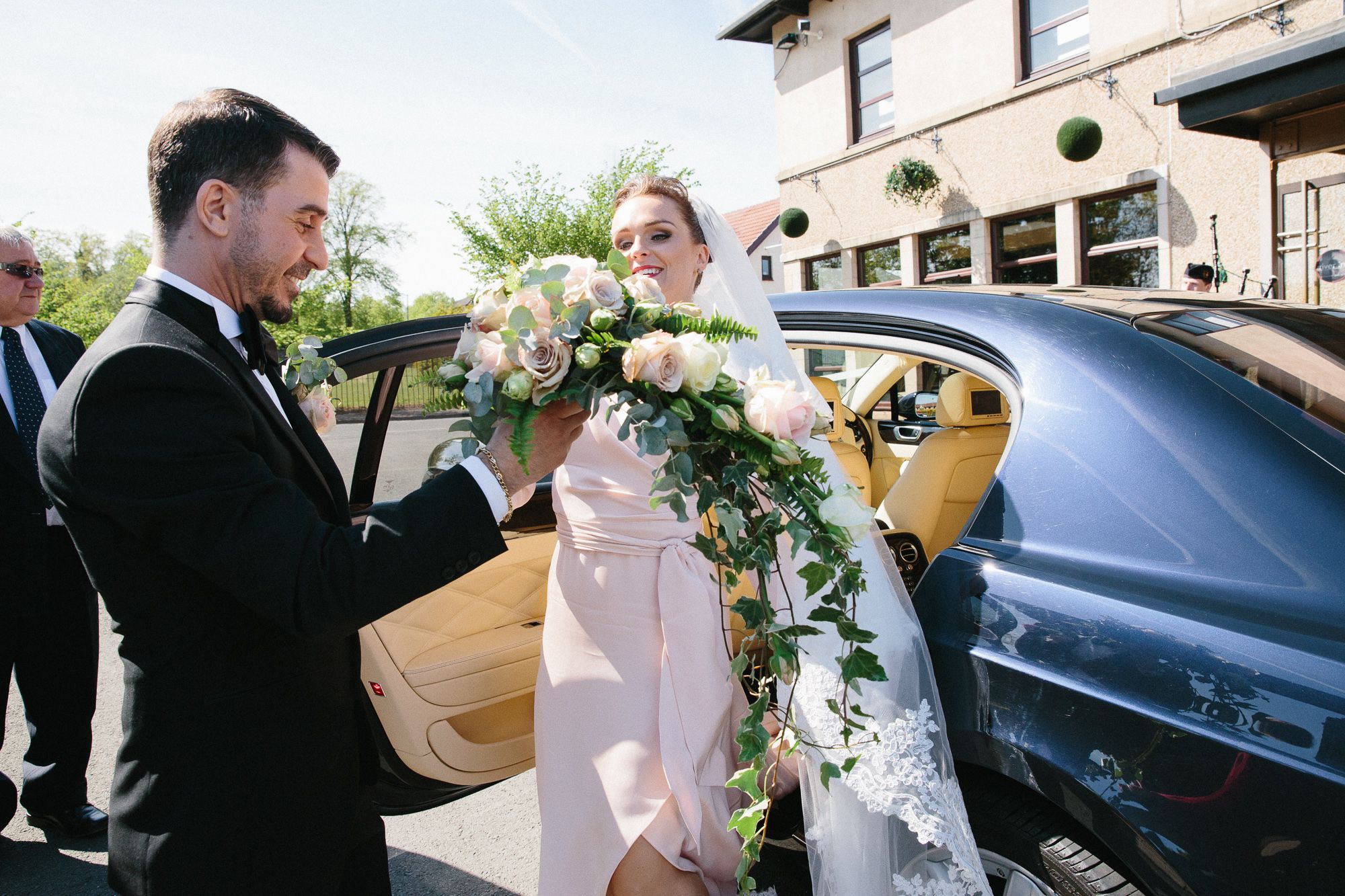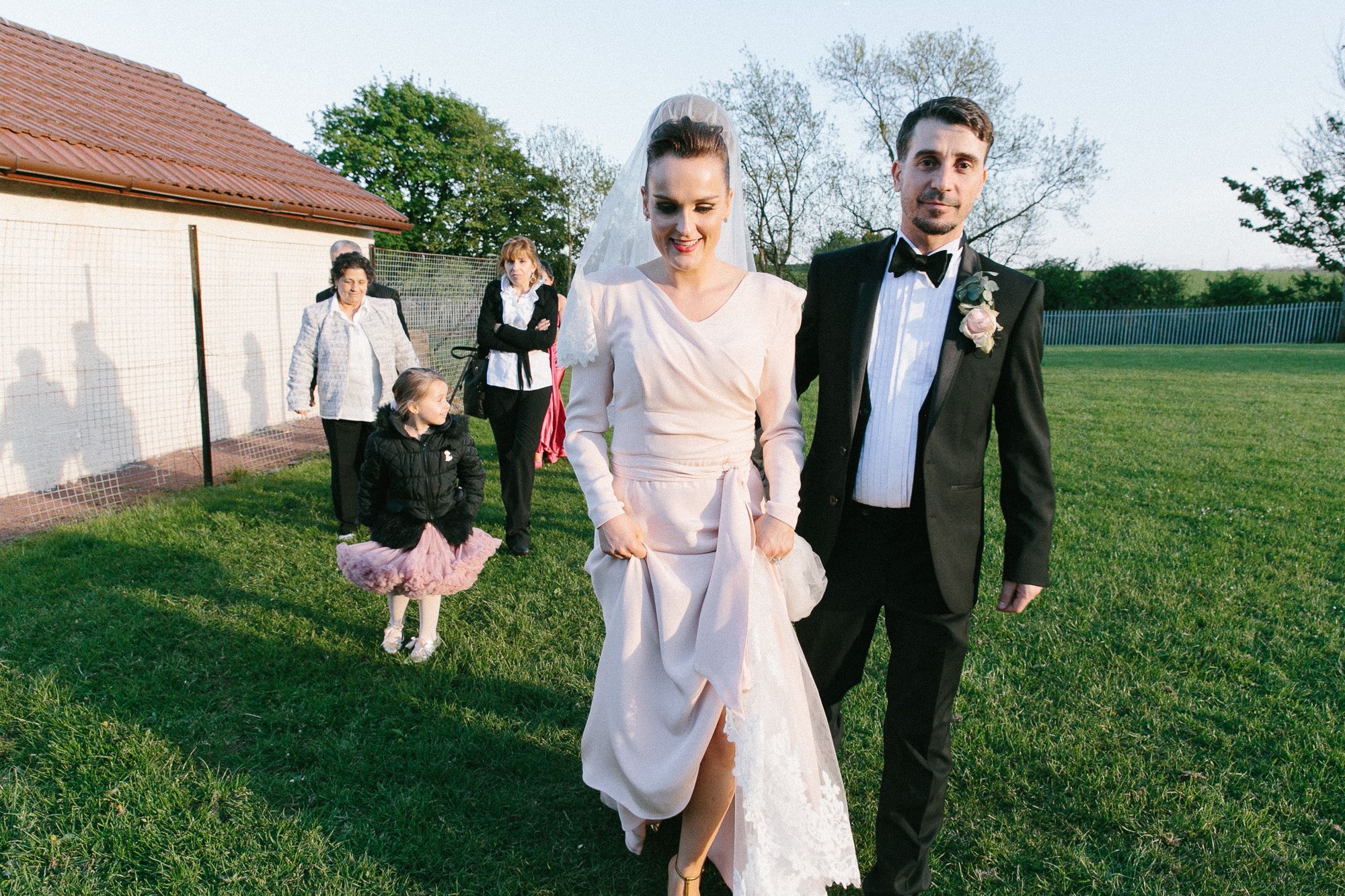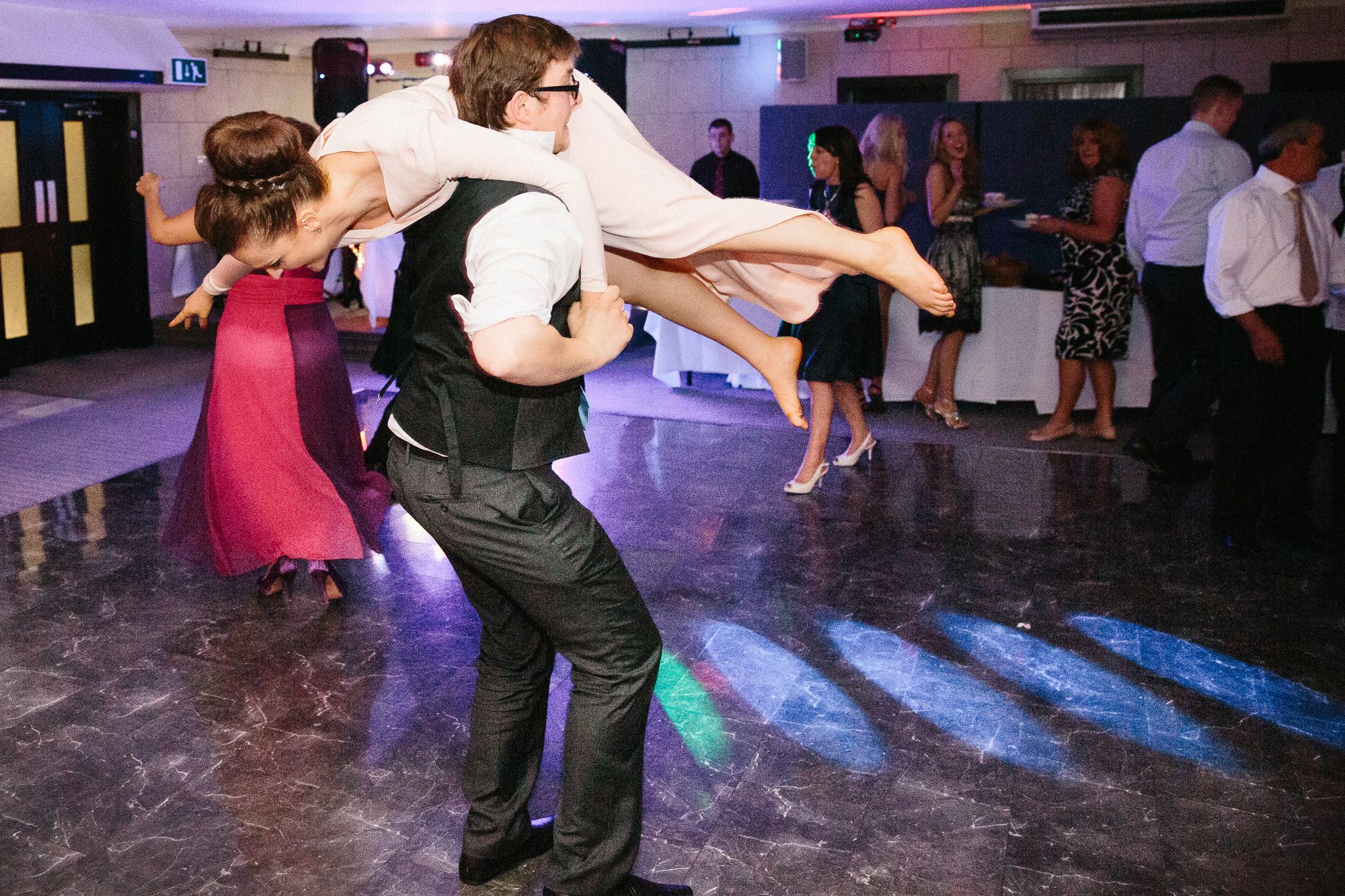 Later on, Ashley's dad took over the mixer table as the night's DJ, the carpets were rolled away to reveal a dancefloor and soon enough everyone was enjoying themselves, no one more than the bride herself who showed off her fantastic moves, much to the delight of her guests.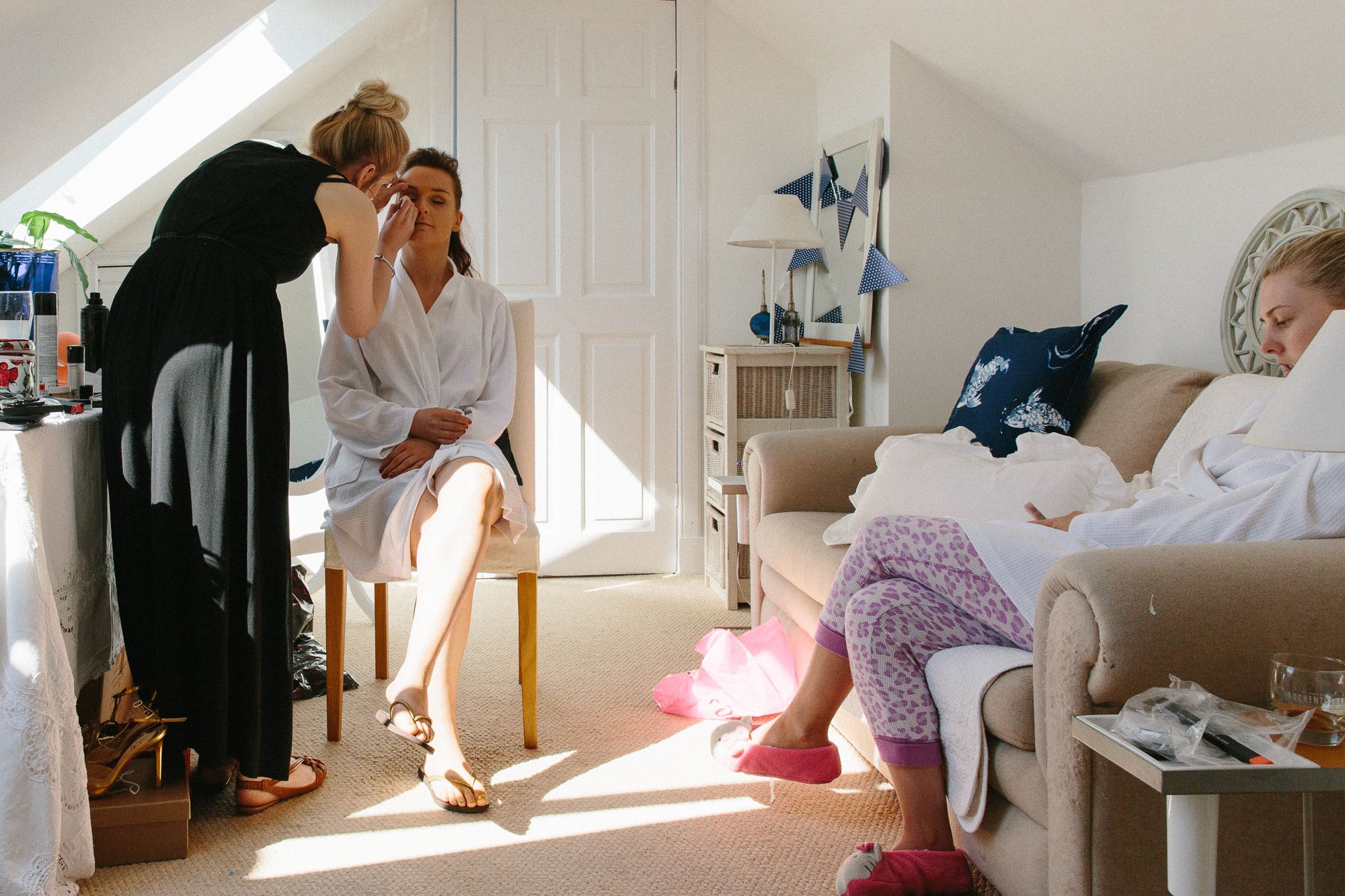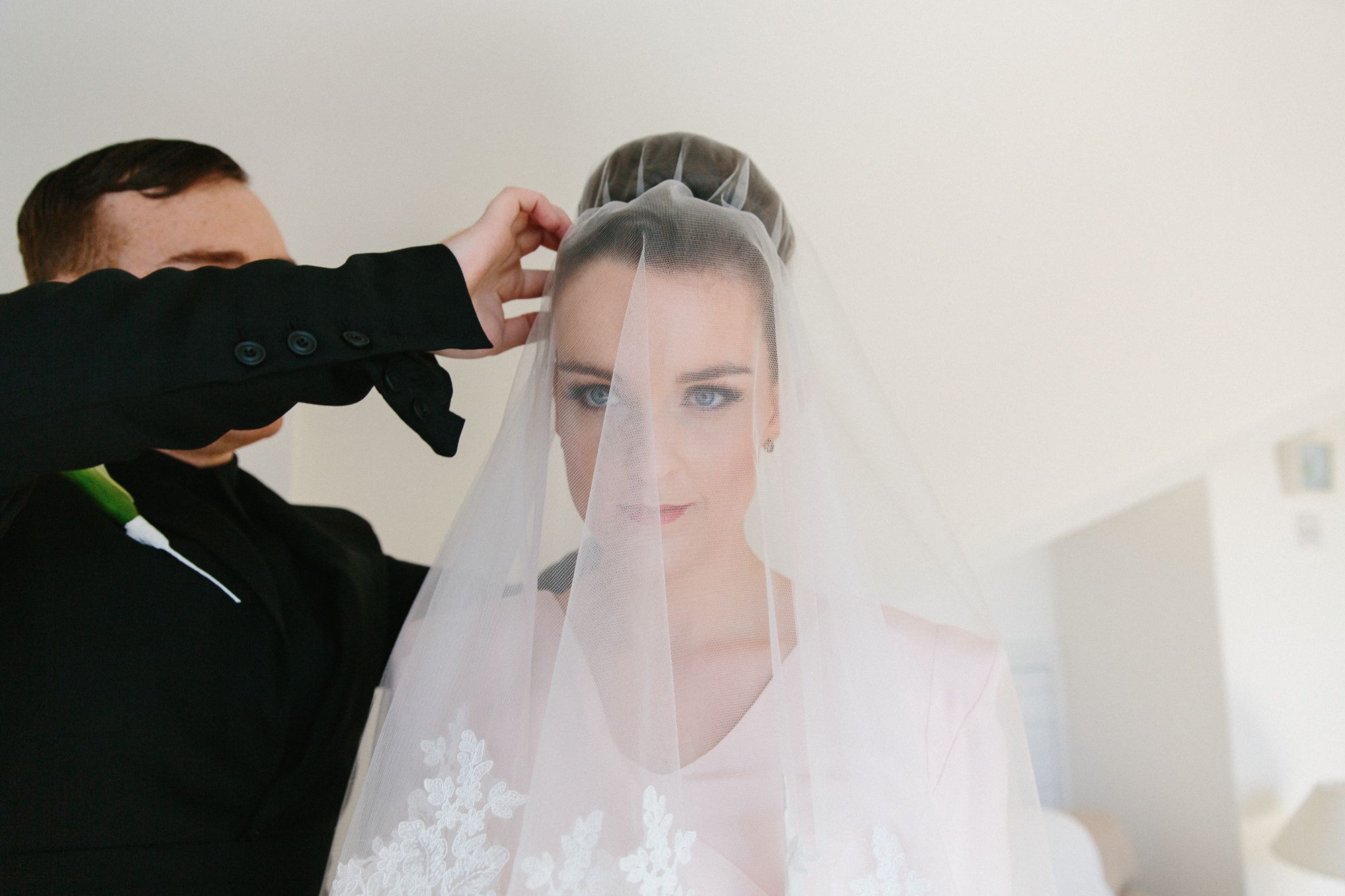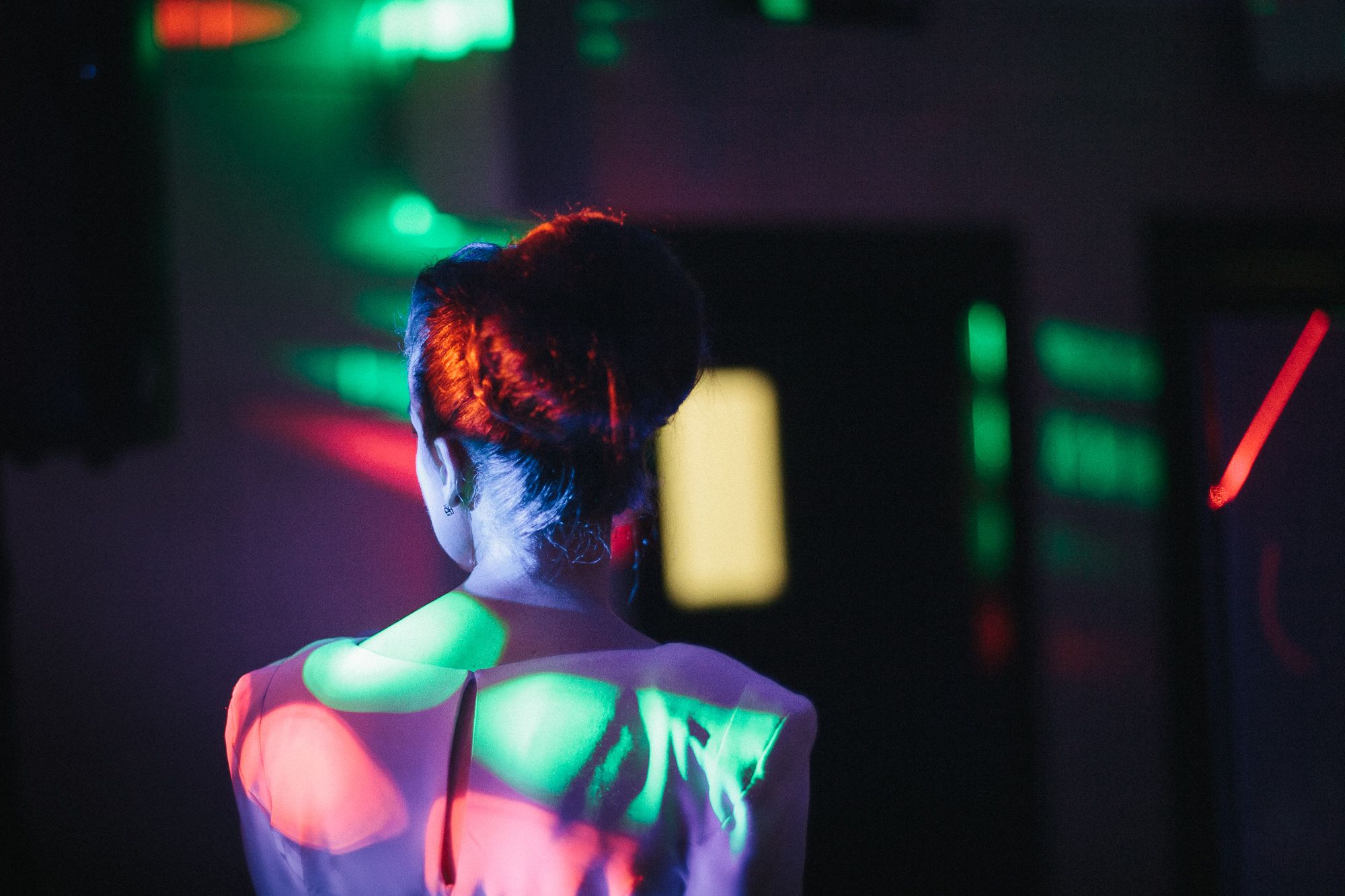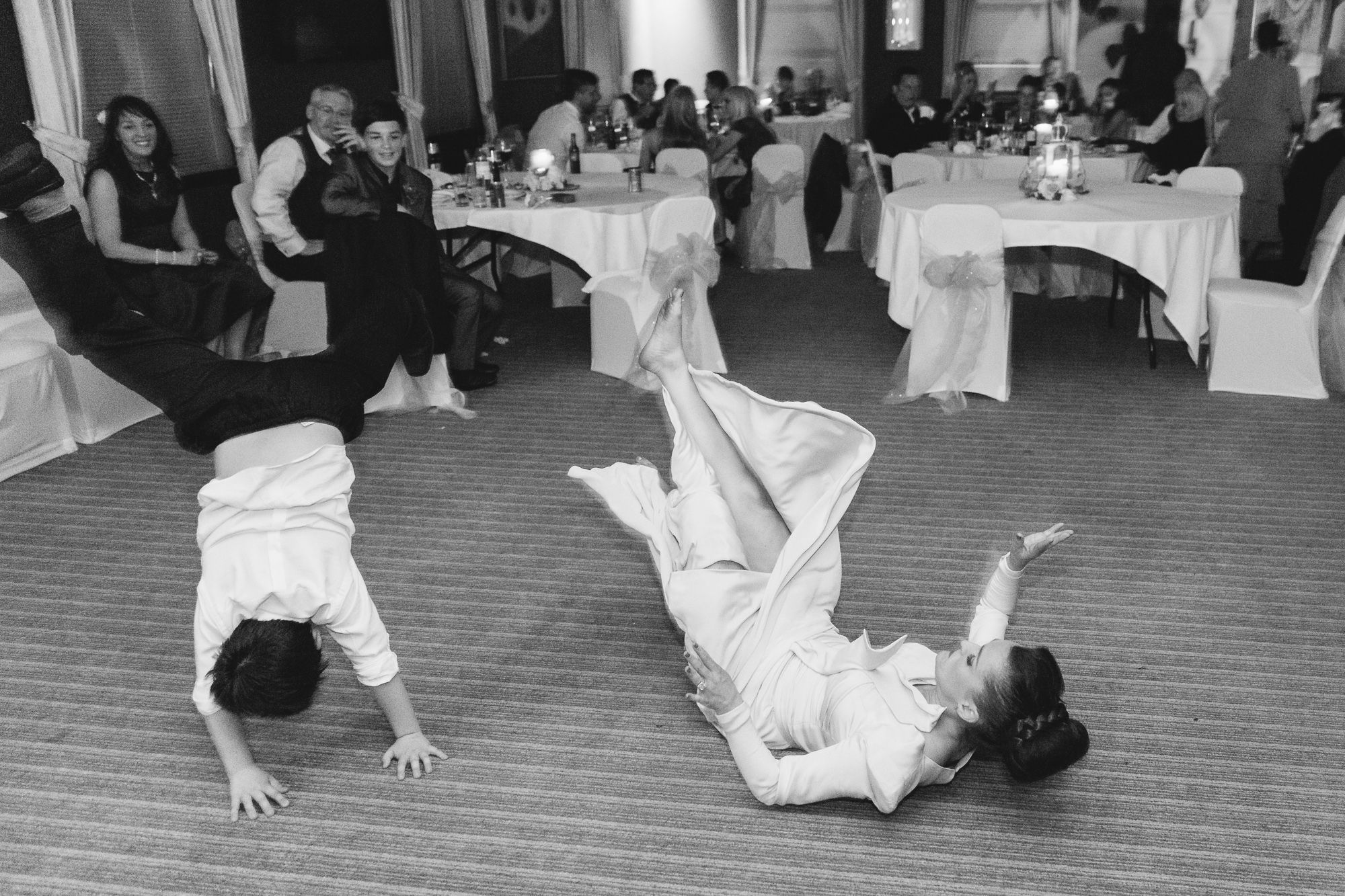 The wedding was a great success, filled with warmth and all guests from old to young had a wonderful time together. Thanks to the lovely couple and their artistic family who gave this Glasgow wedding its unique and lively feel. Thank you Ashley and Mino for having me as your wedding photographer.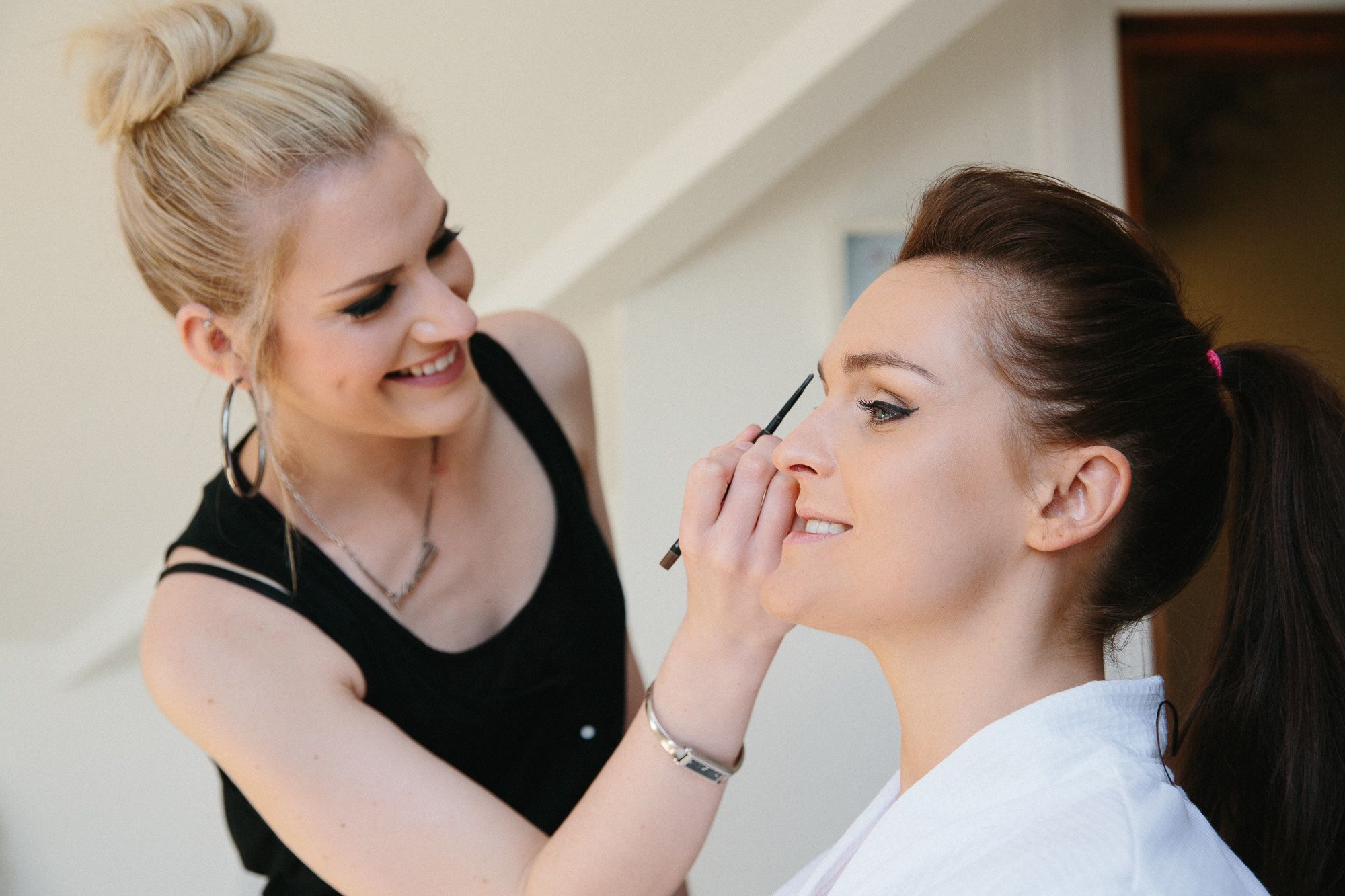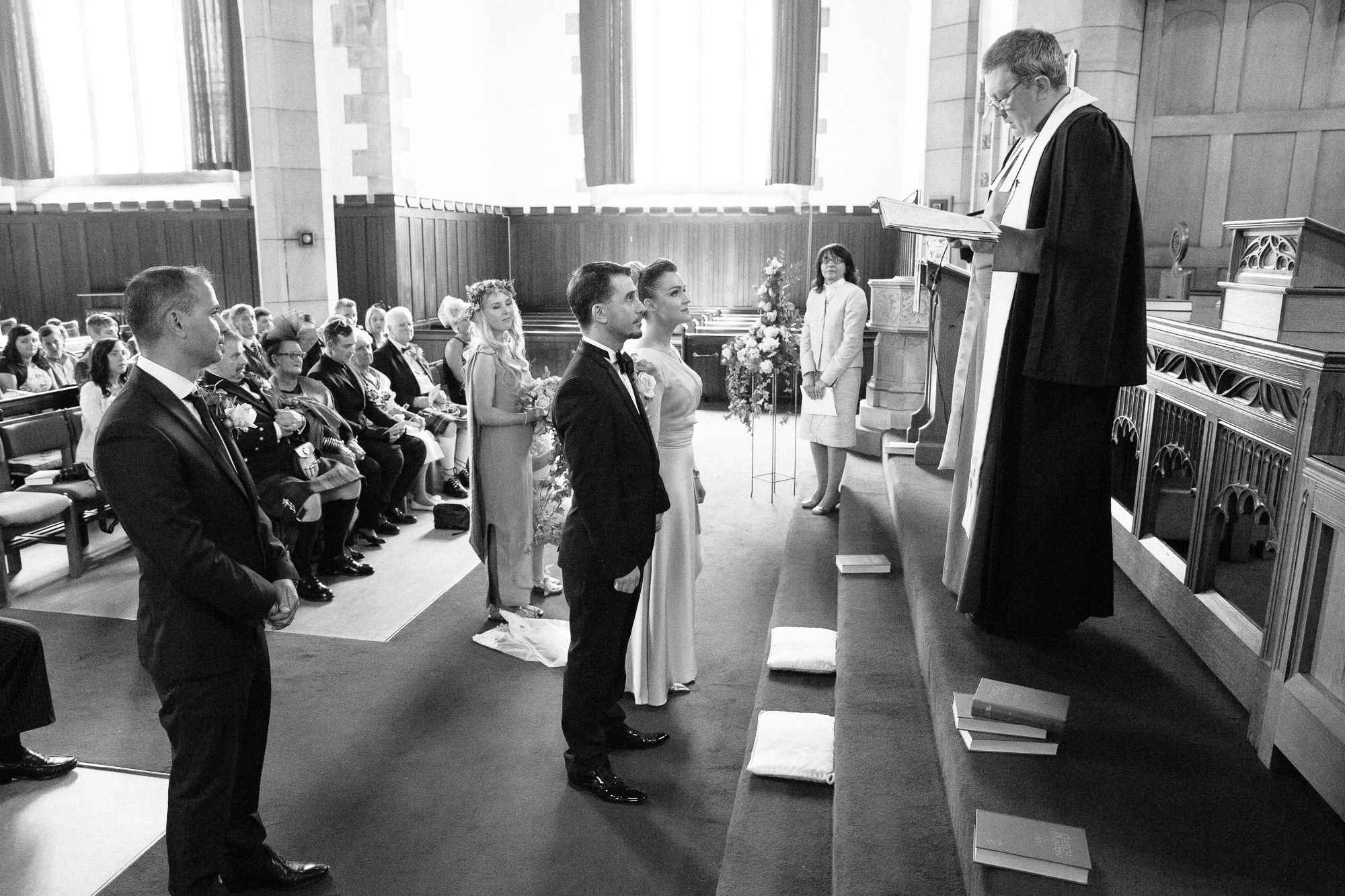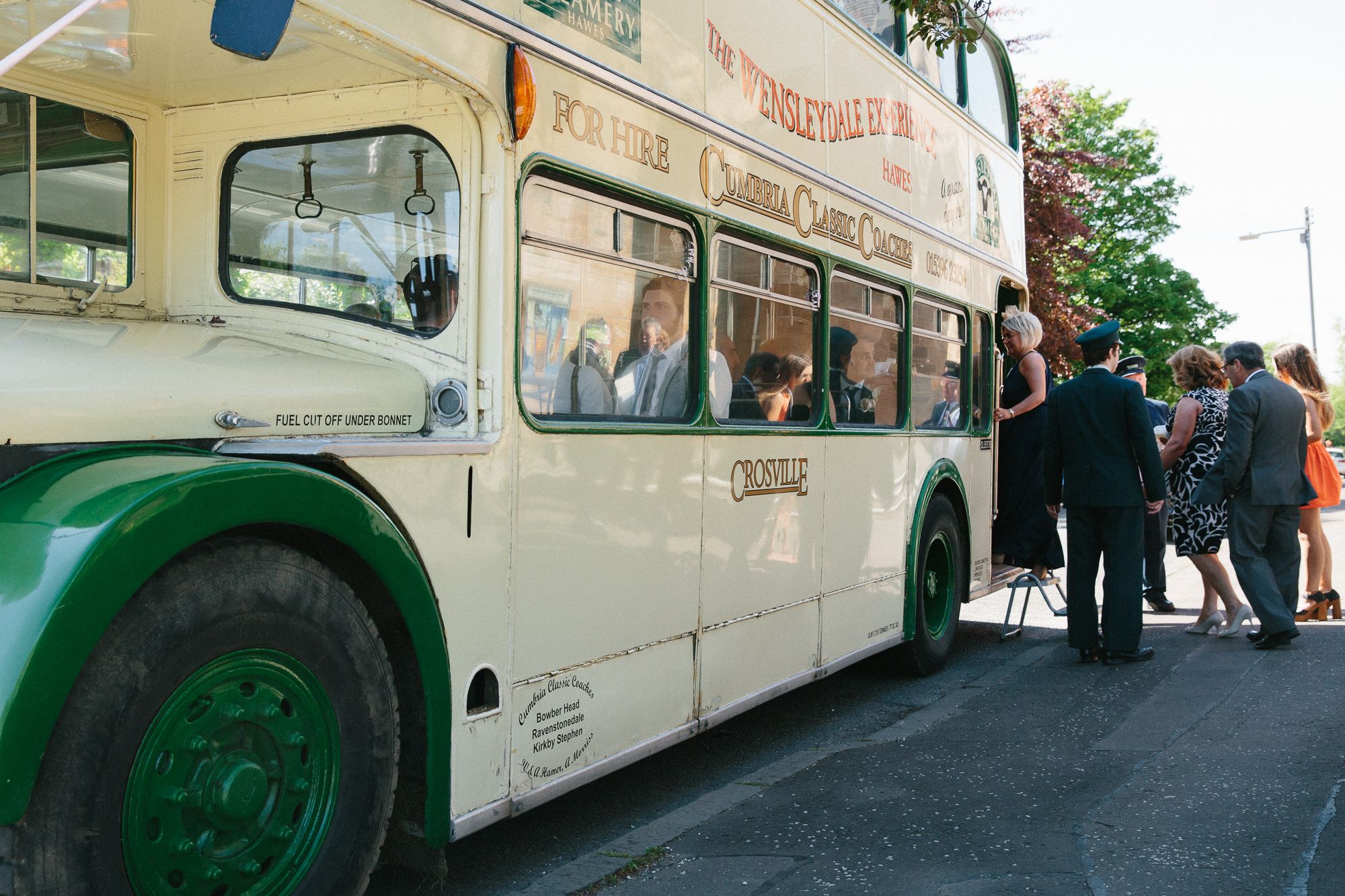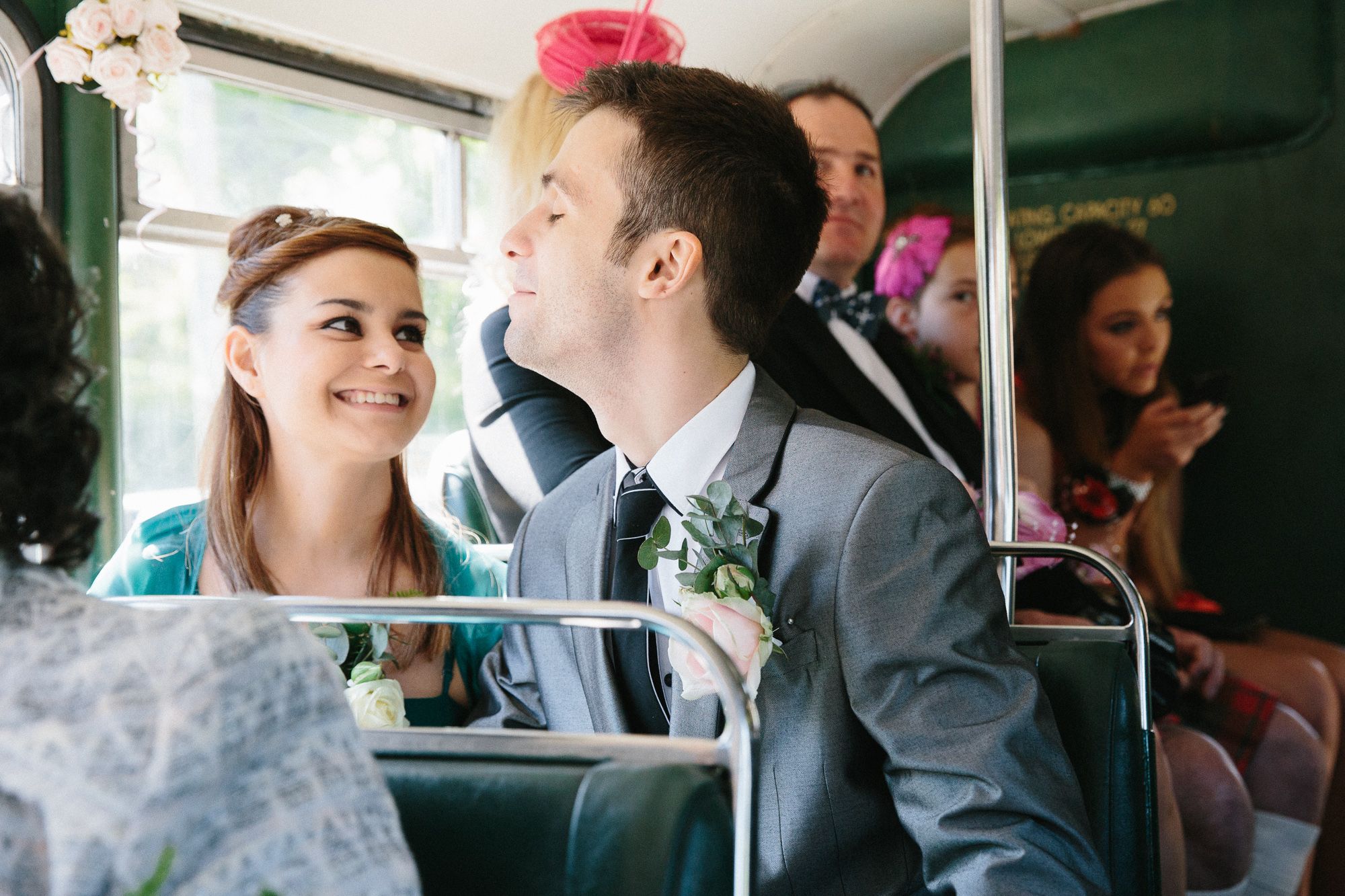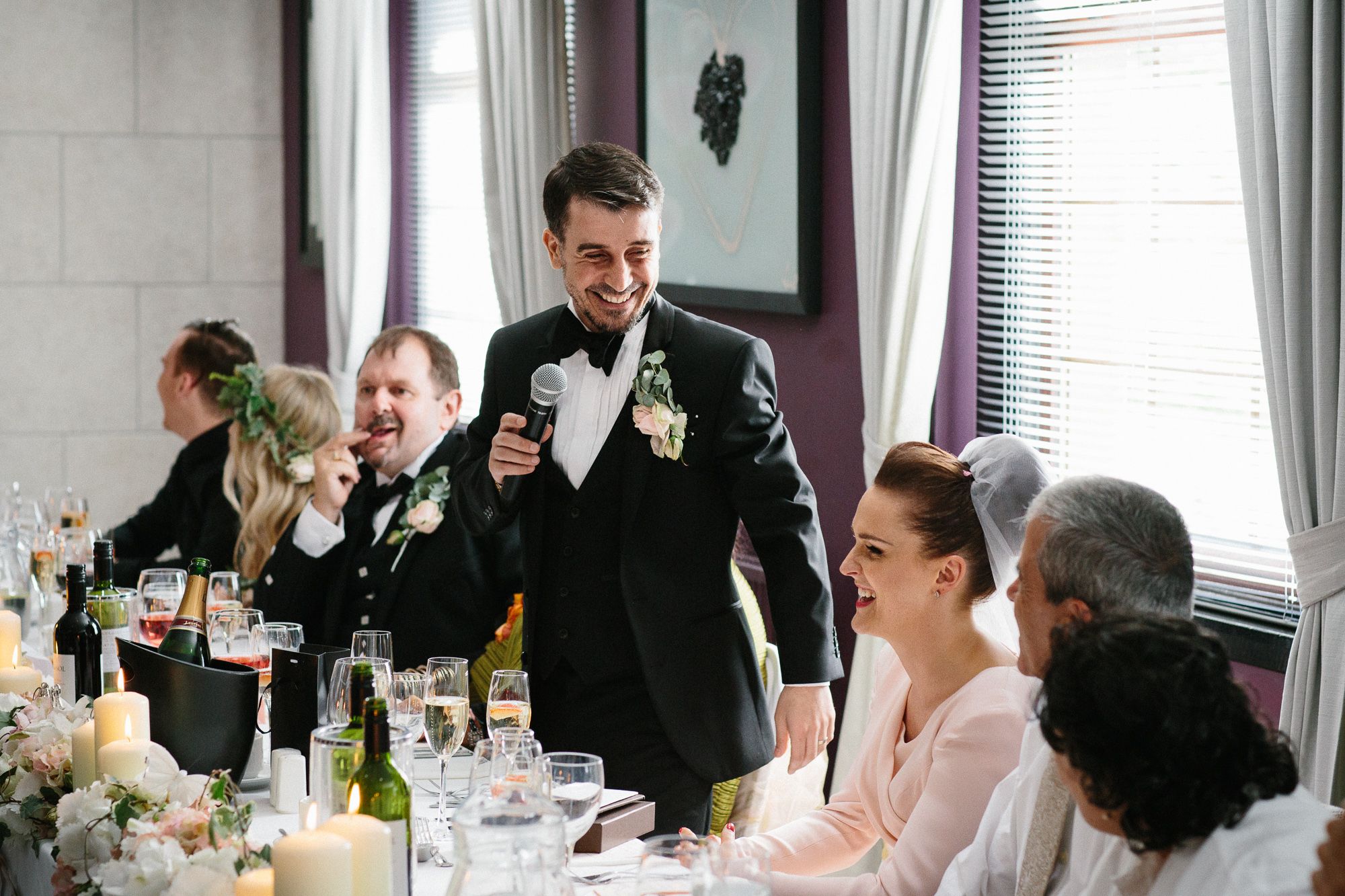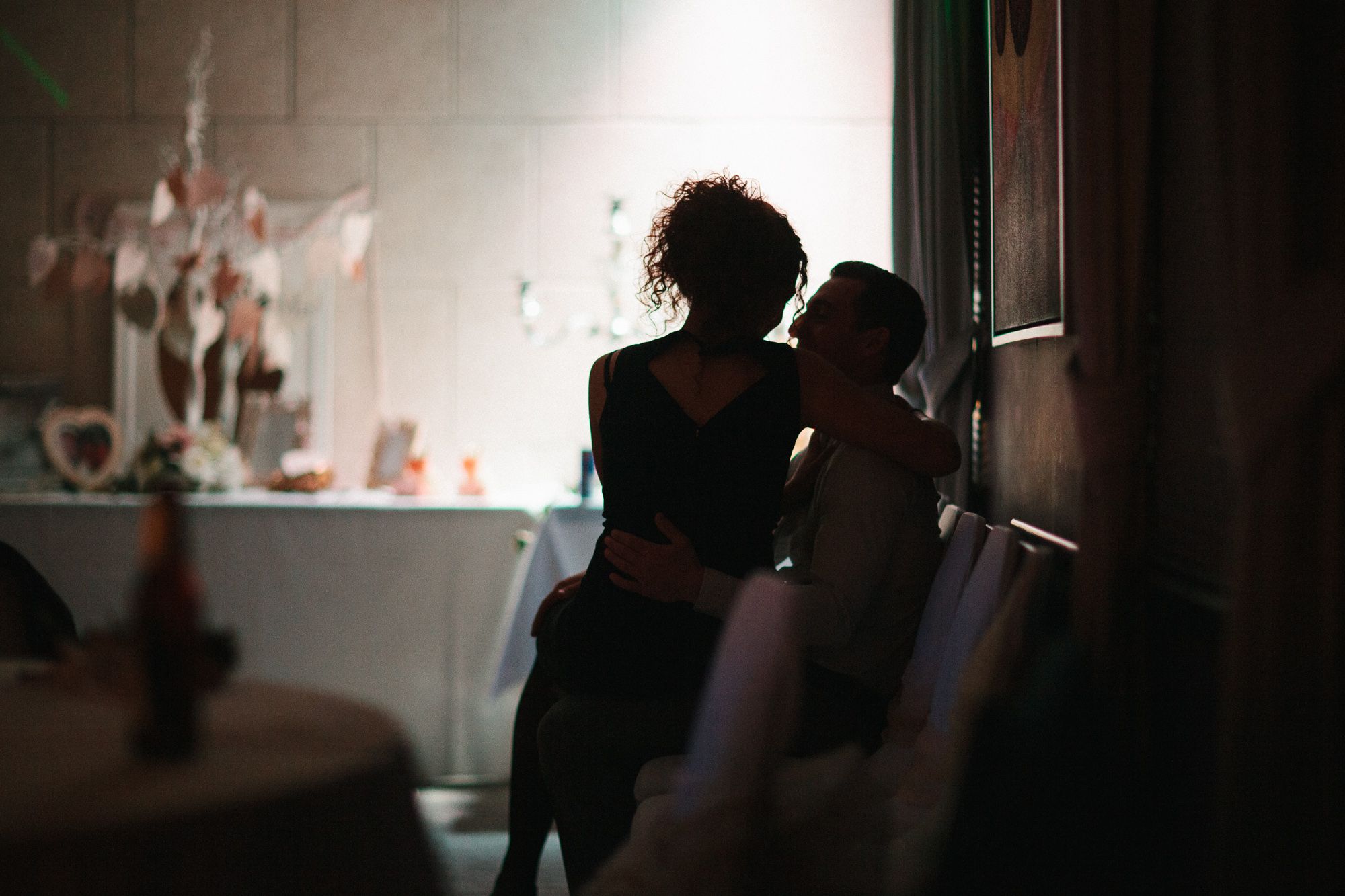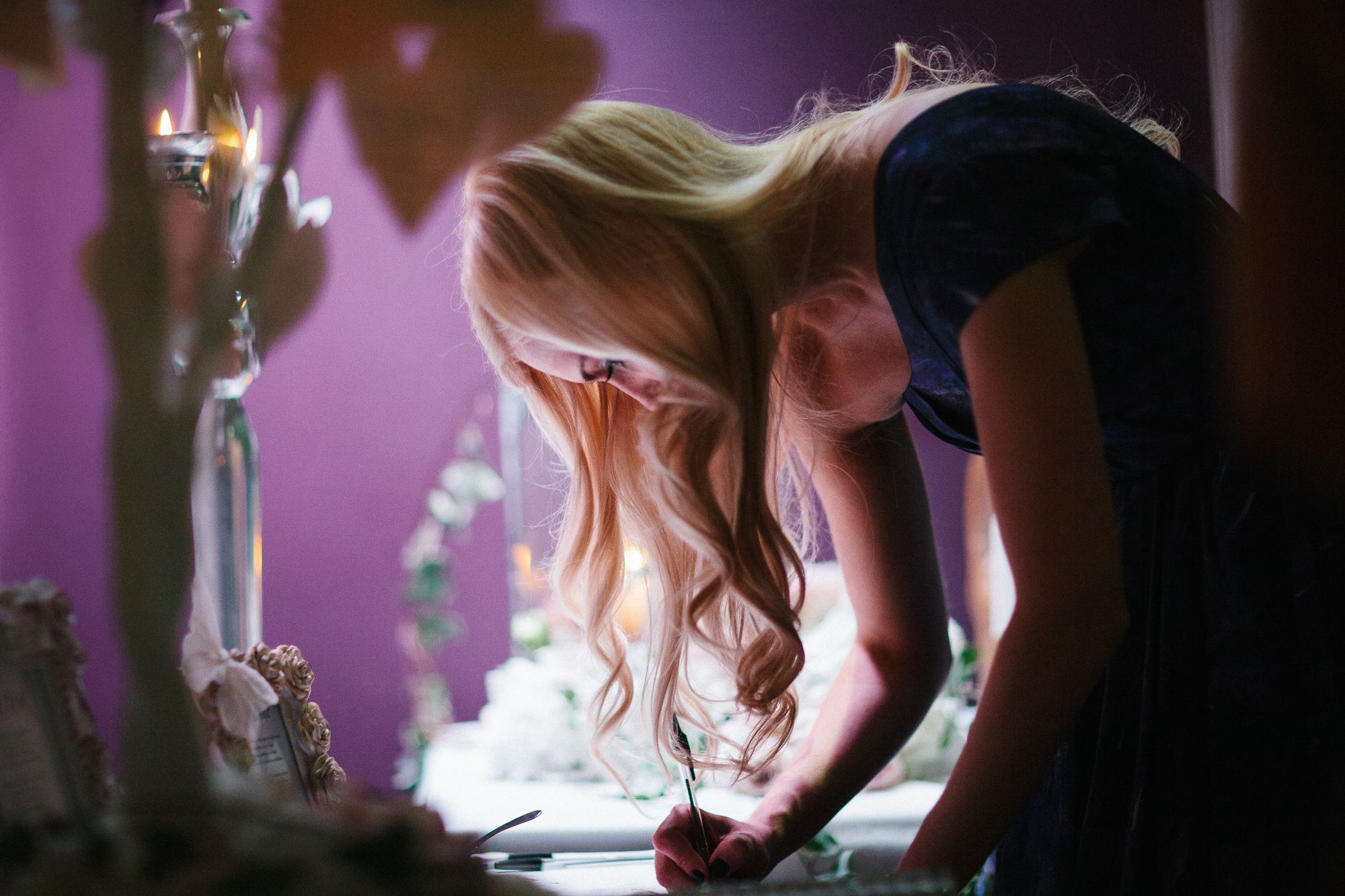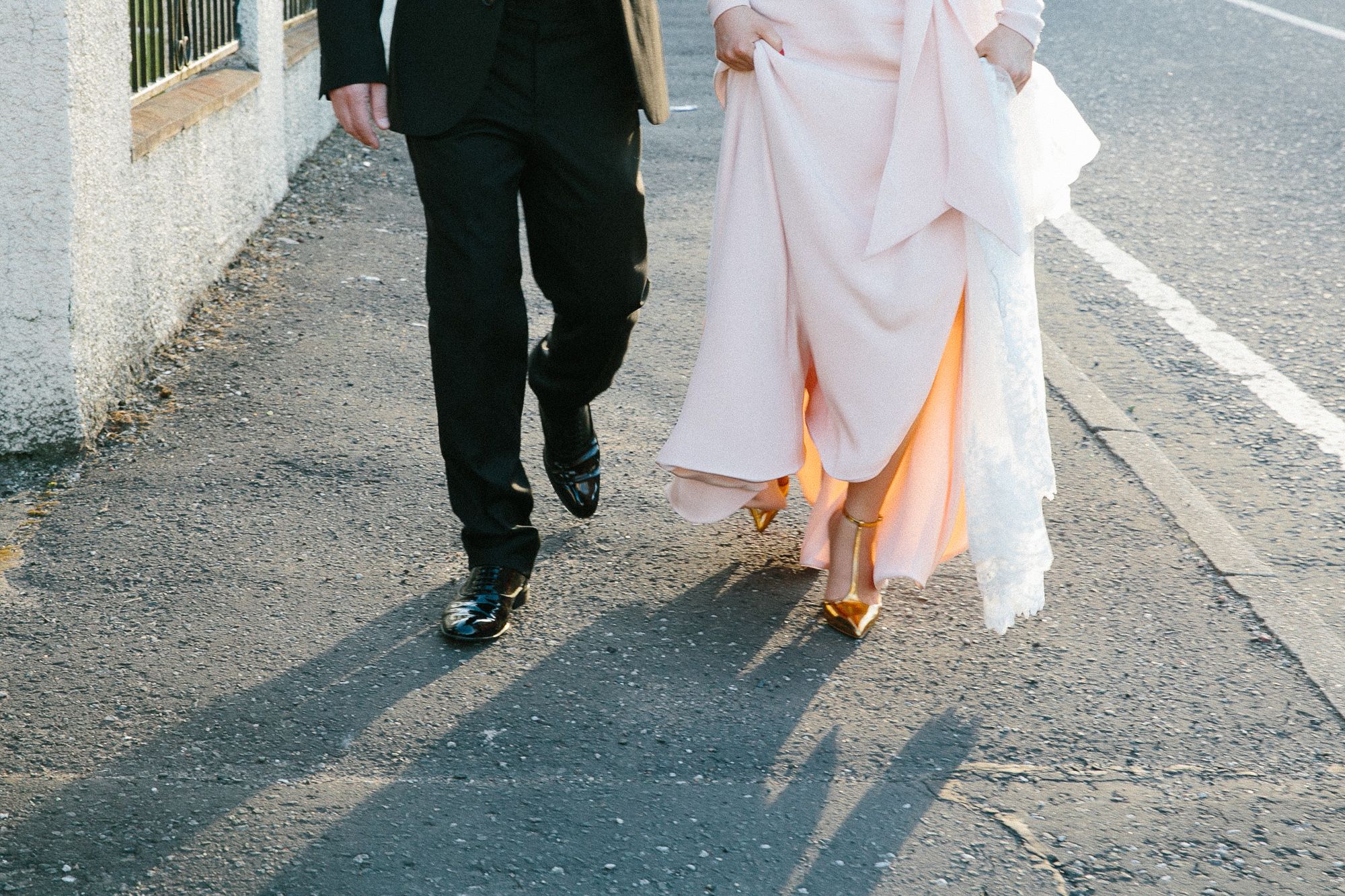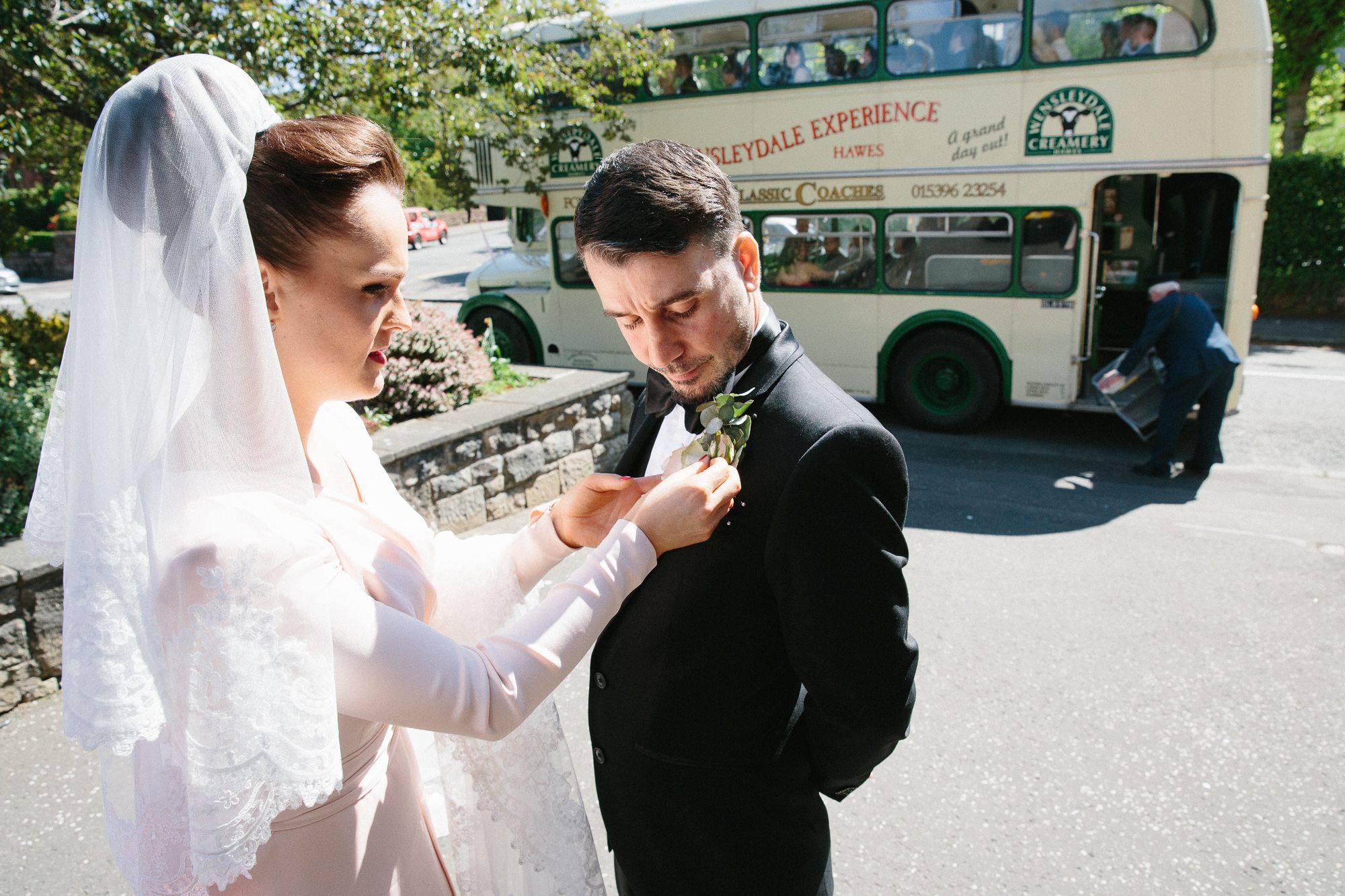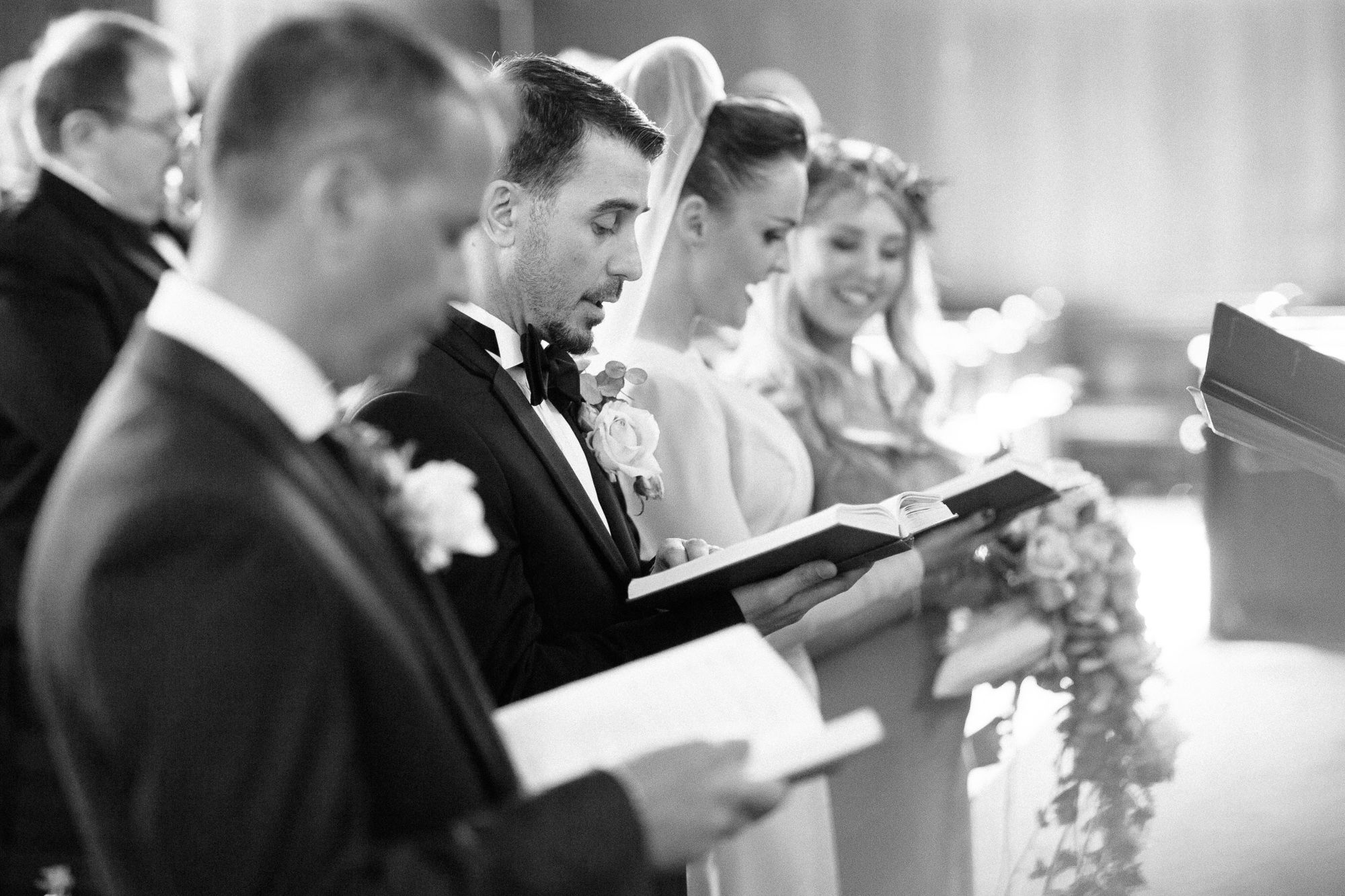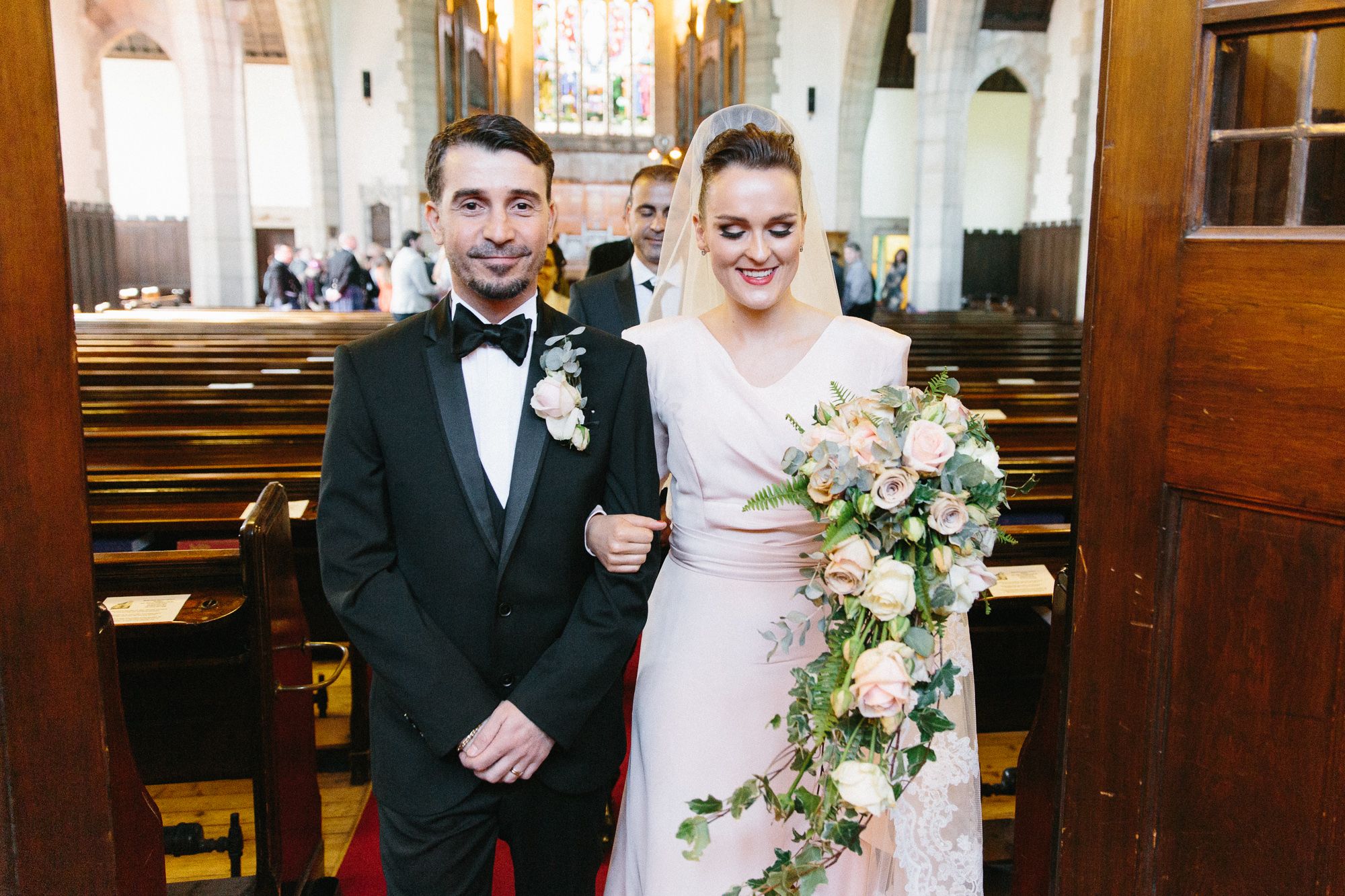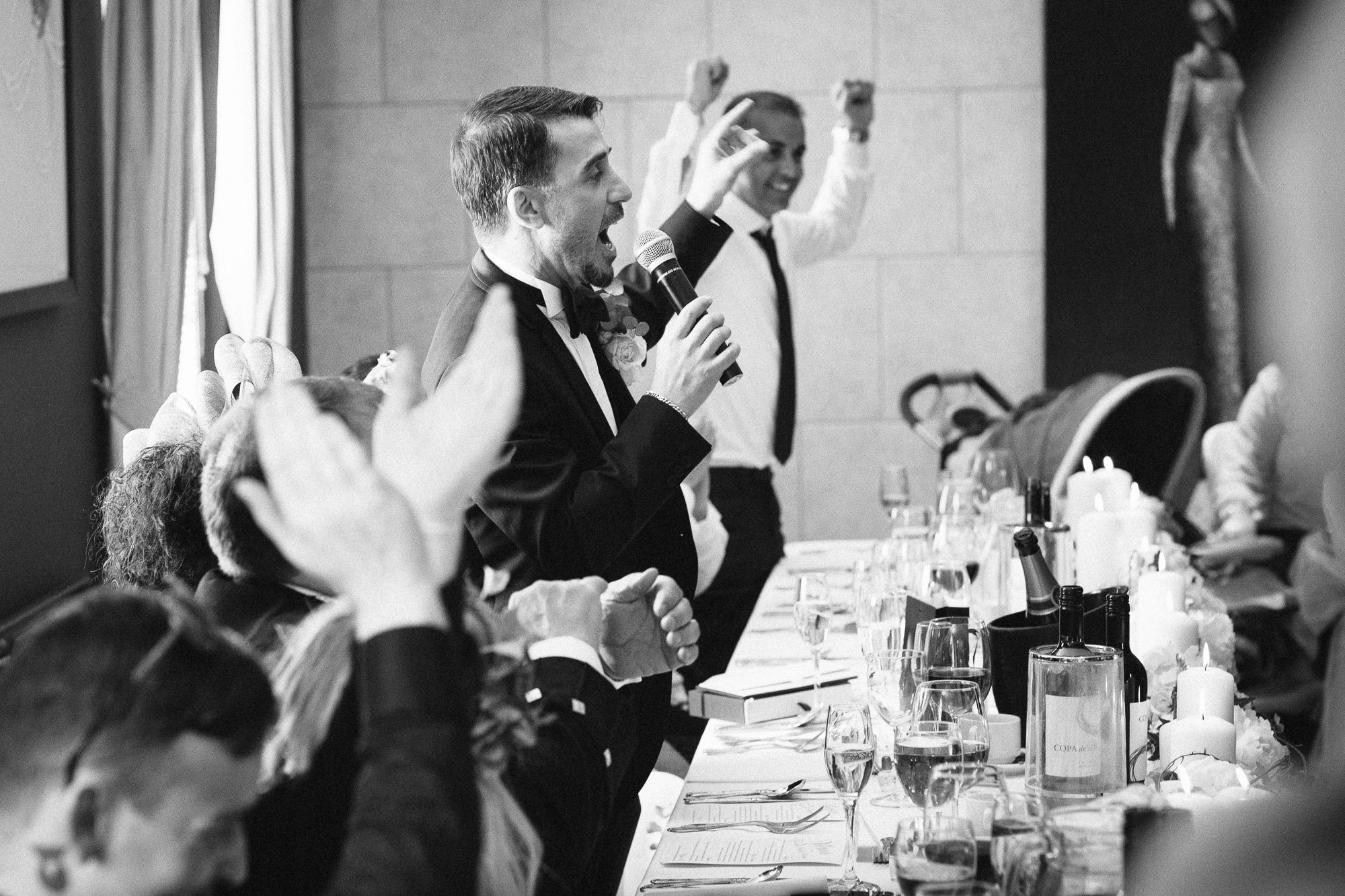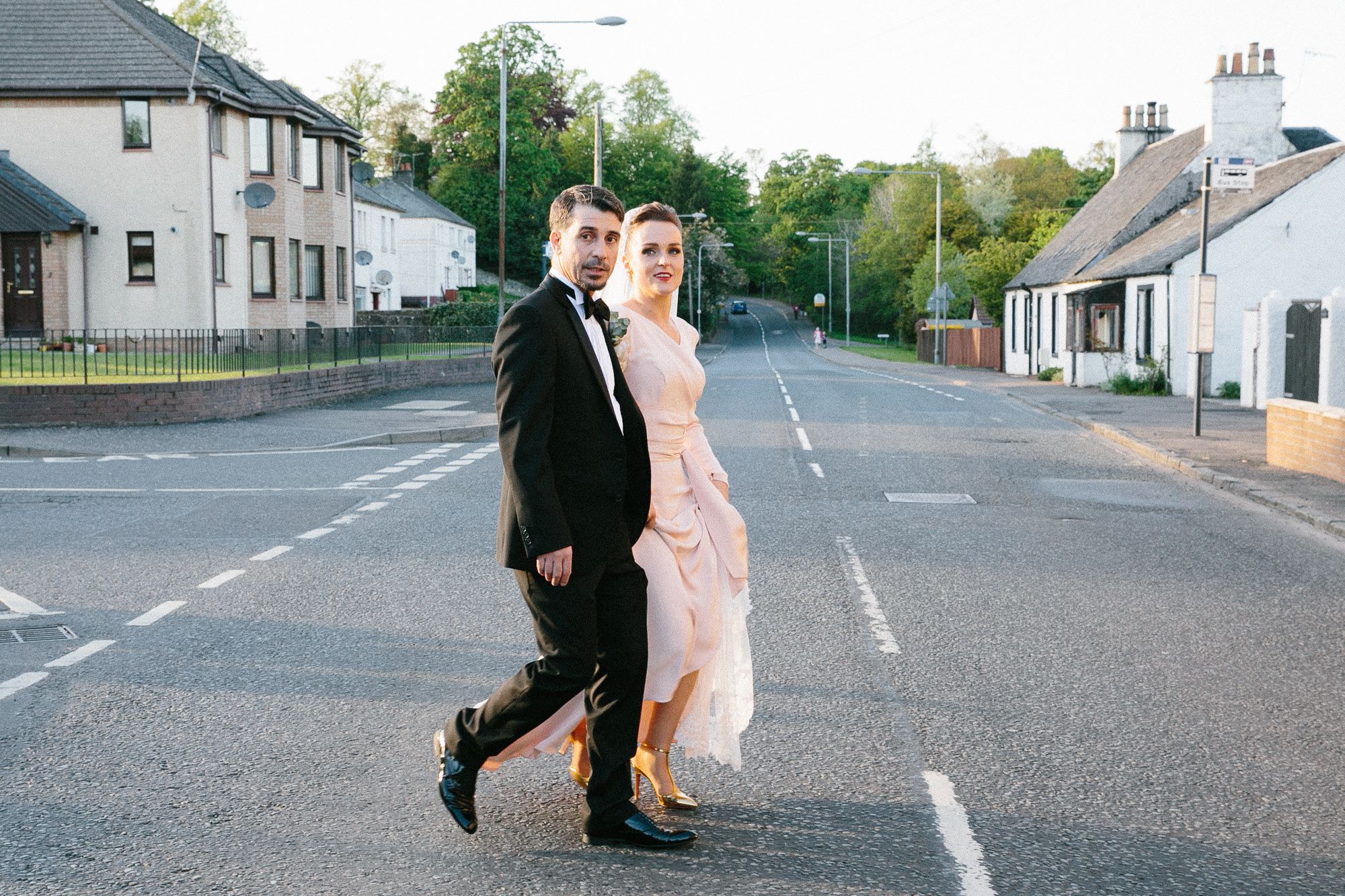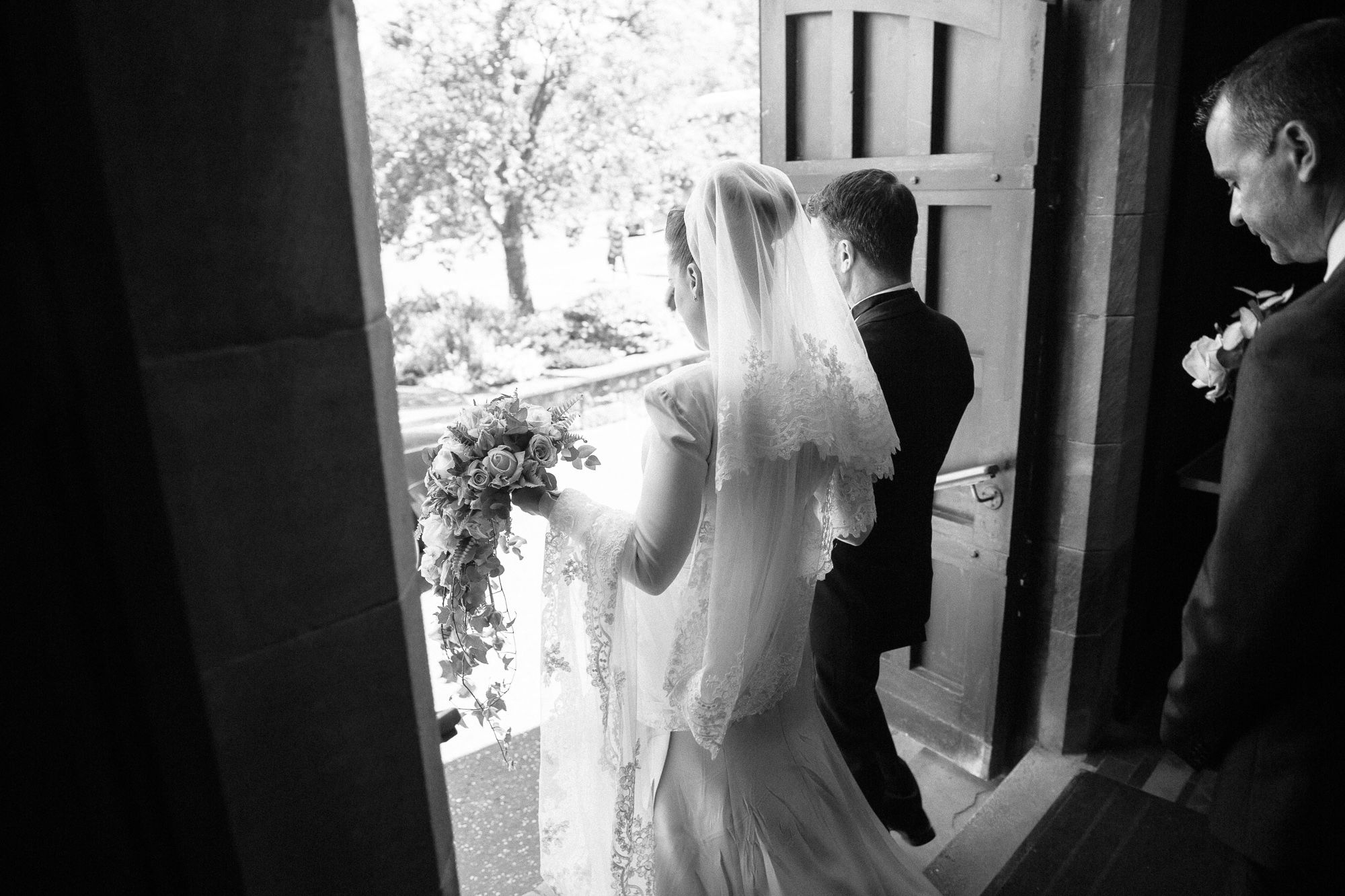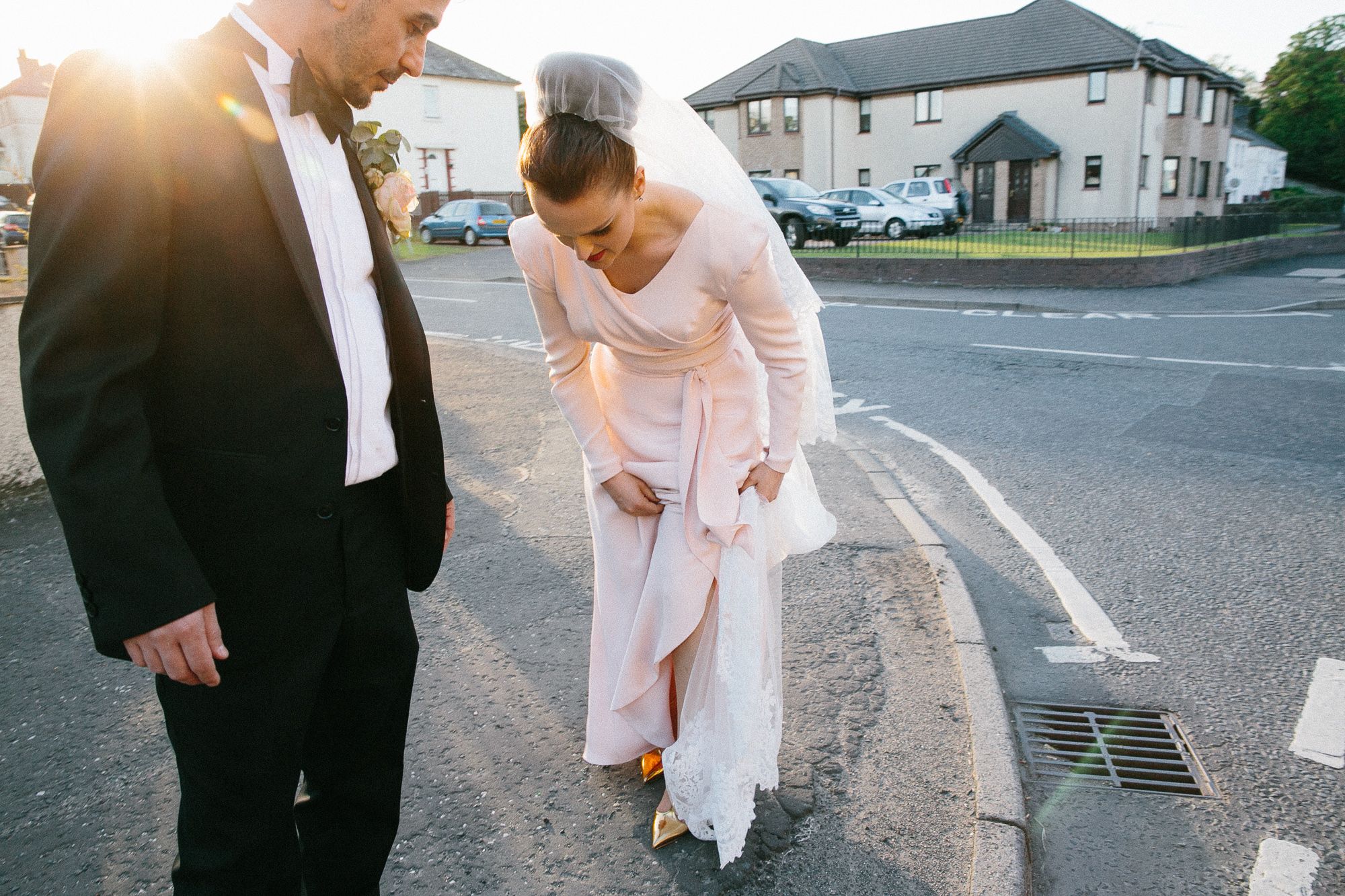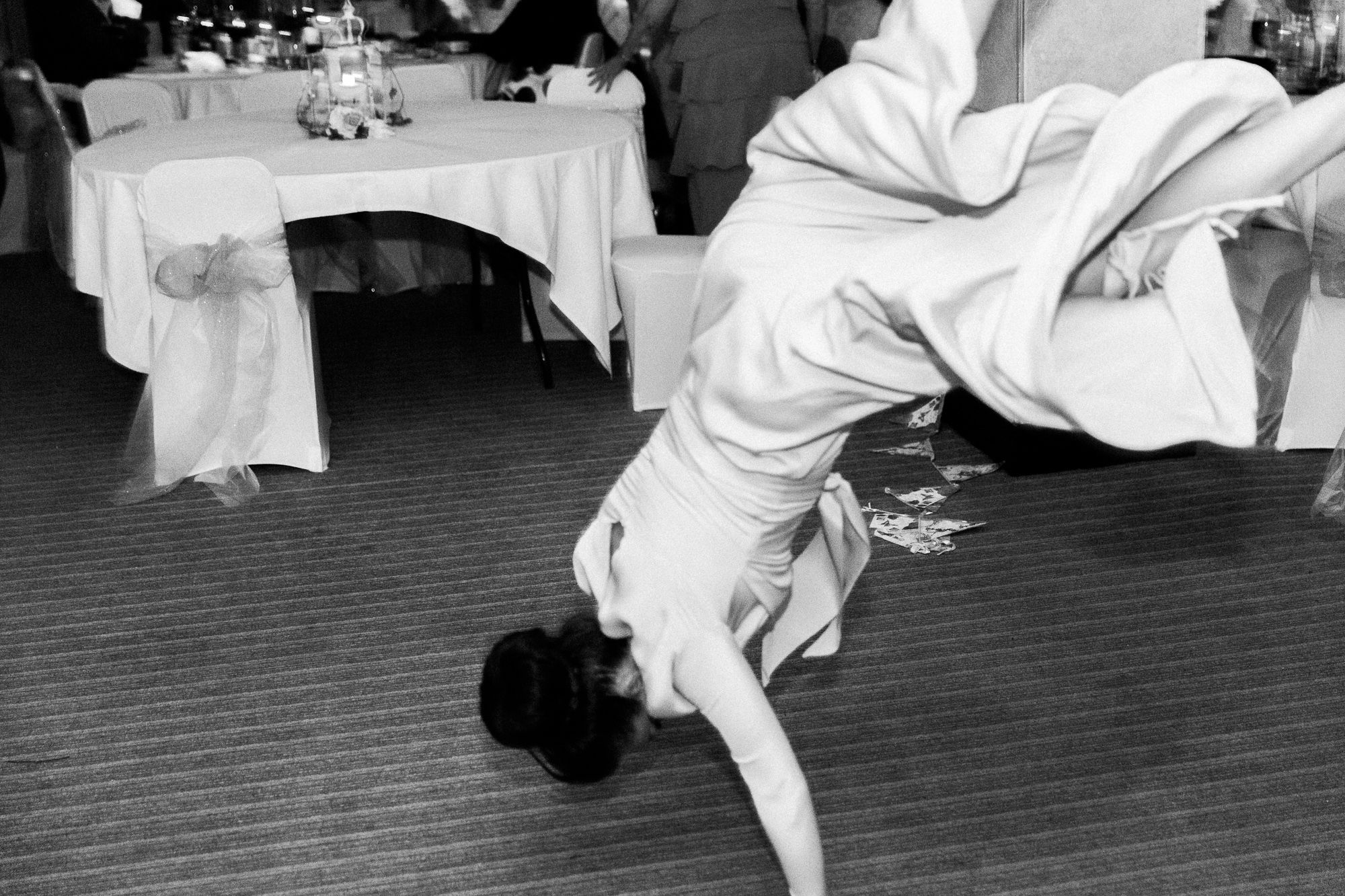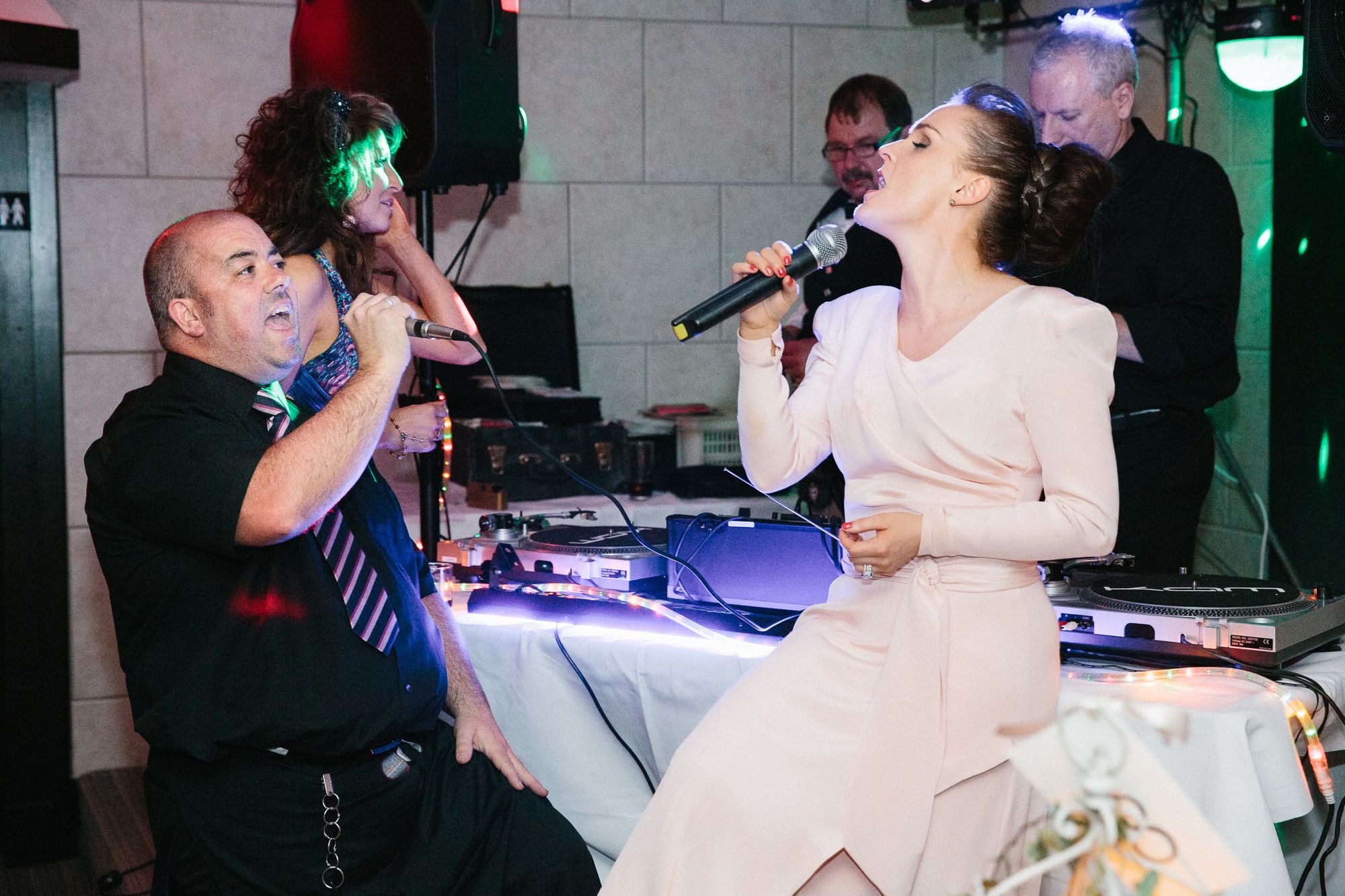 Glasgow Wedding Photography – Ashley and Mino
Style: Reportage wedding photography
Bridal preparation: Beith near Glasgow
Wedding ceremony: Newlands Church South, Glasgow
Wedding reception: The River Inn, Crosslee near Glasgow