Summer wedding at Mar Lodge Estate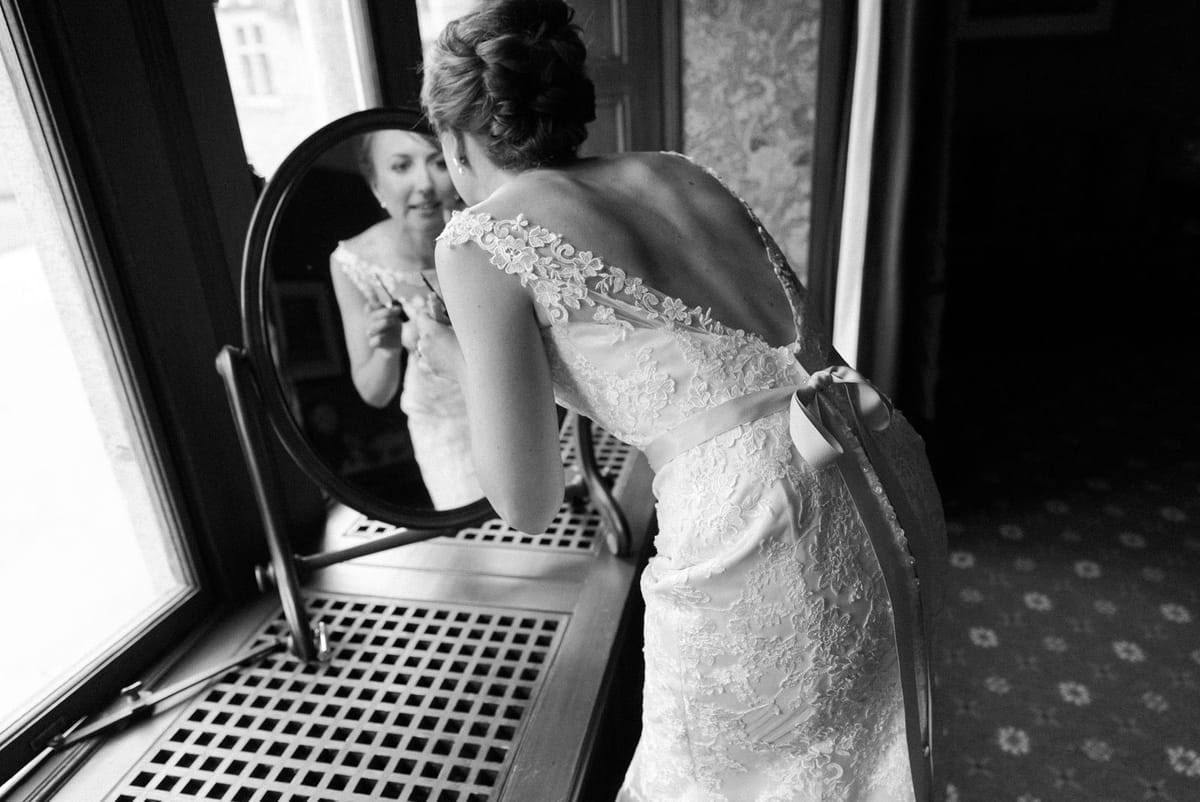 When you think of Scotland, what usually comes to mind is plenty of tartan, thistles, bagpipes, stags, and a spot of rain. Yet most modern brides and grooms generally break with these traditions nowadays (except for the rain – that's always there!) Not so Alex and Ally, who married at the stunning Mar Lodge Estate one July. As far as Aberdeenshire weddings go, this was the epitome of Scottish love. There was an abundance of local flowers, tartan everywhere you looked, and yes – that rain – though it dissipated quickly not least because our couple shone so brightly themselves.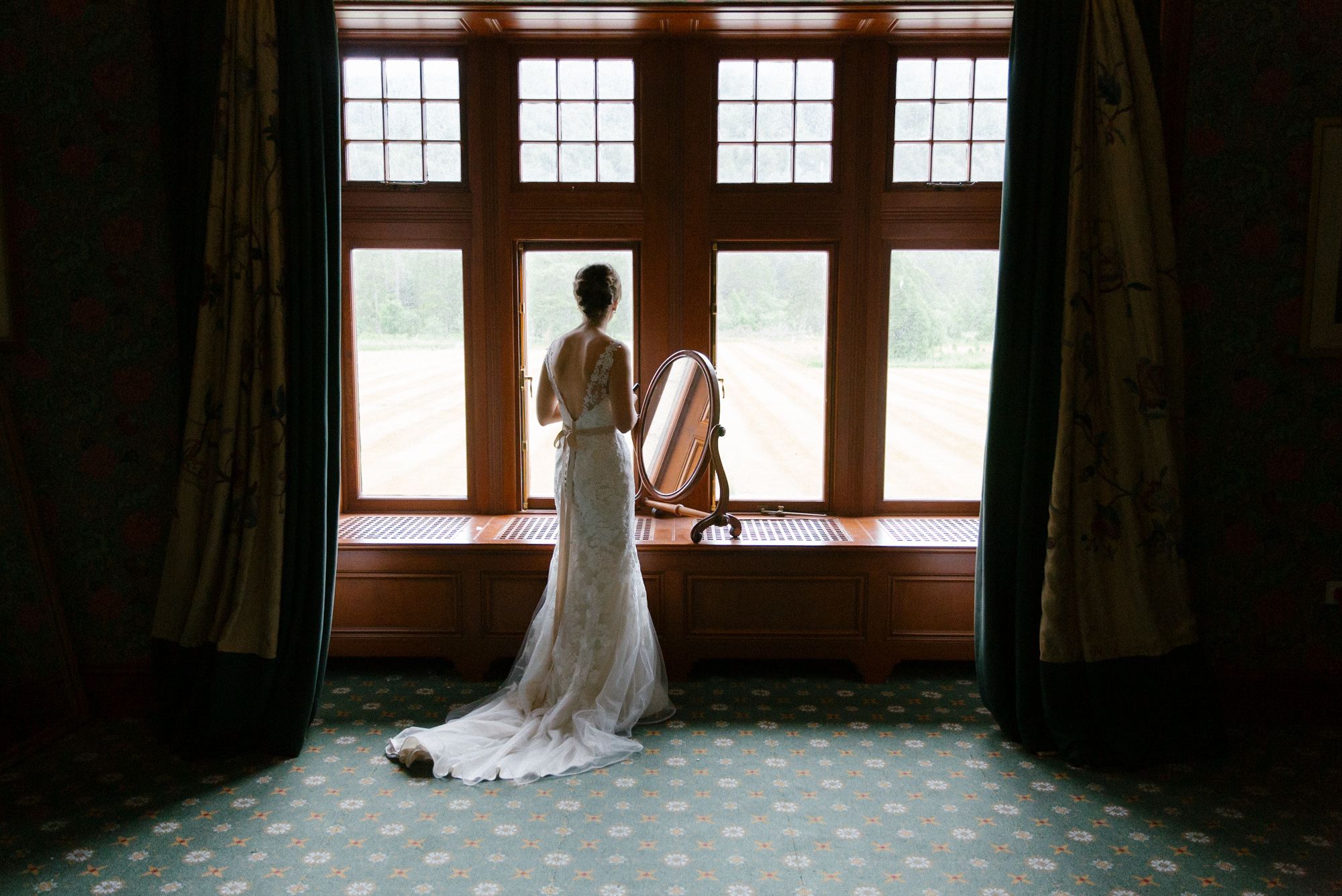 Alex and Ally's Mar Lodge wedding, set in the glorious nature preserve in Braemar, really showcased Scotland. The main house is picturesquely set against a backdrop of Caledonian pine forest while inside, there is an abundance of Scottish flair. For this reason alone, Mar Lodge wedding photography is such a pleasure. The bride and her bridesmaids all got ready wearing tartan dressing gowns, which set the tone for the day to come. Meanwhile, groom Alex and his groomsmen donned their kilts and boutonnieres of thistle and heather, and very much looked the part too.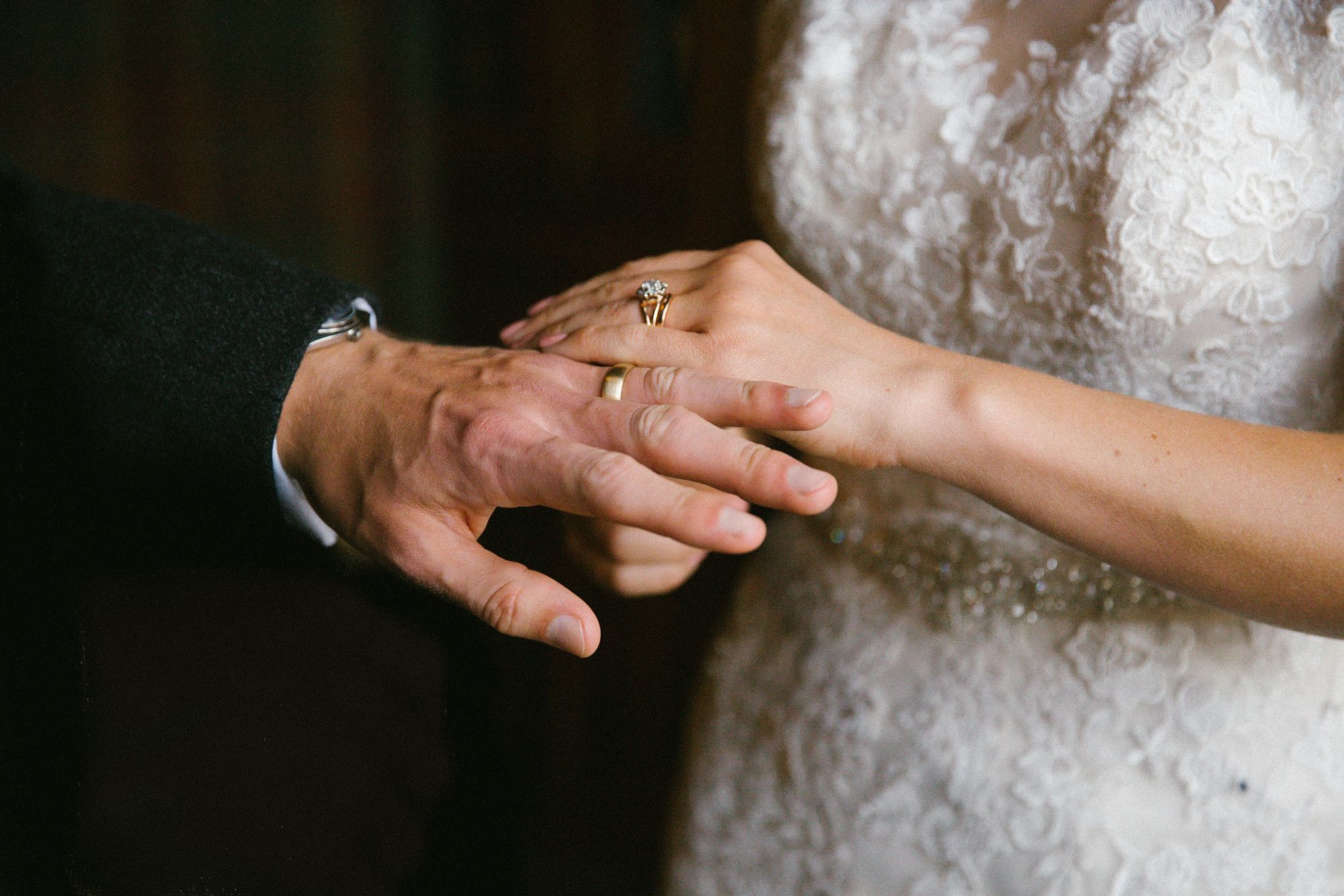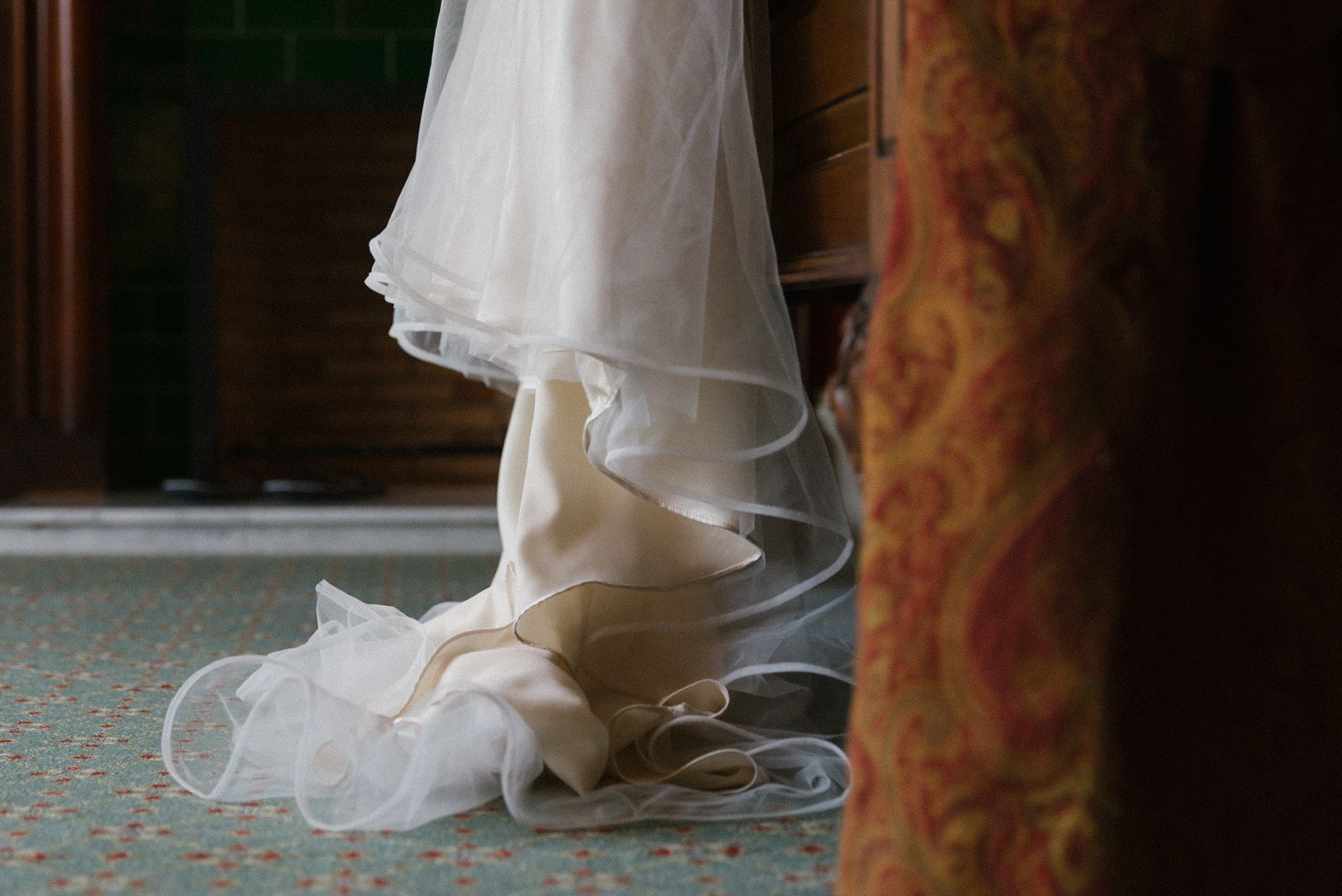 The bride and groom tied the knot inside the estate's lodge room. The summer sun made its appearance as it filtered beautifully through the bright windows as they said their 'I do's' in front of family and friends. The bride's bouquet and matching flower arrangements posed a beautifully natural backdrop for their photos, featuring more Scottish thistles, white roses, and an abundance of daisies. Alex and Ally ventured outside as husband and wife to the cheers and petal confetti showers of their guests.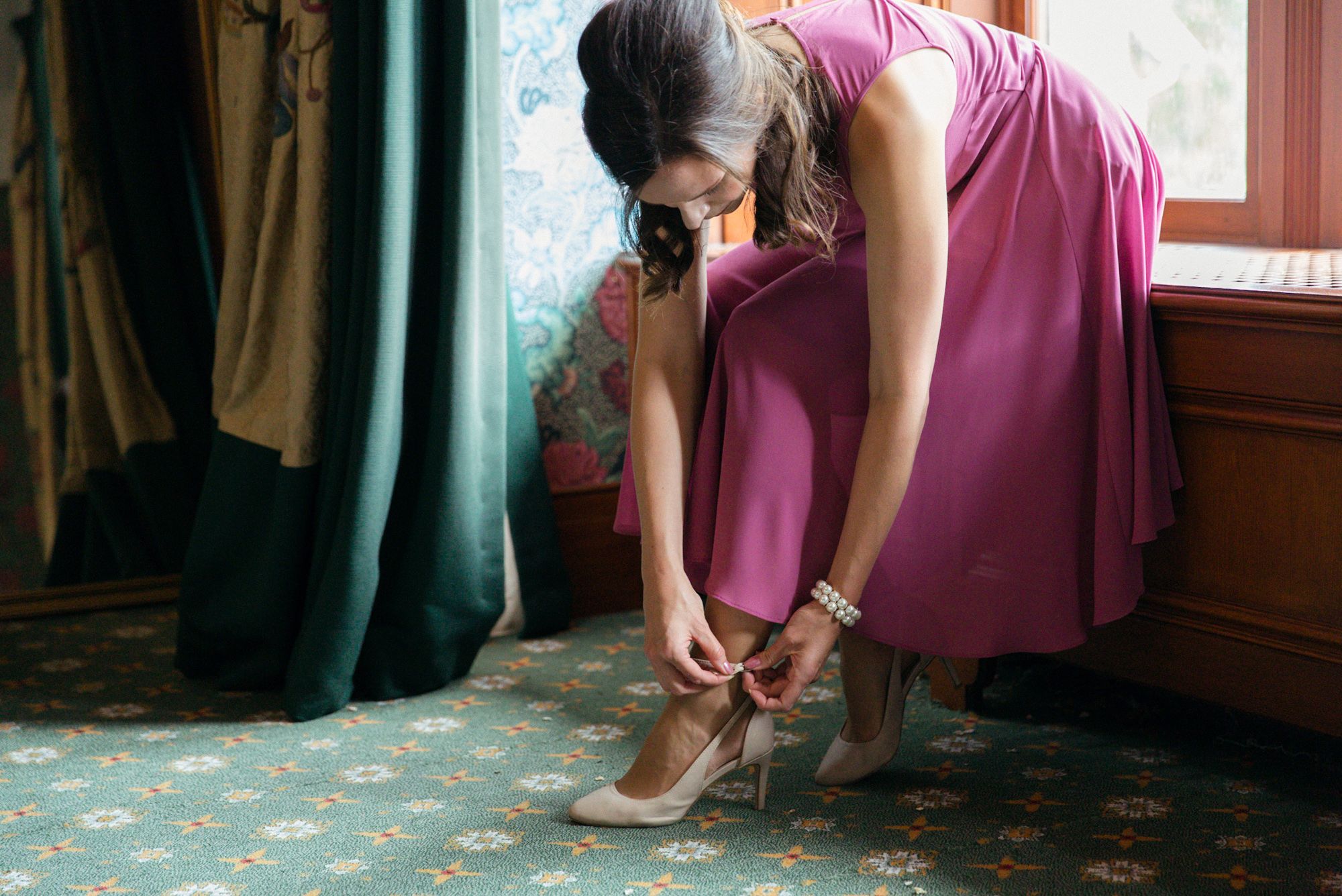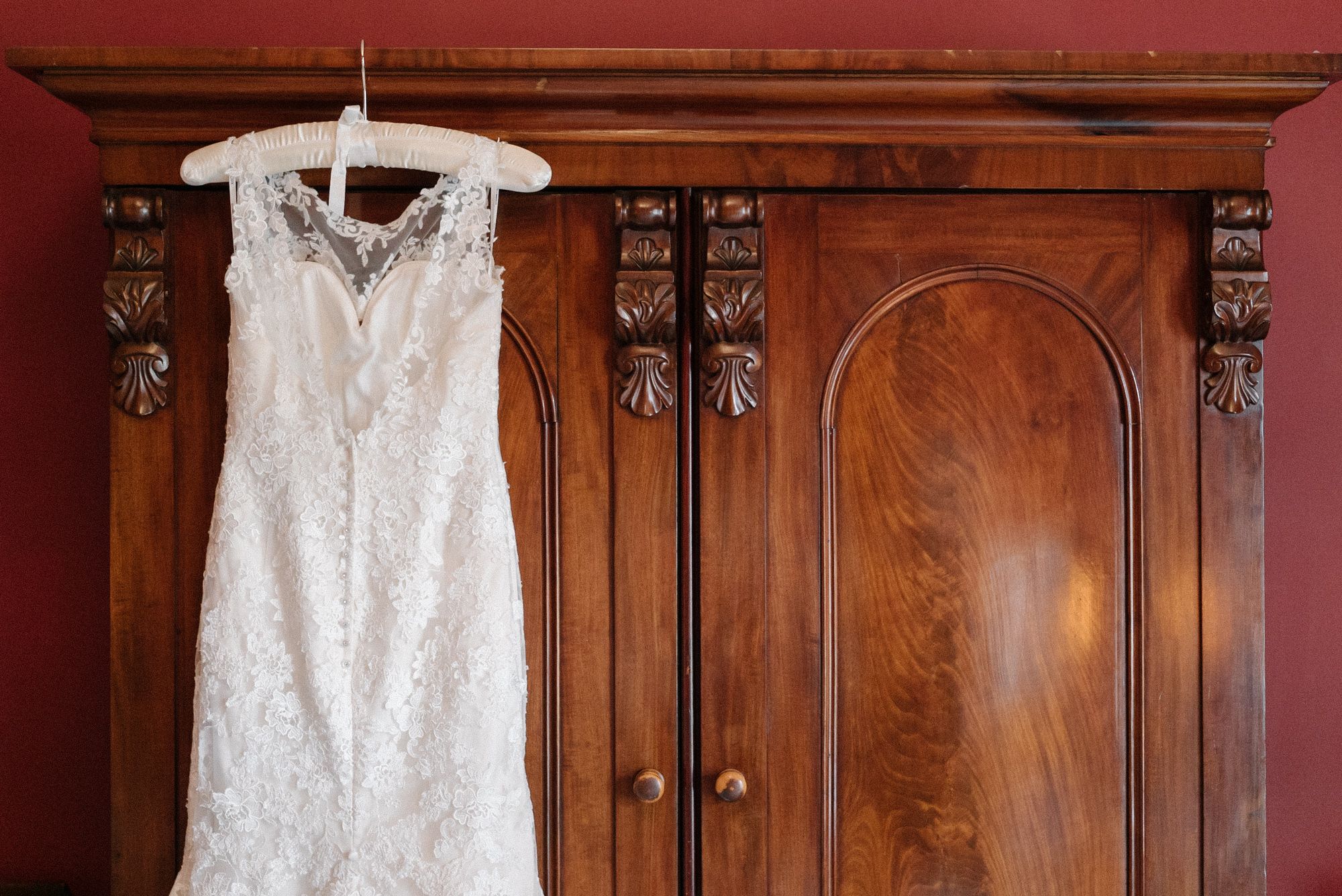 Here, the couple enjoyed the sunshine and the beautiful views while catching up with their smiling friends and family; and smiles really were all around this July day! Cocktails were enjoyed before I whisked Alex and Ally away on a wee wander through the pine forest for – even if I dare say so myself – some truly stunning photos. Their love for both each other and their beautiful venue really shone through in the pictures amidst the trees. Being a National Trust for Scotland owned venue, it is just so perfect for nature lovers.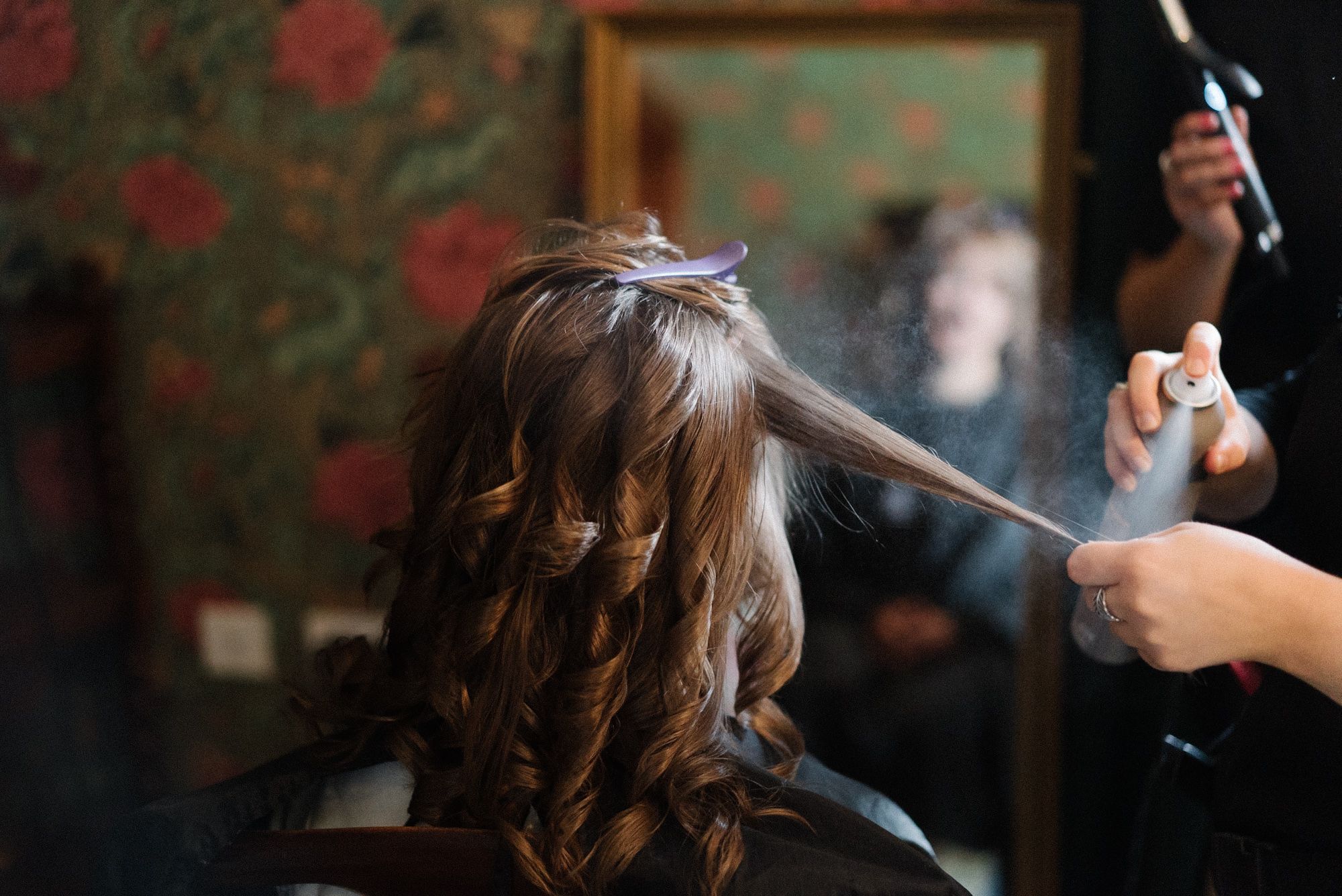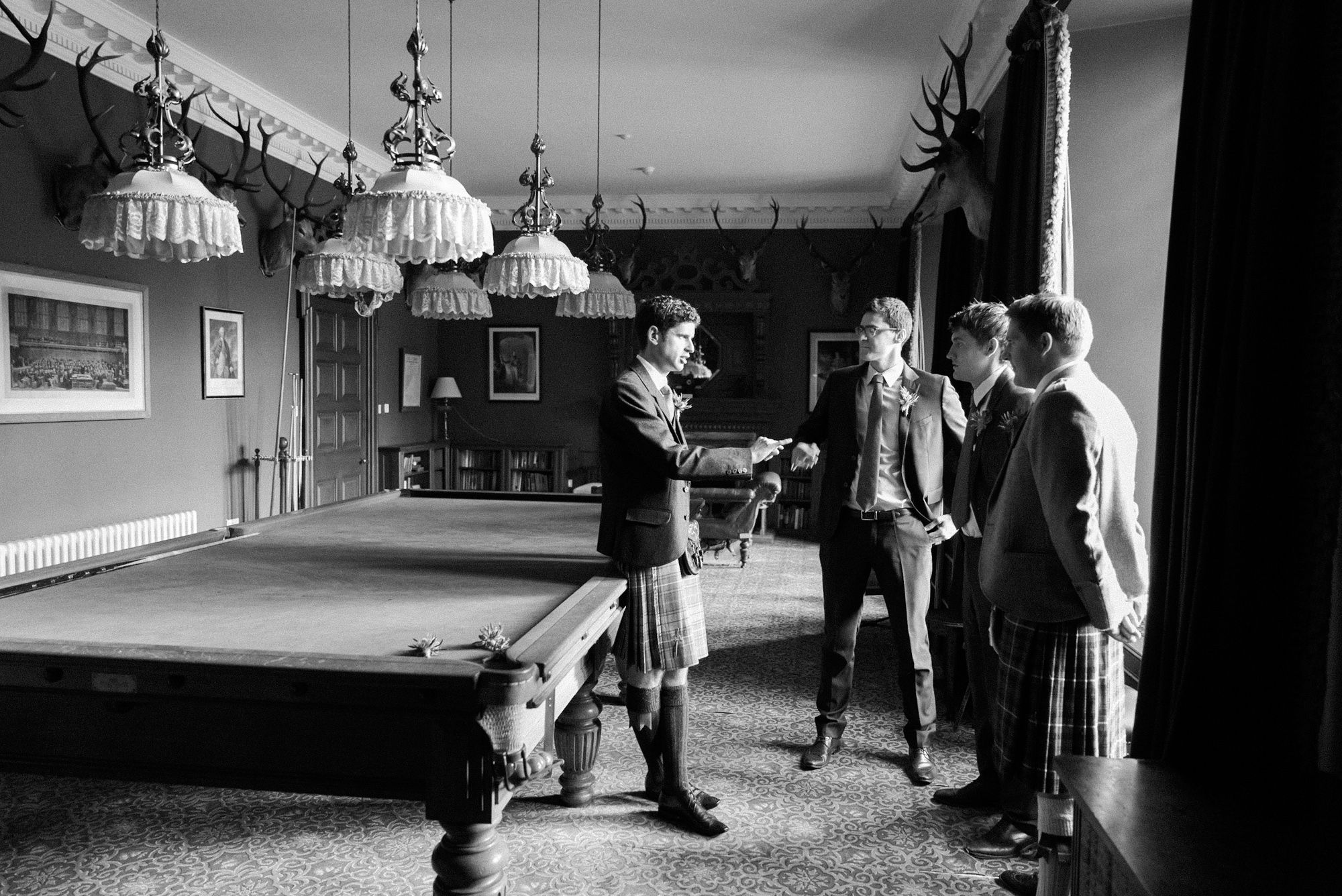 As a bagpiper marched them into the imposing stag ballroom of the Mar Lodge Estate, guests enjoyed their rustic, daisy-clad cake, drinks, and – of course – Scottish faire beneath the hundreds of stag heads. Both little and large enjoyed the dancing, and even the kite flying outdoors during a break! Truly, a Scottish wedding to remember.