Archerfield House Weddings near Edinburgh
Archerfield House near Edinburgh is an impressive estate, exclusive multi-day use available. If you celebrate your wedding at Archerfield House, you'll even have access to the on-site golf courses and spa!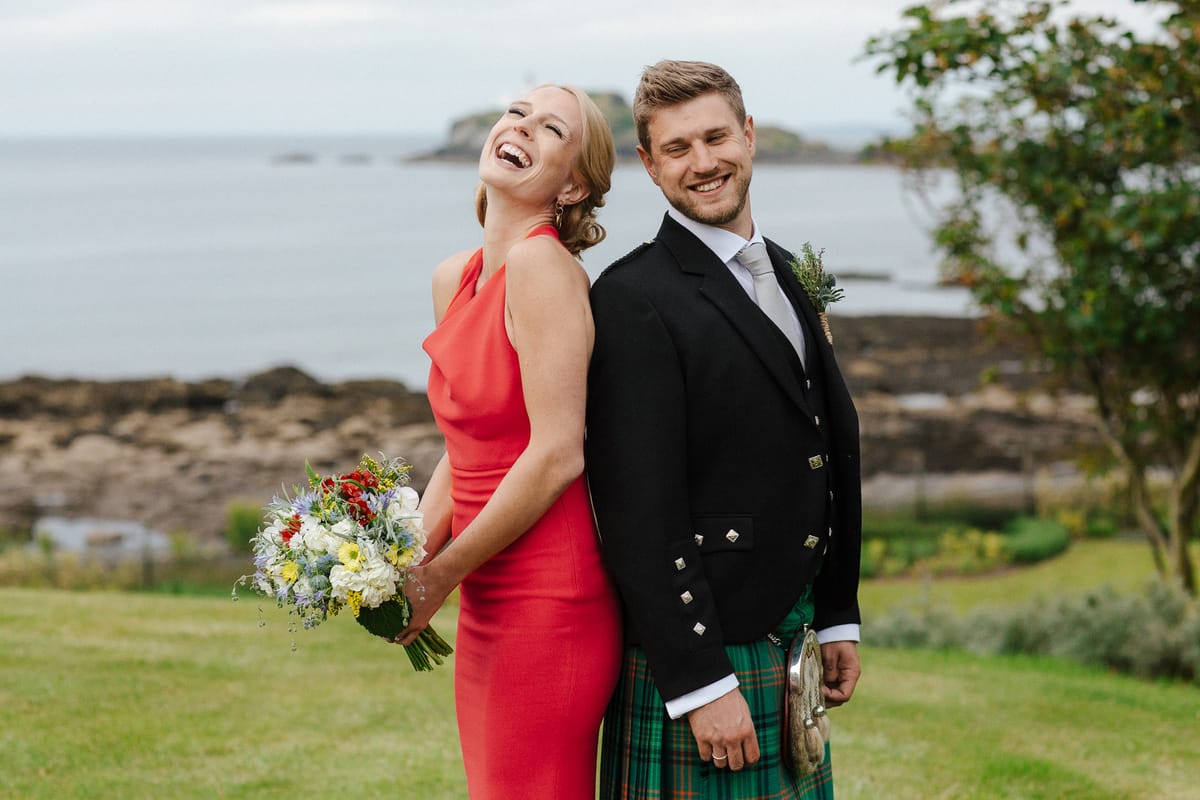 We continue with historically significant venues: Archerfield House was so named because King Edward I's archers camped on the site of today's estate in 1298. Archerfield House is renowned for offering both impressive castle-like settings and sumptuous outdoor areas.
Luxury weddings at Archerfield House near Edinburgh
There is truly something at Archerfield House for everyone: If you're looking to pamper your guests for more than just the one night, it's perfect. The estate boasts two golf courses, an on-site spa, and several ceremony and reception options to choose from. You even have the option of using a beach-front marquee at the estate's Waterfront.
The perfect place if you want your guests to feel pampered
There are multiple options for staying overnight, with different properties and rooms that suit a wide variety of tastes. The lodges, for example, boast beautiful open wood fireplaces. The Mansion suites are luxurious and hotel-like, for discerning guests who want to be completely pampered.

Meanwhile the Cottage is a secluded… cottage, far away from it all (yet still super close to Edinburgh). The entire setting is almost like having a whole village available for your wedding day. At Archerfield House you're sure to find the perfect accommodation for each of your special guests.
Archerfield House wedding cost, capacity, and more
Archerfield House is located in North Berwick, about 40 minutes East of Edinburgh. This stunning estate can accommodate up to 200 guests for your wedding meal. Best of all, up to 138 people can stay over on site. Prices are available upon request, but exclusive use of the impressive Mansion House starts at £6,500 and you can even use the on site golf courses and spa!
What makes this a unique wedding venue in Scotland?
Hands down, the romantic waterfront and beach. At Archerfield House, you'll have private access to their stunning gated waterfront area. Stay at the Boathouse (one of their several properties) which offers breathtaking views.
It's the perfect place to get ready for your big day or enjoy your first night as husband and wife. Though you really cannot go wrong with any of the accommodation at Archerfield House. They're all unique and special, and will make you feel completely pampered.