Brig o'Doon House Hotel Weddings in Ayrshire
Brig o' Doon House Hotel in Ayrshire is a well-loved wedding venue with quaint reminders of its history. Delight in discovering nods to the famed bard Robert Burns throughout. Enjoy dancing the night away in the unique mediaeval-style grand ballroom.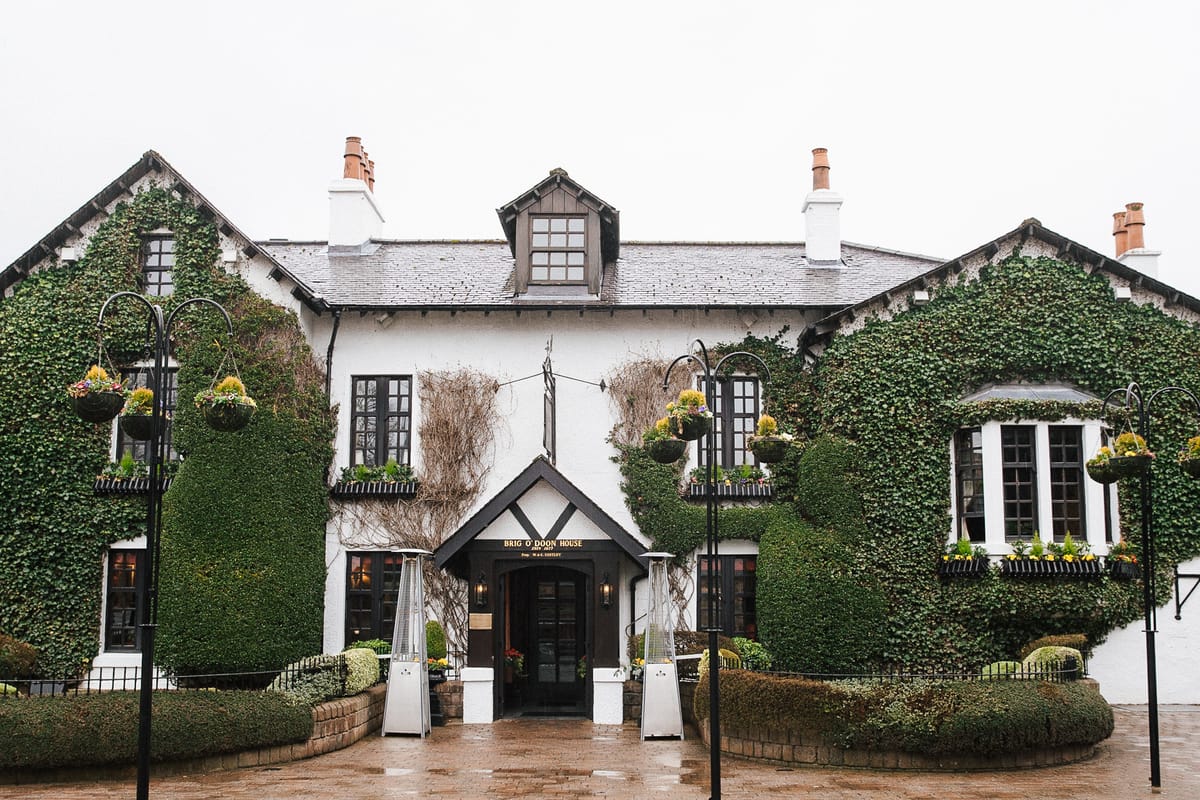 Just over two hours from Edinburgh and under an hour from Glasgow lies Brig o' Doon House Hotel. You'll see Arran and the beautiful Ayrshire coastline as you drive towards Alloway, where Brig o' Doon has sat for centuries. The famous bridge it's named after was built in the 1500s.
Romantic weddings at Brig o'Doon House Hotel in Ayrshire
Brig o'Doon and its namesake bridge are world-renowned and a perfect background for a romantic Ayrshire wedding. Robbie Burns plays a big role throughout Brig o'Doon House in Ayrshire, with quotes and art showcased throughout.
Robert Burns inspiration and lush gardens
Most notably, the big mediaeval-style ballroom is entered via wooden doors with the words 'My love is like a red red rose' atop. There are plenty of other little nods to the famous bard. You'll enjoy the quaint touches that really showcase the owners' love for the venue.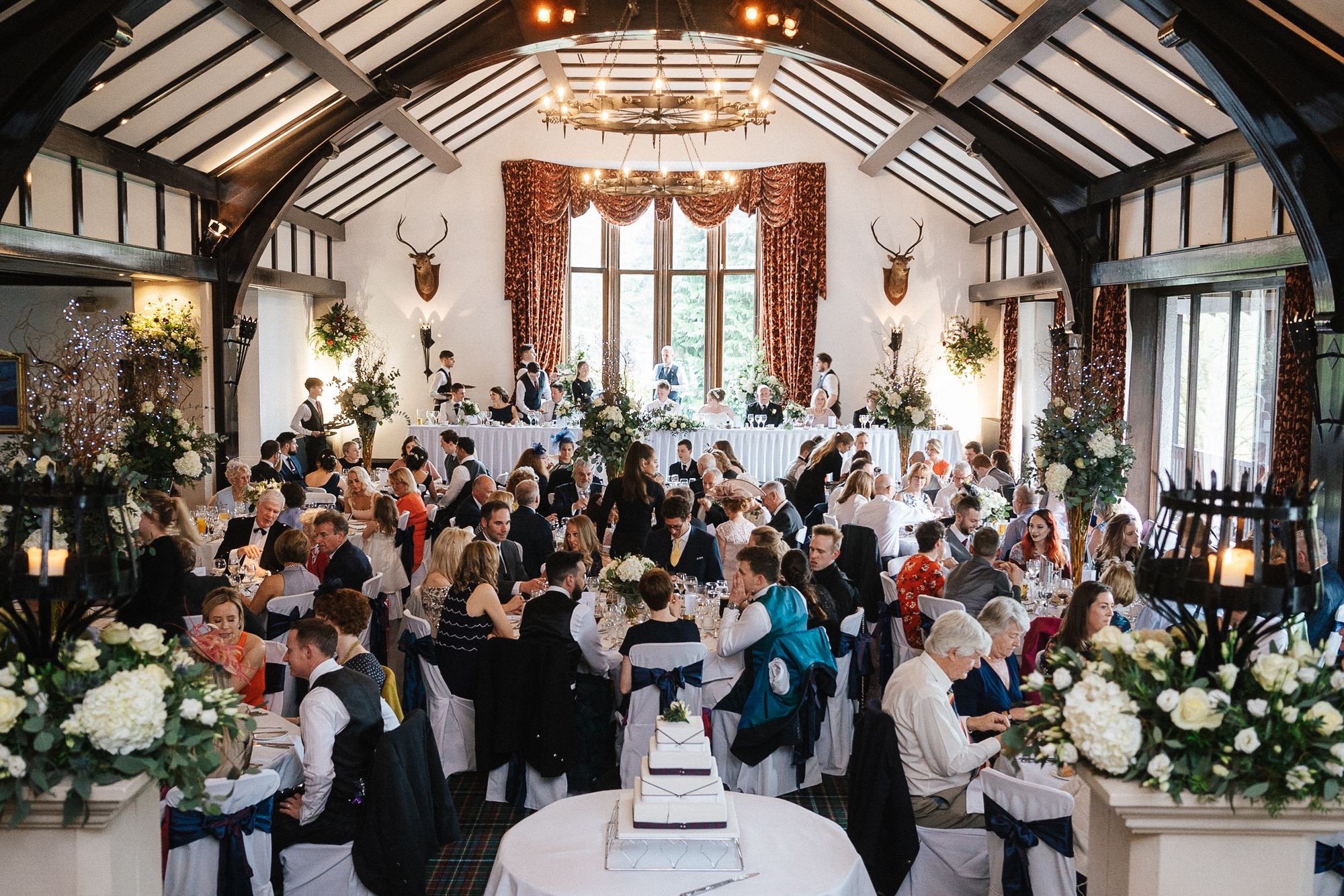 The gardens surrounding Brig o' Doon are stunning, particularly in the Spring and Summer months, though every season is special at Brig 0'Doon House. You'll also have the opportunity to take photographs on the famed bridge itself, so there's a bit of everything.
Brig o' Doon House Hotel wedding cost, capacity, and more
You're given a fantastic wedding coordinator to talk things over with, as well as plenty of options when it comes to your wedding breakfast and decorations. Brig o' Doon House has five bedrooms you and your guests can use, as well as two traditional cottages across the road. The venue can be booked exclusively or you can use the ballroom only, in which case their restaurant and bar would still be open to the public. Prices are available upon request.
What makes Brig o' Doon House Hotel a unique wedding venue in Scotland?
Brig o' Doon is a well-loved Scottish wedding venue and for good reason. The gardens are on the smaller side but beautifully manicured, and the Ayrshire coast and beautiful beaches are not far from the hotel. As such, there's plenty of natural beauty to admire.
The hotel itself is an old but especially well-cared for building with plenty of traditional features that impress. The ballroom in particular has a lovely mediaeval feel that is exceptional and always stands out in peoples' memories long beyond the wedding celebrations are over.