Carberry Tower weddings in East Lothian
Carberry Tower near Edinburgh could be the castle of your wedding dreams. This 14th century country house has been frequented by royalty through the years. You have the option of exclusive use for your wedding as well as additional luxury package options.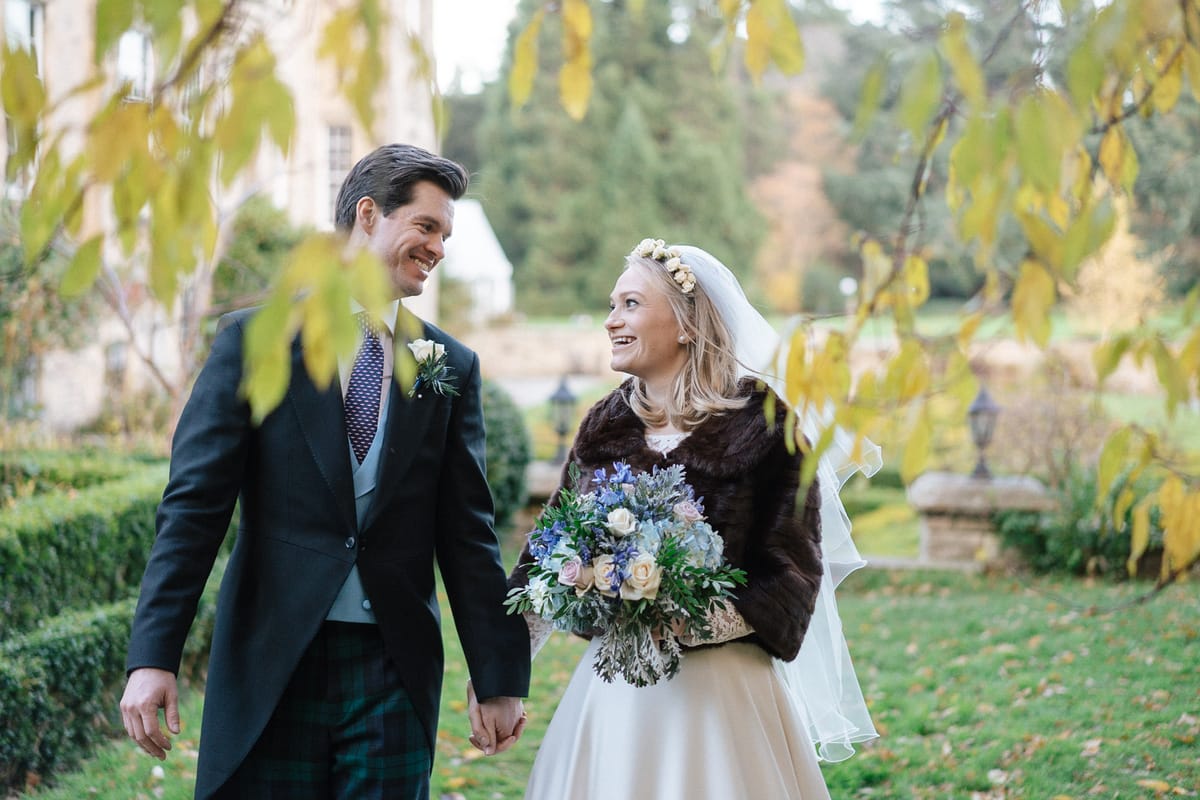 Just a few miles outside of Edinburgh lies Carberry Tower, nestled amidst the lush green East Lothian countryside. This exclusive-use venue is a popular one amidst both local and international couples. Being a luxurious Scottish Castle Hotel, it's ideal for the bride and groom looking to really celebrate their fairytale romance.
Royal weddings at Carberry Tower near Edinburgh
Carberry Tower was built in 1480 and was attended by, amongst others, Mary Queen of Scots. It's since been visited by royalty from across the globe, and the late Queen Mother's sister used to live here for a time. Now you can be a prince or princess for the day and host your entire nuptials at this historical castle.
A luxury wedding venue fit for royalty
You can even stay in the royal suites and on-site bedrooms, along with up to 57 of your guests. It's a spectacular place with lots to offer, particularly for multi-day weddings and those seeking an extra touch of luxury.
The champagne terrace is a particularly popular choice for receptions on a sunny day. It's excellent for both welcome cocktails and evening socialising with your guests. Its unusual style offers a touch of 1920s Gatsby grandeur.
Carberry Tower wedding cost, capacity, and more
Carberry Tower is located in Mussleburgh just outside of Edinburgh. It hosts up to 150 guests for your wedding ceremony and sumptuous celebratory meal, and 180 for the evening. More detailed prices are available upon request, with exclusive use starting at £3000. A 'per head' wedding package option is available which is added on top of the exclusive use fee for the venue.
What makes Carberry Tower a unique wedding venue in Scotland?
The champagne terrace is iconic and offers a beautiful backdrop of manicured gardens and the castle itself. When it was first built it was created as a gift by the late Queen Mother to her dear sister.
This alone makes Carberry Tower a royal wedding venue for brides and grooms-to-be who wish to embrace their inner queen and king. The venue is available for exclusive use and offers on site stays in its luxury accommodation. So if you are looking for a wedding venue fit for royalty, this may be it.