Mar Lodge Estate Weddings in Braemar
Mar Lodge Estate in Braemar is the perfect wedding venue for couples wishing to capture wild Scotland. It offers packages for multi-day weddings with up to 1000+ guests in a marquee. Enjoy breathtaking walks in the countryside as well as a luxurious ballroom wedding.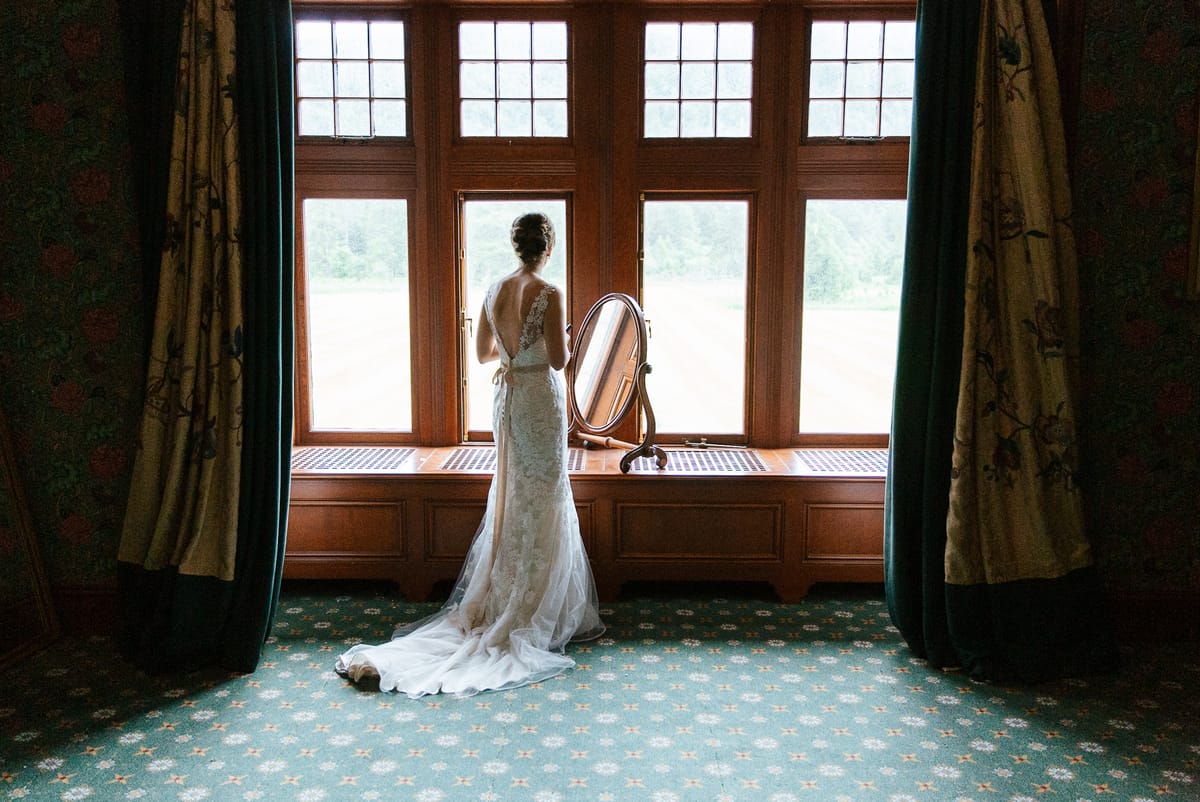 A National Trust for Scotland venue, Mar Lodge Estate is the perfect place for couples seeking to capture wild Scotland. The Stag Ballroom is particularly popular for its display of some 2,500 antlers from as far back as the Victorian era. There are several grand rooms in the lodge, as well as stunning grounds where you can take the most romantic photos.
Countryside weddings at Mar Lodge Estate
It's the perfect place for showcasing Scotland's rugged countryside, and on a sunny day or clear winter morning it's simply magnificent. Mar Lodge Estate offers self-catering accommodation for up to 33 of your friends and family. In my opinion, it's a particularly lovely place for a medium-sized wedding weekend.
The perfect place to relax and enjoy a multi-day wedding
You'll be able to stay over with those closest to you and enjoy hillwalking or bird watching. It's the perfect place to relax before and/or after your big day, making it perfect for those seeking more chilled out vibes.
Weekend hire allows access to the lodge both the day before and the day after your wedding, so you can make the most of the surroundings. Why not treat your guests to a true Scottish nature experience and showcase all that makes this country so special.
Mar Lodge Estate wedding cost, capacity, and more
Mar Lodge Estate is located just outside of Braemar, Aberdeenshire. It's fairly remote, but all the more breathtaking for it. Mar Lodge Estate can host up to 160 guests for your wedding breakfast, up to 200 for the evening reception, and 1000+ if you choose to set up a marquee. Prices start at £2,000 for use of the lawn for a marquee.
What makes Mar Lodge Estate a unique wedding venue in Scotland?
The ballroom is iconic, but the grounds surrounding the lodge are what will really take your breath away with this venue. Nestled amidst the Cairngorms, you can see lots of wildlife here. You may even wish to take your guests hillwalking for a real feel of Scotland's wild landscapes.
Or you can simply take a wander (with your ninja-like photographer trailing behind). Enjoy a few short hours of near-solitude as husband and wife exploring the Aberdeenshire countryside - all while getting some breathtaking photos taken.