Edinburgh's popular 'Botanics' is the obvious place for your wedding if you love heritage gardens and unusual plants. You'll find an extensive selection of options for both your ceremony and wedding breakfast here, as well as several package deals. The most extensive package includes a full multi-course Scottish meal, champagne, linens, canapes, and even a piper.
Outdoor weddings at the Botanic Garden in Edinburgh
If you're not one to want a lot of separate suppliers, the Botanics are a great option and will help you with most choices. As far as locations go, you can choose from the 1843-built Caledonian hall or a variety of more modern and outdoor spaces. The Chinese pavilion is particularly lovely and a bit unusual.
Only an Edinburgh Botanics wedding can showcase a wedding venue with a room of soft bark flooring, giant redwood tree pillars, vibrant rhododendron bush walls, and windows that are the open sky itself.
- Isa and Colin's Wedding at the Botanic Garden in Edinburgh

Plant lovers will appreciate the Botanics' mission to conserve various incredible plant species. There are plenty of unusual ideas for favours with that in mind! Lastly, the Royal Botanic Gardens in Edinburgh are fully wheelchair-friendly. If you require a wheelchair yourself or have family who do, this makes it a top accessible choice.
Royal Botanic Garden wedding cost, capacity, and more
What's unusual about this venue is that you can book it for your wedding ceremony only, the whole day, and even for just your evening reception. The latter is an excellent option if you're looking for an unusual venue to let your hair down after saying your I do's in the capital.
The various different locales at the Botanics can host from just 10 to 200 guests. Prices are readily available on the venue's website and start at £192 per person for a minimum of 40 guests.
What makes this a unique wedding venue in Scotland?
It's a well-known and well-loved spot within Edinburgh. The Botanics are both easily accessible and feel like a real hideaway from the city. Those looking to give their wedding day a vintage touch will particularly love some of this venue's spots.
Isa and Colin's unique romantic wedding at the Royal Botanic Garden Edinburgh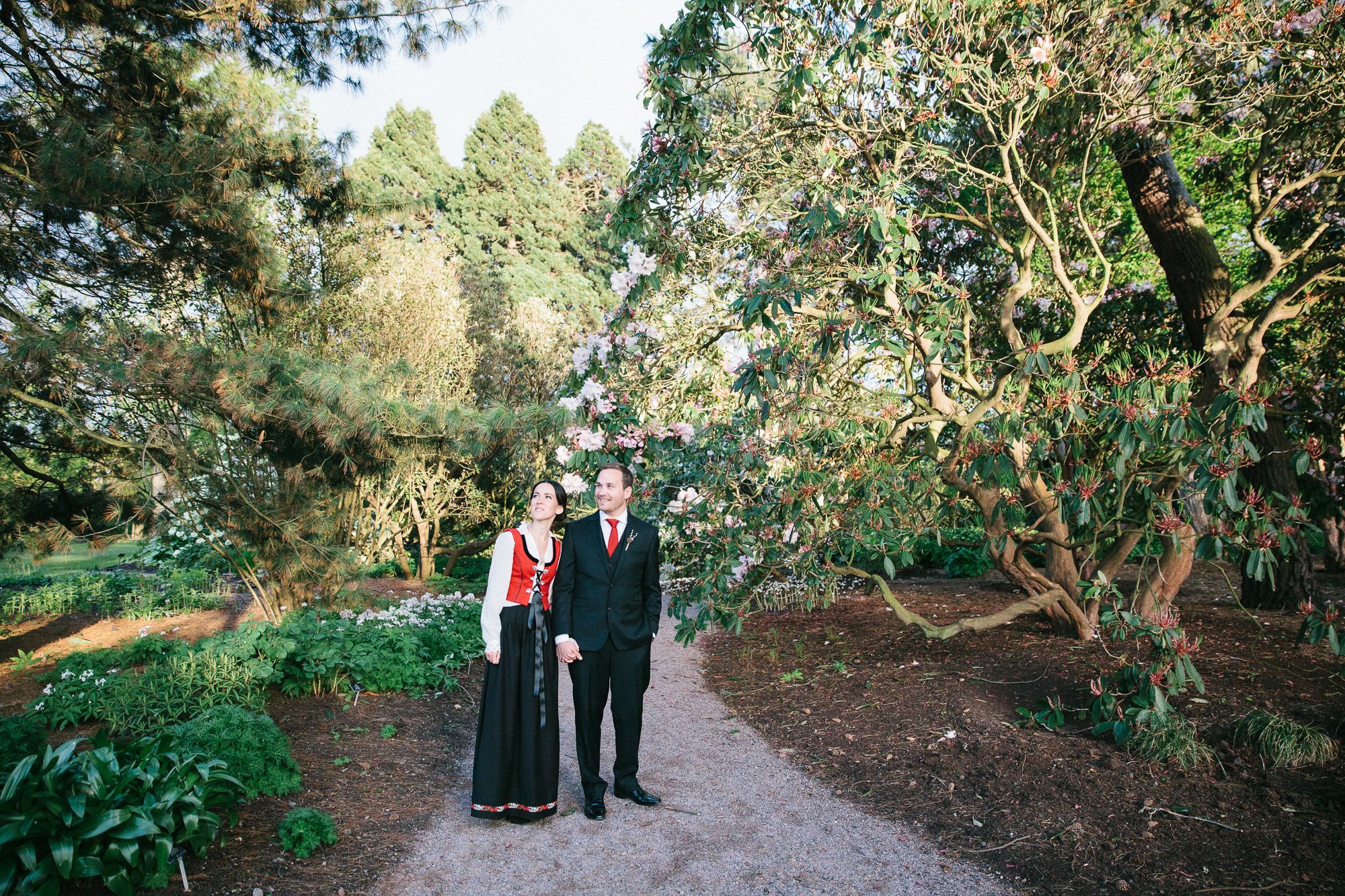 Useful links
Direct link to the venue hire page on the Royal Botanic Garden website.