Edinburgh Wedding Photographer Reviews
"The photographs are exquisite, candid, emotive and rich and truly capture the personalities of everyone at the wedding. We've been through it twice already and we're readying ourselves for a third go!" - Hannah and Conor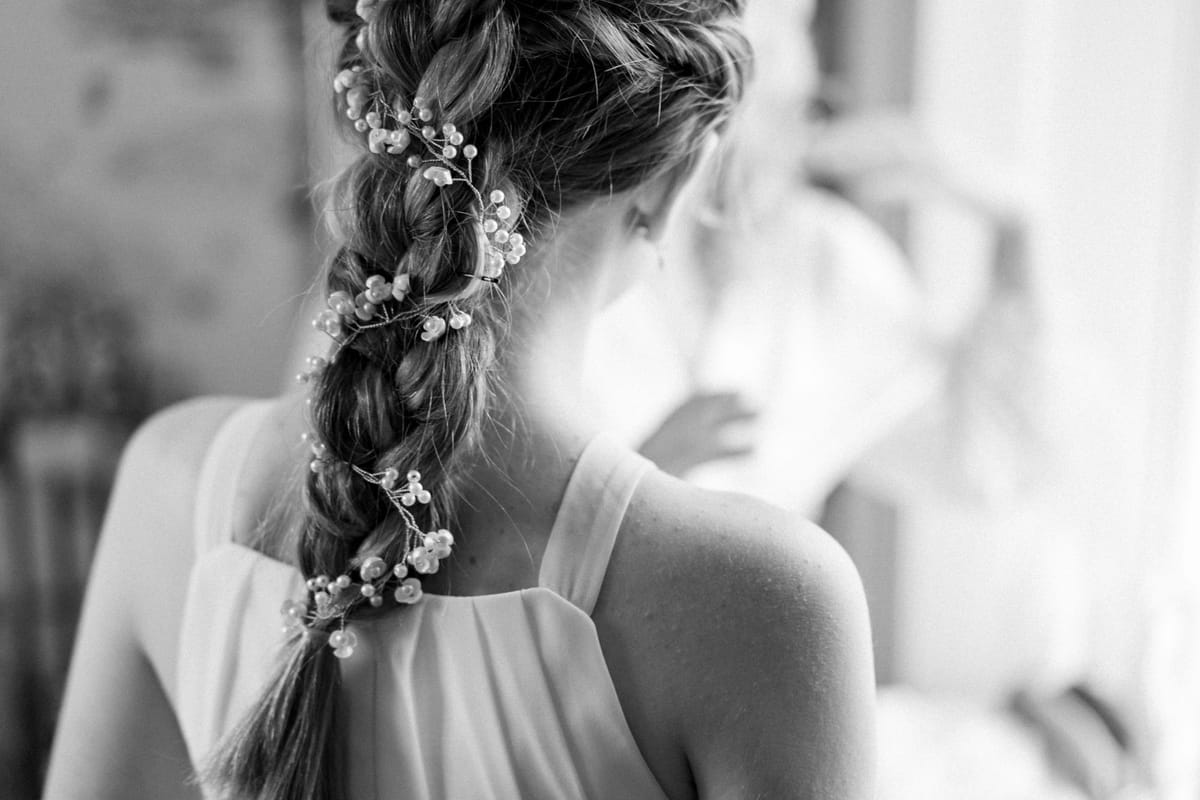 "From first speaking with Istvan, we were struck by his genuine love and passion for photography.
His photos of our Wedding Day captured every moment beautifully and show his sensibility and artistry, which we fell in love with on first seeing his portfolio."
Nuala and John
---
"Istvan has created the perfect wedding album for us.
He listened to what we wanted, and more than delivered, he couldn't have worked harder! He seemed to be everywhere at once but always stayed unobtrusive. Some photos completely took us by surprise. Choosing between them to make our wedding album is going to be very hard."
Hannah and Tom
---
"We love the photographs! They are amazing and took us back to that special day.
Thank you for all of your work. The care you put in is very evident in the photographs and we love them."
Jessica and Markand
---
"We can't stop looking at the pictures!! We love them so much.
Thank you for being so amazing and capturing so many lovely moments from our day."
Ally and David
---
"Wow, Istvan we LOVE the pictures.
Can't wait to look at them properly again tomorrow. Thank you for capturing our day perfectly!"
Leona and Calumn
---
"Istvan these are gorgeous photos, we love them!
They capture the atmosphere of the day so beautifully, we couldn't be happier."
Polly and David
---
"We are delighted with the results.
There are many very beautiful and skilful shots which you captured for us. Thank you for all your hard work and dedication on the day of our wedding."
Catriona and Matt
---
"We absolutely love the photos you have taken,
and are amazed at the creativity, care and love you have certainly put into them- it shows very much. They have surpassed our expectations!"
Becky and Trevor
---
"We wanted to say to you a huge thank you for the pictures. You have done an amazing job.
It is just beautiful. It is all we wanted really. You are an artist."
Anais and Aubin
---
"Your images are beautiful!
There is no question they are a most beautiful and precious memory of our treasured day, created by an artist."
Helen and Nik
---
"The photos are absolutely beautiful.
Thank you again for your fantastic work."
Ashley and Mino
---
"We're absolutely gobsmacked by the quality of the album.
The photographs are exquisite, candid, emotive and rich, and truly capture the personalities of everyone at the wedding. We've been through it twice already and we're readying ourselves for a third go!"
Hannah and Conor
---
"We have been through the photos, and think they are really great.
You certainly have put in a lot of effort, but it really captures the day and can't be more grateful."
Ally and Alex
---
"We just went through the pictures, and we're extremely satisfied.
It's exactly the kind of photos we were looking for, and we could not have wished for something better."
Laure and Vincent
---
"We absolutely love these - thank you so much! It is very clear how much care, thought and attention you have put into them.
Thank you so much for making a beautiful record of our wedding. We are going to enjoy looking at these for many years to come."
Margaret and Matt
---
"We absolutely love the photos! You captured our day perfectly and we are just thrilled with them.
Thank you very much for giving us such special memories of our day!
Heather and Andy
---
"We both love your photos, they have really captured the essence of our wedding- which is what we wanted.
It has been such a joy to go through them and to relive our memories from that fantastic day. The fact that you seem to have been everywhere is very impressive."
Cherine and Jake
---
"We wanted to thank you for the stunning pictures.
Our friends and families have all said how wonderful they are, so thank you for helping us create these precious memories."
Carolyn and Zadjil
---
"WOW!! The photos are absolutely FABULOUS!!
We've made an evening of having a little show for the two of us, we are re-living the wedding through your photos. We just love how they capture the sheer joy of every moment of the day. Your care and attention to every shot are very noticeable. Thank you so very very much."
Rebecca and Mark
---
"We have spent the evening going over and over the pictures. We love them.
The whole album captures the mood of fun and relaxation. Your shots are so natural and I was able to spot situations I hadn't seen on the day."
Nicole and Phil
---
"I definitely picked the right photographer"
---
"Wow. The photos look amazing - we are both so so happy with them.
Thank you again, this really brings the occasion to life again for us, it is more than just a dream now! I definitely picked the right photographer, we will treasure these always."
Salena and Dan
---
"We couldn't be happier with photos!!
They are amazing, you worked so hard and got really amazing shots. Thank you so much."
Hannah and Tom
---
"Thank you so much for these beautiful pictures.
They will be great to share with our family and to reminder this extraordinary moment."
Jillian and David
---
"Thank you so much for the photos - Mary and I love them.
They are great and capture the story of the day so well. :)"
Mary and Craig
---
"Thank you so much for these amazing photos!
It is a wonderful Christmas present to receive these. Thank you for all your hard work and dedication that has made these pictures so extraordinary! We are absolutely thrilled with them and are looking forward to spending lots of time going through these and deciding which ones to frame; it's going to be very difficult to choose, as they are all exceptional."
Zsuzsa and Matt
---
"Thank you so much for these wonderful images!! We love them a lot!!
We really appreciate it you spent the most amazing time in our lives and helped us catch the best moments at our wedding!"
Bella and Rob
---
"How very beautiful the pictures are. We are extremely happy and the set looks complete. What wonderful memories."
Trudi and Holger
---
"We LOVE the photos. Thank you so much for all your hard work on them.
They capture the essence of the day perfectly and it's amazing how you have managed to catch so many classic expressions of our friends and family. Just perfect. They were exactly what we were looking for in terms of not being 'formal wedding photos' and more journalistic of the day. And we love the black and white images too, they work really well."
Claire and Ekow
---
"Istvan is a truly talented photographer and we couldn't recommend his work highly enough.
He was never far from the action although we were scarcely aware of his presence. Istvan is incredibly gifted and wonderful to work with.
Lianne and Tim
---
"Having Istvan as our photographer was one of the best decisions in our wedding planning process.
He has captured all the emotions and love perfectly. The result is just stunning. Our pictures are very natural, beautiful and timeless. I would strongly recommend Istvan to anyone!!!"
Anais and Aubin
---