Explore the Best Wedding Venues in Scotland
Scotland is an enchanting country perfect for wedding ceremonies due to its stunning landscapes, vibrant culture, and romantic atmosphere. Couples can tie the knot in various wedding venues, from grand castles to countryside villas to coastal locations that offer unique charm and character.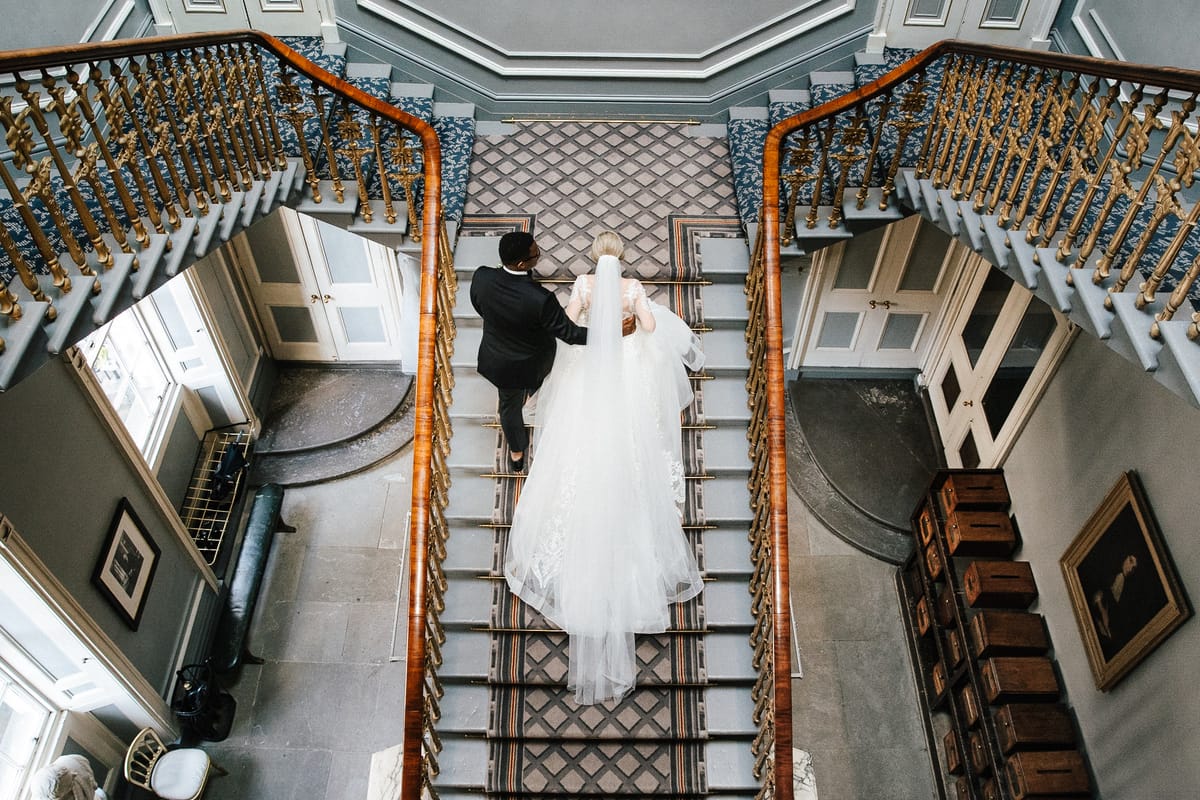 Edinburgh Wedding Venues: Grand Architecture and Captivating Views
Edinburgh is known for being one of Scotland's most beautiful wedding destinations, and it's no surprise that so many couples opt to tie the knot here. With many wedding venues to choose, it can be challenging to decide which is best for your special day. But if you're looking for a wedding venue that offers romance and charm, then Edinburgh has you covered.
The city is home to some of Scotland's most stunning wedding venues, including grand castles and elegant manors surrounded by lush green parks and gardens. Whether you're looking for something indoors or outdoors, Edinburgh boasts an array of stunning locations sure to make your wedding day extra special.
Intimate wedding venues and majestic views
Suppose you're looking for a more intimate wedding venue. In that case, The Witchery is a popular option thanks to its unique setting within an old castle and its luxurious dining experience – perfect for all your wedding needs! Calton Hill offers spectacular panoramas in all directions coupled with dreamy sunsets for an outdoor wedding with unparalleled views across Edinburgh's historic skyline.
No matter what kind of wedding venue you are looking for, Edinburgh has plenty of options available to make your day memorable. The city is home to several impressive wedding venues, including The Dome, a beautiful Grade A listed building built in 1847; Redhall House, a grand Georgian mansion; Prestonfield House, a luxurious 17th-century manor house. With its elegant architecture and breathtaking landscapes, there's no doubt that couples who choose this iconic destination will have nothing but fond memories when they look back on their wedding day.
Stunning Countryside Wedding Venues Across Scotland
Scotland is also known for its stunning countryside wedding venues, offering couples the perfect backdrop for their wedding day. From The Scottish Borders to the Highlands and Islands, plenty of romantic options are available. Whether you're looking for a grand castle wedding venue or an intimate setting, Scotland has something unique to offer every couple. From Haddo House near Peterhead to Knockhill Racing Circuit near Dunfermline, plenty of picturesque wedding destinations across Scotland will make your special day truly memorable!
Coastal Destination Weddings in Scotland
Scotland is renowned for its beautiful wedding venues, and the coastline of Scotland provides some of the most stunning wedding backdrops in the world. From the soaring cliffs of Argyll and Bute to the sandy shores of Fife, Scotland's coastlines offer couples an array of wedding venue options that are truly unforgettable.
Many stunning locations are available for those who prefer a coastal wedding venue. The most popular spots include Royal Yacht Britannia in Leith, Portencross Castle on the Ayrshire coast and Luskentyre Beach on the Isle of Harris. Each location offers its unique charm and atmosphere - perfect for weddings with close friends and large-scale celebrations.
Unforgettable Experiences at Scotland's Historic Castles
Castle wedding venues have a unique charm that can make your big day more romantic and memorable. With its grandeur of architecture, breathtaking scenery and historical significance, getting married at a Scottish castle is an experience like no other – one that will remain etched in your memory forever! Whether you're looking for the best wedding venue in Edinburgh or something more off-the-beaten-track, there are plenty of fantastic castle wedding venues in Scotland.
Scotland's castles provide some of the most romantic wedding venues imaginable. From romantic ruins like Dunnottar Castle near Aberdeen to elegant estates like Falkland Palace near Cupar - couples can experience true heritage in these majestic buildings surrounded by spectacular scenery. Hopetoun House outside Edinburgh is also an excellent choice if you're looking for a sprawling haven with world-class services tailored to each couple's needs. No matter what type of wedding venue you choose, you will be guaranteed an unforgettable experience!
Tailored Services to Create a Memorable Wedding Day
Whether you're looking for an urban wedding venue or something more secluded amidst nature's beauty - Scotland certainly has no shortage of options offering world-class services tailored specifically to each couple's needs. From private resorts to chic event spaces - whatever type of wedding venue you choose - it's sure to be an unforgettable experience!
Picking the perfect wedding venue
Picking the perfect wedding venue can be much like finding the home of your dreams: You'll probably have a vague idea of what you're looking for but find the selection overwhelming. The practical side means you'll need to consider the number of guests you want to invite, your wedding budget, travel distances, any accommodation you require, the availability of your chosen vendors, and more. The ideal place to celebrate your big day should elicit big emotions – you should be able to imagine yourself saying your "I do's", and, in the case of some, it might make you tear up a little.