Wedding Photography Prices
I offer tailored wedding photography packages that can be flexibly adjusted to fit the style of your wedding. I have plenty of wedding photography pricing options and customisation. As no two weddings are ever alike, I approach each occasion with the care and attention it deserves.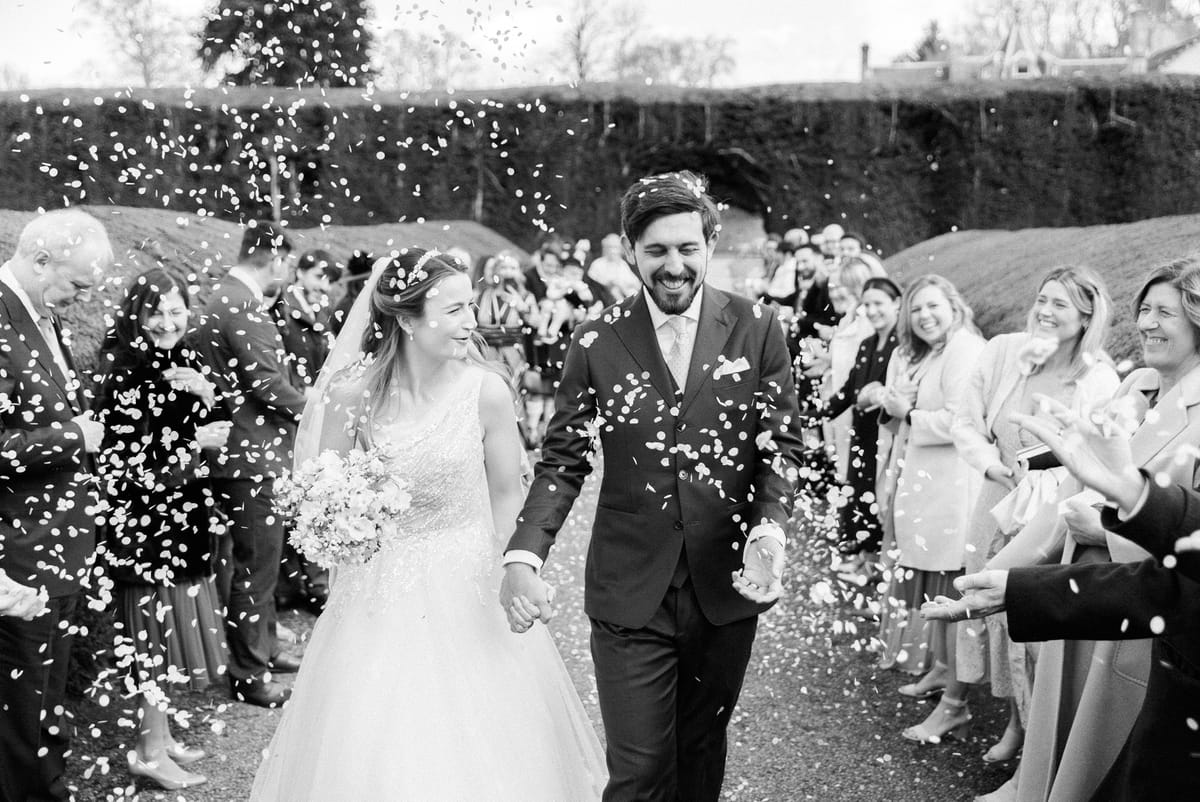 Flexible wedding photography packages
The Classic
Classic full-day wedding photography from preparations to dances.
The full package: 12 hours of coverage from the wedding party getting ready, over all the whimsical details you spent months agonising over, to those extra special first dances. Typically, this package covers from around 10am to 10pm and includes formal shots, a couples shoot on the day, and photographs of all the key moments of your wedding.
£1450  (additional hours are available at an extra £100/hour)
---
The Documentary
All-day natural, candid reportage wedding coverage.
Loaded with candid pictures of people celebrating your big day and just being themselves. Up to 12 hours of coverage. If you're not a fan of posed photos, formal group shots or detail photography (the rings, dress, flowers, decorations, etc) this is the package for you. Documentary-style photography focuses on bringing you the most natural, realistic images of people just being themselves.
£1150 (Need a b&w set of pictures only? Pay £800)
---
The Tailored
Bespoke photography package built from modules.
Pricing for this package is per module – simply mix and match what you require for your very own tailor-made plan: Preparations £150 - Ceremony £250 - Reception £150 - Formal shots £250 - Couple shoot £175 - Speeches £250 - Dance £225. Please note that I may take pictures of any of the modules you haven't requested if I spot anything extra special. These additional images will be available from your personal gallery for £3 each.
From £250 (The first modul is always priced at £250)
---
The Hourly
Hourly photography for smaller local weddings around Edinburgh.
This package is for couples looking for special photos of their wedding day or elopement minus the larger price tag. Shorter coverage gives couples the opportunity to get just the shots that are most important to them, without any fuss. You choose what part of your day you'd like photographed.
From £250 (The first hour is priced at £250, with each additional hour costing £175)
---
Discounts and add-ons
Lover of black and white photography?
Your reward is 30% off from any package price.
Timeless, classic, and elegant: If you adore black and white photography and wish to take a step back in time by having your entire wedding day captured in b&w only, this is the add-on for you. The pure black and white add-on will offer you 25% off any package price.
30% off
---
Off-season and weekday weddings
Quieter seasons and mid-week weddings will receive a 5% discount on their chosen wedding day photography package.
5% off
---
Refer a friend
Rewards for you and them
Refer my photography services to your friends and family and get rewarded! Already have received a referral code from a friend? Apply it when booking your wedding day photography and get 10% off your chosen package.
10+10% off
---
Booking fee and standard services
Booking Fee
Paying your £300 booking fee as well as submitting your signed contract secures your wedding date for you. The booking fee will be subtracted from your final bill, which is payable two weeks before your wedding date at the latest.
£300 for all packages
---
Standard services
These services are standard with every package above:
An unlimited number of print-ready, high-resolution digital images so you can enjoy your wedding day photographs in any way you choose.
Your own password-protected online gallery, which entitles you to as many viewings as you like, as well as giving you a multitude of download and print ordering options.
All your wedding images delivered within three weeks after your wedding day.
The license to use your wedding day photographs freely with no limitations.
Wedding albums are available for order separately either before or after your big day.
---
Get in touch
Please get in touch to see which discounts and special offers may apply to your wedding date. Keep in touch via Instagram page for any current special offers and samples of my wedding photography.